Beautiful towns in the Netherlands
After our hugely popular first edition of beautiful towns in the Netherlands (check it here if you missed it!), it would be rude not to do a part 2. Then again, I think even if I did 10 of these articles, we wouldn't cover them all. 😉 So here are 7 more absolute beauties that you must add to your day trip list if you have never been there before.
1. 's-Hertogenbosch
I absolutely love 's-Hertogenbosch AKA Den Bosch! You'll find this beautiful place in Noord Brabant. The city is a mix of old and typically medieval architecture, canals, a beautiful cathedral and also very modern and trendy architecture. It's also the home to the bulb houses, which have been sat there since the 80s. It definitely was the hub for innovative architecture! As you can see, Den Bosch has it all.
So, what can I do in 's-Hertogenbosch? You can take a boat trip along the canals, minus the hoards of tourists like you get in Amsterdam. You can take a visit to St. John's Cathedral, take a walk or cycle to see all of the amazing architecture or sit on the terraces with a beer in one of the many cafes.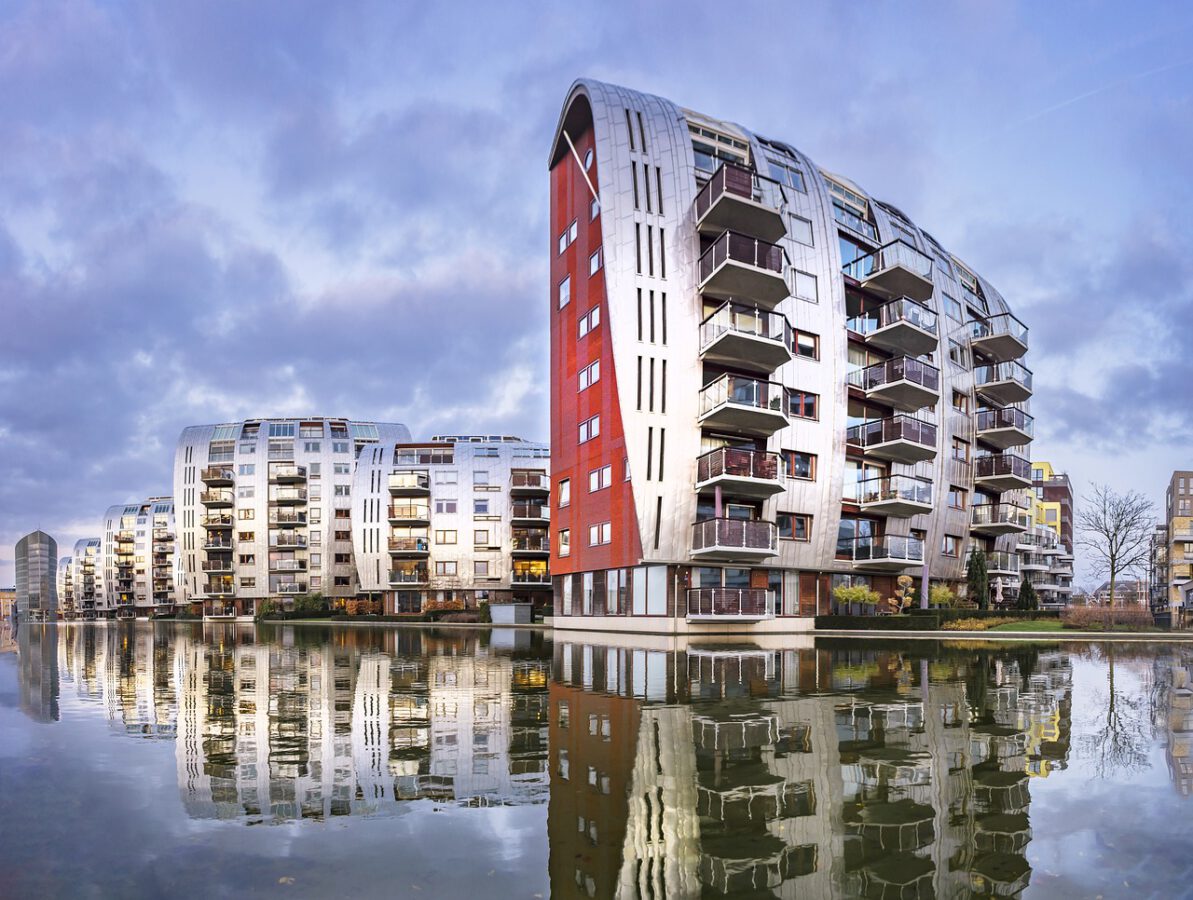 2. Naarden
Naarden is a small town that is found close to Amsterdam. The town is pretty well known, due to those popular done pictures showing the shape of the town. From above you can see the place is shaped like a star, as the whole town is surrounded by moats. It looks this way because historically it was part of the Defense Line of Amsterdam. It makes this fortified town even more beautiful than it was already.
So, what can I do in Naarden? Well apart from taking a drone shot (don't keep doing that, the residents probably get really annoyed), there is the Vestingmuseum (dedicated to the towns defense history), you can visit one of the oldest churches in the Netherlands, you can walk around the town and take in the architecture or go for food and drink in one of the many cafes and restaurants there!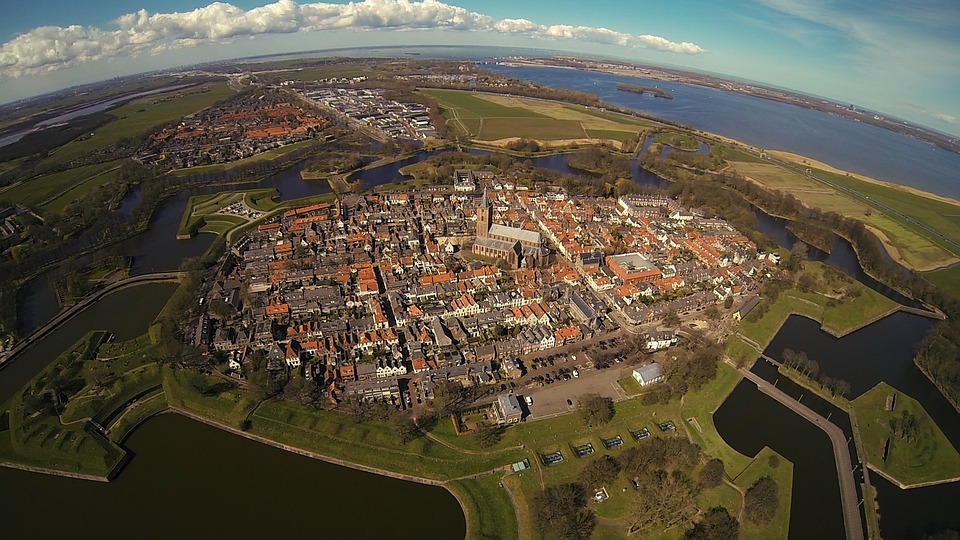 3. Hoorn
The beautiful little town of Hoorn is located in Noord-Holland, near Ijsselmeer lake. Not only is it picturesque, but it's close to a lake, sand dunes and the countryside, what more could you want? Because of this, it's popular to go to Hoorn and the surrounding areas for water sport activities. In general it's just a great place in an equally as good location.
So, what can I do in Hoorn? Well like I just mentioned, it's the perfect place for water-sports and any sort of beach activity. Hoorn is great to walk or cycle around and there are museums, a shopping area, restaurants and cafes. So there is plenty to do to cater to everyone.
4. Utrecht
Utrecht is a beautiful and typically Dutch city and is often forgotten (Amsterdam and Rotterdam seem to rule the roost). It's definitely underrated, to say the least. The city is surrounded by typical Dutch architecture, canals and 'the Dom tower', which is a church tower that can literally be seen from all corners of the city. It's becoming increasingly popular with tourists and expats – so go there before it gets too busy. 😉
So, what can I do in Utrecht? You can climb the Dom tower (it's a pretty great view up there), take a walk or a bike ride through the streets and along the canals (it's a picturesque city) and enjoy the many shops, restaurants and cafes than Utrecht has to offer.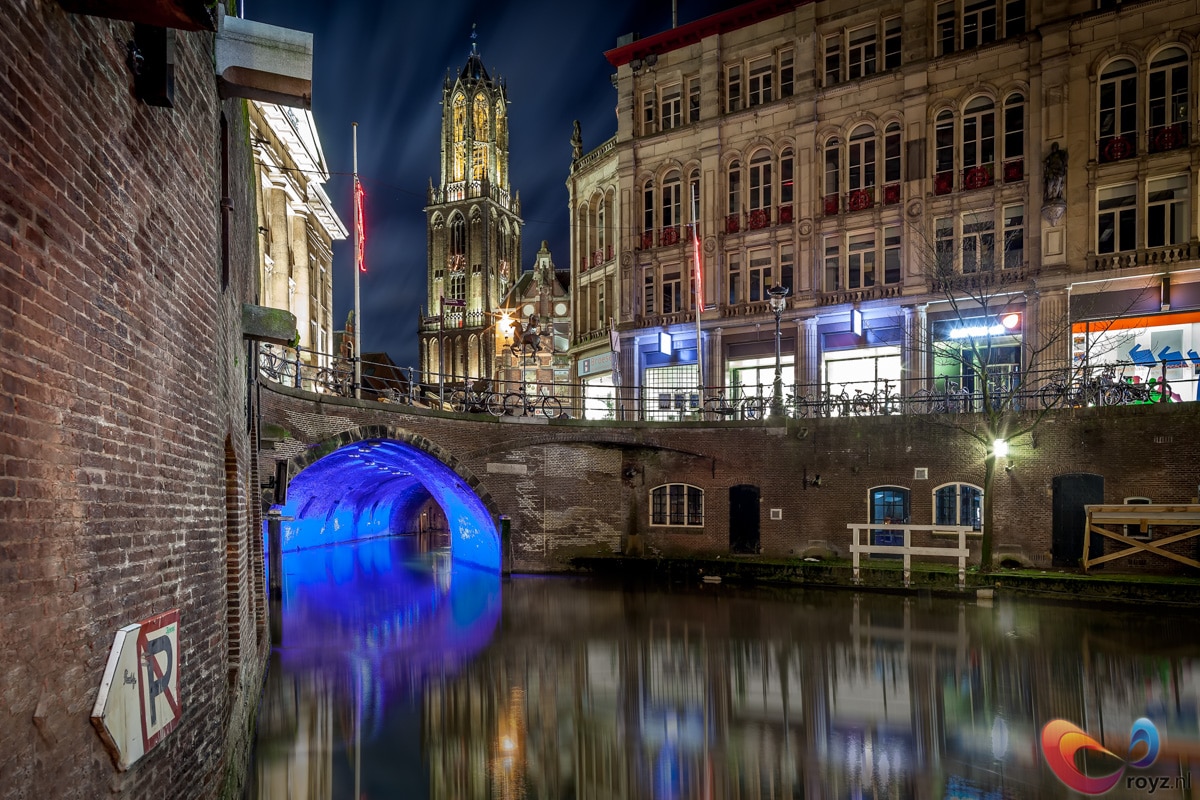 5. Roermond
Roermond is a town in Limburg, located very close to both Germany and Belgium. So it's the perfect place to go if you're visiting from outside of the Netherlands, or if you're looking to try somewhere new afterwards. The town is located on the lower Roer at the east bank of the Meuse river, so it's a beautiful destination to visit for the day.
So, what can I do in Roermond? If you're a shopaholic, you're in luck. Roermond has a designer outlet, so your euros won't last long! Roermond also has a variety of popular high-street shops, cafes and restaurants. Not only is wandering around the town beautiful but only a stone's throw away in the lake districts, offering lots of walks and loads to do. If water sports are your thing, then this is the place to be.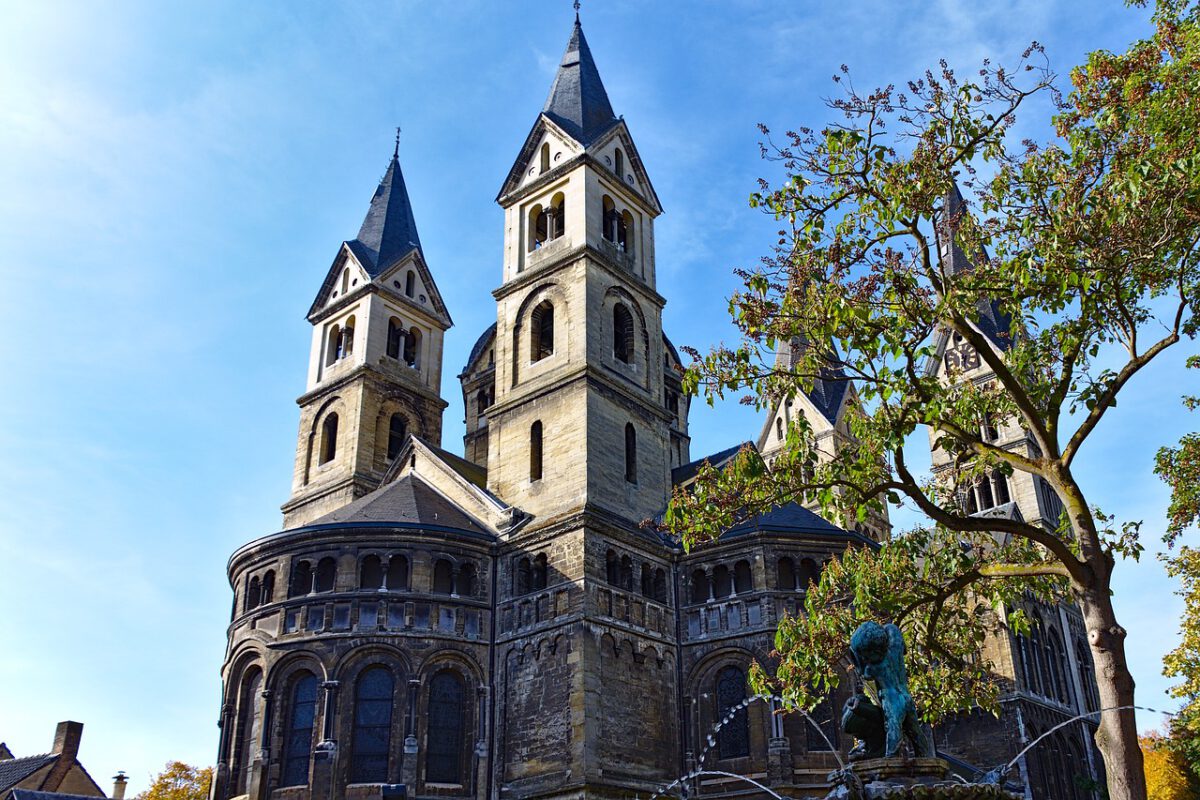 6. The Hague
Ah, The Hague! An immensely popular place to be for internationals, both to live, work and visit. Once you've gone there, you can see why. The Hague is a hub for innovation, business (as a whole) and multiculturalism. It's both modern and historical, so it's a great mix. The Hague is home to the government and the International Court of Justice, so it's a pretty big deal here in the Netherlands. If you haven't been before, now is the time to go!
So, what can I do in The Hague? You can walk around the Binnenhof grounds (the Dutch parliament), explore the Peace Palace, visit Scheveningen to go to the beach, visit many different museums, shop in the large high-street, eat and drink in the hundreds of different cafes and restaurants. There's plenty to do.
7. Alkmaar
You may have heard of Alkmaar because of the Alkmaar cheese market, a hugely popular and traditional cheese market. But Alkmaar isn't just great because of all of the cheese (yet that is definitely a big bonus). Alkmaar has a historical city centre and is filled to the brim with things to do.
So, what can I do in Alkmaar? Visit the cheese market, that's a must. Walking or biking around the historical centre should definitely be on your to-do list too. There are loads of shops, restaurants and cafes to keep you occupied on your visit. There are also a few museums in Alkmaar (did someone say cheese museum and beer museum?!) that are worth a visit.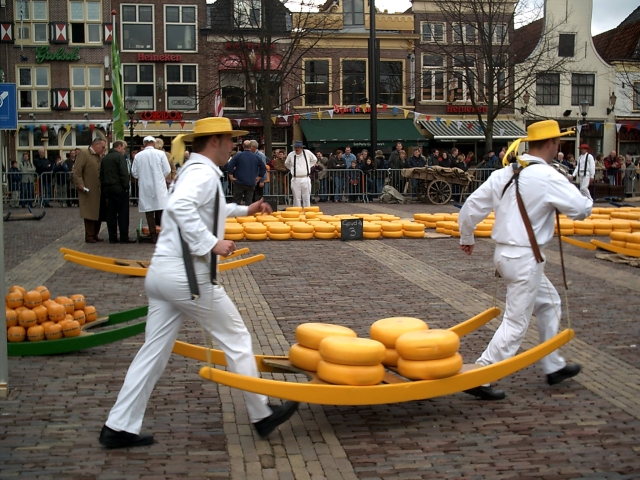 So, as you can see, there are plenty of beautiful towns in the Netherlands. Like I said before if you missed our part I, then read it here! Like I also said, if your town isn't on the list, don't fret, I'm fully aware that if I were to list all the beautiful towns in the Netherlands, I'd be here all day. Lucky us, eh. 😉
What other beautiful Dutch towns in the Netherlands are not on this list (or the one before)? Let us know why it should be there in the comments!