Urban exploration, shortened as Urbex, means going around your city and finding places to explore that are way off the beaten path, usually only known by locals.
Industrial sites, abandoned buildings, old tunnels, you name it. Urban exploration will bring you as much as your curiosity allows you, so bring a flashlight, a camera and a buddy and get out there to explore!
Urbex, what is it exactly?
Truth be told, we don't know exactly when urban exploration began. Curious people must have been exploring off the beaten path for a long time. However, urban exploring as we know it today started with the advent of the internet.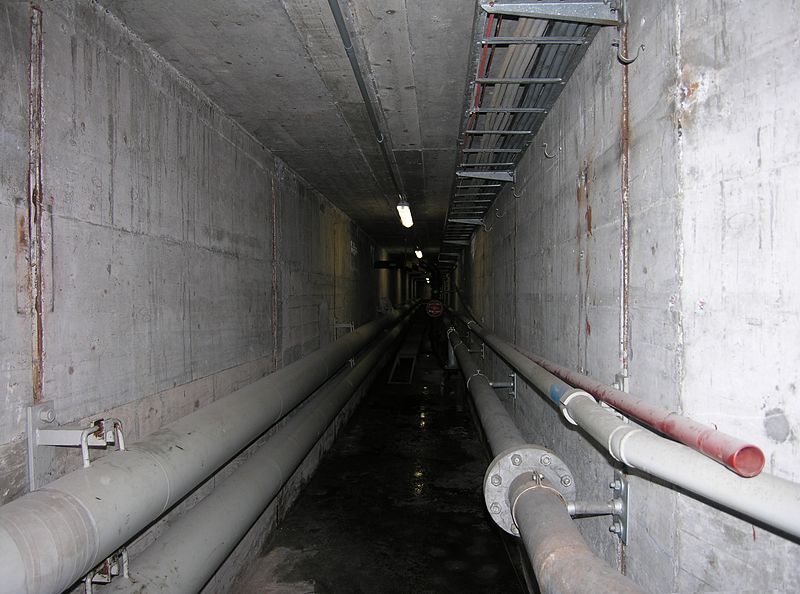 With like-minded people finding it easier to connect through the internet, an online subculture dedicated to urban exploration emerged. Initially as obscure as the very places urban explorers went to, now urbex has become more mainstream, with plenty of blogs dedicated to this hobby.
The basics of urban exploring
The thing about urban exploring is that you're not out to go sight-see the most famous locales in a city. Quite the opposite– you're out to find the most hidden places you could go to.
Especially when it comes to going urban exploring in abandoned buildings, there are some norms you should keep in mind. An often-used quote describing what your aim is when going out to explore is to "take nothing but photographs, leave nothing but footprints."
Abandoned places bring all sorts of visitors. From homeless people to teenagers out to vandalize and graffiti the walls, you'll find remnants of past visitors in the buildings. That's why it's also important to bring a friend with you, in case something goes wrong. You are, after all, entering places that are not exactly structurally sound, so caution needs to be exercised when exploring.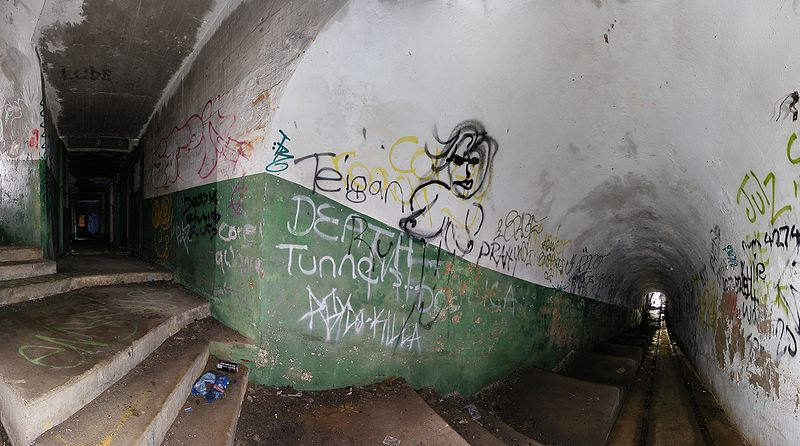 Depending on where you're going, besides a friend, a camera and a flashlight, you might need to consider bringing a mask as well. Especially if you're exploring disused tunnels or any underground location, you'll run into mold and a lot of dust, so it's best you protect your lungs from them.
Urban exploring in the Netherlands– is it legal?
Well, technically not. While urban exploring, you are also more than likely trespassing on private property. In all honesty, that is also part of the thrill of urban exploring. Now, the chances of you getting caught or fined really depends on what you're (urban) exploring. Going to explore some tiny cabin in rural areas? Chances are that no one will be bothered by it. Going into an abandoned military base? Odds are you'll run into some guards.
Intention also matters. If a guard runs into you and your buddy, and you're both with a camera around your necks, it will be quite obvious that you're just out there to explore and take photos, nothing else. A pro-tip is to have a pack of cigarettes with you. Not saying that you're bribing the guards with them, just take it as a gesture of goodwill.
Now, the best way to make sure you're not screwing something up is to make sure that you are not breaking and entering. So if you find a locked door, try not to force it open. If the door or entrance is wide-open, then excuse yourself inside. As mentioned before, don't vandalize! That will make your exploring case harder to explain to the guard.
Alternatively, if you want to explore a place and it's locked, you can go the legal way by requesting the local town hall permission to go inside for the purpose of documenting the site. They should be more than happy to help if you set your intentions clearly.
Another thing to consider is that not all urban exploring needs to necessarily be in abandoned places. Urban exploring can also be done legally, in places that were abandoned for some time and since repurposed, or generally in areas that are away from the shiny touristic attractions.
Urban exploration in the Netherlands
The thing about Urbex in the Netherlands is that the Dutch are notorious for their efficient usage of space. The implications of that are that places don't stay abandoned for long, especially in urban areas. A lot of locations you can find online in the Netherlands have since been refurbished or demolished. And even if they are abandoned, going inside usually means you are breaking and entering. The Dutch are notorious rule-followers, which means you'll get fined for tresspasing, no matter your good intentions.
Nevertheless, that does not mean you should give up. In the Urbex culture, it's encouraged you find your own location to explore. The more people know of a location, the more explored it is, the less of an authentic experience it is. Still, there's nothing wrong with using the internet as a starting point for potential locations.
Places to explore in the Netherlands
Most locations in the Netherlands can usually be found in the outskirts of cities or in harbours, in the form of abandoned factories, as well as in the east of the Netherlands, where you'll be bound to find some abandoned places.
Urban exploring at Radio Kootwijk
An iconic urban exploring site in the Netherlands is Radio Kootwijk. Built in 1918 as a radio transmitter, it connected the Netherlands to its colonies. It was captured by Nazi Germany during World War II and used to communicate with submarines until the end of the war. Throughout the rest of the 20th Century, the Radio lost its importance and shut down, with some of its buildings being demolished. However, its iconic Station A remains, and the park around it can be visited. Station A can also be rented for events, which isn't very urban exploring-like, but we'll take what we can get in the Netherlands!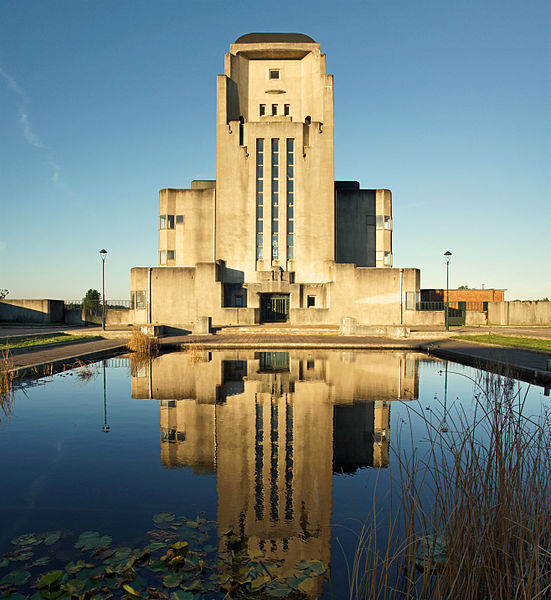 A tropical exploration at the Tropicana
Another location to consider is the Tropicana in Rotterdam. Built as a swimming resort/indoor nightclub venue, the Tropicana had many swimming pools, tropical-inspired interiors and was an all-round classic 90's venue. It closed down in the early 2010s after going bankrupt. Part of the venue is now used as offices for start-ups, but you can still give it a peek for its former tropical nostalgia.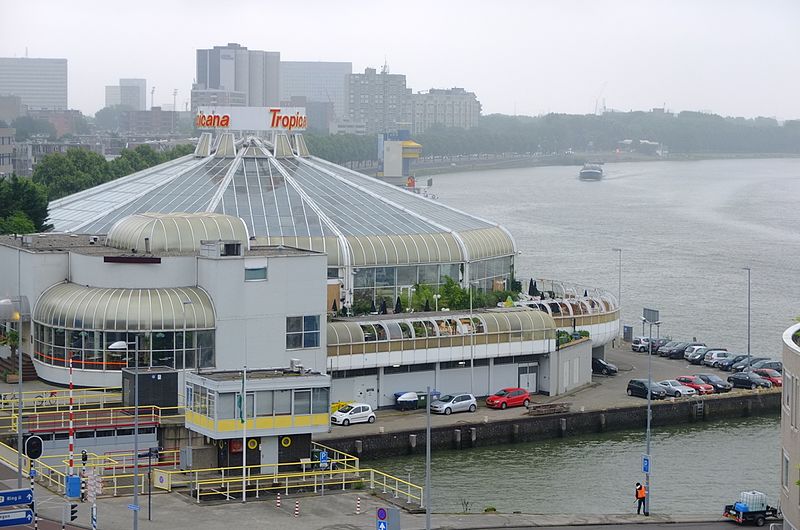 Bunkers and World War II in the Netherlands
One of our favourite urban exploration places in the Netherlands is the Atlantic Wall. Built by the Nazis during World War II as a series of bunkers and fortifications along the west coast of continental Europe, they were meant to fend off an Allied invasion (which didn't exactly work). The bunkers are still there to this day. One of the best spots to see them is in the dunes next to Scheveningen, where they are lined up in the dunes facing the sea. The Hague itself has plenty of bunkers throughout the city in all sorts of unexpected locations, such as in public parks like the Clingendael park. If you want to "legally" explore a bunker, you can go to Hoek van Holland, where there is a museum bunker. You should also check out the yearly Bunker Day when bunkers around the Netherlands are open for the public.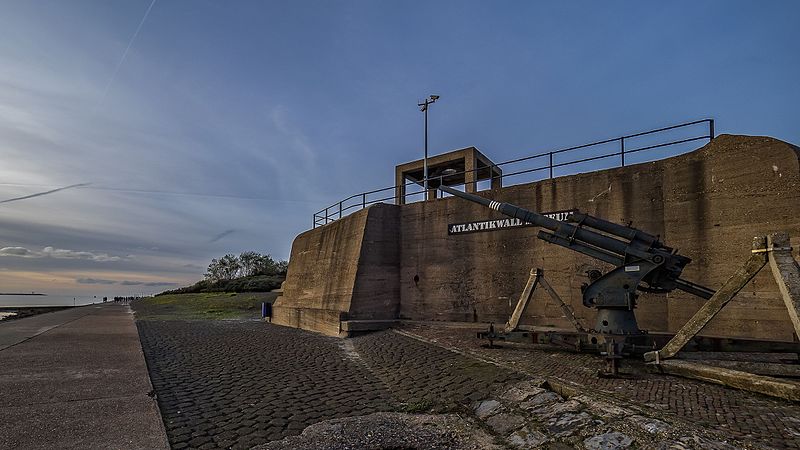 Industrial decay and urban exploring at NDSM
Finally, for the industrial fans amongst you, consider visiting the NDSM in Amsterdam. While it's not abandoned and it is quite well-known, it's still a great urban exploration site. Situated in an old shipyard on the Ijssel river in Amsterdam, the spot has since become a creative hub. Nevertheless, it's certain to scratch your urban exploration itch, with plenty of graffiti, old and rusting industrial architecture and overall decay.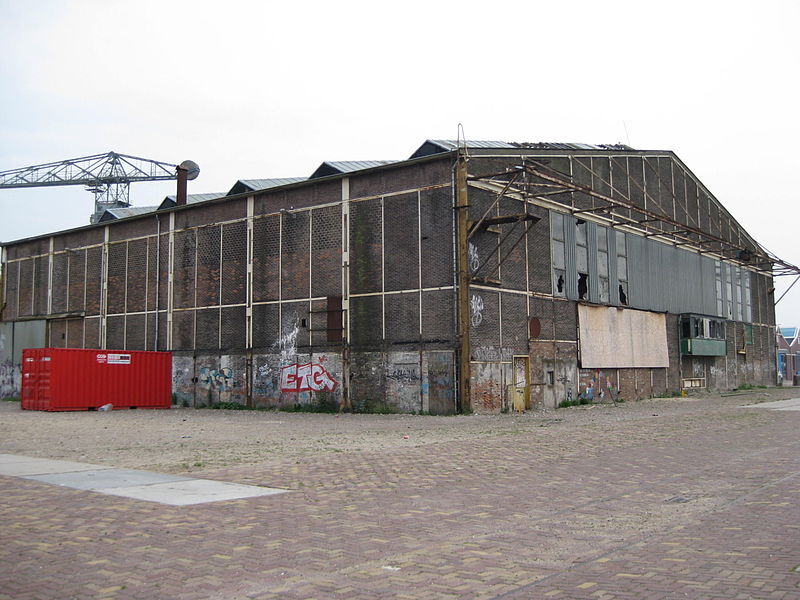 Do you have any tips for would-be explorers when it comes to urban exploring here in the Netherlands? Let us know your thoughts in the comments!
Feature Image: Adam J.W.C/Wikimedia Commons