Some time ago, I wrote this article about one of life's biggest questions: why don't Americans love soccer like the rest of the world? I thought about some reasons why the Americans are just not that into the game, but in the end I expressed my hope that this might change, with NBC starting to broadcast Premier League games. Having spent my summer in the United States I have noticed a change in attitude towards what is obviously the best sport to watch. Is the United States finally falling in love with soccer?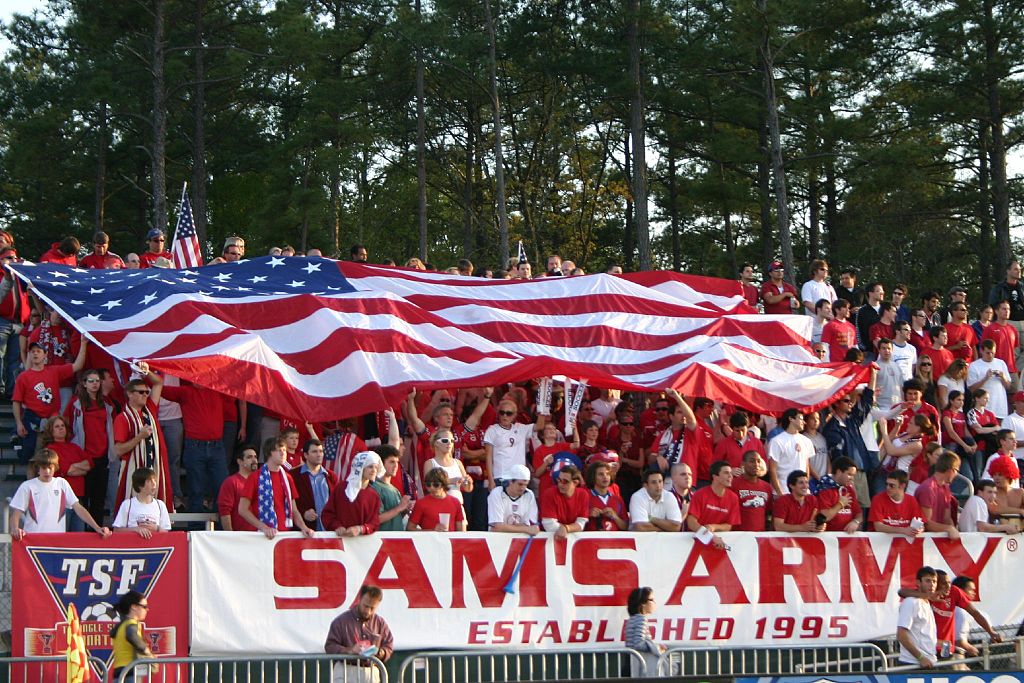 One of the greatest things about the United States (right after the fact that they have candy with peanut butter in it) is that a lot of Americans just come up and talk to you, especially when your traveling alone. I got to meet and talk to a lot of very interesting people and after telling them I am from Amsterdam, at least 50 per cent of the people bring up soccer within the first conversation (not even marihuana! Go Netherlands!). Although of course there are still Americans that simply don't give a shit about soccer, I have heard many positive remarks about the Dutch team. (except from my Mexican friends. I suggest Robben does not take a Mexican vacation for at least four years). The knowledge of the Dutch team (and its renowned fans) is of course a result of the World Cup that is still fresh in everyone's minds. Everybody knows that the Americans only pretend to care about soccer during the World Cup (and the Olympics) and the remainder of the time have no clue the rest of the world is still playing.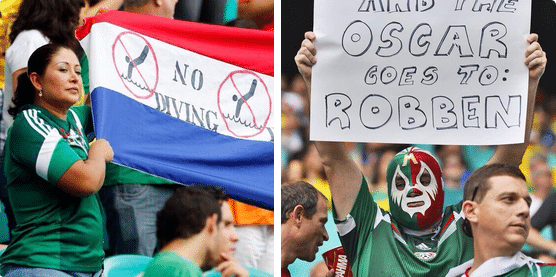 But it seems different this time around. Many of them expressed their hopes that the American competition will improve and as a result they can enjoy American soccer throughout the year and not just once every four year with their national team. By improving their national league, a lot of people hope, soccer will become a bigger part of American life the way it is in Europe and South America. Besides their own league, a lot of people are also following the English Premier League.
https://www.youtube.com/watch?v=HK78Nb_D8j0
Clint who?!
The American soccer league is the Major League Soccer, consisting of nineteen teams from the US and Canada (Of which most Europeans only know LA Galaxy because of David Beckham). Founded in 1993, the competition is very new but expanding rapidly. After having struggled the first few years, the MLS is gaining popularity quickly, with average game attendance surpassing NBA and NHL games in 2011. The MLS has set the goal of consisting of 24 teams by 2020. Having stayed in New York City this summer meant being in the new city of Frank Lampard. The 36-year-old midfielder who played for Chelsea for 13 seasons announced this summer he was going to continue his career at the new soccer club New York City FC. New York City FC has been established on May 21 2013 by Manchester City and the New York Yankees.
They will start playing in the 2015 season of the Major League Soccer. They have six players so far, David Villa also being one of them. All those players are now playing on loan to other clubs to stay in shape. Lampard is on loan to Manchester City, which is pretty awkward because now he has to play against his former love-of-thirteen-years. This weekend he actually scored a late game-tying goal during the match against Chelsea. This allegedly caused the death of a Chelsea fan from Uganda who suffered heart failure after Lampard scored the goal. Which is pretty sad in several ways.
https://www.youtube.com/watch?v=mpsiPClpdzg
Another sign of the growing love for soccer in the US presented itself to me while watching the commercials before a movie started at the theater. The ad announced that movie theaters will be starting to show Premier League games throughout the US on Saturday mornings. I don't know about you, but although I love my soccer, I think paying to watch Premier League in a movie theater on a Saturday morning does require a lot of dedication. Another highlight from this summer was the match between Manchester United and Real Madrid in Michigan. The game drew a record-breaking crowd. The stadium was filled with 109,318 fans, the largest crowd for a soccer game in the US ever. Manchester United player Michael Keane stated that this was the largest crowd he had ever played for, and this being in the US means they must like the sport after all.

A lot of American people loving soccer
With MLS on the rise and the existing interest for not just World Cup soccer, but also the English Premier League, I have high hopes for Americans finally understanding why soccer is awesome.