I have been enthousiastic about the Rijksmuseum's 'Rijksstudio' for a while, but since yesterday morning my enthousiasm about this fantastic project became even greater. This article was the cause of this sudden burst of enthousiasm.
The article states that the Rijksmuseum has made all of the available images in the Rijksstudio not only publicly available, but also removed the usage and download restrictions on images which the intellectual property rights have expired. That means that from now on, a large part of the images in the Rijksstudio can be easily used for all purposes, even commercial ones. Woohoo! I just made my own private little dance of joy! As an art writer online (and offline, for that matter) it is very hard to get a hold of qualitatively good images that can be downloaded and used without any restrictions.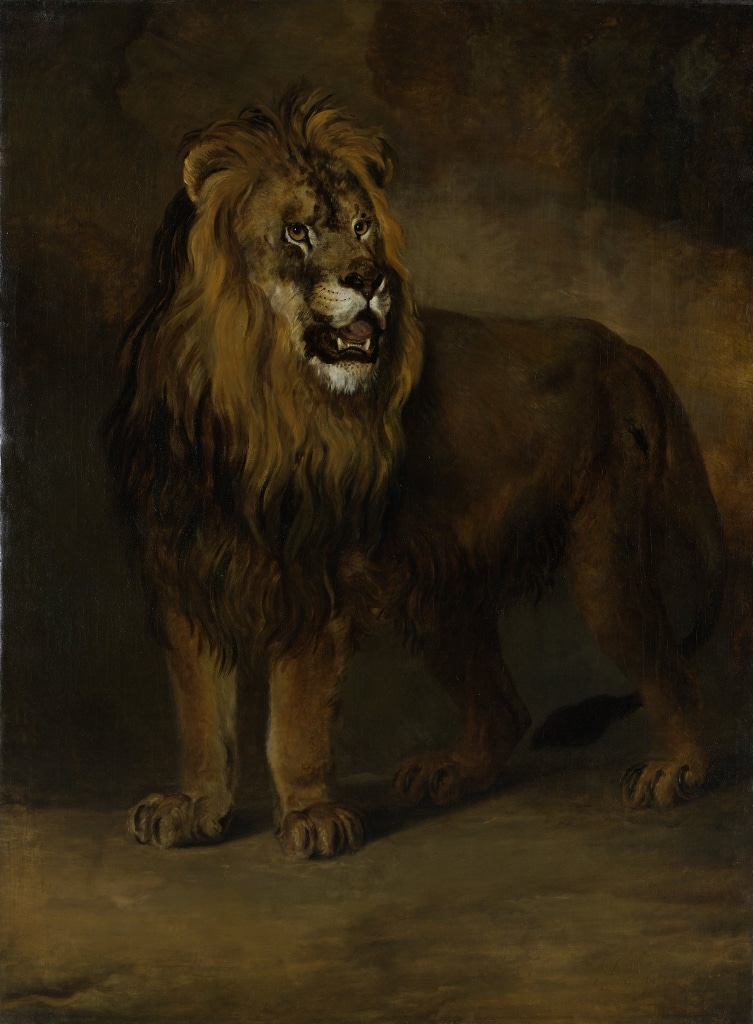 Copyright evolution
Of course: intellectual property rights and use of images have become more complex since the growth of the Internet. Images somehow have to be protected against improper and illegal use. The discussion on how to do that and how to balance between 'freedom', 'unlimited access' on one hand and 'ownership' and 'authorship' on the other has been going on for quite some years and will be going on for quite some years to come. In short: this discussion is far too complicated to elaborate on in this article, but it's also too important to leave out.
As for my opinion on the discussion above: I believe that cultural organisations should adapt to the fast – and not seldom superficial – time and make as much use of new media as possible. The Rijksmuseum's Rijksstudio is a perfect example of how to do this. While almost all large museum throughout the world have a quite elaborate website where visitors can watch (a part of) the collection, the Rijksmuseum takes a larger step into the future by making the a large part of the images available without any restrictions. This again is one step in the process of making art more accessible – and accessible to everyone.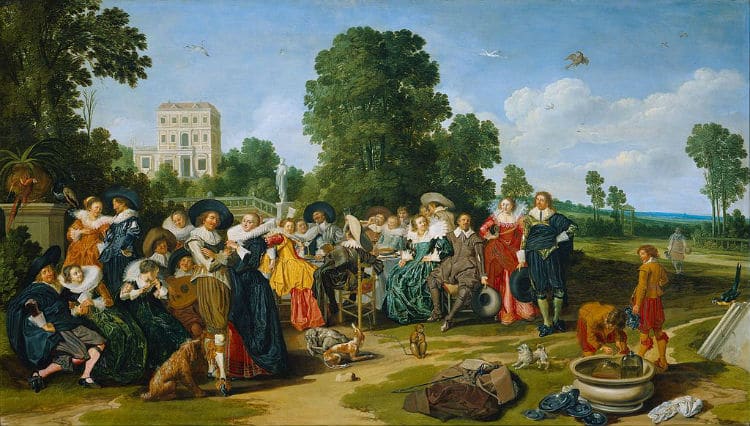 Acces to Art
In the past few years, there have been more initiatives to make art more accessible. The Google Art Project is a good example, but museums in general have become more aware of the importance of the Internet as a very effective marketing tool. As I said, most large museums have elaborate websites where the visitor can watch artworks from the collection. However, these images are not always in high quality, which is why they usually still are just a poor reflection of the actual artwork. As an art historian, you'd expect me to say: 'well yes, that's why you need to go see the artwork in real life'. Well, I would want to say that, but I'm not going to.
The experience of a real artwork, standing in front of it, in the actual museum, is of course very different from watching a high-resolution image on your computer, especially when artwork concerned has dimensions larger than your computer screen.
However, I think that the accessibility of artworks, and therefor the possibility for everyone (okay, everyone with an Internet connection) to watch artworks is far more important. By making artworks easily accessible, the threshold to experience culture & art is lowered, and that's something every policy maker dreams of. While critics might say that art loses its 'aura' and its 'specialness' by making it so easily accessible (and in case of the Rijksstudio: give people the possibility to create their own fake artwork by using the Rijksmuseum's images, putting them on a t-shirt, a scooter or whatever. How degrading!), I think that making people familiar with artworks and letting them play around with them, stimulates people to value art & culture more and eventually even to heighten their level of cultural participation.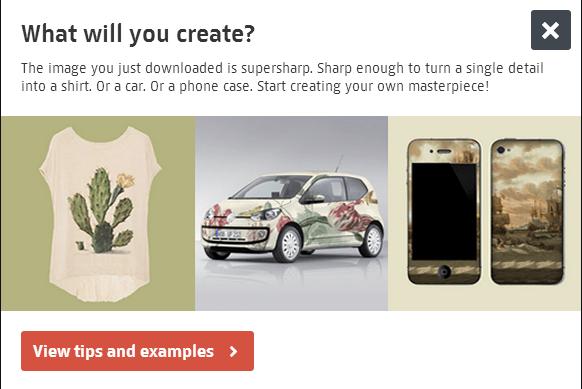 I'm off to play with my Rijksstudio (check it out here!). To conclude, my message for museums and other cultural institutions is: keep making art & culture as accessible as possible. I bet you all secretly sleep in night's watch – pyamas as well!