Last Sunday was Dutch-American Friendship Day. I stared out the window, searching for any clues that this was a special day, but I did not see any. Nobody was singing the Star-Spangled Banner while waving with little American flags. Obama and Rutte did not hang out to strengthen their friendship. I kept an eye on Tim Broas's twitter page, the new American ambassador, but he didn't even tweet about it. So I came to the conclusion that Dutch-American Friendship Day is not really a thing. Which I already knew, because I had never heard of it before and the three people I asked as my research did not either.
Since President Ronald Reagan proclaimed it in 1982, April 19th has been Dutch-American Friendship Day. He did this because on that day, it was two hundred years ago that John Adams, who would later go on to become the second president of the United States, was received by the States General in The Hague and recognized as Minister Plenipotentiary of the United States of America in 1782. By doing this, we established official diplomatic relations with the United States and recognized it as an independent country.
According to Reagan, this means the relationship between the United States and The Netherlands is: 'the longest unbroken, peaceful relationship with any foreign country'. Then of course there is some stuff about shared values like freedom etc. That is why Reagan declared the day and he concludes with: 'In recognition of this long and fruitful relationship between our two countries and peoples, I do hereby designate April 19, 1982 as Dutch-American Friendship Day and call on all Americans to observe such day with appropriate ceremonies and activities.'
So Reagan has called on the Americans for ceremonies and activities. Let me start with a thorough Internet search to see whether or not the American people have listened to their fortieth president.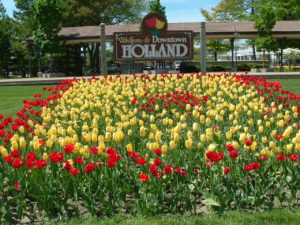 First of all, there is the amazing village of Holland in Michigan, which is prouder of their Dutch descent than the Dutch themselves and have tulip festivals where the people walk around in the kind of outfits you only find in those Volendam photo dress-up shops in the Netherlands. On April 19th there are two events in the village, a two hour demonstration cooking class at Fustini's Oils and Vinegars where people are going to eat pork belly which does not sound Dutch at all, and another event, a cooking workshop – Introduction to Italian, which does not really need an explanation about why that is not Dutch. No Dutch-American friendship day celebrations. Besides this mistake, the village seems absolutely amazing and I want to go there and just walk around and tell everyone I am Dutch.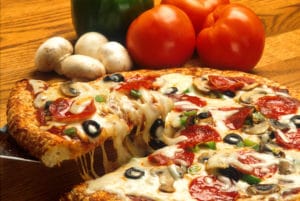 But luckily my search did yield some satisfactory results: I did find some celebrations, in the Netherlands as well as in the United States. The Zwaanendael Museum in Delaware will celebrate the day in a non-specified manner. The AABC and the ABC in the Netherlands have an annual celebration, which takes place on April 28th. The American Netherlands club of Rotterdam have already celebrated the day on Saturday April 12th. The lesson we learned today is that if you want to celebrate this day, you can, if you search for a while and are willing to celebrate it on a different day.
There is also a Dutch-American Heritage Day, which is in November and seems to attract a little more attention. Being so close to Queen's & King's Day can be the reason why Dutch-American friendship day seems to gain little attention. But of course John Adams could not have known. So tonight, let us eat a hamburger and watch an American movie. Nothing out of the ordinary, but tonight, it's because of the friendship.