You've been counting down for weeks: holidays are getting closer, and so is your date for visiting home! And you have all the feelings – stress, because you have to organize everything; excitement, because you see people you've only talked to on the phone for months; and nostalgia, cause if you're coming home for, say, Christmas, you wonder if you'll still experience and enjoy all those traditions you've lived in for many years.

But one thing you may not realize is that, when you get home, it isn't really 'home' anymore. What's home for you?
For me, it is the place where I can relax. Where I am in control, where I can't be bored, cause I've created an environment and a network that works for me; where I'm leading the life, and not depending on others to lead it.
So when I get 'home' (or better, where I was raised), I notice a few things:
1- I missed some people so much…
It's so easy to get caught up in your daily life abroad that you actually don't realize the chemistry you just have with some people, and the connection you miss by not being there. Luckily, with said people, it's as if no time has passed. Sure, there's a lot of catching up to do, but that connection is still there.

2- …and other people are just filler
Everybody has some acquaintances they hang out with because they're friends of friends, or because they're in your same group of people, or because you're obliged to see somehow.
When you come back to visit, though, your time is limited, and you've got to see so many relatives and friends that you have to prioritize!
No time for all the pleasantries. I just want to meet those I really care about!
3- The downtime is precious
This is not a holiday. Sure, you're not working, but you're not visiting an exciting new place either, and you actually experience A LOT of pressure from all the commitments you have. So make sure you have some quiet too, especially if you've gotten used to living alone and suddenly you're surrounded by people 24/7.
4- Life here goes on with or without you!
Everyone's happy at the idea of you being back, but that doesn't mean they have or will put life on hold for you. This can come as a hard realization if you try to meet people who also already have plans of their own, work, or family obligations.
"But I've traveled all this way and took days off! Can't they meet me halfway?" Yes, and you should make them understand that; but also, you're the one who got away! So, in a sense, you can't expect the rest to put their life on hold when you're back the same way you put your abroad life on hold; that was your choice, and not theirs.
My advice is: make your availability known in advance; try to plan few, big get-togethers with several people, and confirm them well before your arrival; don't take it personal if some of these fall through, especially if you're from a culture where organization isn't as high a priority as in the Netherlands!

5- The amount of food is gonna kill you
In Italy, holiday=family=food. Also, biking? Not really our thing. So, during this holiday, I felt something I hadn't felt in a while: the necessity of doing some workout!
My life in the Netherlands is quite jam-packed with things to do and activities, so I'm always on the run; in Italy, with parents always trying to feed me and friends picking me up with a car, I was feeling restless until I planned a run every day. The perfect activity for getting some alone time, burning some of that food off and, if necessary, blowing off some steam!
6- The Netherlands is your home too!
After a few days, you'll start missing the Netherlands too. Who would've thought that huh? Of course, you have a whole other life there; and the fact that you probably had to build it all by yourself makes it all the more 'lived' and yours, in a way. You're kind of caught up between two worlds, the familiarity of your old home and the independent-ness of your new one! It isn't always great, I'll give you that; but you can also see it as getting the best of both. And luckily, at least for me, these two worlds aren't too far apart!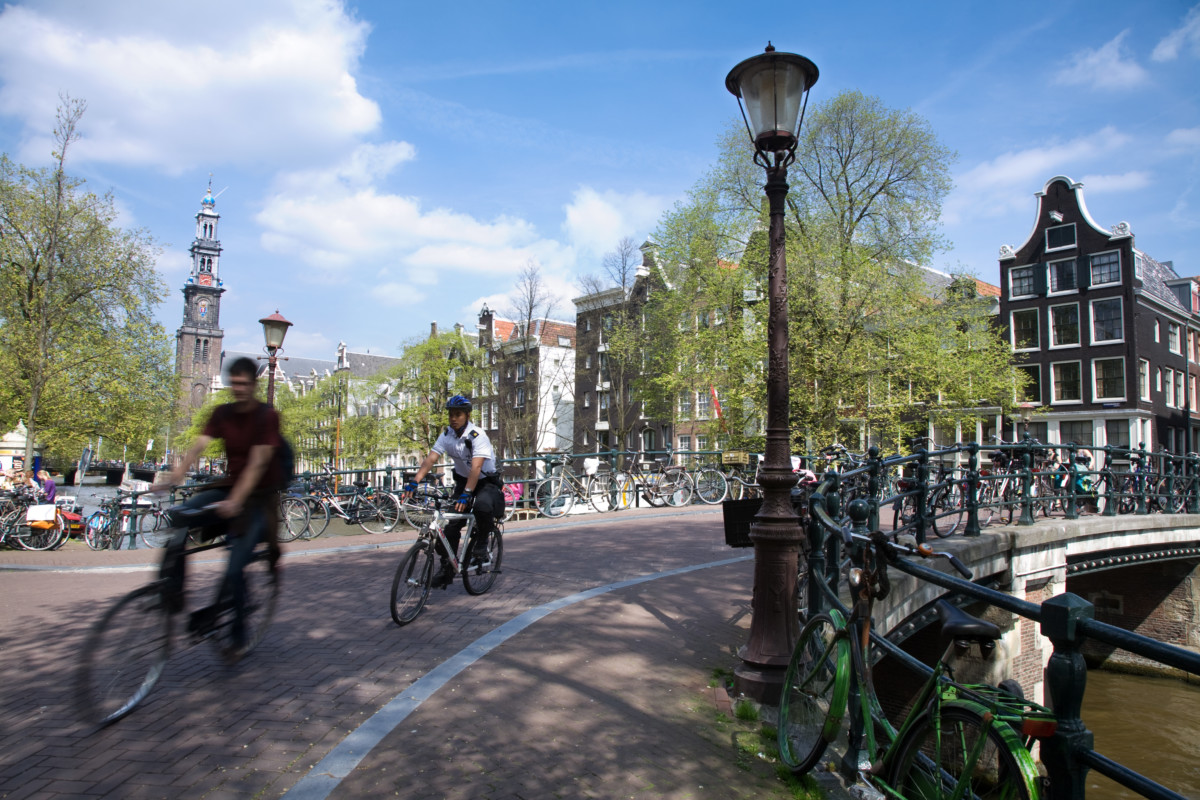 What do you experience returning home as an expat? Let us know in the comments!