Is this the innovative laundry service in the Netherlands that's going to make your life easier?
Laundry. We just love to hate it, but we've got to do it. Not only is it time-consuming, but it's just plain boring. If you have to take it to a launderette, then it's even worse. 'Why can't someone come to my house and do my laundry for me?' is a regular question asked often. Unless we can afford a maid to come and do it for us, it's likely not going to happen.
But it's 2019! And yes there's finally an innovative Dutch start-up coming to do your laundry!
We've teamed up with dobbi – the new and innovative laundry service available throughout the Netherlands. They're here to let you know why laundry has just got a whole lot less daunting for internationals here
Kiss goodbye to one of the most time-consuming chores: Doing your laundry in the Netherlands
The Dutch start-up 'dobbi' has created a service where you can request a laundry service via an app on your mobile and someone will come and pick up your laundry. Your laundry will then be returned to your door exactly how you requested.
Our lives are getting busier and busier and no one wants to be spending their free time doing chores if they don't have to. With dobbi, you actually don't have to and that's the beauty of it. This unique service ensures that you spend more time doing what you need or want to do and less time worrying about whether your underwear is going to be washed and dried in time (no, turning it inside out and wearing it won't work on this occasion). With dobbi you have the choice of how much laundry you want to do and what you want doing to it. You can have your clothes washed, dried, ironed, folded and also dry cleaned – all returned within 48 hours all over the Netherlands. Bliss.
There will be no more of this…
This service is also perfect for internationals as they usually move to the Netherlands without a washing machine and they aren't always included in rental properties (funnily enough these are too big to fit in the hold on the way over). We also tend to live in small apartments where we just don't have the room for washing machines and driers. Queuing and then waiting for my washing was honestly the bane of my life when I first arrived in the Netherlands and I struggled to find the time to do it.
I can hear what you're thinking – this is just for Amsterdam right? Nope. This service expanded and now it's not just restricted to the Randstad. dobbi has actually teamed up with Post NL so you will be able to receive your laundry on your doorstep no matter where you are in the Netherlands.

The background story: How dobbi came to be
Dobbi is an innovative Amsterdam-based startup that evolved to fit that massive gap in the market: a door-to-door laundry service in the Netherlands. The startup invented an app that allows you to request a laundry service door-to-door.
The first thing you think of when you see the name 'dobbi' is Dobby from Harry Potter. I thought either I'm too obsessed with Harry Potter or that it's a great coincidence, but no, that's exactly where the name comes from. An innovative laundry service with a Harry Potter reference? Well, that ticks all our boxes.
It all started with a 24/7 dry-cleaning shop in Amsterdam, founded by Maurits Tiethoff. Soon after, it evolved and there were more service points throughout the area. It then stepped up a notch when he developed a locker which meant that people could drop off and collect their laundry through an innovative locker system. This then evolved to what it is today – a door-to-door delivery service using Post NL to help with the deliveries, which was founded by both Maurits and Ruben in 2018.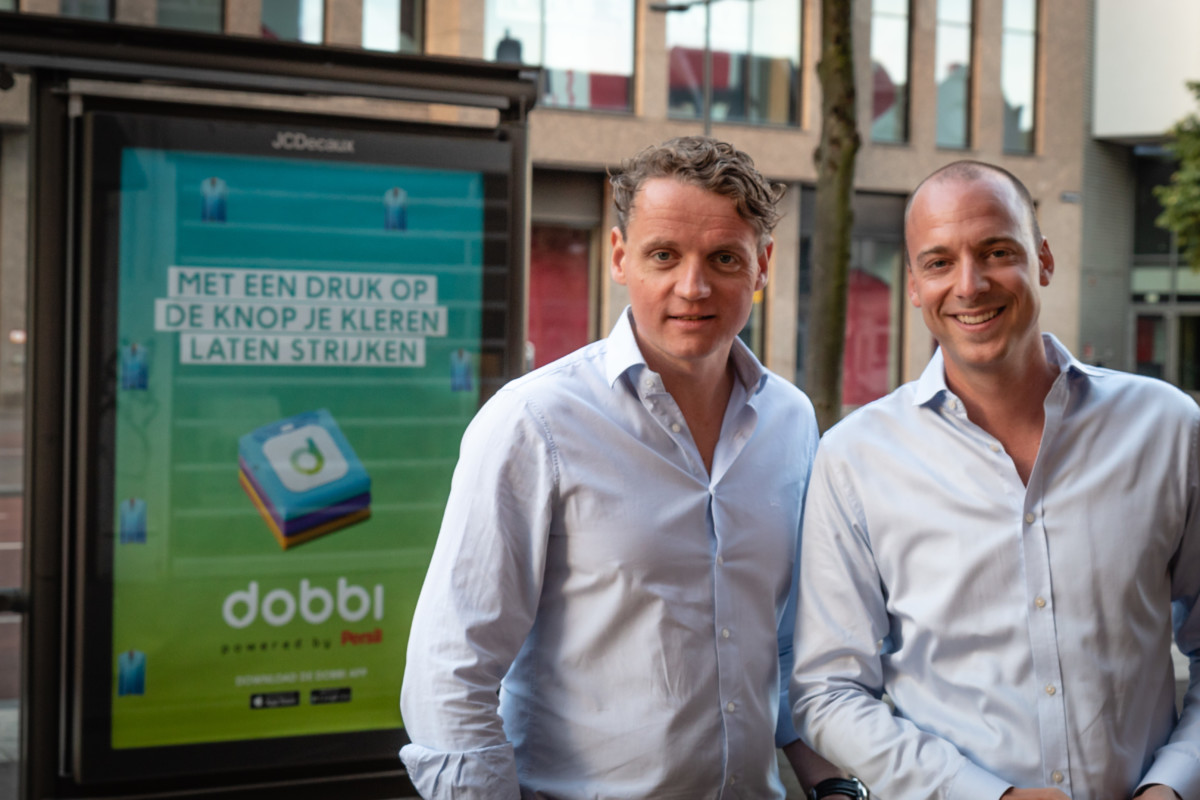 They won the innovative dry cleaner award by CINET in 2018 and they have been nominated for the Dutch Interactive Awards 2019. Impressive considering this service is new to the scene.
Innovation at your fingertips: So, how does dobbi work?
So, you're interested in a laundry service in the Netherlands, but now what? First things first: Download the dobbi app on your mobile phone (App Store and Google Play). Here will you will able to input your data and where you would want your laundry to be picked up and dropped off. And yes it's available in English if your Dutch isn't up to scratch yet. 😉
You should see this screen once you download the app: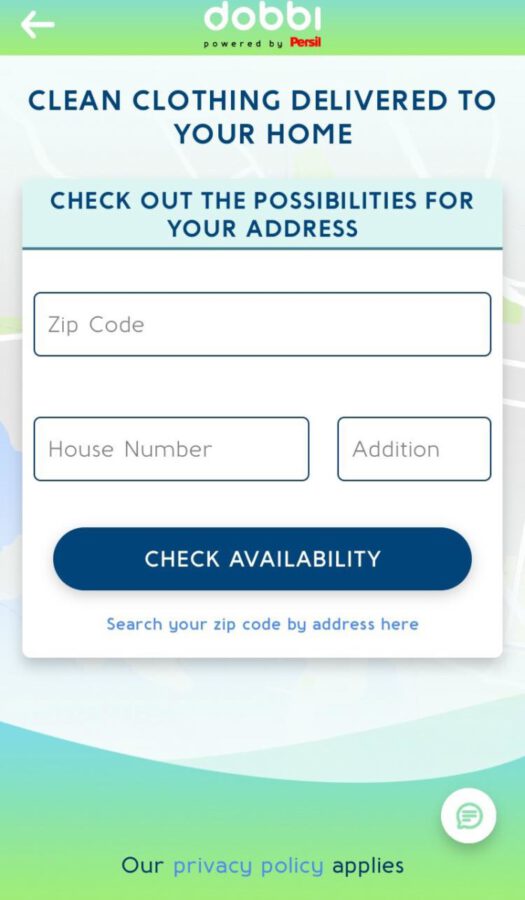 …and once you start, you even get a free personalised dobbi bag. We all love a freebie.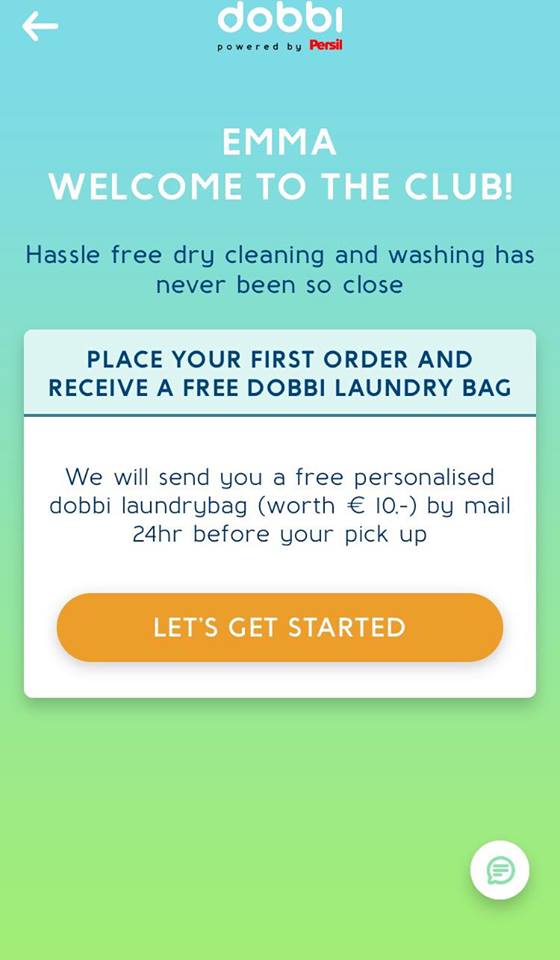 Via the app, you can then choose and then pay for the service (you can choose to have your clothes washed, dried, ironed, folded and dry-cleaned). dobbi aims to have it back on your doorstep all within 48 hours and pick-up and delivery are completely free.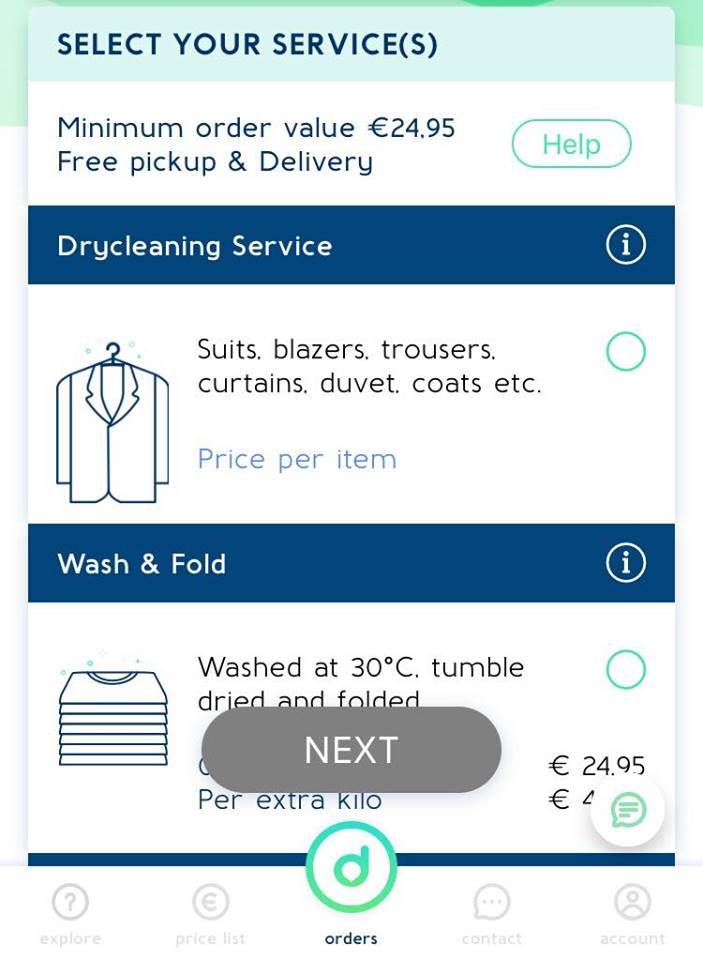 Your pickup and delivery service is then organised into 2-hour time slots. First of all, you select your pick-up time and then your drop-off time. Then all that's left to do is to pay – you should receive a payment link via email before delivery. Done.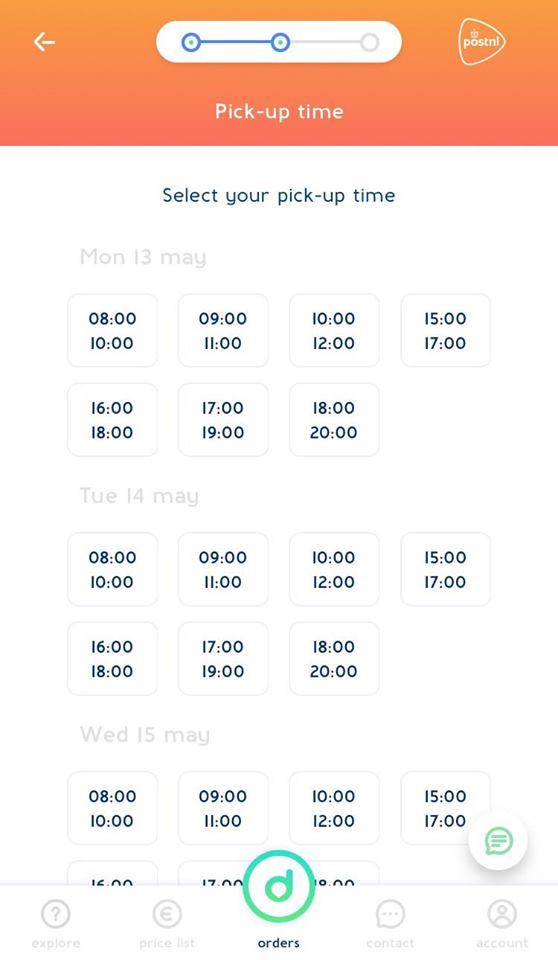 Now all that's left to do is to fill your new laundry bag. Psst, there's also a 5 euro welcome discount available on the app.
So, today is your lucky day. If you're staring at that laundry pile in the corner of the room right now and the thought of even tackling it is becoming too much, then at least now you've got a solution. This is just another great innovative service that has come right out of the Netherlands. Feel free to check them out on your app store: search 'dobbi' or if you're after some more info, visit their website or social media handles.
Website | Facebook | Instagram
Dobbi Customer care
Phone: +31 850187540 
Email: info@dobbi.com
WhatsApp: +316 82065247
Customer Care hours at dobbi:
Monday to Friday:
08:00 – 22:00
Saturday & Sunday
10:00 – 17:00
Do you hate doing the laundry as much as we do? Would you use a laundry service in the Netherlands such as this one? Let us know in the comments!