Dutch designer Daan Roosegaarde launches an initiative to turn space waste into something useful. He believes that his large-scale project can solve the problem of waste and debris floating around space. Here is how the Dutch are once again showing off their innovative skills. 
The problem of space waste
According to the Dutch designer, at the moment there are more than 29,000 detectable objects floating around the earth. This so called "space waste" consists of particles that are larger than 10 centimeters, most of which are parts and debris from rockets and satellites.
Space waste can travel at speeds of around 25,000 kilometers per hour. This means that if a particle was to hit an existing satellite it could damage it. The collision will not only create additional space waste, but would also disturb our digital communications on earth. Roosegaarde believes that if space waste continues to pile up, a layer of junk will eventually form around Earth. That will prevent us from launching new missiles or rockets into outer space.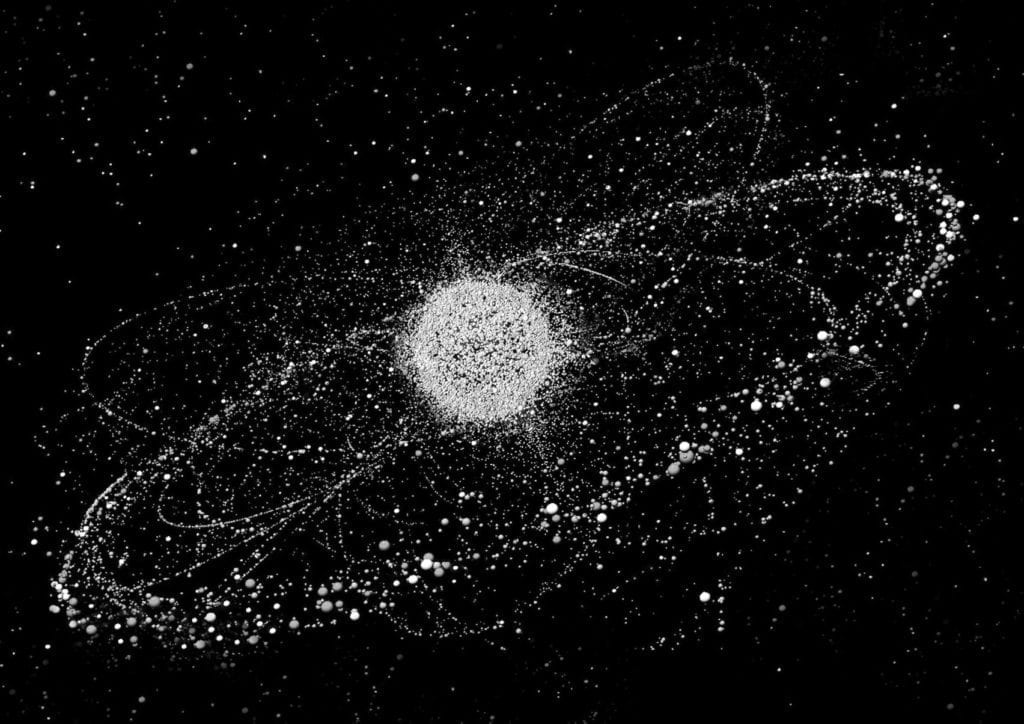 That is why Roosegaarde has launched an initiative to help find a solution. Space Waste Lab will use live installations and collaborative workshops to explore the various ways in which space waste could be upcycled. He hopes this project will find a way to turn space junk into useful and sustainable products.
Roosegaarde's initiative to turn space waste into something useful
Space Waste Lab officially launched on the 5th October 2018 in Almere. The ambitious project will be structured in two phases. Phase one will present a large-scale light installation. It will be used to visualize and bring attention to the presence of space waste around Earth. Huge beams of light will be projected into the sky to a distance of 201 to 219 000 kilometers. This will help track specific pieces of space waste, allowing observers to see the objects floating around our planet.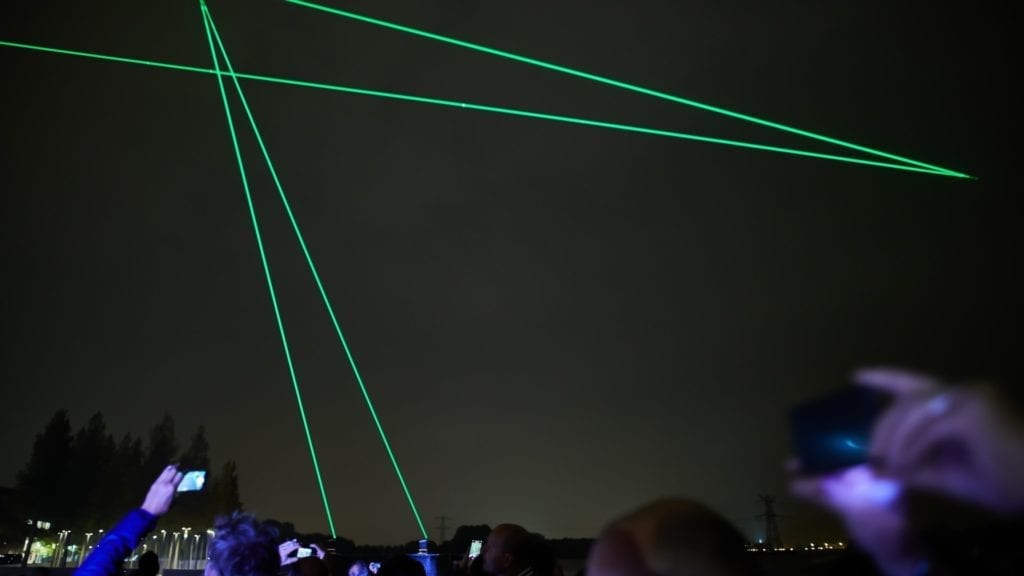 Workshops will also be held. During the so called 'living labs', both experts and amateurs can brainstorm for possible solutions. The workshops will help investigate how the waste could be harnessed and used to create sustainable products. The results of the three-month Space Waste Lab will be announced on 19 January 2019. That will also mark the end of phase one.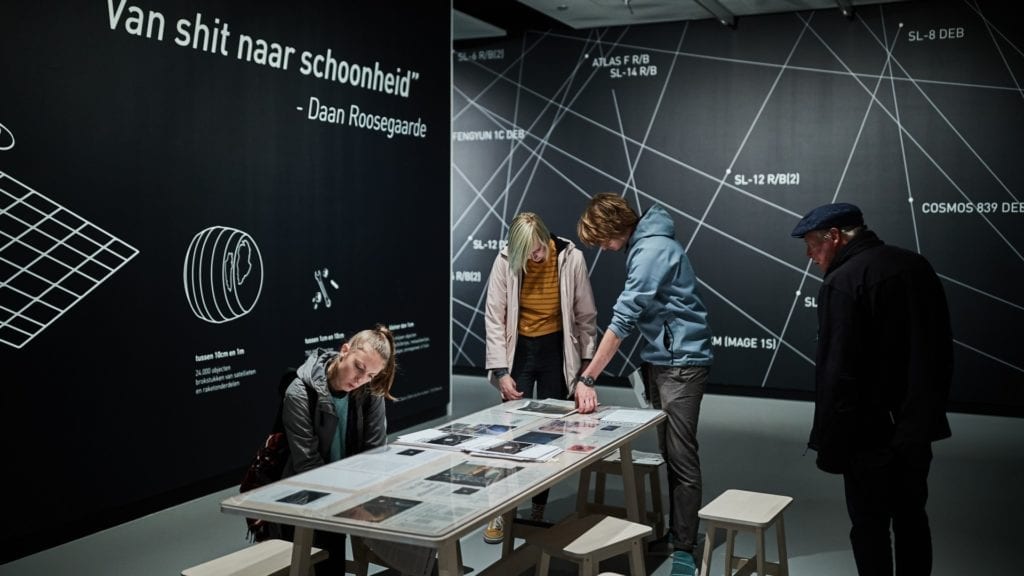 Phase two will start immediately after that. During that phase, Roosegaarde hopes to start putting the ideas from the living labs into action. His goal is to have results by 2020. So far it has been proposed that space waste could be used for materials to 3D-print houses on the moon or mars. It has also been speculated that parts could be controlled and collided to harvest energy from them. We'll just have to wait and see what this exciting innovative project will bring forward.
Are you excited about the initiative to turn space waste into something useful? Do you have any ideas ready for Space Waste Lab? Let us know in the comments below!