Maybe you heard of it before you arrived in The Netherlands, possibly you encountered it since you have been here, or you are still waiting patiently to experience it, Dutch directness.
I arrived here young and silly, in love with a Dutch guy I had met in my home country, Australia. I had no idea about anything I was about to go through from moving here and especially I knew nothing about Dutch directness.
My initial experience with Dutch directness was a shock to say the least, it hit me hard and I was left with my mouth-wide open! As an Aussie, I would say we tend to 'beat around the bush' and not really say what we are thinking. I was raised to be polite and basically you should keep your mouth closed to avoid any type of confrontation! So, arriving here in The Netherlands was certainly eye-opening.
It became apparent after living here for a year or two that I was being asked the same questions. At first, I didn't know how to answer them, but after a while I became a professional.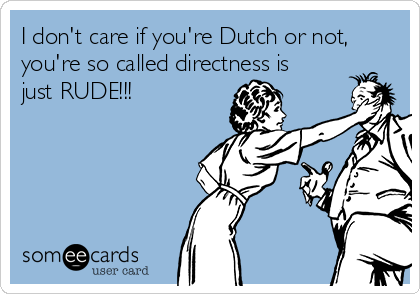 Here is a list of the most frequently asked questions I have encountered from the locals since my arrival and how you can answer them. This is my go-to guide to prepare you for Dutch Directness!
5 Dutch directness questions you'll get in the Netherlands
(and how to answer them)
Dutch directness: Question 1: Hoe is het met je Nederlands?
"How's it going with your Dutch?" – This question is the number one, most frequent question you are sure to be asked upon arrival and throughout your stay here. It is a question that will never go away, you will be asked it from absolute strangers, people you hardly know, grandmas and general people passing you in the street on a bike. You could be asked in any kind of setting, so be prepared. Obviously, when I arrived here, I had no idea what these words even meant, but trust me, you will learn them quickly!
The first few times I was asked this question, I was speechless! Later, I started to try my best attempt of:  "Um, Ja goed"
I was told, I sounded German. Well, Germany is close by, so that's good right?! I often thought I was safe and this question wouldn't be asked because I was at a place like a festival and being tipsy, they surely wouldn't bring up such a subject, I was wrong. It didn't matter if there is pumping music and I was already slurring my own native language, I was confronted with it: "Hoe is het met je Nederlands?"
So, when you are asked this question, I suggest you are ready with a solid pronounced answer. Say it with confidence, even if you are shaking in your boots. Look them directly in the eye, stand up straight and practice, practice, practice! Be proud, be strong with the can-do attitude. Here are some helpful phrases to answer this question with:
"Mijn Nederlands is uitstekend"
"Ja, gaat goed"
"komt goed"
"lekker"
"ik hou van nederlands"
"slecht"
Dutch directness- Question 2: Don't you miss your family?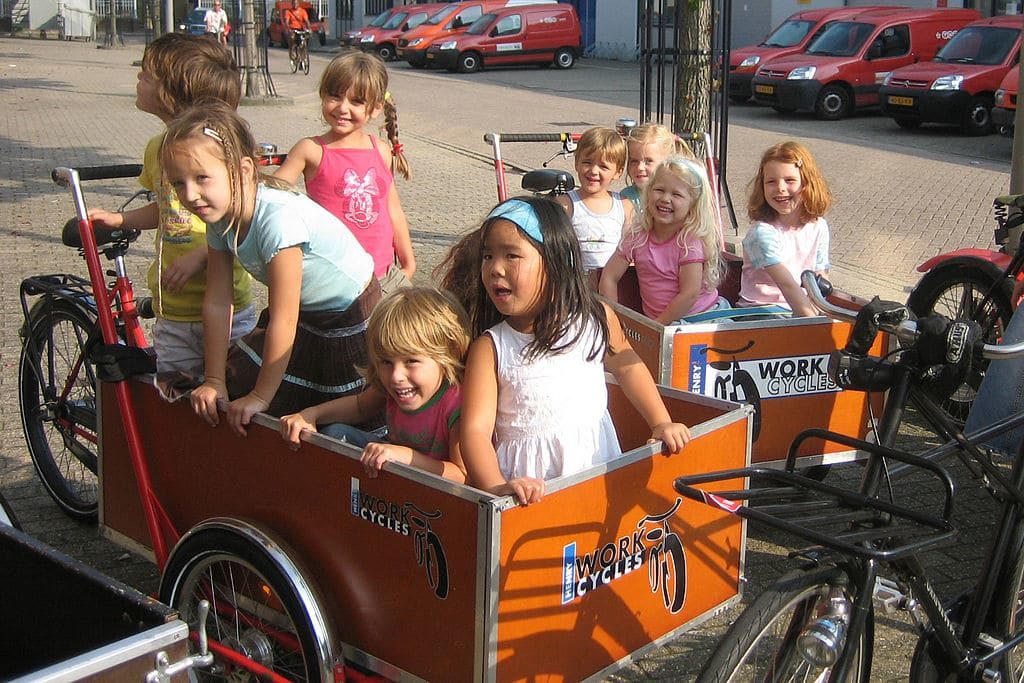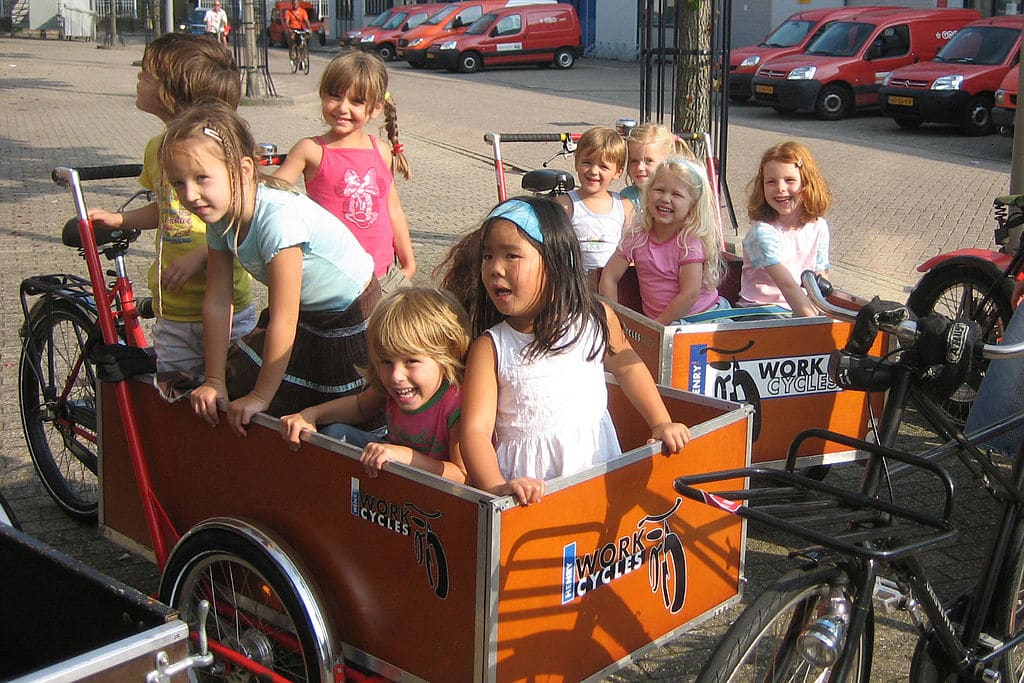 Hmmm? Well of course I do. This question was asked repeatedly and usually straight after asking how my Dutch was. I was initially shocked when I was asked this as I was not sure exactly why I was being asked this. Were they trying to find out if I was a runaway? Some people I barely knew gave me a look, like how could ever leave your family. I felt strange, guilty and as though I had committed a crime for wanting to see the world, follow a dream and be young and in love!
Well, after some consideration, I guess it could be the size of this country that means family is always close by and perhaps a cultural difference that families stay close to each other here? For example, my Dutch partners family all live in one village and they literally live one block from each other. If I ride my bike through this village, I am sure to run into his aunties, cousins and grandma. In Australia, my family lives all over Australia and so it is not given a second thought of how much distance lays between you.
I started to try to answer this question with things like
"Ja, but technology is so good these days, so it's fine"
Still, I felt like I was getting judgemental looks. My advice to answer this is perhaps not try to defend yourself because there is no need to. My family loves me, and I love them. That's it, yes, I do miss my family (FULL STOP) (Mind your own business).
Dutch directness- Question 3: Where are you from?
This is a general question, which after some time became evident there was always a similar reaction.
"Where are you from?"
"I am from Australia"
"Oh, my uncle's son is there in blah blah blah"
Or
"My grandma's sister went there back in blah blah blah"
Or
"My friend went there in 1980."
Okay, I get it, many Dutch people have a connection to my country but seriously I don't care! Pardon me, if that's rude, but I don't. It's lovely you have a connection with my country, but I would rather hear about you and your experience, not Larry and Harry who went to Australia back in 1950.
I am not sure if you will experience this coming from other countries, I am guessing you will. Maybe you don't mind at first, but after awhile it may change. My advice is to always nod and smile and pretend to be interested, it works best for me!
Here's another video on how to deal with the Dutch and their directness
Dutch directness- Question 4: Why are you here?
Usually, after I have heard about the strong connection with my country, this next question is asked. I kind of enjoy this question though, it humours me!
There is a look in their eyes, like how could I ever leave that amazing place, Australia and come here? This rainy, crowded and bad place. Australia is often seen as a godly place with weather that is never bad, and life is all rainbows and lollipops. Well it's not! THE WEATHER CAN BE TERRIBLE, it does get cold and life can be hard sometimes (yes, even with that amazing nature and long stretched sandy beaches).
On the other side of that question, why I am here, well yes, I fell madly in love with a Dutch man. So, I often answer with something like
"oh yes, I was young and in love"
"OH, but why don't' you move to Australia?" they say.
I just blame my husband and say he is a mummy's boy!
Why I am here? I ended up here, sometimes life does that, I think the grass is always going to be greener on the other side. Be happy where you are, and I do love my life here in The Netherlands!
Dutch directness- Question 5: When are you leaving?
Okay, okay! Slow down, I am just getting used to the Dutch weather, so I think I won't be leaving just yet!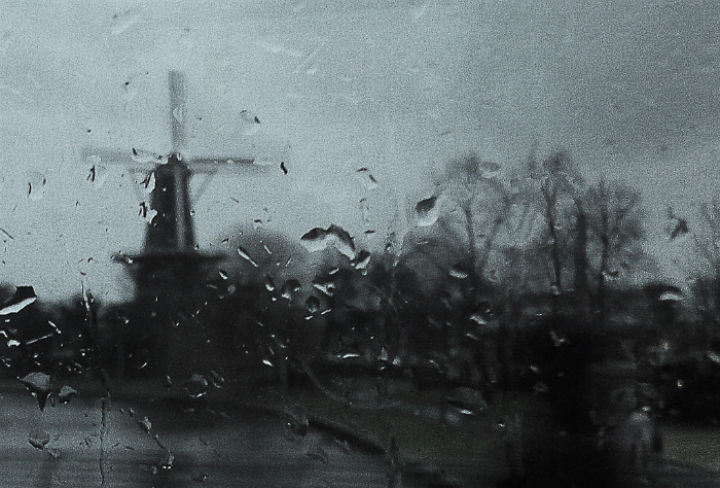 So, there they are, the top 5 most frequently asked questions the Dutch asked me. I hope this comes in handy for your life in The Netherlands. I am now 7 years living here and I can honestly say that I love Dutch directness. There is nothing more amazing than knowing exactly where you stand with someone instead of having to second guess. I have even mastered it, telling people things, I would have never done this before.
Good luck out there and go and embrace that Dutch directness like a fresh breeze on your face! Oh, and don't forget to share you experience with us in the comments!