Registering in the Netherlands
So maybe you're going to move to the Netherlands, or maybe you've just that second got here. Welcome! Feeling a bit lost and not sure what you're meant to do? Don't worry, DutchReview are here for that! Here's all you need to know about registering in the Netherlands. And I promise you that it's not that difficult, don't panic.
Even your beloved pet can come with you to experience Dutch living. (Expat doggie?)
Registering… what?
Once you arrive in the Netherlands (EU national or not), you MUST register at the town hall in the area in which you are moving to/living in. This is if you plan to work or study in the Netherlands and/or are staying for over 4 months. This means that you are legally registered to the country. You can register in two ways: 1. From abroad – so make an appointment to 'register abroad' and they basically prepare you for what you need to bring with you, or 2. As soon as you arrive and seal the deal with a property, then make an appointment and register as soon as possible.
Why is it important to register in advance?
In some instances it may be impossible to prepare yourself before – but most of the time you can. Some people don't realise that depending on where you are registering, you could be waiting weeks. I registered in Rotterdam (which understandably is very busy), and it took me 3 weeks to get an appointment. I was not prepared, and stupidly ended up living in the Netherlands for 3 weeks without a BSN. This meant that I couldn't buy simple things like an internet package, open a bank account or find a job. So it's really important that you sort things out beforehand (if possible)!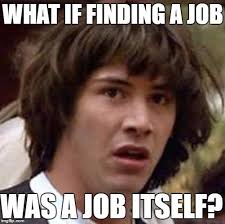 What's a BSN number?
This a Personal Public Service Number, which is used for administration within the Netherlands. This is used for benefits, healthcare, work etc, so it's very important!
How do I register?
It's simple! Just google 'registration ______ (insert area e.g. Rotterdam)' and it should come up with the municipality. On their website it will then tell you what number to dial. Once you call them, you should ask for an appointment to register at their municipality. They will then tell you when your appointment is. Now all that's left to do is gather your things and turn up!
What do I have to bring with me?
Valid ID – such an as identity card or passport (in date)
Your original birth certificate – this needs to be translated in either English or Dutch and legalised (apostille)
Any other legalised documents, if applicable – such as marriage or divorce certificate
Your letter of enrollment (if you're a student)
A tenancy agreement, showing that you are living at this address
What happens at the town hall?
You will be given a form to fill in, either prior to your arrival or on arrival. This is to be filled in and given with your other documents. Once you arrive at the town hall you will be seated until you're called up to the desk. Here they will check all of your details and make sure that everything is legitimate. Once everything is sorted, you will be provided with a BSN. This means you can now do all of those important tasks, like opening a bank account and finding a job! *Don't forget to keep them updated if your circumstances change too*
Are you a non-EU national, then you better read this – you've got a lot more legal stuff to sort out. 😉
Have any other pointers or tips when registering in the Netherlands? Let us know in the comments! And don't forget to join our DutchReview Facebook group for more!