"Which number are you singing? Number 39 with rice?" Gordon said, and I was paralysed with shame.
Or maybe that sentence should read this way.
"Which number are you singing? Number 39 with rice?" Gordon said in English, and I was paralysed with shame.
Or maybe this is better.
"Which number are you singing? Number 39 with rice?" Gordon said in English, and Xiao Wang did not respond anything, and I was paralysed with shame.
It wasn't just about what Gordon said, there were quite a few things that conspired to make that clip hurt so many of us and they cannot fit into a single sentence. For one thing, if Xiao Wang looked and sang exactly the same, but was Dutch, the chances are he would have had something to say back to Gordon. This is, after all, a culture where the gift of the gab is much appreciated and not much of that gift is really required to throw something back at Gordon. Plus, if Xiao Wang were Dutch, he would have known Gordon, he would have known that Gordon turns everything he touches into a banality.
But this was not a Dutch situation, and not a truly international situation either. This was an in-between situation – an expat in the Netherlands, a Dutch audience, a Dutch show with a mixed jury – it was, on many levels, a perfect example of what linguists call intercultural communication. While in both intranational and international communication the common ground is clear, in intercultural communication the common ground needs to be negotiated rather than assumed. And that is exactly the kind of interaction that, I have been observing for years, many Dutch people cannot really handle. This fear of a shaky common ground, I believe, is reflected in Dutch people's aversion to speaking Dutch to second language speakers, but also in the prevalent idea of integration, which is not really about assimilation, but rather about the ability of removing all the traces of your otherness when interacting with us.
But so it happened and the world got informed about it and the public discussion started. Both Dutch contributions in English I have read – DutchReview's Martijn Van Veen and FrontaalNaakt's Peter Breedveld  – framed this incident as additional evidence, on top of Zwarte Piet and many others, that the Netherlands is a profoundly racist country and tried to back up their claim by showing even more cases of what they would call Dutch discrimination. And then, while preparing this text, I was happy to read Frank Kool's text on the issue. To speak with Frank, "there's something odd and uncomfortable about the public response to Gordon's poor sense of humor and lack of tact" and the real question that remains unanswered is "what separates Gordon's racist insults from all the other ones".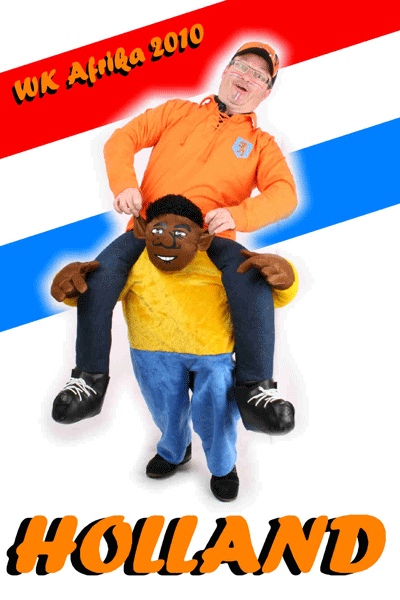 I hope I've shown that what distinguishes this racist insult, or rather what renders it so overwhelmingly racist to the international viewer, is the fact that this interaction took place outside of the safe Dutch common ground, where whatever Gordon says is banal. But there remains something "odd and uncomfortable" about the discourse that emerges in this country every time something Dutch catches the eye of the international community for looking like a blatant case of discrimination. It looks like a special case of a the general inability to handle the lack of a clear common ground, but that does not really explain the problem, it just classifies it within a broader observation.
So what seems to be killing the debate?
A little less classification, a little more action
I talked a lot about Zwarte Piet and I have come to one methodological conclusion: in order to talk productively about sensitive issues where there is no alignment on anything, we should try making verbs and not nouns/adjectives our keywords. The reason is that, when using a noun/adjective, there is a huge chance you will create a set of entities that this noun/adjective refers to (say, the set of racists or the set of civilised people) and soon enough you will have called someone something. But, more importantly, the way you talk will also influence the way you conceptualise: you will see more categories and less action. And conceptualisation is crucial here. After all, this whole offense is due to the fact that Gordon remained stuck with the fact that Xiao Wang is Chinese (or even a Chinese) rather than focusing on how he sang. Also in the Zwarte Piet discussion, I think that the against side made much more sense when people talked about how the Zwarte Piet tradition hurts their feelings than when they were insisting that the whole thing is racist. The fact that most people have started contributing to this discussion by calling things racist (or non-racist) seems to have made us forget that it is not them just standing there and being racist that hurts, it is their making people feel bad and do bad things that hurts.
If we take this perspective, what is clogging up the debate is the assumption that the world becomes a better place if we manage to make an exhaustive list of all racist things and individuals and tell them what they are. I think we then miss every chance to say anything about what is and can be done to subvert what we consider harmful.
In this vein, if we really need to talk about the Dutch, we should at least try to talk about what the Dutch do and fail to do, instead of what they are like. And now let's talk about the Dutch.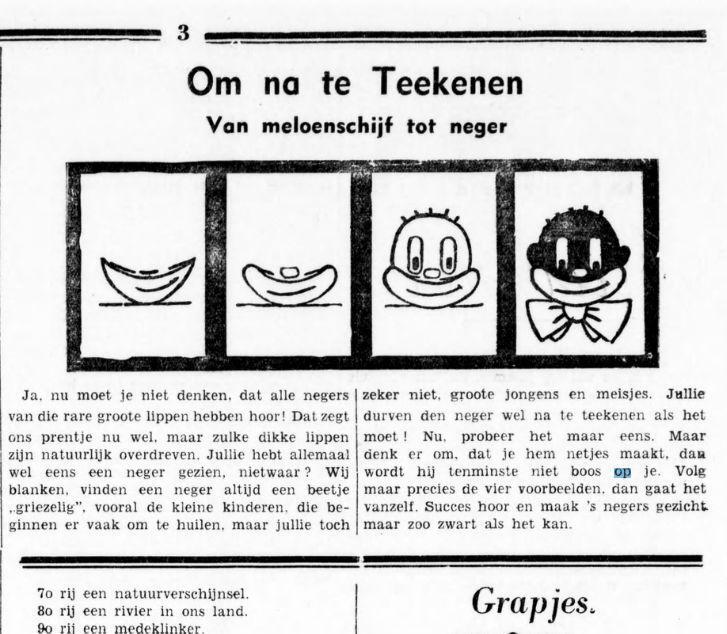 "Can't think, must judge. Lekker hoor." – The Dutch according to my Serbian friend
The most insightful theory about the Dutch I've ever heard comes from my Serbian friend (henceforth, MSF) who lived here for a while. His theory was entirely about a very special kind of lack of empathy that he observed in social interactions with the Dutch. MSF devised it to defend the Dutch from someone (wasn't me!) who was accusing the Dutch of a total lack of compassion. MSF was basically making the point that the Dutch will need relatively more time to start feeling/thinking with you than many non-Dutch people. I present his theory in a pseudo-scientific way below.
a) The Dutch, compared to people from other cultures, fail at empathising in real time. Empathising is not necessarily feeling bad for someone suffering, but also the "capacity to understand another person's point of view or the result of such understanding".
b) Real-time empathy requires thinking&feeling in social situations and the Dutch perform (relatively) poorly on thinking&feeling in social situations, since most of their working memory is consumed by judging.
c) Judging, in this case, is not about judging other people, but assigning values of those binary parameters Dutch people parse the reality with: deciding whether things are +leuk or -leuk, +lekker or -lekker, +gezellig or -gezellig etc. This is evidenced by the fact Dutch people keep pronouncing this very limited set of evaluative adjectives in every interaction, and it is even weird to perceive or think of something that is gezellig or lekker without pronouncing the word (attested by those armies of gezellig-sayers at birthday parties and lekker-sayers in the supermarket). A huge part of what is usually perceived as the Dutch directness is actually people reading the parameter setting from their judge-o-meter. This is why this "directness" is usually expressed by sentences of the type "This is not nice" , but never in emotional outbursts or really complicated personal opinions.
I think this theory (true or not) has interesting consequences for the intercultural debate. What looks to most people like a total lack of introspection/empathy is actually the fact that most Dutch people (especially on social media) were speaking from their judge-o-meters, which had just gone from +leuk to -leuk. And when that happens, no serious thinking can happen and the only two possible reactions are the denial of the other ("You are insane if you think there is something wrong with that.") and  self-denial ("We are racist.")
From this perspective, we actually still need to do the thinking and the serious discussion of what has been internationalised as the Dutch discrmination still has to start, which of course does not mean it will.
But then again, in order to have a serious discussion on what you are doing and whether you should change, you need to exist, and there we might have a problem.
"We would love to work on ourselves, but we unfortunately don't exist" – The Dutch according to our queen Máxima
The Dutch might not really exist. We have known this at least ever since our present queen told us so in 2007. "The Dutchman does not exist," she said and every time I see this speech I have one of those rare moments of pride for being Dutch. (It is a brilliant speech, do see it. You might also notice that she praises the report for using the term identifying rather than identity – a nominalised verb form rather than a noun – which "leaves room for negotiation and diversity.").
This declaration of non-existence was, of course, too good to be true and the government had to do a lot of explaining of what the then princess really meant. An inconclusive public debate followed, and ever since this debate, there has been a hope in some of us that we might still irrationally align on something, have that one thing that only we get, an identity, if you want.
And there you have it: part of what is clogging up the debate now might lie the fact that many Dutch people are sensing that what we have in common (and so also what we could align on) doesn't amount to much more than "getting" the stupid jokes of a clown. Which then makes that clown, whether his name be Gordon or Piet, so painfully ours that, when we see him bashed by someone who knows nothing about us, we just remain hurt and paralysed.
You know, just like almost everyone remained hurt and paralysed when Gordon made that joke.