I love lists. I have more lists than anyone.
And, let me tell you, I have the best lists. There's no problem with my lists, believe me.
So here's a list of ten things to do on the day of Trump's inauguration, and after. It includes photos, events in the Netherlands, sarcasm, and humour. And it's a list! A fantastic list! What more could you want?
1. Actually watch the inauguration
*Gasp*
Go into it with an open mind, whatever your opinion, and really LISTEN to what is said. Make an evening out of it! Invite people over, grab the popcorn, debate, get worked-up. And shed a collective tear about Hillary when 3 Doors Down perform 'Here without you'.
2. Tulpendag
Reintroduce beauty into your life with tulpendag ('tulip-day') on 21 January. This marks the start of the tulip season that runs till end-April (yaaay!). Join thousands of others on Dam square in Amsterdam tomorrow between 13:00 and 16:00. Pluck a tulip, bulb and all, from it's nurturing bed of soil. Plant tulip in new soil at home. Enjoy presence of tulip. Look up how to take care of your new tulip-friend by consulting the internet on tulip home-maintenance. [embedyt] http://www.youtube.com/watch?v=gPwzaNIayZM[/embedyt]
3. Do your democratic duty
Make sure you are informed about your own political processes and elections. Apparently there's an important one coming up in the Netherlands..?
4. Ethnographic research on Wikipedia
Escape into the black hole of Wikipedia by starting at a random article and clicking links to other articles. E.g. I once ended up on this talk-page about keys and locks. Expose yourself to previously unknown subcultures of people, who care deeply about stuff you don't even think about. (New weird pages are welcome in the comments but, um, let's keep it clean okay?)
5. Treat yo' self
For e.g. to a spray tan! Orange is the new black right now, so don't be stingy with the dosage. Orange is also the national colour of NL of course, which is useful (especially considering point-the-next).
6. Look forward to carnival
On February 26-28, a select few towns in NL celebrate Carnival.The Dutch know how to throw big parties. So, true to form, the whole place goes crazy – each city that celebrates it even changes its name for the occasion. Check now which cities participate (I've heard good things about Maastricht). Get a group together, plan a trip, and be merry!
7. Go to art exhibitions
Trekking around modern art museums and looking for subversive or protest art can be a great antidote to what's happening. Check out 'surrealism and beyond' at Boijmans van Beuningen in Rotterdam until 29 January (and take an infinite selfie into Yayoi Kusama's not-quite-right 'Infinity mirror room' while you're at it). Or, immerse yourself in the classical art of the Rijksmuseum, studying a world that no longer exists and was governed by white men, with limited opportunities for most others. Either way, educate yourself.
8. Recycle!
Plastics, tins, paper, glass. Do it for the planet, people.
9. Study history
Will Trump be most like Theodore Roosevelt, Andrew Jackson, or Warren Harding? How did Bismark's treaty systems work and what happened after his death? How did the Balkans and the Austro-Hungarian Empire look from around 1900 onwards?
10. Read books
It makes you smart.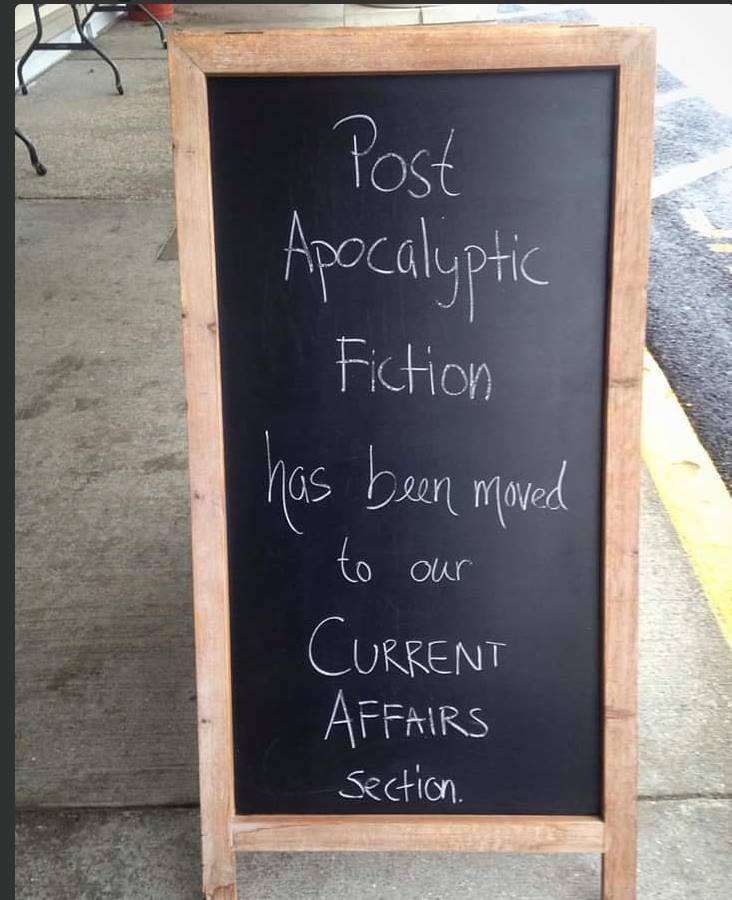 So there. My list of things to do on the day of, and following, Trump's inauguration. See tulips, plan carnival, educate yourself, and prepare for the apocalypse.
But, if all else fails, just find the cutest cat or dog in your area and give it a big hug.