DutchReview brings you the top 5 best Dutch movies of all time! Feeling a little bored on this grey and cloudy day, or are you simply looking for an excuse to procrastinate? Then allow DutchReview to introduce you to some of the best Dutch movies ever made!
5 – Turks Fruit
Directed by Paul Verhoeven – this movie is a prime example of definitive Dutch cinema. Starring Rutger Hauer and Monique van de Ven, this is an all but traditional love story between an artist and a young girl. Don't let all the boobs, bums and other unnecessary nudity typical for Dutch films scare you away from this one! Without wanting to give too much away about the ending, this movie will leave you feeling like you've been on an emotional rollercoaster and all the callousness that seems to surround the characters in the beginning is only a façade. Not for the squeamish though!
4 – De Tweeling
This is one of those movies where you better make sure you have tissues, ice cream and plenty of female company surrounding you before you start watching. The movie tells the heart-wrenching tale of two twin girls circa 1920, orphaned at the age of six and then split up, as no one was willing or financially able to take them both on. They grow up separately from each other, living vastly different lives and are reunited in old age.
3 – Karakter
This spellbinding film is often an overlooked gem in the world of Dutch cinema. Gripping, dark, and with fabulous cinematography and soundtrack this movie transports you into 1920's Holland where a young illegitimate boy struggles to grow up despite a cold and uncaring mother. He goes on to become a lawyer and finds out that his father is a very wealthy and powerful man. A rivalry of sorts, or rather a mutual longing for the total and utter annihilation of the other person is awakened. This movie actually won the Oscar for best foreign language film and deservedly so.
2 – Zwartboek
Another Paul Verhoeven film in this top 5 (and it isn't the last) is Zwartboek. A more modern film about WWII for those of you that might not be into the older variety of Dutch cinema. Starring Carice van Houten of Game of Thrones fame, this movie centres on a Jewish singer who tries to infiltrate the German SS by going undercover and starting a relationship with a German Officer. This movie was nominated for several awards and won the BAFTA for best non-English speaking film.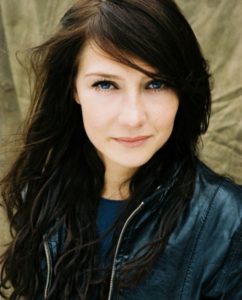 1 – Soldaat van Oranje
On number one, towering miles above the rest is the incomparable Soldaat van Oranje. There are a few things in this flat little country that really get our veins pumping full of patriotic passion, one of them is football and the other is Soldaat van Oranje. This of course falls nicely in line with the Dutch obsession with anything orange.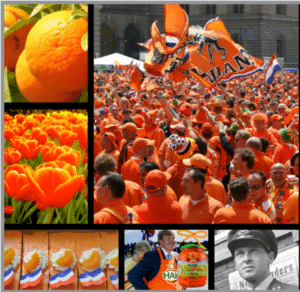 The movie, directed by the legendary Paul Verhoeven, is based on the true story of Erik Hazelhoff Roelfzema (played by Rutger Hauer and called Erik Lanshof in the movie), a genuine hero of the resistance during WWII in The Netherlands. He and his friend the loveable rogue Guus (played by Jeroen Krabbe) are followed throughout the war as they go from innocent young students to resistance heroes. A touching movie about friendship, war, loyalty and the eradication of innocence – this is a must see for anyone looking to understand the Dutch WWII story.
Bonus – Amsterdamned
This has to be the best-worst Dutch movie of all time. A film about a scuba-diving serial killer who emerges from Amsterdam's canals at night to murder any poor soul who he happens to encounter. A young and rebellious police officer with a cute daughter is called in to solve the murders. From dead prostitutes hanging from bridges to a ridiculous speedboat chase through Amsterdam's canals this movie is entertaining and cringe-worthy at the same time – perfection!