Here it is! The money article for students, all you need to know about student loans when studying in the Netherlands. Whether it's Vrije, UvA or the University of Groningen, you've made the grade and now you're wondering if study financing is an option. Being an educated member of society can be expensive.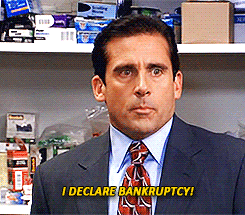 The Dutch word to learn here is "studiefinanciering". It is how it sounds. If you complete your degree in less than ten years (c'mon guys, ten years at university?) then your study financing is converted into a gift and you don't have to pay it back.
There are no limits on how much you can earn while receiving study financing so if you can handle part timing for some extra cash, go for it. Also, students in the Netherlands have 15 years to pay off their student loan. I'll hit you with that again for your own good, you have 15 years to pay your student loans. Study financing is not the same as student loans.
This isn't Denmark okay guys? It's not free if you're an EU national. Expat students from the EU, the EEA, Switzerland, and Surinam should expect to pay anything upwards of €2,006 per year. Unfortunately, students of all other nationalities generally have to pay higher fees.
It's not all bad (it's still mostly bad), student loans in the Netherlands are relatively modest compared to other countries. In addition to this, the quality of education is pretty great.
Is it expensive to study in the Netherlands?
The student-loan company (which also administers the integration exam), is DUO. They determine the loans and who is eligible to receive financing for their studies. First of all, you need to be younger than 30 and undertaking a Bachelor's degree (or higher) of a duration longer than one year. To calculate the study-financing you're eligible for through DUO see the calculator on their website and enter your intended course.
The student housing crisis in the Netherlands
The University of Groningen is a prime example of this, offering priced tents for students. even now the solutions are slow at best. Recently it was reported that 10,500 houses would be built on government-owned land to house students who have become the victims of an aggressive market. The student housing crisis was real last year and it remains a very real obstacle (like a steel curtain) for both local and international students.
Tuition fees lowered for new students in 2019 in the Netherlands

Amazingly the price of university tuition has been halved by the Dutch government for first-year students in 2019. To receive this you must be taking a Bachelor or Associate degree course to merit the discount. To be eligible for the huge discount you must be a citizen from within the European Union. This includes Norway, Switzerland, Iceland, Liechtenstein, and Suriname. So if you're not a part of the EU you won't be getting a discount on anything. 
To be able to apply for the tuition loan, you must be an EU/EEA or Swiss national. For the student loan, you must be a resident of the EU/EEA or Switzerland and been living in the Netherlands for the last 5 years. Click here to download an application form for a loan to cover your tuition costs.
Student travel discounts in the Netherlands
It's highly advisable that you apply in time, preferably 3 months in advance. If you're planning on moving to the Netherlands for a university, apply for study financing in advance. It could help financially with your living situation as well as your travel costs.
If you end up getting your studies financed your public transport costs are covered up to €95.51, up from 91 last year. You can claim your student public transport allowance if you do a full-time course at MBO, HBO or university level course. Request to have your travel discounted here.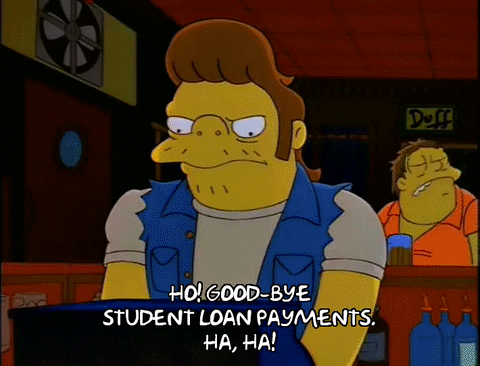 Can I apply for study financing as an expat in the Netherlands?
Non-Dutch can also apply for student finance (if you meet their incredibly narrow criteria), and it's a good thing too with so many international students in the Netherlands. Missed the application window? You can still apply for student finance by submitting a "late application" and if successful the study finances will be paid out for the months you have missed.
You can apply as an expat if you meet the following requirements.
you are younger than 30 years old when you start your course
you are enrolled in full time or dual-course studies
your course lasts at least one year
You have the Dutch nationality or a valid residence permit
That residence permit? Yeah, they can take that away if you're a dummie. Keep your grades above average! If you thought the criteria to get financial help was stringent, prepare to fight off homelessness, courtesy of the Dutch government. Your school is required by law to report your sub-par grades to the IND (who will then revoke your residency permit), leaving you out on your ass.
There are plenty of world-renowned Dutch universities that teach in English. To really get a Dutch education, it's not totally insane to learn some Dutch.
Like this video? Find more videos to help you learn Dutch at Bart De Pau's Youtube Channel or at learndutch.org. 
Will I be able to study in the Netherlands after Brexit?
If you're a British citizen in the Netherlands then your studies may be affected. Thanks to that spilled can of beans ignominiously known as "Brexit", the cost of studying in the Netherlands may change. It all depends on the negotiations post-Brexit, the costs will not change at all until after December 31st, 2020 (assuming it won't be a no-deal Brexit, that is).
What financial information do Dutch universities require?
Your BSN ("burgerservicenummer") is required by all universities in the Netherlands. In addition to this, which you receive upon registering at your nearest municipality, you will need proof of funds. If you're a foreign national coming to study in the Netherlands you will need a bank statement as "proof of funds". The amount you're required to have can stretch up to 5,000 euros (Erasmus).
What scholarships are available in the Netherlands?
There are an array of scholarships that, if you're successful can alleviate some of the financial stressors. The scholarships on offer to new students can depend on a variety of factors, including nationality and if the teachings are invaluable. For example, a scholarship for a research degree in agriculture accepts applicants from many different countries because circular agriculture is a practice that the university would like to see develop and grow.
Be sure to apply before the deadline because each scholarship will have its own deadline. For a full list of scholarships for international students can be found here. Dutchreview also has an article about Dutch scholarships and who can apply for them.
Once you're studying (and financially secure) read up on how to maintain and keep your cool in the belly of the beast, the Dutch education system!
Do you have a student loan in the Netherlands? Or do you have any tips for newbies studying in the Netherlands? Drop it in the comments!