Why you should learn English in the Netherlands
Have you recently arrived in the Netherlands and have noticed how skilled the Dutch are in the English language? Do you wish to get to that level of English speaking and beyond? Well, we at DutchReview are on board with that idea; always trying to improve on our English writing skills ourselves. Being confident in English is a great skill to have and this is why you should learn English in the Netherlands.
The Netherlands is actually one of the best non-native English speaking countries in the world and you can tell. But, maybe you are Dutch and you want to avoid those Dunglish moments, or maybe you are an international living in the Netherlands and looking to improve your English. I mean, you are reading DutchReview right now in English too.
So, why is improving your English beneficial and why learn and improve your English skills when you are here in the Netherlands?
We have spoken to the BSN Language Centre to explain why improving your English skills will benefit you in your personal life, further your career or improve your chances of succeeding in an international study taught in English. The BSN Language Centre is part of the British School in the Netherlands and is a well-known language centre when it comes to studying the English language in the Netherlands.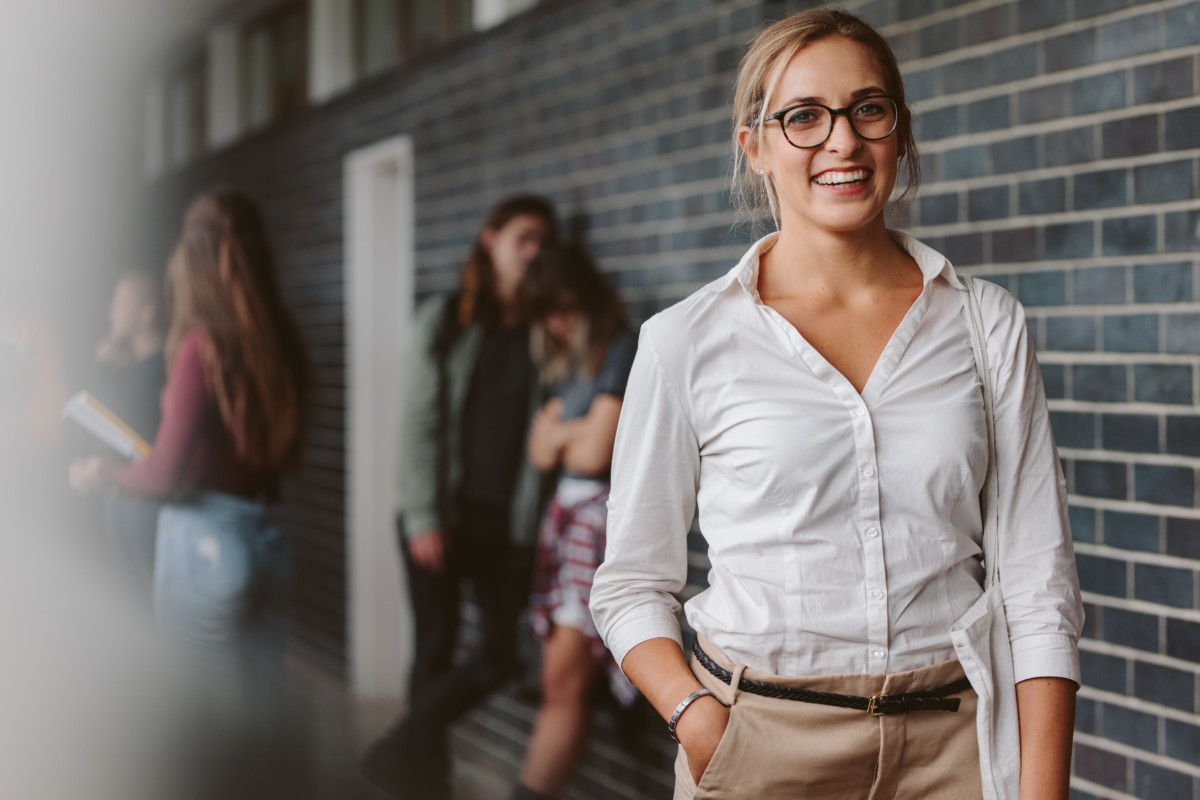 Let's start with a very simple but important fact of life and why you should improve your English: it is omnipresent.
1. English is widely used in the Netherlands and the world
English is widely spoken around the world and especially so in the Netherlands. After Dutch, English is the most spoken language in the Netherlands, with many people having English as their second language. There are many jobs in the Netherlands where high proficiency in the English language is compulsory or strongly encouraged, as it is essential for international companies. English is so widely used here, that agencies actually seek out English speaking employees. So when it comes to your career, in the Netherlands or elsewhere, being fluent in English is definitely a plus and a lifelong asset for your CV.
When travelling to multiple countries, attending conferences and conversing with people from different parts of the world, learning or improving your English skills will also help you in many different situations.
If it is just a matter of confidence, even having a few conversational lessons will already help to give you that confidence boost you need.
2. Mastering English will help you advance in your career and open doors to working abroad or for an international company
The English language is used almost everywhere in the world – it is actually one of the main business languages. As a result, being skilled in English will really improve your career prospects.
The BSN Language Centre understands that you may need to improve your English in order to expand your career prospects. They offer 'Business English' courses which will help you advance your English skills in the workplace. It will help you when it comes to meeting international clients or even communicating with your own (international) colleagues. You may even be in a role where you are regularly on the phone or emailing people in English. The BSN Language Centre has over 30 years of experience in English training for businesses – so they really understand your learning needs.
Or maybe you are a teacher of English, or wish to become an English teacher and start a new career! The BSN Language Centre also offers teacher-development programmes by Cambridge English and they are a Cambridge English certified teaching centre. This includes CELTA (Certificate in English Language Teaching to Speakers of Other Languages). It is one of only three accredited CELTA centres in the Netherlands. This is just one reason why you should learn English in the Netherlands.
Now if you are thinking 'that is all fine but probably a bit too expensive for me personally DutchReview'. Well, we have good news for you then, more often than you may think your employer may reimburse the costs for the course as it benefits your work.
3. Improving your English can help you with your studies here or abroad (you can study courses taught in English)
Are you thinking of studying here in the Netherlands or looking to go elsewhere? Many universities located all over the world offer courses taught in English. If you are looking to study somewhere else and you do not know the language of that country yet, having the skills to be able to understand a higher level of spoken and written English means that you will have more options when it comes to places to study.
The Netherlands has a huge range of courses taught in English, so much so, that there have actually been calls to cut back on them (not by us though, and it doesn't look this will happen soon). With more international students coming to the Netherlands, it is actually to be expected that there will be even more courses taught in English at Dutch universities.
The BSN Language Centre will help you get your English up to the level you will need to pursue these studies. IELTS is the certification that universities will ask for. Not only will this increase your chances of success, but it will also make studying in English more fun – you can just focus more on the content and less on struggling with the language.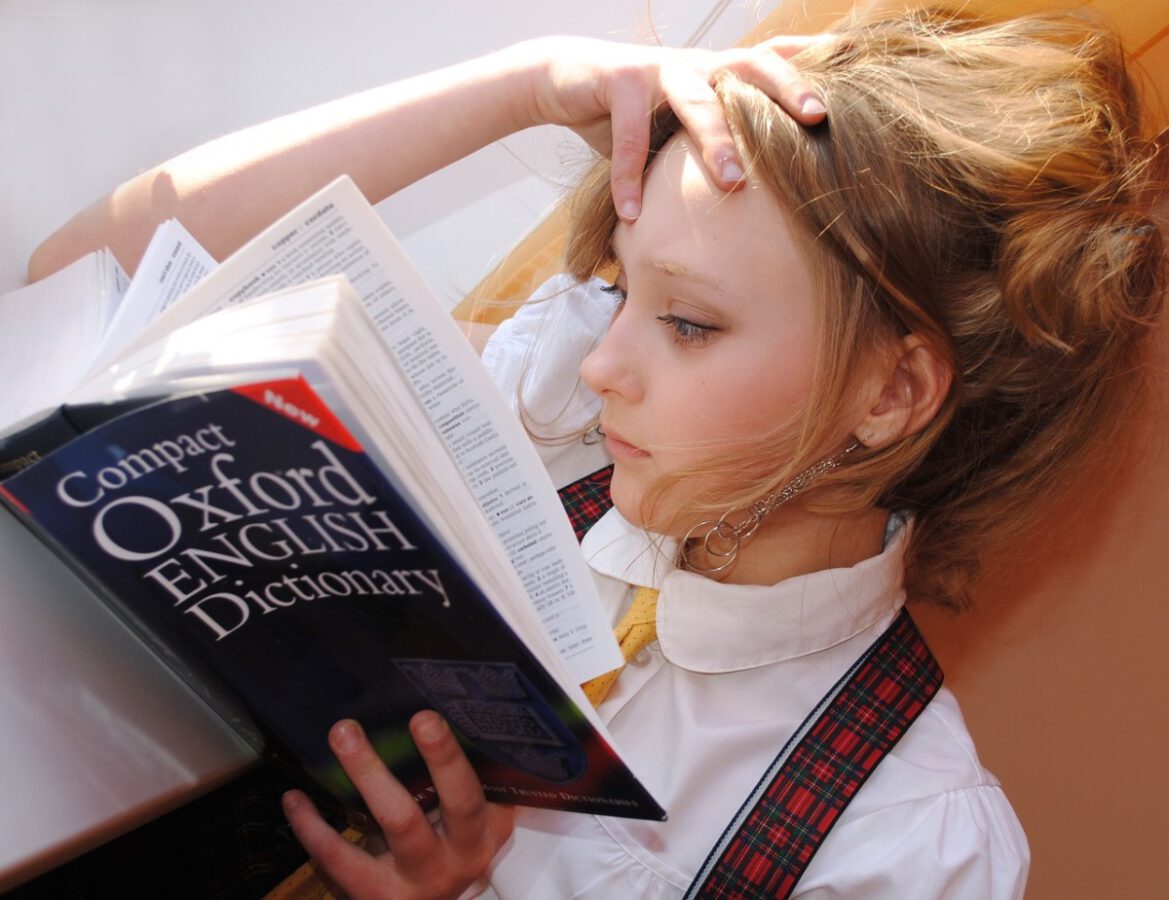 Next up; why improving your English is also a good idea for many Dutch people:
4. It will help turn your Dunglish into English
Lots of Dutch people still speak 'Dunglish'. If you don't know what Dunglish is, it is a term used to describe native Dutch speakers who make common mistakes when speaking in English (the Dutch have a beautiful word for it; steenkolenengels).
The classic upstairs and downstairs mistakes: "look upstairs" rather than "look up" and direct translations that really do not mean the same thing in English. Check out some Dunglish for yourselves from the master:
Yes, that is another cook 😀
Advancing in English will help to prevent your Dunglish propping up as often (or not at all!). The experienced English teachers of the BSN Language Centre know the common mistakes made by Dutch and other language speakers. When learning a second, third or even fourth language, you can fall into bad habits with pronunciation and/or sentence structure and just a little help from a qualified teacher will ensure that those habits will be broken.
5. English language courses in the Netherlands: They are excellent
As we have said multiple times in this article – the Dutch, in general, are good English speakers. Why? A willingness to learn and access to great study resources and teachers definitely helps. If you are living in the Netherlands, then why learn it anywhere else? Quality English lessons are accessible in many places and the Dutch are even acknowledged as the number one, non-native, English speakers in the world.
One of the great places to learn English is the BSN Language Centre. They offer a variety of courses, from beginner to advanced level, all with experienced English teachers. You can start learning at any time because once you have had a level test; you can join a class within a week. They offer tailored programmes to businesses and have morning, lunchtime or evening classes.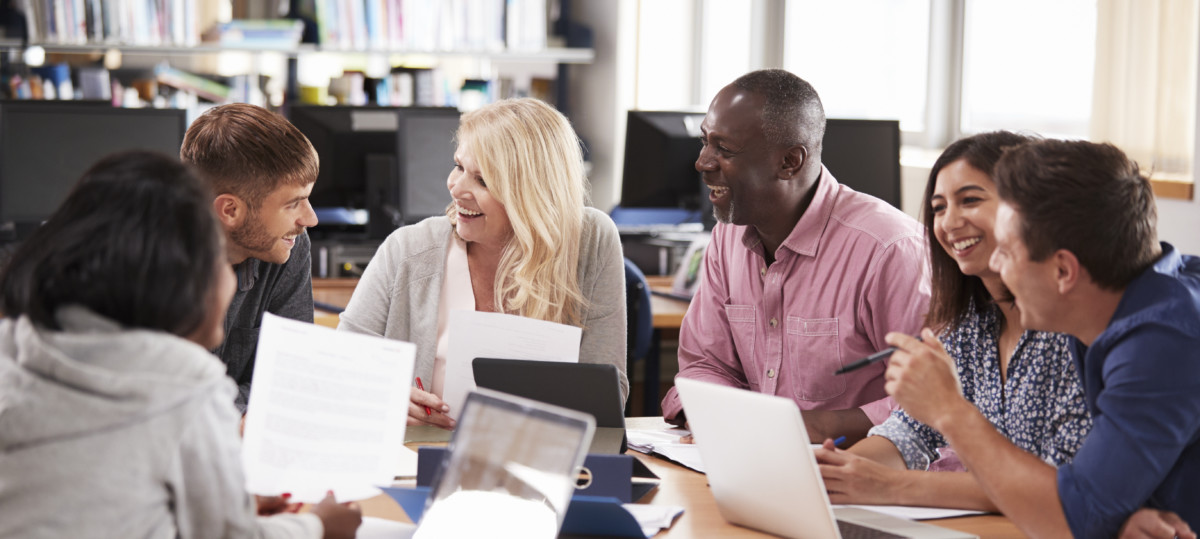 The BSN Language Centre:
Learning and improving your English is extremely beneficial, so if you are considering taking the plunge, then there are many places to do so in the Netherlands. If you are wondering what level you are at in English or Dutch, then the BSN Language Centre has an 'Open Registration Mondays', where they will test your level for free.
You will then be advised on your next learning steps. The BSN Language Centre is located in the centre of Den Haag next to Het Plein – so it is easy to get to by public transportation. 
The BSN Learning Centre 
Lange Houtstraat 26, 2511 CW Den Haag
Phone: 070 315 4080
www.bsnlanguagecentre.nl
Summer is coming! Places are filling up fast for our Summer Intensives English courses from July 8 – 12 and July 15-19 . Take one week or two. Would you like to brush up your English skills? Then register your interest today!#LearnEnglish #BSNLanguage Centre pic.twitter.com/VfVTbvcSP7

— BSN Language Centre (@BSNLangCentre) 29 maart 2019
Are you currently improving or learning English in the Netherlands? Can you think of any other reasons why you should learn English in the Netherlands? Let us know in the comments!