Three children under the age of four have become infected with measles at a nursery in The Hague. This brings the total number of measles cases reported this year to 12, reports NOS. The yearly average in the Netherlands is 10-20 cases. A fourth child may also be infected.
According to GGD Haaglanden, the public health department of the city suspects that one of the children was infected with the measles virus while on holiday, and eventually infected the other children. Currently, they are also looking to see if vaccinations should be performed for people who have been in contact with the children while they were contagious.
Measles Vaccination in the Netherlands
Because of this measles outbreak, D66 wants to make it so that nurseries and day care centres are allowed to not admit children who are not vaccinated. MP Rens Ramaekers is holding the declining rate of vaccinations administered responsible for this outbreak in The Hague. He wants this to be put into action as soon as possible. According to Het Parool, he says that vaccination rates of children have fallen to 92%, where 95% is needed to avoid an outbreak to happen. However, according to the Netherlands National Institute for Public Health and the Environment (RIVM), you cannot make this connection based on these figures.
Vaccination in the Netherlands largely falls under the National Immunisation Program (RVP), where all children can be vaccinated free of charge. Parents can get their children vaccinated for measles, mumps and rubella at 14 months old. We know that some of the children to be infected are too young to receive this vaccination, and it is unclear why the other children were not despite being the appropriate age.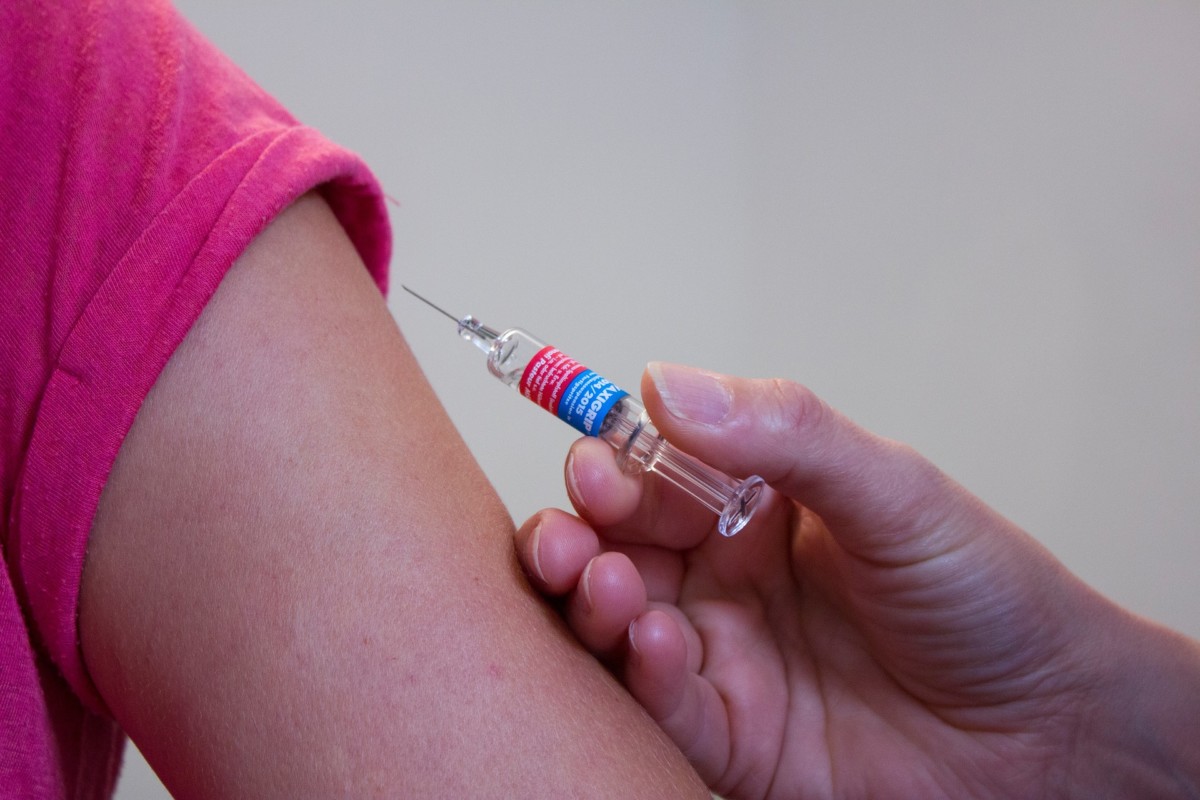 The GGD Haaglanden has not revealed which nursery it is, but they are looking to administer vaccinations to avoid an outbreak. The last measles epidemic in the Netherlands happened in 2013, where nearly 2600 people were diagnosed. Mostly families with young children were infected, and the epidemic was concentrated in the Dutch Bible belt. The young children were not vaccinated for religious reasons.
Why not vaccinate?
Although the RIVM does say that the declining rate of vaccinations administered cannot be linked with this outbreak yet, we should still discuss why this decrease is happening. The discussion and debate that surrounds vaccination are far more nuanced than just it boiling down to the science. It is also largely about an individual choice vs. benefit for society.
But if you still want to look at the science behind it, John Oliver does it far better than I ever could.
There are also intersections of religious values, as we saw in the measles outbreak of 2013. In a 2017 study, it was found that 94% of the reported cases in 2013 were unvaccinated. 84% of them cited religious reasons. These cases were confined mostly to orthodox Protestants. However, according to a survey of Dutch parents in 2005, higher education and a lack of religion could be risk factors (amongst others) for not allowing for administering of vaccination to children. This might have changed over the years.
Paul Blokhuis, the state secretary, has been working with the Vaccination Alliance to tackle the misinformation that might be entering social debates around anti-vaccination. They work with young health workers, general practitioners, doctors' assistants, pharmacists, scientists, and policymakers so that they can learn from each other about the benefits and importance of vaccination. A team is being put together so that the wrong information about vaccination is addressed and corrected.
So, what side of the debate are you on? When it comes to diseases that spread like measles, is it not worthwhile to consider getting yourself and your loved ones vaccinated? Or do you have other reasons to not do so or do you strongly consider it a matter of individual choice? Let us know in the comments!
If you're showing symptoms or are just feeling under the weather, and need to go to the hospital, you should get on it soon! Check out what kind of health insurance you have, or get one if you don't. 
Feat Image: Angelo Esslinger from Pixabay