Searching for a room in the Netherlands
As if searching for a room in the Netherlands wasn't hard enough, you then have to battle with avoiding a**holes who want to scam people for their hard-earned cash. I'm sad to say that of course, these people do exist and we need to be wary of this at all times when searching for a room in the Netherlands.
All of us at DutchReview have mentioned this before when writing a guide to searching for a room in the Netherlands in the past. Especially with my experience of nearly being scammed (see the end of the article), you have to know what to look out for. The safest bet is to stick to actual official agencies, rather than places they are advertising for tenants in the Netherlands on random sites. If you do decide to do it this way, watch out for these signs:
That they are "out of the country", so cannot meet, but you must still pay them either a fee or deposit upfront
If they tell you they can't register to the address you want to rent
They want you to pay all of your deposit in cash
They won't show you the property you are willing to rent in person (they'll only show pictures)
Generally making excuses for things, being indecisive about the contract and not being willing to meet
Now I will go into them in detail.
The 'not getting scammed for a room search' struggle is real. (so is the having a foreign name while trying to find a room in the Netherlands struggle btw)
1. If the landlord can't meet you, they probably aren't real
No, seriously. Of course, some landlords do rent away from home (I never met my landlord beforehand, as he lived in Ireland and he's legitimate), but if they can't provide any sort of meeting AT ALL, then it's fishy. In my experience I went through my landlord's agency, they showed me around the apartment, they had the keys, they had an ID, they had proof. If this landlord is providing nothing for you to see beforehand and offers empty promises, then avoid them like the plague. You will be kissing goodbye to your hard-earned cash before you can say "when do I move in?"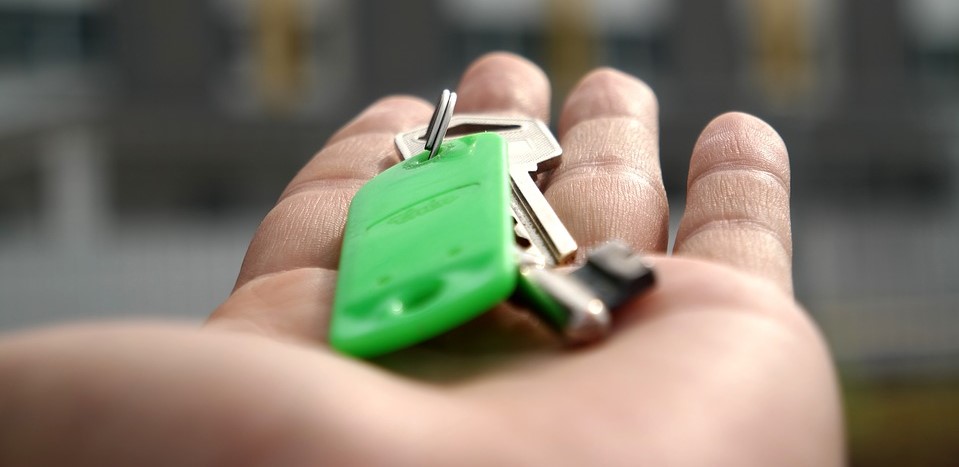 2. Do not sign your contract until you've read it and you've seen the property
I'm sorry, but pictures just won't cut it in this situation. You need to see the property in the flesh and not just the outside, but the inside too. Like I said earlier, make sure they have the keys and will show you around. This really is the only way to almost be certain that this property is yours and legitimate. Only once you've done that, you should sign the contract, NEVER before!
3. Never secure the house with a deposit (that isn't even legitimate in itself!)
I've come across this a fair few times and this is not what a deposit is meant for. A deposit is so then the landlord has a safety net in case you trash the house and leave. Of course, we all know of horrible landlords who will take your deposit for one tiny stain, but that's an entirely different rant altogether. They are more likely to scam you if you pay this 'secure fee', or they will claim that the deposit never arrived in their bank account. When paying for an actual deposit it should never amount to more than 1 months rent and if they ask for it in cash, decline and make sure it's transferred from bank to bank (not sites like money transfer or PayPal – please remember this).
4. Things seeming too good to be true? RED FLAG
It may seem like common sense, but honestly, we are all guilty of being a bit naive at times. In short: if things look far too perfect, then it's probably a con. For instance an incredible 3 bedroom modern flat in the heart of Amsterdam for 1.000 euros? Nah. Even subtle things you need to look out for – remember, the scammers are trying to draw you in and convince you, they aren't stupid!
My experience when searching for a room in the Netherlands
I personally nearly got caught out on a site called Kamernet. Kamernet is a site where you can advertise that you're looking for an apartment/room and then the owners can get in touch with you. I'm not wanting to drag their name through the mud because they did resolve my query about a fraudulent landlord, but just be wary that some fraudulent rentals can slip through the net, even on a good site.
I had placed an advert saying I wanted an apartment in Rotterdam, and then randomly one evening I had an email from someone saying that he had an apartment for rent which was a decent price. He apparently didn't live in the Netherlands, and couldn't sort the contract at first, so he suggested that we can rent it for the first two months on Airbnb until he was back. I had read online about a similar scam, so when I was in the area, I rang the doorbell of the flat. There was a woman living there, who told me that it was not up for rent and that she had loads of people asking about it. So we nearly lost out on 2-months rent and nothing to show for it. I reported the landlord and they removed it from the site as soon as possible. So be careful folks!
Found somewhere? It's a miracle! Don't forget to enjoy your new home…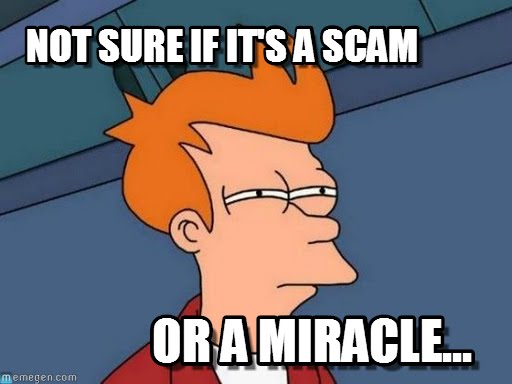 What tips or experiences of searching for a room in the Netherlands do you have? Let us know in the comments!