The Netherlands is a great place to get posted as an expat, especially if you live in glorious Amsterdam or Den Haag. But what about if you're exiled to a sleepy little Dutch village – right in the middle of nowhere?
Most people reading this won't have a clue what it's like since few foreigners will find themselves jettisoned to rural North Holland, but then they probably didn't marry a commercial pepper grower…
I thought moving to the Netherlands as a Brit was going to be fairly straightforward. As the crow flies we were only travelling about 233 miles from our home on the outskirts of London – Andijk was actually much closer than Newcastle; and besides, I'd lived abroad at various times in my life and I wasn't at all sad to be leaving behind a recession-hit Groot-Brittannië.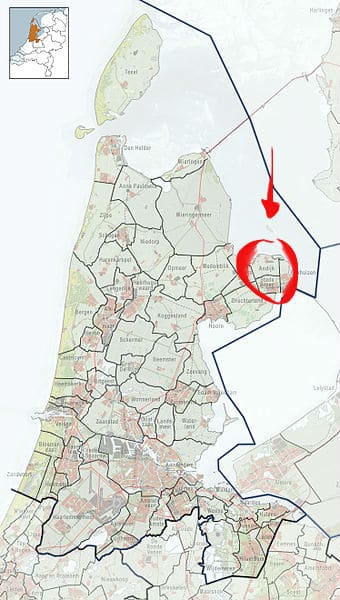 My husband and I had been to the Netherlands numerous times before, and we had lots of Dutch friends and acquaintances. And as everyone knows, the majority of Dutch people speak fantastic English.
Hell, as far as we were concerned there wasn't much we didn't know or like about this quirky and innovative little country just across the water, and its refreshingly blunt and incredibly tall race of people.
Seriously, how hard could it really be?
But going from being a working mum of four with a part-time nanny and living in a London suburb, to becoming a reluctant and full-time housewife in a quiet, rural and foreign outpost, was like walking naked, shackled, and blindfolded into a twilight zone, and the culture shock began immediately.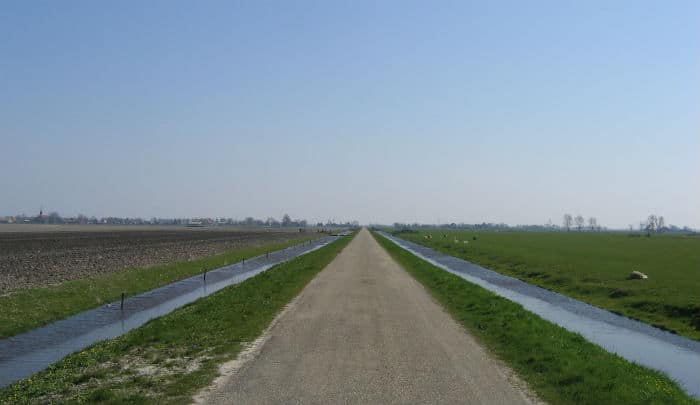 Daily Dutch Life
What no one knows about living in the Netherlands (unless you've lived there) is that daily Dutch life, especially out in the provinces, is riddled with traditions and rigid social customs that you haven't a hope in hell of navigating successfully, unless somebody guides you; and at the beginning we didn't know a single soul.
Arriving in early December 2008, we took it for granted that signs of the festive season would be everywhere; and yet it was nowhere to be found. It seemed that Father Christmas didn't exist in this part of the world, and in his place was a peculiar usurper by the name of Sinterklaas (a tall, slim, and bearded half Pope half Santa hybrid) and his mischievous band of politically incorrect gollywogs.
It was all a bit befuddling to say the least…
And what was it about Dutch birthday parties? Why did everyone sit in a circle and congratulate each other? How was I ever going to learn how to say 'GEF-EL-IC-IT-EERD' in one go, without spluttering and breaking into a cold sweat?
Then there was Kermis; how come respectable and usually self-contained pillars of Westfries society ditched all restraint and austerity to get completely and utterly wasted – for no particular reason – one weekend a year? The mind just boggled with unanswered questions and cultural confusion.
In my new imposed status as a homemaker I also had to learn the ropes about being a school mum in another country. Now, doing the school drop-off was like running the gauntlet as I tried to avoid inevitable questions from well meaning but forthright huisvrouws about when was I going to learn Dutch (er, when everyone stops practicing their English with me…), and why did I put my children in overblijf everyday when I didn't have a job to go to?
Trying to explain to my contented peers who loved nothing better than cycling to and from school numerous times a day to take their children home for hagelschlag sandwiches – that I wanted a break from my offspring for a few uninterrupted  hours – was like confessing a deep and shameful preference for Germans.

Sorry Germans, it's officially part of the cultural discourse
It was months before I learned that it was perfectly acceptable to speak your mind in Holland and stand by your principles and that if you didn't, then more fool you because everyone else did! Far from being viewed as rude, it was expected.
Once I got my head around all this, life became easier and I went on to make some wonderful friends, and life ticked along pleasantly.
As one expat friend said to me recently, "I think you underestimated the challenges of moving cross-culturally with 4 young children to a rural area with few other expats," and she was certainly right about that. We were the only expats for 40 miles in any direction.
The Emotionally Resilient Expat
So when I read a copy of The Emotionally Resilient Expat by Linda A. Janssen recently (an American who spent four years living in Den Haag), the book was akin to an epiphany, albeit nearly five years too late for me.
What I'd thought at the time was a failing on my part to get to grips with my new life in the Netherlands, was according to Janssen, a totally normal and understandable reaction for anyone whose life had altered so dramatically, and so quickly.
That Andijk was only a stone's throw from Blighty mattered not a jot when every simple task I took for granted in the UK, suddenly had to be navigated through a language barrier and a cultural minefield.
After reading Linda Janssen's book, I realised that what I'd gradually developed in those first few months was bucket loads of emotional resilience; an essential tool for any expat dealing with the challenges of living abroad.
We now live in British Columbia; but those 952 days in the Netherlands shaped us in a profound way that lives on. Not only do we have an almost magnetic, beloved, and amusing ability to meet Dutch people and find friends with Lowland heritage (even in Canada): but nowadays our unequivocal family motto when dealing with any kind of adversity is to Keep Calm, Carry On, and 'just be Dutch about it.'