Studying at a Hogeschool?
After reading an article about the newest ranking of the top Dutch universities for 2014, I kinda regretted not following my tertiary level of education in such reputable institutions, which would most probably boost up my employability and rigorous self-esteem within the jungle-like work environment.
Indeed, Dutch higher education can be a double-edged sword, especially for those who have no clue of how the Dutchies have secretly differentiated the vicious system. Therefore, in order to leave NO expat in further delusion and obscurity, I'll first give you a short summary of the nature of the clash of the Dutch higher educational titans.
Universiteit vs. Hogescholen
The universiteit (or research universities) have been for a long time declaring vengeful war at the hogescholen (universities of applied sciences) which have shamelessly been plundering them with great numbers of student-teacher ratio.
Research universities, without a doubt, provide the best basis for studying sciences, such as physics, biology, psychology, philosophy, law and economics. In short, if you want really badly to spend your memorable college years in school libraries with your nose, stuck in books, DO go to a research university. You surely won't have overly exciting stories to tell your grandchildren, but the value for money is all it matters, right?
https://www.youtube.com/watch?v=vrEHz8LYNw0
Some classic research university students for the Dutchies
On the other hand, the hogescholen put their students in a rather organic environment to push them towards definitive application of the already acquired skills in their professional field. In my opinion, hogescholen provide the best basis for following studies, such as business management, media, journalism, music and other artistic outlets. All in all, you will be challenged to find and develop your creative self without wanting to broach your eyeballs for spending hours and hours stuck in the school library.
Still kinda shady? Check out this article for a more straight-to-the point and unbiased description of Dutch higher educational institutions.
Now, after the extensive, tedious and nonsense intro I made you pass through, we can continue with my
Top 5 reasons why studying at a Hogeschool is the awesomest thing your reckless-self craves for.
#1. Putting the theory in practice
Yes, extracting the theory from your books and putting it into real life is, by far, the greatest advantage the hogescholen hold over the research universities. Undoubtedly, as I've also heard from the mouths of research university graduates, practice is what makes us, hogescholen reps, worthy and competitive within the job market.
Practice, indeed, is the driving force that when you go to your very first internship and your boss asks you to make him a market segmentation of the automotive industry in Uganda and you absolutely rock it without even breaking a sweat, cause you've already done it hundreds and hundreds of times in school. Point made.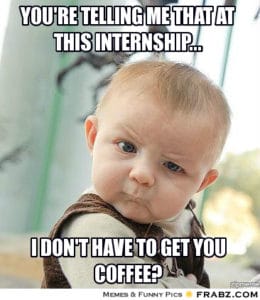 #2. Social life!
School social event – why not? Beer pong party – let's go to the Albert Heijn to grab some crates! Costume party – we should go shopping for some killer outfits!
Indeed, active social life is what makes hogeschool students extremely privileged. If you're organized enough, you can end up obtaining your propedeuse for your first year of studies, nailing an amazing internship position and still having some free time to chill out and enjoy nice drinking and partying boosts.
Disclaimer: The nature of reason #2. was inspired by a text I recently received from a very dear research university friend of mine, saying: "Oh Simona, I've been stuck in the library since the early morning while my housemates are probably still in bed, cuddling with their significant others. I hope it's worth it!".
#3. Hilarious teachers
Alright, I finally ended up making a list of all the bizarre adages and truisms my lecturers and tutors come up with. Believe me, I've heard it all –from teachers, saying that their primary function is to teach their students that life sucks, to teachers telling us to just stare at their egg-themed tie in case we get bored.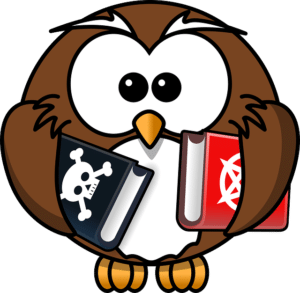 Hogescholen are just the right higher educational institutions to foster inspiring and motivating individuals, who are eager to pass on their craziness and organic way of thinking. For instance, after crossing the threshold of my hogeschool, you'll encounter various personas, such as statisticians running in clogs, former dead metal drummers and professors, channeling The King before and during their lectures. This is what I call an organic atmosphere!
#4. No midterms
Unlike the research universities, which overload their students with conspicuously indigestible amounts of theory and then break it down into midterms and finals, the hogescholen policy stresses primary on the final exams. This peculiar and highly attractive feature is also a double-edged sword, pushing the reckless and extremely lazy students towards a vigorously seductive oblivion, which sometimes is not particularly helpful when it comes to passing final exams.
#5. Vacations!
Besides the common Christmas-Easter-summer-etc. break, hogeschool students are privileged enough to have some extra holidays during and after each semester. More particularly, these are:
Pre-Exams Study Week, in which students

are supposed to

study for finals and finish up their reports and projects.
Post-Exams Week Off, generously granted by the higher educational institution so students can relax and embrace the next semester, fully loaded with impetuous energy boost.