Thinking about studying in the Netherlands? Brilliant idea! Here is the ultimate, definitive and absolute guide to studying in the Netherlands, filled with everything from student culture to where our universities sit in the world rankings (spoiler: pretty dang high).
When I decided to study in the Netherlands three years ago, I wasn't sure what to expect. Had I chosen the right university for what I wanted to study? What would my new city be like? What are Dutch people like? Would there be any food without cheese? Now, having finished my BA, I'm here to tell you everything you need to know about studying in the Netherlands.
Cities and universities in the Netherlands
Being a student is not just about what you study — it's also about where you study it. Both the university and the city where you choose to spend your time in the Netherlands will shape your experience. So read on to make sure you're making an informed choice!
Universities in the Netherlands
In the Netherlands, most universities offer a wide range of degrees, from science to business to humanities. However, most are also known especially well for one particular field. Leiden is known for social sciences and law, Delft for science and technology, Wageningen for environmental research, and so on. Be sure to research this before you select your university — while the feel of the city is important, so is the field your university specialises in. In our article on the ten best student cities in the Netherlands, we break down what the university in each city is good at, as well.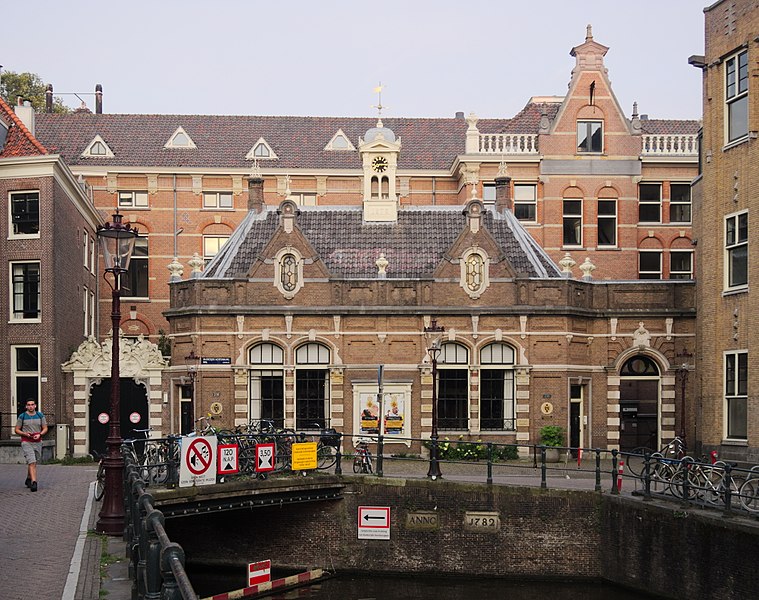 The best student cities in the Netherlands
We already have an article on the ten most popular student cities in the Netherlands, but the most important thing to remember is that your options are absolutely not limited to Amsterdam. Delft, The Hague, Rotterdam, Eindhoven, Maastricht, Utrecht and Groningen are all amazing options, to name just a few. No matter whether you'd rather live in a small, cosy city like Delft or Leiden, or a bustling, international place like Amsterdam or Rotterdam, there's an option for everyone in the Netherlands. And if you want to learn more about individual cities, we have city guides to Amsterdam, Rotterdam, and The Hague.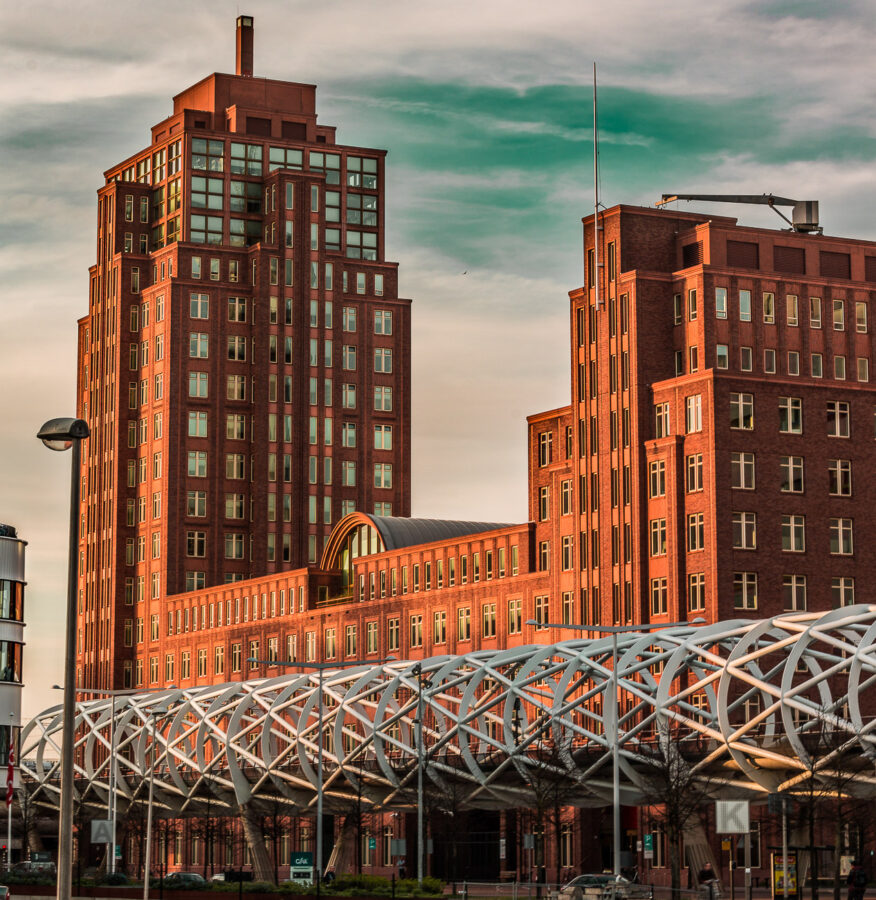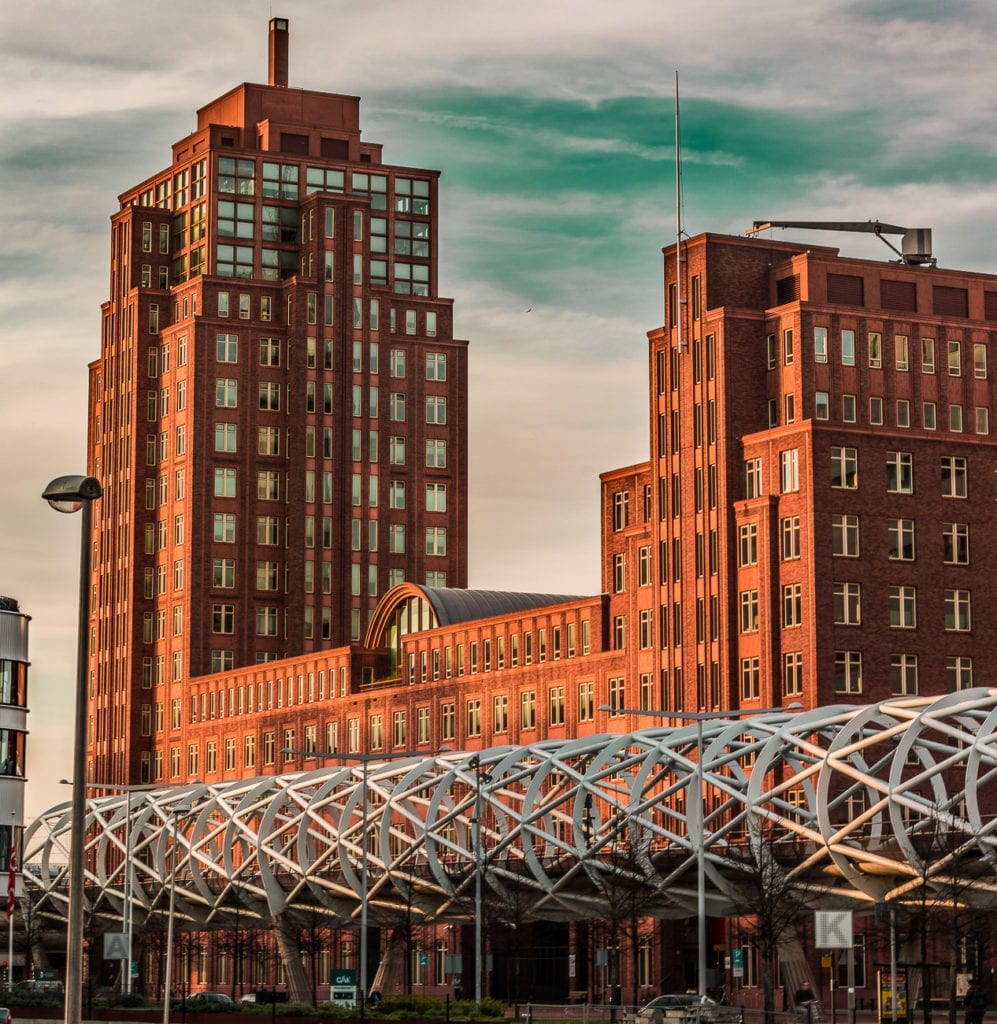 How to find student housing in the Netherlands
Not everything in the Netherlands is perfect. Mostly, it's the student housing. Because of the country's recent increase in population with international students, demand for housing has shot up, much faster than supply. Depending on the city where you're going to study, accommodation can get really difficult and expensive. Utrecht, Amsterdam and Groningen are the worst in this regard. But there are ways to find housing in even these crazy cities: read our guide to finding student housing in 2019 to find out how.
Student financing in the Netherlands
Ah, money. The thing you'll think about the most as a student- apart from your assignments, of course! So how much does it cost to study in the Netherlands? And are there scholarships? Read on to find out.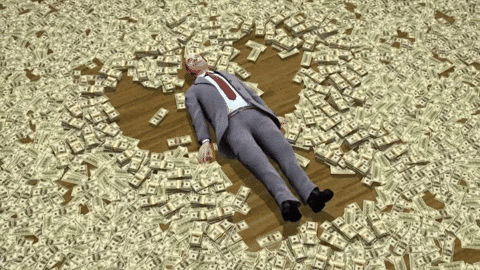 Tuition fees in the Netherlands
Almost all degrees in the Netherlands will cost a fixed, statutory fee: 2083 euros for 2019/2020, if you're a student from an EU/EEA country. Liberal arts programmes can charge an institutional fee on top of that, but none cost more than 5000 euros per year, again for EU/EEA citizens. For international students, education in the Netherlands will cost quite a bit more. Bachelor degrees will cost about 10,000 euros each year.
Student loans for studying in the Netherlands
Only Dutch citizens have access to student loans during their studies: they also get other perks, like free public transport. But as an EU/EEA student, you can get a tuition fee loan from DUO, the government office in charge of education. And you may also be able to get loans from your country of origin, so be sure to check that.
The cost of living in the Netherlands
We won't lie to you: living in the Netherlands is expensive. Most students will spend between 800 and 1000 euros each month, which covers everything from rent to schoolbooks. There are things you can do to make life more affordable: shopping at local markets rather than Albert Heijn, biking everywhere, and limiting how often you go out can all help to reduce the amount of money you're spending.
Scholarships for studying in the Netherlands
Scholarships may be available to you, depending on your country of origin and the programme you're applying for. Check the website of your specific university to be sure. Most are awarded on the basis of a combination of financial need and academic excellence.
Student life in the Netherlands
As we've said before, the subject you study is not the only important thing to research before beginning your student life. You're probably wondering what student life is like in the Netherlands: what is the maximum number of drunk friends you can fit on a bike? Can you procrastinate assignments until the last minute? And will your new friends really ask you to split the bill down to the last cent?
Studying in the Netherlands for the introverts
If you're an introvert like me, don't worry. There are plenty of opportunities to enjoy quiet, calm activities while your wild friends talk to other people, or whatever it is they do. As with everything in life, studying in the Netherlands is what you make of it. You can enjoy the rich culture the Netherlands has to offer by making the most of your student discount at museums, attend events like the Crossing Border festival or Museum Night, and enjoy the many international and English-language bookstores the country has to offer.
Studying in the Netherlands for the party animals
If all this bookish talk is frightening you, don't worry. Dutch students know how to party, and most universities will have student associations that you can choose to join (Leiden is especially known for this). There are always lots of really cool festivals and annual events for you to enjoy as well: from the Relief of Leiden to King's Day.
And if we're talking about partying, we also need to talk about food. Although you won't find anyone, especially not a Dutch person, recommending Dutch food, good stuff does exist! Also, the Netherlands' migration history has rewarded it with delicious food from other parts of the world.
Biking as a student in the Netherlands
A quintessential part of studying in the Netherlands is having your bike stolen. It's a dramatic, heart-wrenching moment when you look at the bike rack you know you parked your bike in — and it's empty. Despite this momentary panic, biking around this beautiful, flat country is something you absolutely cannot miss during your time here.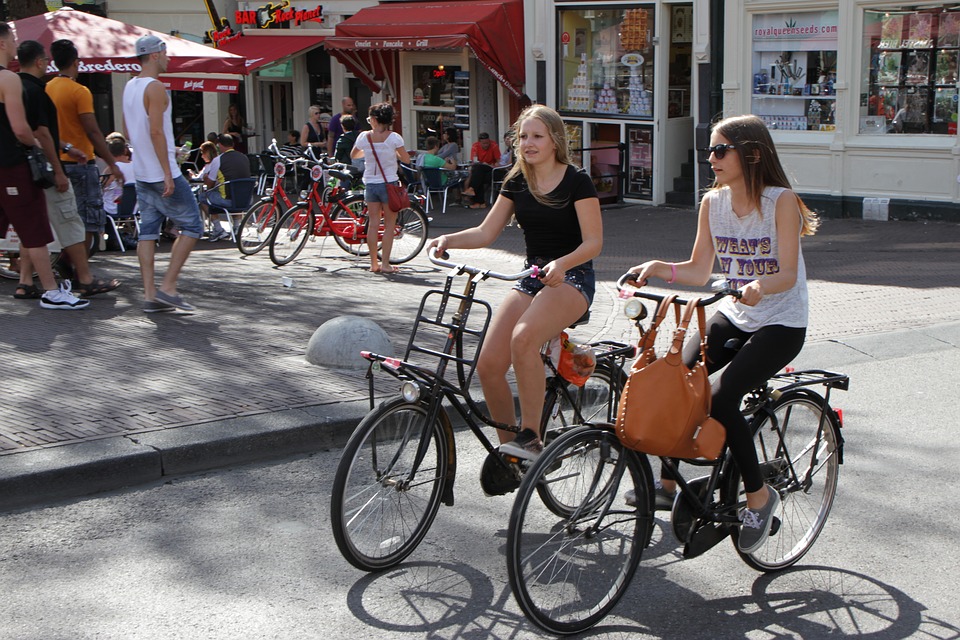 Exploring the Netherlands
Now, there's no point in coming to a foreign country to study and spending your whole time here in the library. You have to get to know your new home! There is so much to do and see in the Netherlands that it will be quite the struggle to fit it all in: here are 64 things to do in the Netherlands to get you started.
What are Dutch people actually like?
By far the most important aspect of a country is its people, and if you're coming to the Netherlands to study, you'll want to know what the Dutch are like. There are plenty of stereotypes, of course: that the Dutch are liberal, open-minded, stingy, direct, tall, blond, underwater, etc. As with any generalisation, they're based on some element of truth: but be prepared for Dutchies to surprise you occasionally.
Speaking English and learning Dutch in the Netherlands
One of the most attractive things about studying in the Netherlands is the fact that not only do most Dutch people speak perfect English, but a lot of degrees are also taught in English. This means that Dutch universities are highly international, attracting a wide range of people from all over the world. Though there has been some worry about the decline of the Dutch language in academia, the internationalisation of Dutch universities does not look set to change in the near future.
If you come here as a native, monolingual English speaker, get ready to feel bad about yourself and your life choices. Most Europeans speak more than one language. The good news is that Dutch is pretty easy for English-speakers to pick up — so you can heal the damage your parents inflicted on you by raising you in an English-speaking country.
The nitty-gritty of studying in the Netherlands
This section is about the technical side of studying in the Netherlands: what kind of degree will you end up with? What is the ECTS? How does grading work in the Netherlands?
Dutch university ranking
Dutch universities are well-ranked globally: six of them are situated above 150 in the several world rankings. Also, individual faculties may be ranked much higher: Leiden's Classics and Ancient History department comes eighth in the QS World University Rankings, and Wageningen is ranked first in the world for forestry and agriculture.
What type of degree or qualification will I get in the Netherlands?
Dutch universities follow a similar system to most European universities: you begin your university career with a Bachelors degree. Afterwards, you may choose to progress onto a Masters degree, or even a PhD.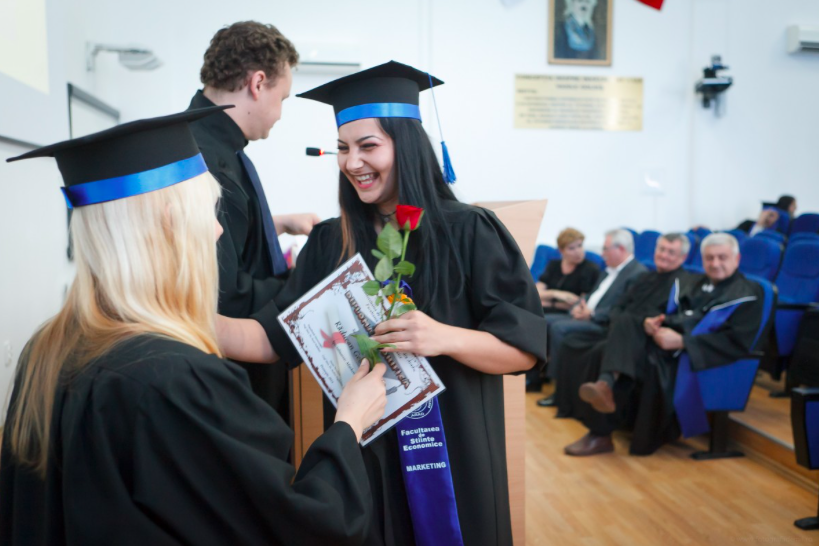 What credit system does the Netherlands use?
European universities were standardised as part of the Bologna Process: the result of which is that Dutch universities use the European Credit Transfer System (ECTS) to describe the amount of credits you have at each point in your education journey. With most degrees, you'll earn 60 ECTS every year.
How does grading work in the Netherlands?
Most Dutch universities use a 10-point scale for grading, with 5.5 being the passing grade. It's unusual to get grades below a 3 and above a 9, for context. But university colleges will grade using the American GPA system, which is a 4 point scale. Here, anything above a 3 indicates a well-done assignment.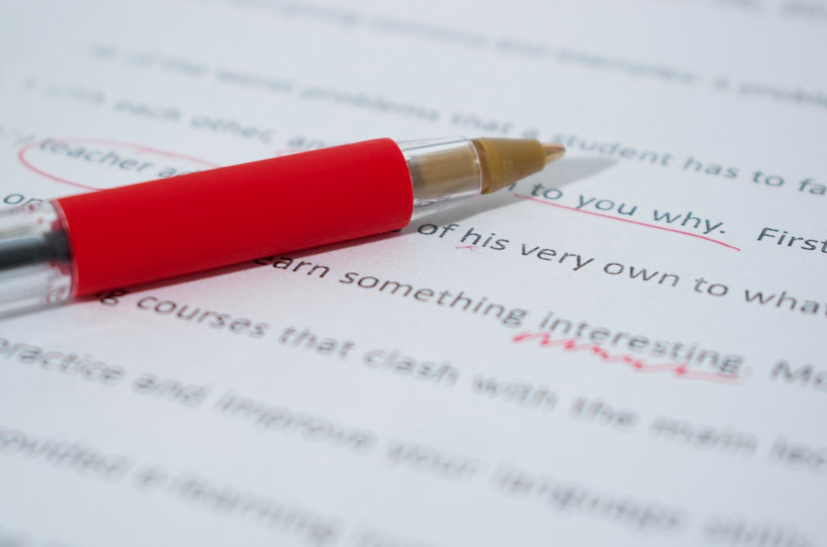 Entry requirements
If you're coming from the UK or Ireland, you might notice that Dutch universities tend to have lower entry requirements in terms of grades than those at home. That doesn't mean that standards are any lower, of course, but it does mean that if you don't perform well in exam situations, you can still enjoy a fabulous education in this country.
Most universities will request a transcript, a motivation letter, proof of identity, a residence permit (if you come from a country outside the EU/EEA) and perhaps a writing sample (though this is less common).
What kind of high school education do Dutch people get?
When you're studying with so many Dutch people, you might be curious about what their education was like before university. Most will have been part of a system called VWO (Voorbereidend Wetenschappelijk Onderwijs, or Pre-University Education). Others might have been placed in a more practical track in high school (HAVO), but transferred to the pre-university track.
Did you study, or are you thinking about studying in the Netherlands? Tell us about your experience in the comments below!
Featured Image: Nicola Sap De Mitri
Editor's Note: This article was originally published in September 2019 and was fully updated in December 2020 for your reading pleasure.