It's an unusually sunny day in the old city of Zwolle, I'm with my brother-in-law exploring after a visit to the IND. The town dates back to around 800 A.D and even though towns like these pepper Europe, the novelty still captures me. I'm taken back mostly by the town squares where life seems to congregate. As we're walking, I notice a real estate agent and being from Sydney I'm curious to see what houses are available on the market. As I scan the listings one reads, "A two-bedroom apartment in the centre of the historic city of Zwolle – 260,000 EUR". I try to comprehend it, "It must be cheap because Zwolle is so far-away from Amsterdam". A few days later, I'm looking at the prices of apartments in Amsterdam and I'm in disbelief, another ad reads "Charming apartment over-looking the Amstel River – 380,000 EUR". When the median price of a Sydney house is $1 million, what I'm witnessing is something completely foreign to a Sydney dweller, affordable housing!
The GFC Actually Happened
Sorry about my enthusiasm but you see, Sydney has been in a perpetual housing bubble. During the Global Financial Crisis Australia was in a budget surplus which put us in a position to feel an only relatively little impact of the event, life went on as usual. In fact, it went in the other direction. Everyday people were fuelled by the idea to Buy-for-Rent through negative gearing. In addition to other factors like the mining boom, easily accessible loans and foreign investment, there's been a crazy hysteria to get in the housing market, which has also contributed to insanely high rents. It seems that our experience of the economy has been remarkably different from what the rest of the world was experiencing in 2008. By contrast, the Netherlands had experienced a recession in the second half of the year. This movement in the economy saw prices of houses drop more than 20% where Australia's housing prices had only been rising through the GFC to unprecedented rates. In other words, owning a house in Sydney was becoming further out of reach for most. Our fifth PM in five years had great advice to our generation of wannabe first-home-owners which was pretty much to get your parents to "shell out for you".
Accessible and Affordable Housing
The Dutch attitude isn't that much different from the classical 'Australian Dream' represented by the good ol' movie 'The Castle'. A house is unlikely to be viewed as a means to an end. Housing in Holland enables people to pursue social goals and greater quality of life. However, the policy that surrounds this has put us on an entirely different trajectory and attitude towards housing. Now-a-days it's popular to view a house as an investment, a stepping stone to financial gain. This, in a nutshell, is how negative gearing has affected the idea of the Aussie dream. In Holland however, there is a stronger focus on accessibility and affordable housing. This helped along through effective social housing policy which accounts for 35% of homes being part of social housing. For some context, around 75% of renters are doing it through social housing, so if you're renting, you are more likely than not to be in what we call "housing commission" in Australia. That means there is no stigma attached to living in a social house, unlike that in Australia.
Added to this housing is made even more accessible through the rent capping on a point based system(with few exceptions in the private market). Allowing rental prices to be controlled and not completely skewed by second home owners.  To put this in perspective you can rent a 2 bedroom apartment in Amsterdam for 699 EUR a month! Imagine having an equivalent place in Surry Hill for $1000 AUD a month.The downside is that because it's so affordable to rent via social housing there isn't such a drive to own your house and has resulted in a lack of interest in home ownership, a very long waiting list for the prime location and a lack of stock. So what does this mean in reality? Well in Amsterdam because roughly 60% of housing is social housing, you'll wander through widely mixed and vibrant communities like De Pijp, Oud-West or Oud-Zuid where there are artists, business-men, students, immigrants. The communities are extremely egalitarian because of rent caps and social housing.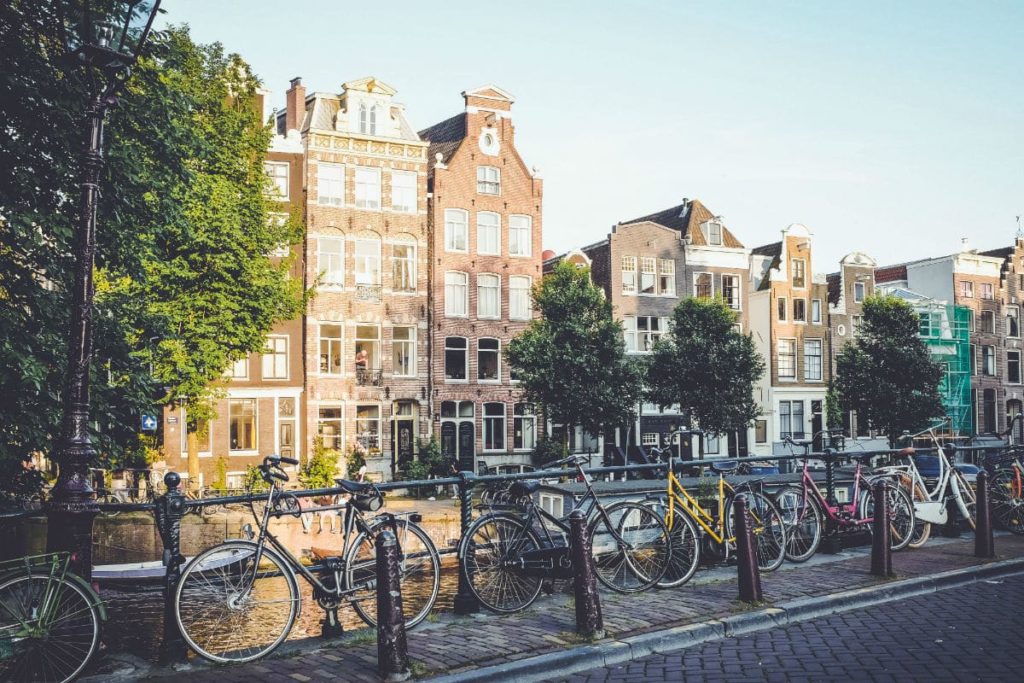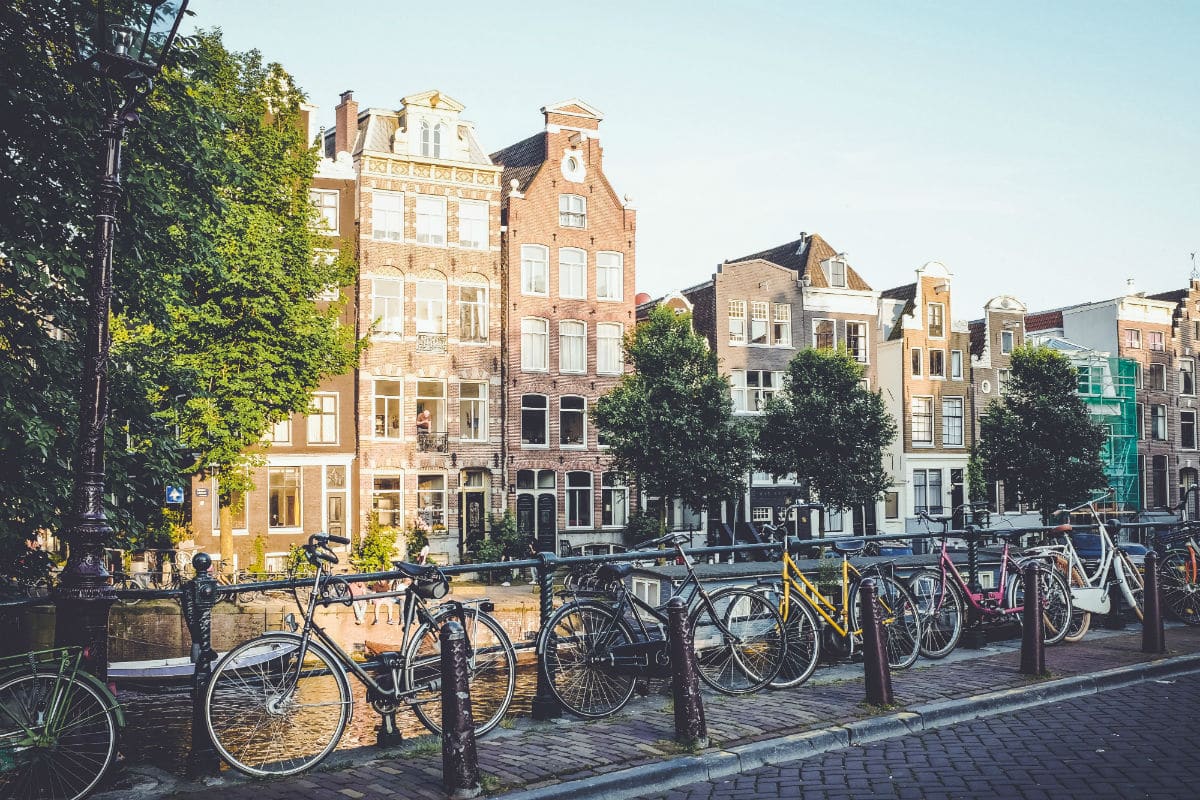 The Amsterdamned Exception
The story changes If you're an expat,traveller or student trying to find a place in Amsterdam. The reliance on social housing has resulted in low home ownership for the purpose of  leasing in the private market and extremely high demand. In the context of the GFC banks are hesitant to loan and policies which don't encourage multiple home ownership have resulted in low private rental stock. This also means that demand for a rental property  in Amsterdam is at an absolute premium, which means that finding an affordable place in Amsterdam to rent is almost impossible. In my experience, a person looking for a place  in the private rental market in Amsterdam would be taking a through alternative means, such as arrangements   "without registration" at severely inflated prices – Tips and tricks on navigating Amsterdam's rental market can be found here.
So, after doing a bit of research, unfortunately, my initial enthusiasm of house prices in Amsterdam wasn't quite warranted. While Sydney's prices continued to rise, I was seeing prices of a market smashed by the GFC and still recovering. In real terms, Amsterdam housing was almost just as unaffordable as a place in Sydney. Although, that's still 60% of lucky Dutch people being able to enjoy the city on relatively fair arrangements. So what about the other 40%? Well according to the Aussie PM, we should just get our parents to shell out for us.