There's all sorts of things you can do in Amsterdam, drugs is one of them. But you can also go out for dinner – on drugs, catch a movie – on drugs, visit the museum – on drugs, walk along the canals – on drugs and then there is another popular option: Visiting the hospital on drugs.
Dutch Drugs: Poppin' Pills and Smokin' Nether-Kush.
Who would've guessed that drugs can get you ill? Nobody, right? Of course you do – everyone does but for some reason a lot of people become ill and refuse to seek medical aid because they're scared of the consequences. First of all, if you feel sick – always, ALWAYS, seek medical help. It's not worth the outcome if things really take a turn for the worst.
As we've said before here on DutchReview, we're not 'against' drugs – but we certainly hope you'll stay on the safe side of things. And that is exactly what the City of Amsterdam together with the Jellinek Rehab Clinics and the Amsterdam Dance Event (ADE) are aiming for too with a new campaign.
Amsterdam, pragmatic as it is, has come to the realization that you can't completely prevent people from buying – and using – drugs. Instead the city is now trying to prevent serious incidents through a two-step method: Test drugs for harmful, dangerous ingredients and more direct checking for drugs at event locations.
Jellinek is opening an extra location to get your drugs tested, yes really, at 38 "Eerste Constantijn Huygensstraat" – in other words you can make sure your pills are not spiked with something nasty. It won't make all the dangers of using drugs go away but at least you won't be inhaling carcinogenics from recycled rubber tires directly.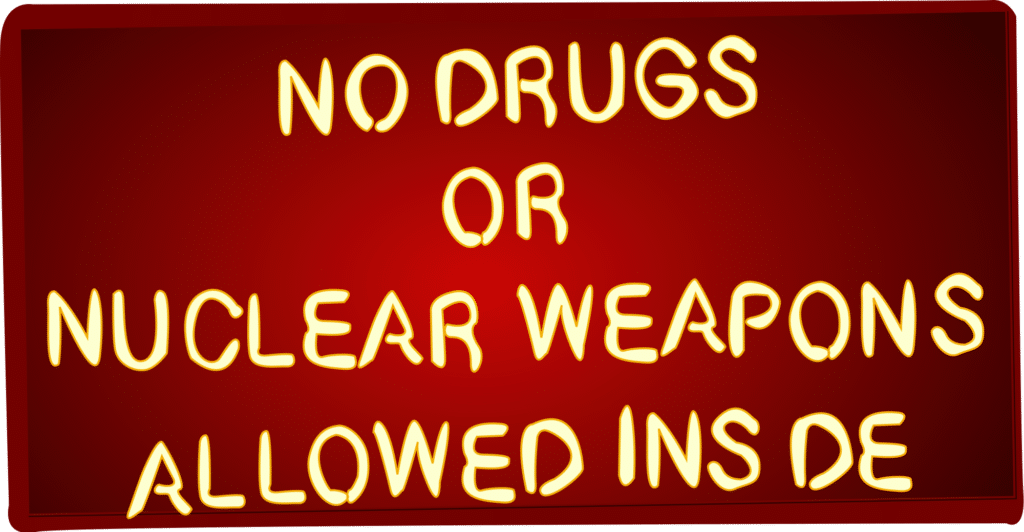 Bouncer at the Door – Water and Medical Aid Inside.
So does that mean you can take your drugs to the Amsterdam Dance Event and go wild? Well no, of course drugs are still 'technically forbidden' in the country and city and they're not giving out a free pass, they're just trying to prevent awful situations.
This means that security and staff at the various locations will be checking extra hard for controlled and illegal substances – if you're caught your Mitsubishi-brand pills will be taken away and you will be either sent off at the door or escorted off the location grounds. That is, if you have a small amount of drugs for personal use, if you've got any serious amount – meet the Amsterdam police force.
But just to be sure, each location also features a First Aid Post, free water and a random searches may be conducted to make sure everyone and everything goes smooth. At least, if the city and ADE can help it.
Bottom line – enjoy the party, enjoy the drugs, enjoy the city – but don't take it too far. If not just for yourself.