August is here and if you don't have enough experience with the Dutch weather yet, it might be slightly challenging to get into that tropical summer feeling with all the rain and the grey clouds. Maybe you have already been to your Southern getaway and busy contemplating on how to pass the time now that you're back to your routine. Maybe, you are still counting the days till you'll wake up to a sunny day everyday with the view of the beach and a slight hangover from the night before. Either way; if you happen to be in the Netherlands to enjoy the rest of the summer, let us give you a helping hand with some of the concerts that we've picked!
Here are 8 of them to go to while you can still enjoy being outdoors whilst chugging a cold beer without wearing five layers of clothing:
1.Marilyn Manson 
American singer and songwriter known for his controversial stage image and some kick-ass tunes is coming to the Netherlands as a part of his "Heaven Upside Down" tour in support of their tenth studio album carrying the same name. Don't miss the show!
Date: 5 August 2017
Venue: TivoliVredenburg, Utrecht
Tickets: Currently sold out on ticketmaster.nl
2.Bryan Adams & Special Guests
Canadian legend Bryan Adams who is known for some of the classic hits including "Summer of '69" and "(Everything I Do) I Do it For You" will be performing in Eindhoven as the Netherlands stop of his Europe "Get Up" tour. Even if you don't dig his tunes, this would be a perfect gift to give to your mama and tante for their girls night out! Let the ladies swoon once more!
Date: 12 August 2017
Venue: Strijp-S, Eindhoven
Tickets: From 53.90 EUR
3.Megadeth
If you are more into the metal scene, we have some good news for you! American metal band Megadeth is coming to the Netherlands with their "Killing Road" tour this summer to get you head banging to their tunes. So get ready to rock out and rock on!
Date: 15 August 2017
Venue: 013, Tilburg
Tickets: From 42.85 EUR
4.Franz Ferdinand
Scottish band best known for their song "Take Me Out" has been shaking the alternative rock scene for quite some time and this is your chance to hear them perform live in Amsterdam this August. They will be performing hits from their new album "Demogogue" as well as much loved killer tunes.
Date: 29 August 2017
Venue: Paradiso
Tickets: Currently sold out on ticketmaster.nl
5.Metallica
Just because September is here, it doesn't mean it has to suck! Heavy metal legend Metallica who is praised by Rolling Stone Magazine which ranked them 61st on their "List of the 100 Greatest Artists of All Time", will be performing in Amsterdam. The iconic band is known for their long list of hits like "Master of Puppets", "The Unforgiven I-II", "For Whom the Bell Tolls", "One" and "Fade to Black" (I can go on and on about this).   So just grab your band t-shirt and get ready to smash it!
Date: 4 September 2017
Venue: Amsterdam Dome
Tickets: From 55.00 EUR
6.Tori Amos
If you were around in the 90's then you've definitely heard of Tori Amos and her tunes. Classically trained pianist with her moving voice will be in Amsterdam and Utrecht for her "Native Invader" tour. This is your chance to hear "Cornflake Girl" live and make your 90's self proud!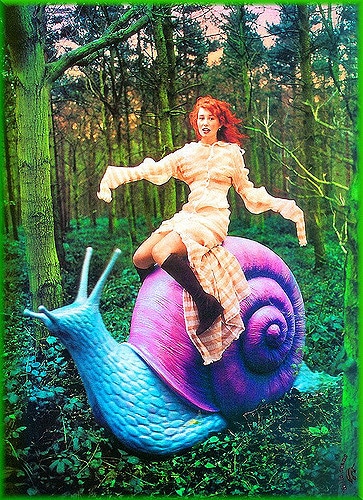 Date: 13-14 September 2017
Venues: Koninklijk Theater Carrre,Amsterdam and TivoliVredenburg, Utrecht
Tickets: From 62.50 EUR
7.John Legend
Prefer R&B and soul over the rest? Then this should make your day because American singer and song writer will be in Amsterdam in September. Perfect for enjoying with your girlfriends and enjoy his smooth tunes. Who knows, maybe his wife Chrissy Tiegen would be there too!
Date: 22 September 2017
Venue: Ziggo Dome
Tickets: From 53.90 EUR
8.The Rolling Stones
Talk about welcoming the chilly Fall with a bang! If you like rock music, then you must love the Rolling Stones. The British rock veterans are hitting the road once again for their "No Filter Tour" and stumbling upon both Amsterdam and Arnhem for two concerts. If you want to hear some of their finest tunes like "Paint it Black", "(I Can't Get No) Satisfaction", "You Can't Always Get What You Want", "Sympathy for the Devil", "Brown Sugar", "Gimme Shelter" and many more, better hurry because the tickets are selling out fast. If you happen to see them perform in Amsterdam, come and find me in the crowd!
Date: 30 September – 15 October 2017
Venue: Amsterdam Arena and Gelredome, Utrecht
Tickets: From 82,50 EUR
Conclusion
Concerts are not quite your cup of tea? Fear not! If you prefer festivals over concerts, you can take your pick from Huntenpop (10-11-12 August), Lowlands (18-19-20 August) or Encore (19 August).
Liked more than a few of our concert picks? Get started on saving money or better yet, just win the lottery!