A little bit more than a month ago we published this neat little photo report of The Netherlands with the help of Roy Poots. What followed was an awesome response by all of you and a little bit of DutchReview history with more than 7k Facebook likes in a few weeks. Apparently, the Netherlands is more photogenic than we, Dutch people, sometimes think it is.
But some of the comments were buzzing about a missing town and DutchReview's darling: Leiden. Can't let that happen of course, so DutchReview teamed up with a man who keeps Instagram going with gorgeous pictures of this scenic Dutch student town. Enough said, here are 12 great photos of Leiden by Richard Steenvoorden.
As you can probably guess, Leiden's canals make for an excellent boat tour. Check out this little article of more pics of Leiden during a summer boat tour on its 'grachten'.
Rapenburg
This picture below is of the 'Rapenburg' – Leiden's most grand and famous channel. The street/canal (most of the streets in these classic Dutch towns were just canals a few centuries ago, hence why they are labelled 'gracht') dates back to the 13th century and has many monumental buildings alongside. It was frequently mentioned as the most beautiful street of Europe in the 17th and 18th century when Leiden was the second biggest city after Amsterdam (and that was in the time when Amsterdam was the unofficial center of the world). 
Beautiful shots of Leiden's 'poorten' aka gatehouses. Up you'll find the Morspoort (west of the old city) and below is the Zijlpoort.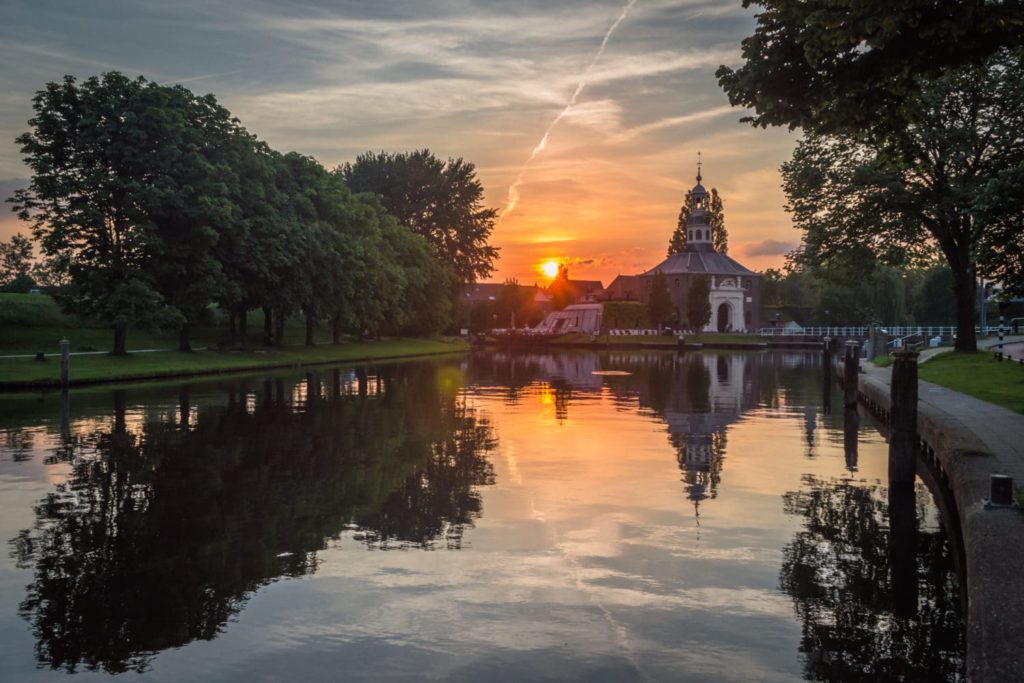 It's not only windmills and canals, the next jaw-dropping shot is in Leiden as well. The new carpark at the Lammermarkt will be the deepest parking lot of the Netherlands.
We could go on forever with nice pics of Leiden, but we have to wrap it up somewhere! What town or part of the Netherlands should be next? Scheveningen? Rotterdam? Maybe the Veluwe? We love to hear!
Can't get enough of that classical Dutchness? Be sure to follow DutchReview's Instagram! Or check out the immensely popular Reezyard!