Looking for delicious hotspots in Rotterdam? Say no more…
KUA  Taco bar
Good Mexican food, now that is something we haven't reviewed yet on DutchReview. And to be fair, there aren't that many proper Mexican places in the Netherlands around  (and some seriously suck). So when we heard good stories about the KUA Taco bar we just had to check it out. It's located in Rotterdam's Hoogstraat, a street which we used to avoid but it now has seen quite a couple of good hotspots opening up the past few years. This is exhibited by the opening of KUA a few months again ago, in what used to be just some Latin place.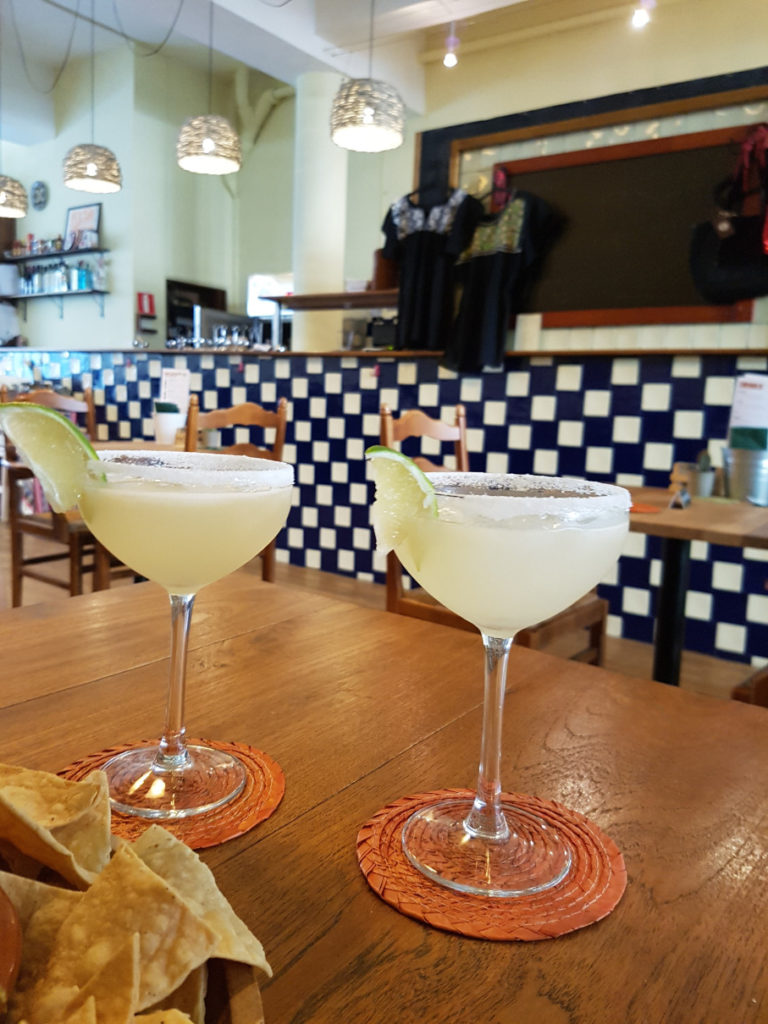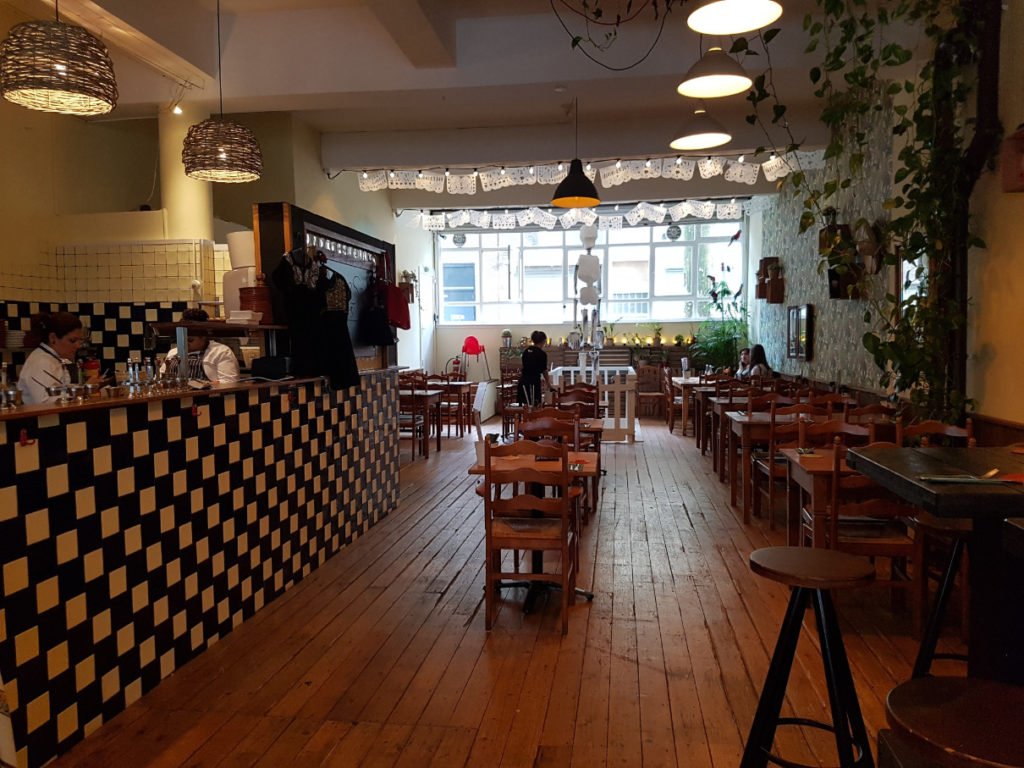 And they did a fine job! Daniel the owner (viva! A real Mexican!) has a fine eye for detail and style and it shows in the decor. I really felt like taking a small holiday to Mexico! Especially the mural with the kitty is mesmerizing, something to strive for in your own living room.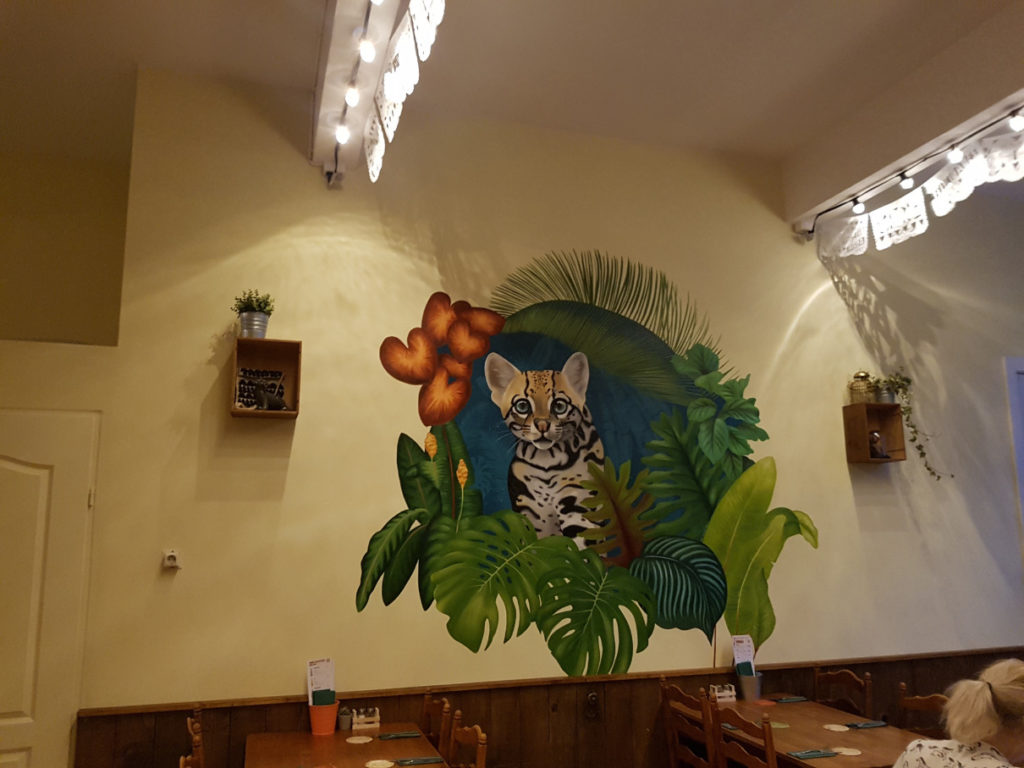 Of course, the taco's are what matters the most – and boy those didn't disappoint! Especially the mixed Pulled Taco platter gave you plenty of choice and variety, especially considering it's only 15 euro's, and I almost couldn't eat anything else after that. But for review purposes (and gluttony) I had an extra one, the Taco de Alambre Chilango, and that was the most savory of all!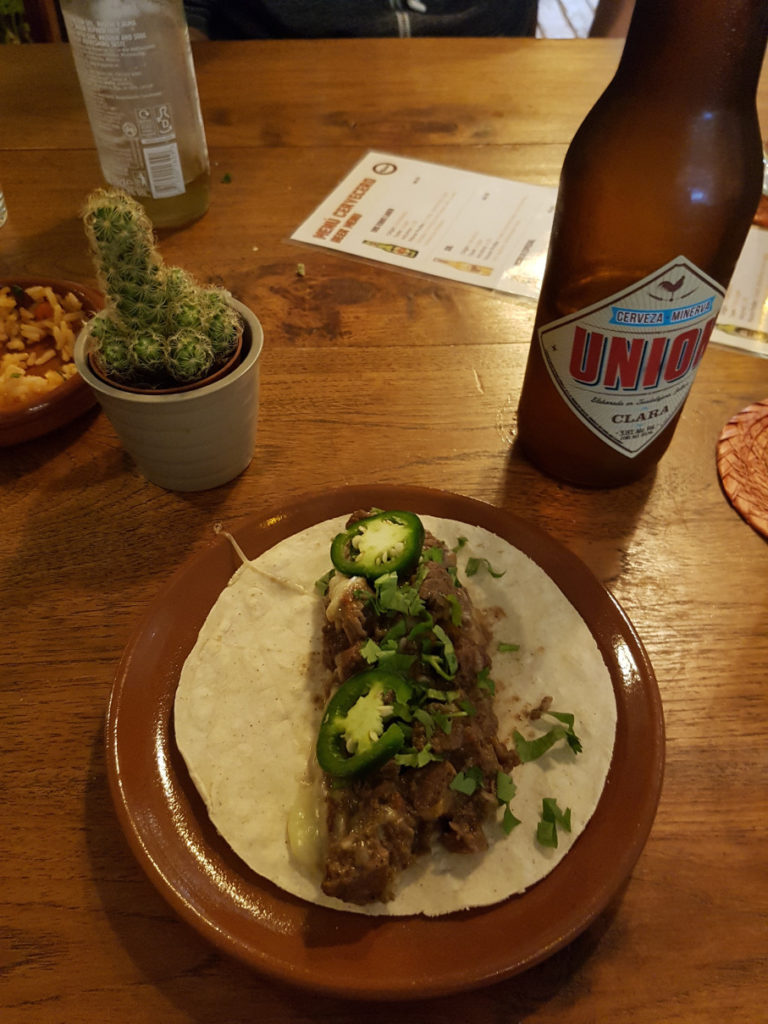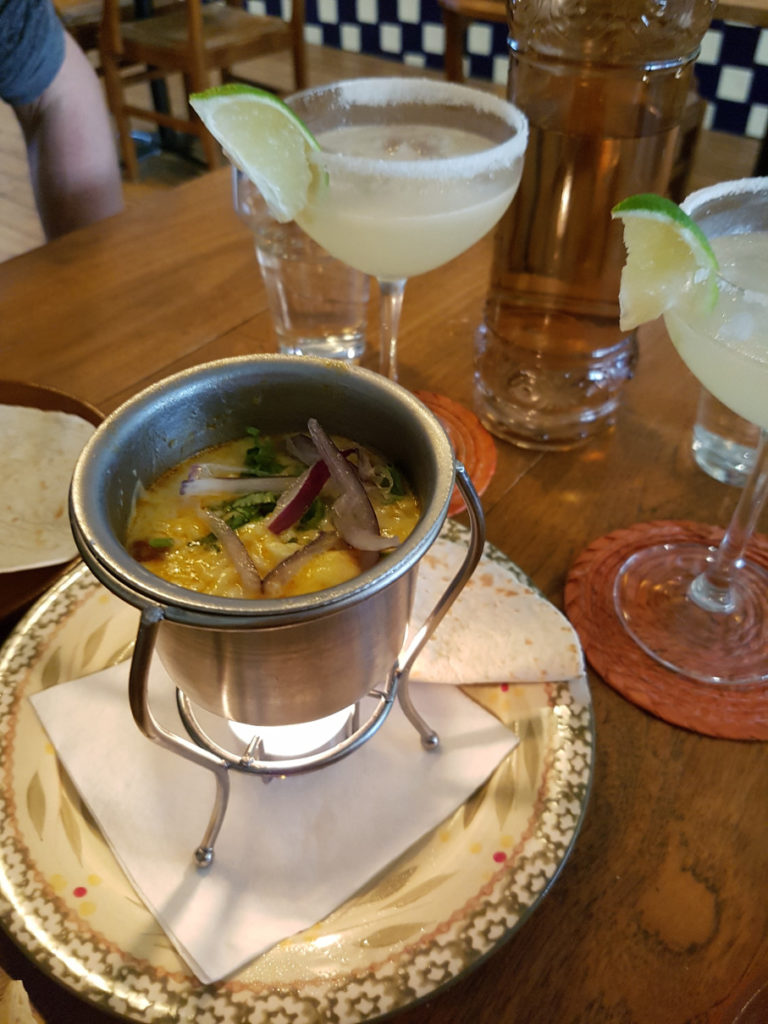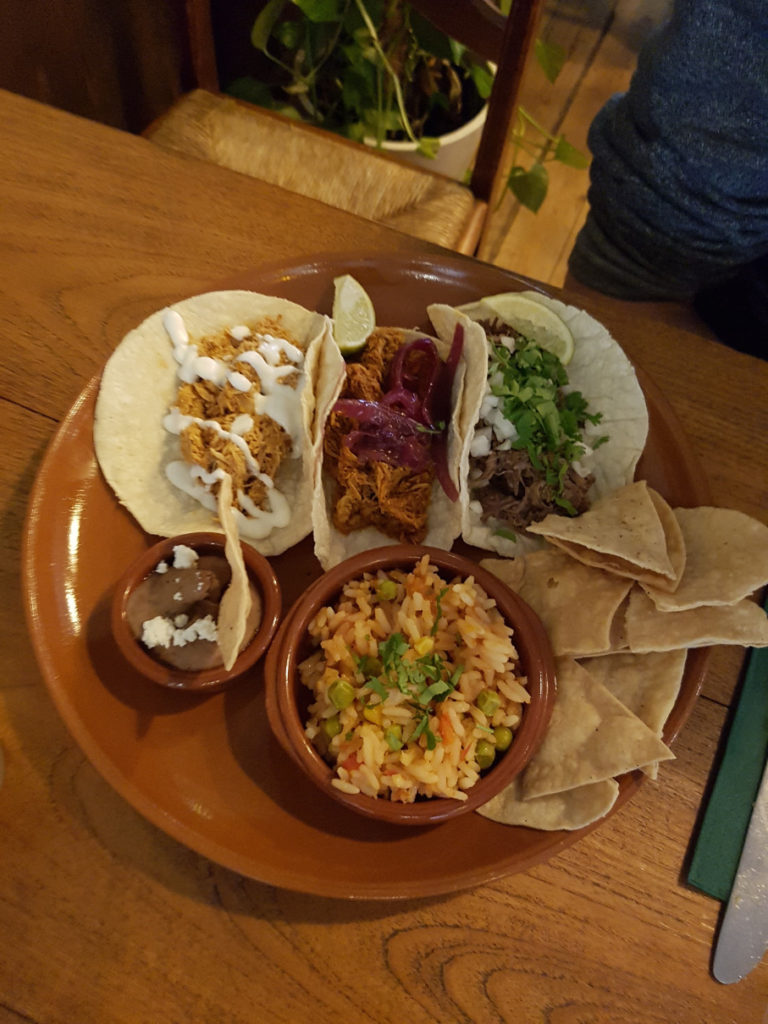 Anything else to recommend? There was a combination of melted cheese and chorizo as a starter (Choriqueso!) that couldn't disappoint and the Margarita's were awesome too – go for those if you're not in the market for straight-up tequila.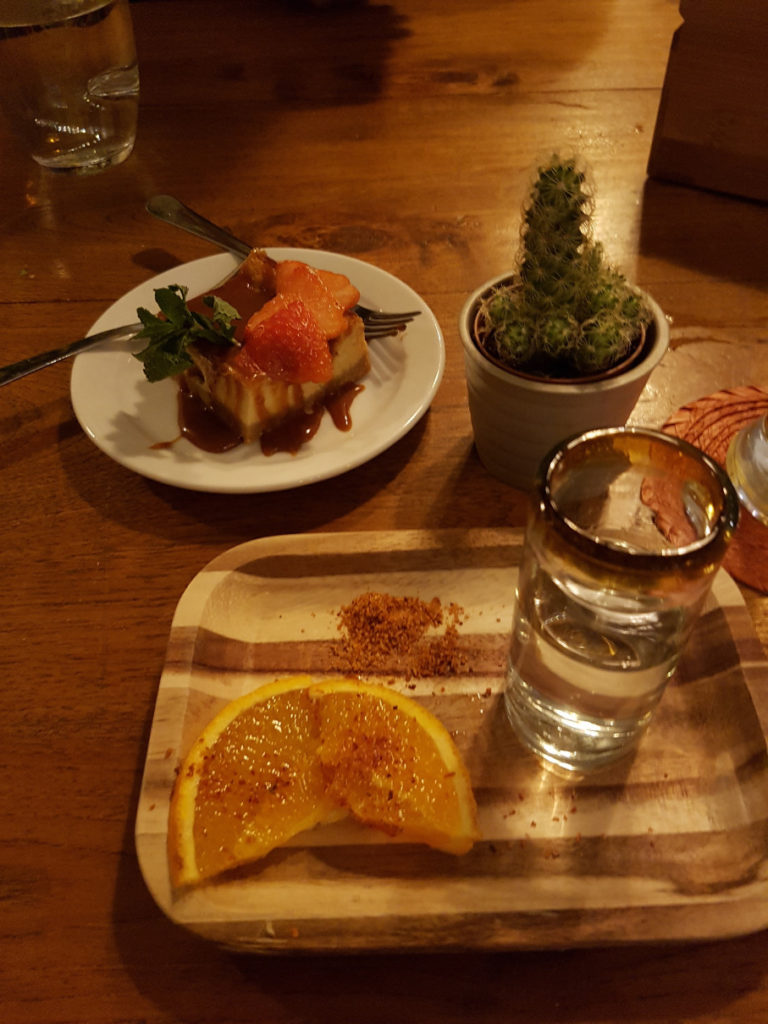 Affordable, exotic, tasty and fun times!
Address: Hoogstraat 28A, 3011 PP Rotterdam
Website | Instagram | Facebook |
PS 1. Don't do that extra taco people, it nearly killed me 😉
PS 2. Don't mess around with the Jalapenos as well, that's some hot stuff!
Gys
Gys is located along one of Rotterdam's trendiest roads, the Nieuwe Binnenweg, and it certainly fits the bill. Specializing in organic, healthy food, the restaurant also has a dedication to sustainability. The decor fits the bill perfectly, with many of the hanging lights doubling as self-sustaining ecosystems.While Gys also has venues in Utrecht, each location has its own unique menu. The menu is laden with vegetarian and vegan options as well, so it's perfect for the herbivores among us.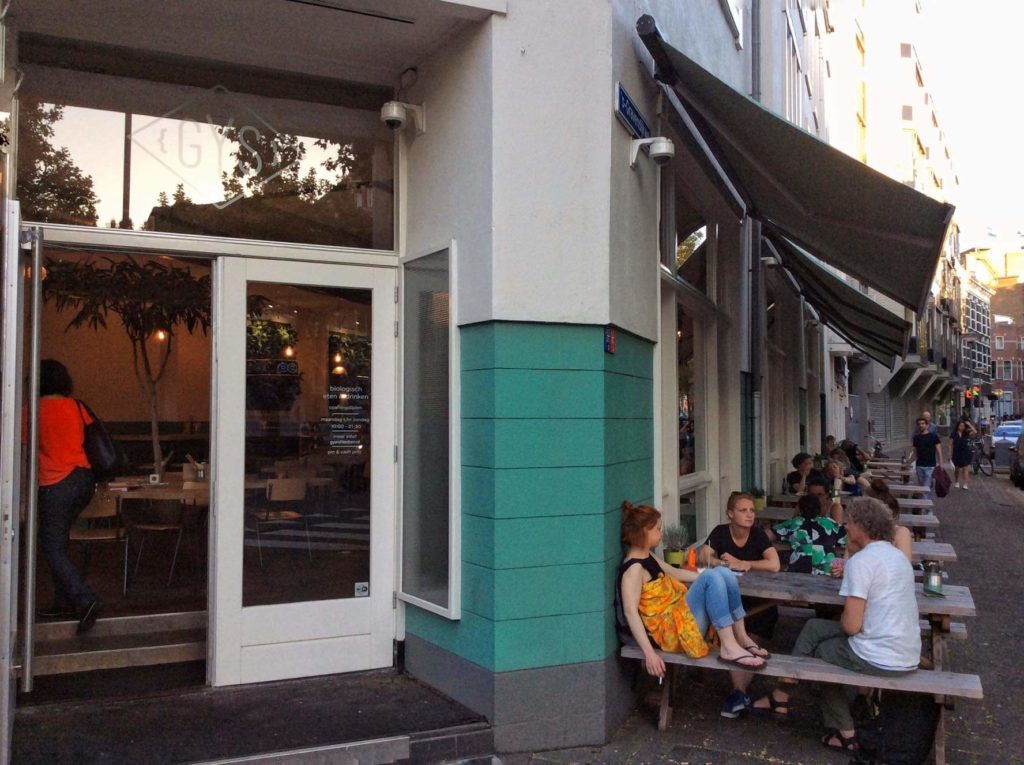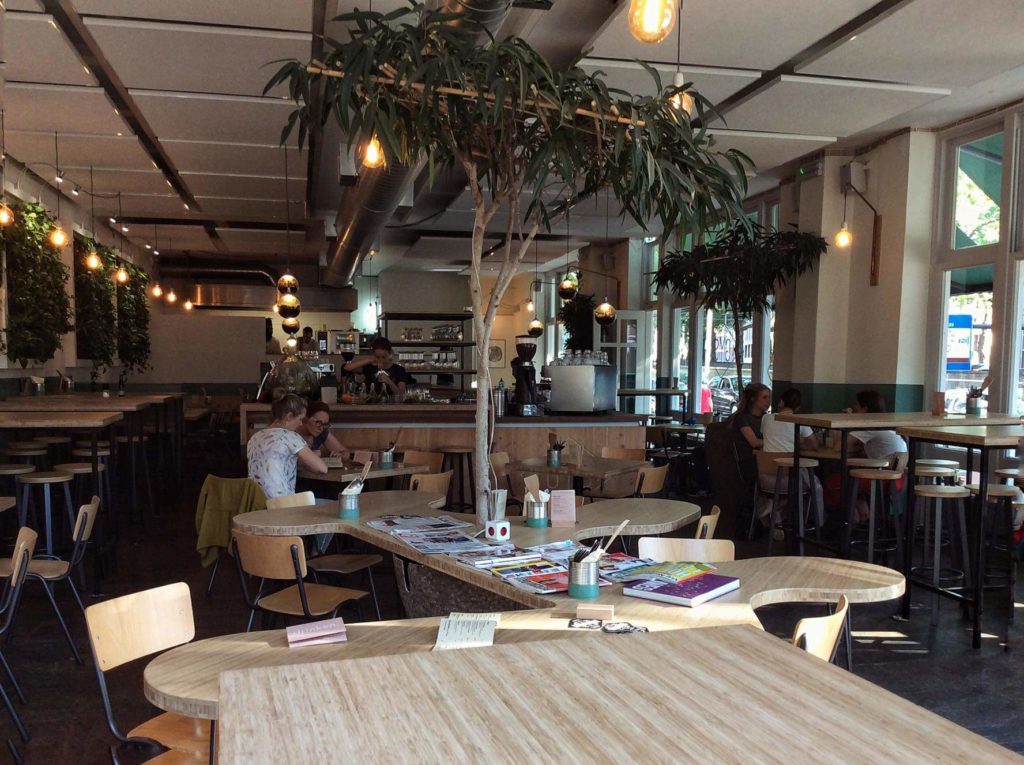 Our visit started with drinks, of course. In this case, a beer and a wine from the Gys brand. 100% organic and quite tasty to boot. Of course we went with the 'proverij' voor a starter, which consisted of a handful of different dishes, including a vegan kapsalon, beet soup, and grilled vegetables. The star of the dish, however, was the tempeh, which was absolutely phenomenal.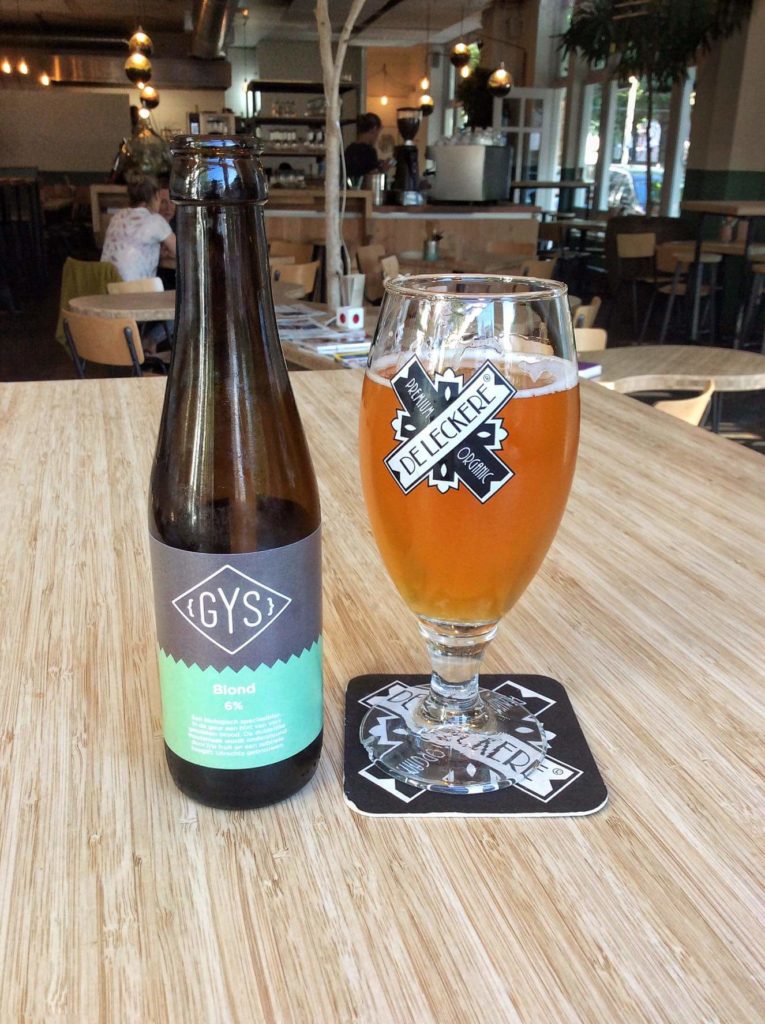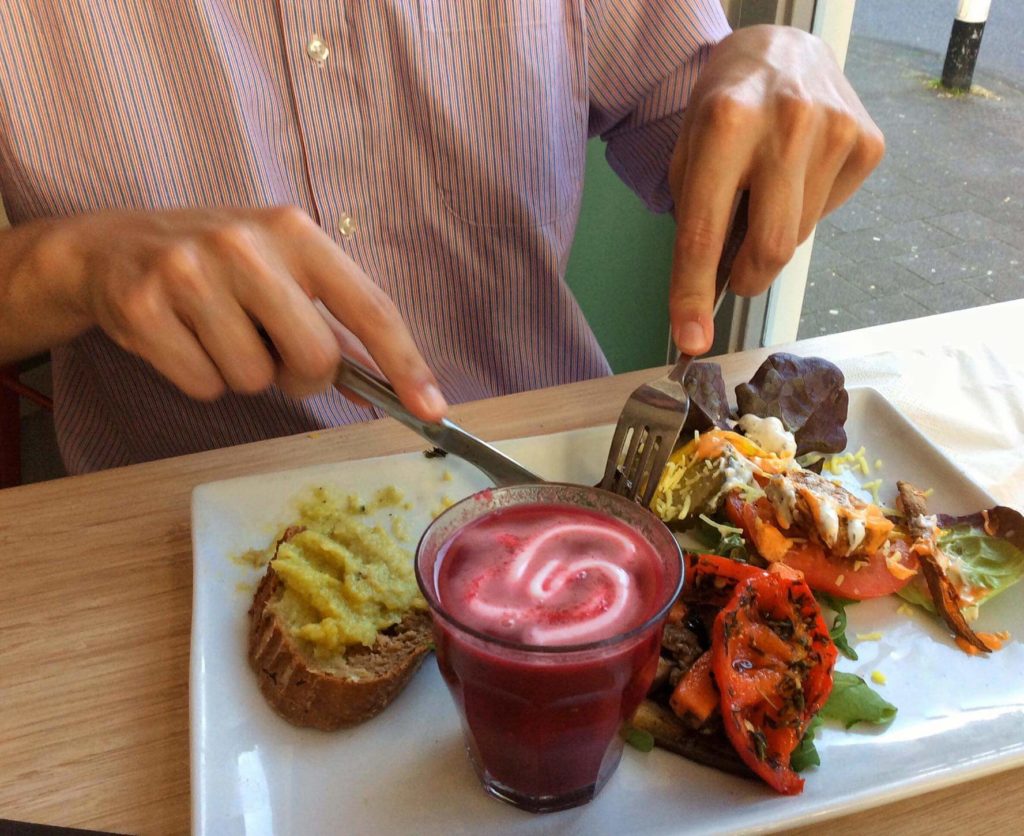 For the main course, I opted for the meatless loaf, a vegan meatloaf with a basis of beans and lentils. It had a lovely texture and the pairing with pearl barley was perfect. And Gys certainly aren't stingy when it comes to portions, so you certainly don't have to worry about going home hungry.
Last, but certainly not least, is dessert. Unfortunately, I was much too full at this point in the meal to order a large dessert, and so opted for the brownie, which was simple, delicious, and just the right amount of fudgy.
Address: Nieuwe Binnenweg 182, 3015 BJ Rotterdam
Website | Instagram | Facebook |
Burgerij
Right there in the Botersloot street (adjacent of the 'Meen') are a couple of nice places popping up. One of these is the Burgerij. This place has everything one can wish for: great hip decor (even for a burger place which normally is already quite fancy), big and tasty burgers, sunshiny terrace and – how very Dutch of us- a price-quality ratio to die for!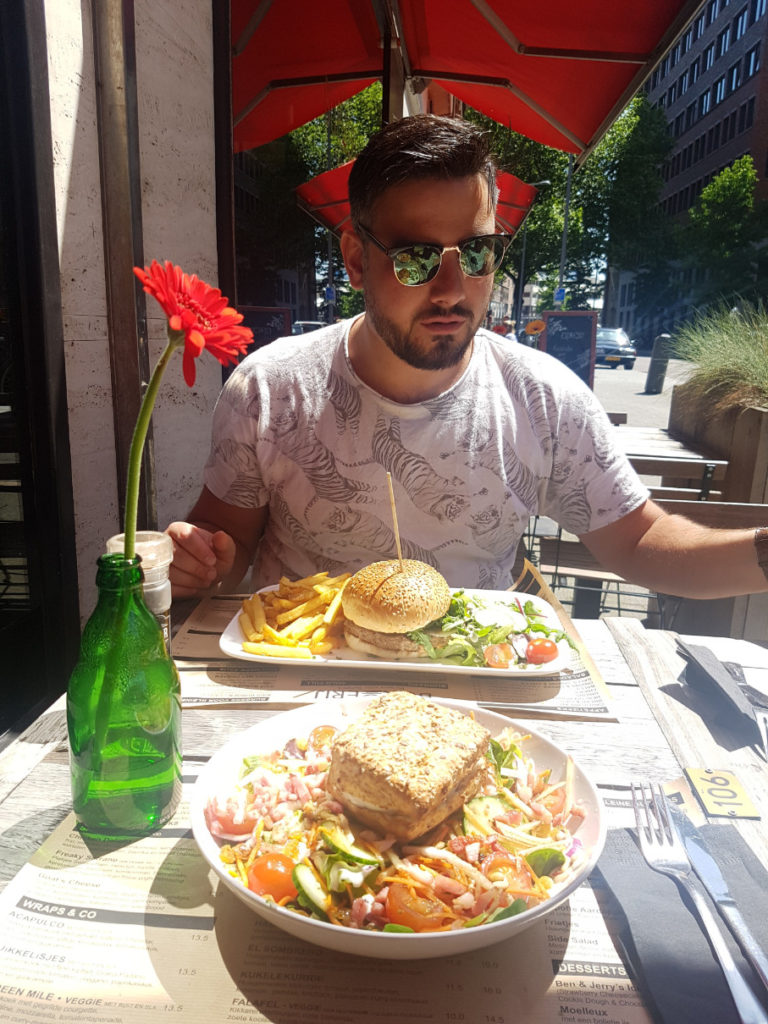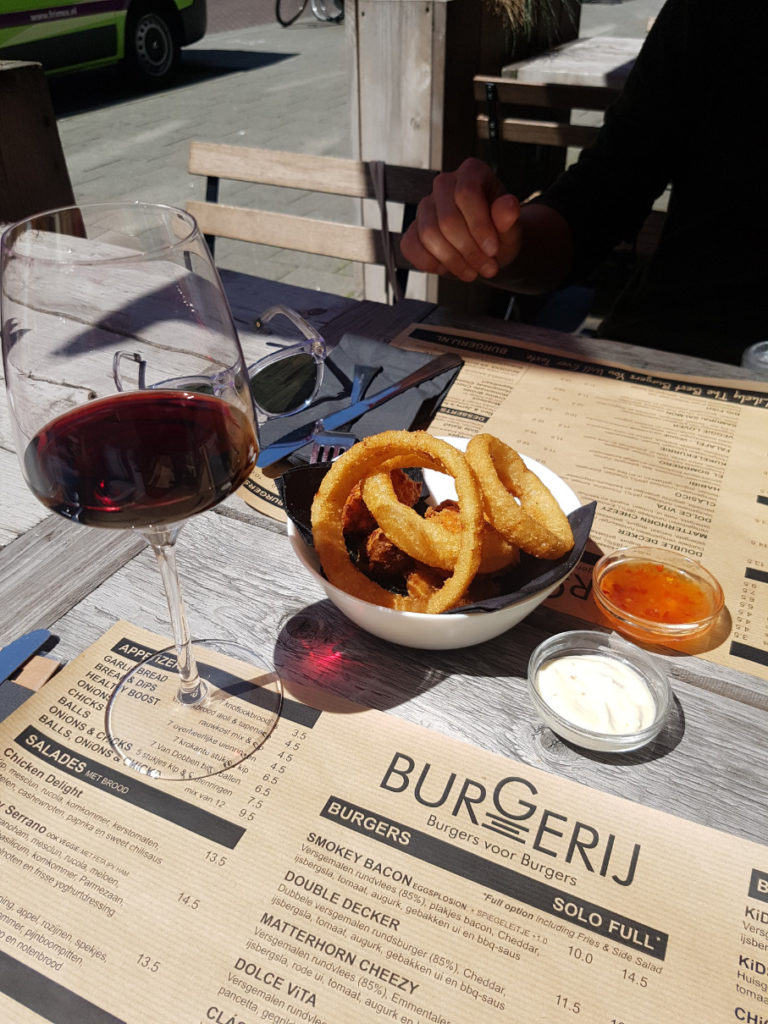 The Burgerij is originally a small chain of burger places in Belgium, they're franchising out to the Netherlands now. With places in Amsterdam and Zwolle opening up and they're also attending plenty of festivals.
I went for the 'Italian' burger on the menu, the Dolce Vita which was executed perfectly! Nice and crispy bun, crispier than usual and the burger was well-sized and prepared.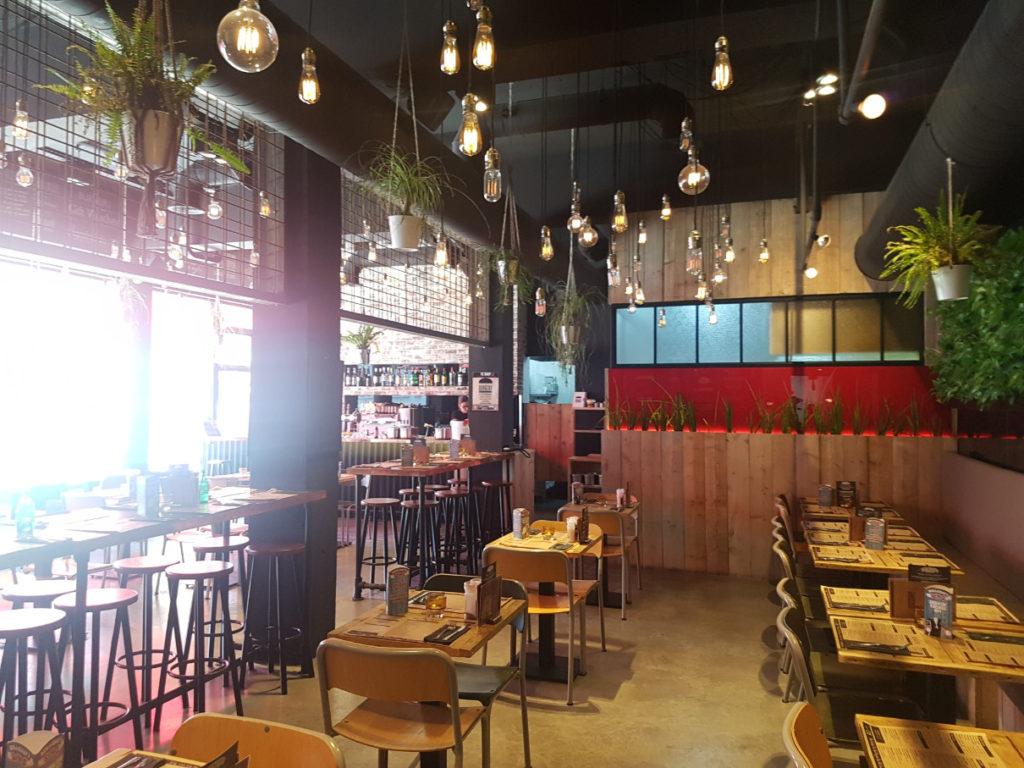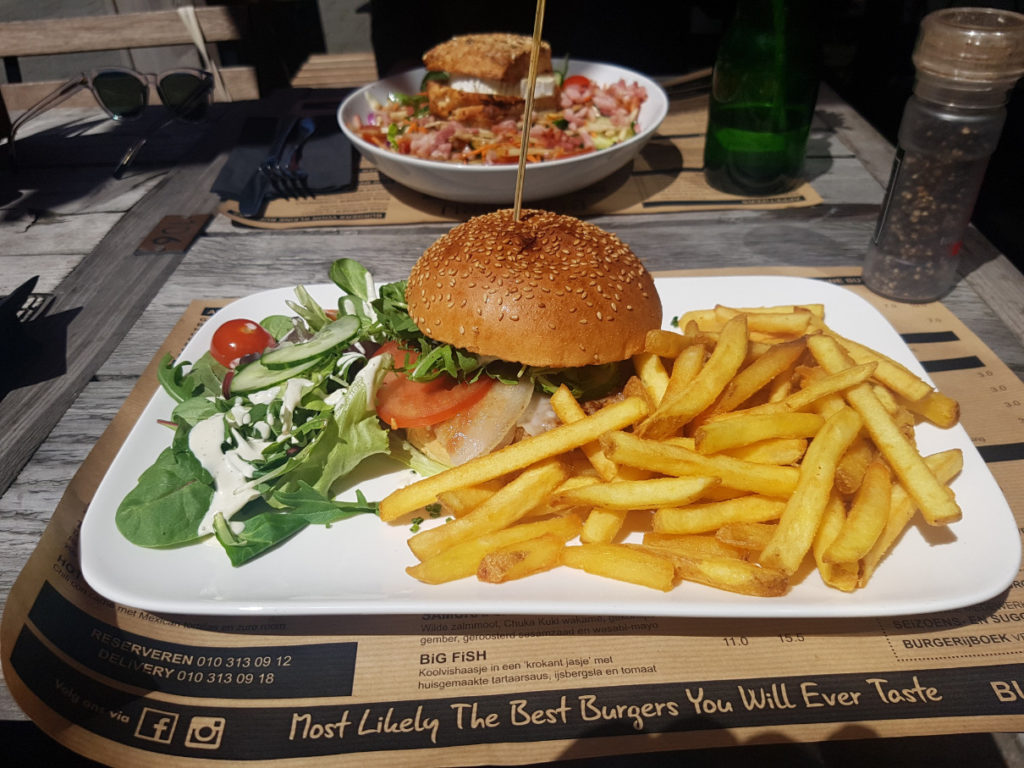 They've also got a permit to be open until late, a nice drinking menu – combine all of this with their nice terrace and interior and you've got a winner for almost every time of the weekend (don't do burgers at breakfast though, think about your heart).
Address: Botersloot 24,  Rotterdam
Website |  Instagram | Facebook |
Noo. Me.
Almost right next to the Burgerij sits another tasty new establishment, and luckily they aren't selling any burgers there. Noo. Me. is a next generation Asian restaurant, which doesn't go by the rulebook when it comes to cooking from a certain country. The Laksa and dumplings especially were to die for and extremely reasonably priced. When we asked what made these noodle soups so much better than our own homely efforts they told us that not only do they make everything from scratch (so no supermarket noodles) but also that they're broths have been sitting on the stove getting delicious for more than hours at an end.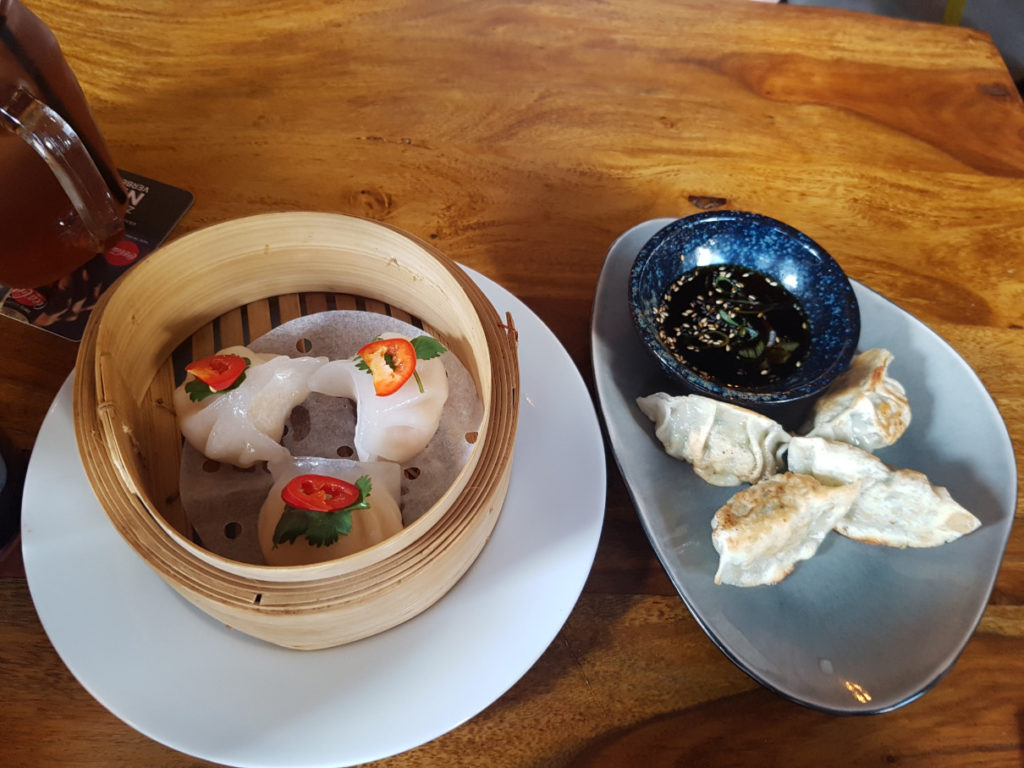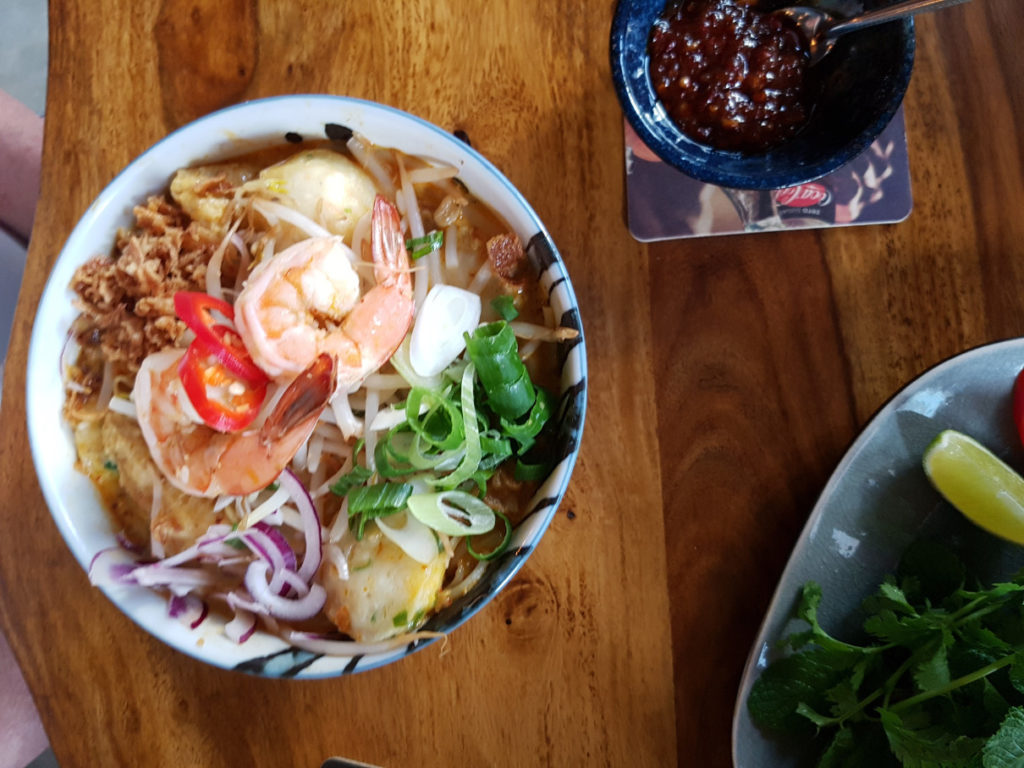 Noo. Me can boast both a nicely designed interior and an outside terrace, their ice-tea cocktails were something to look forward to on a hot day.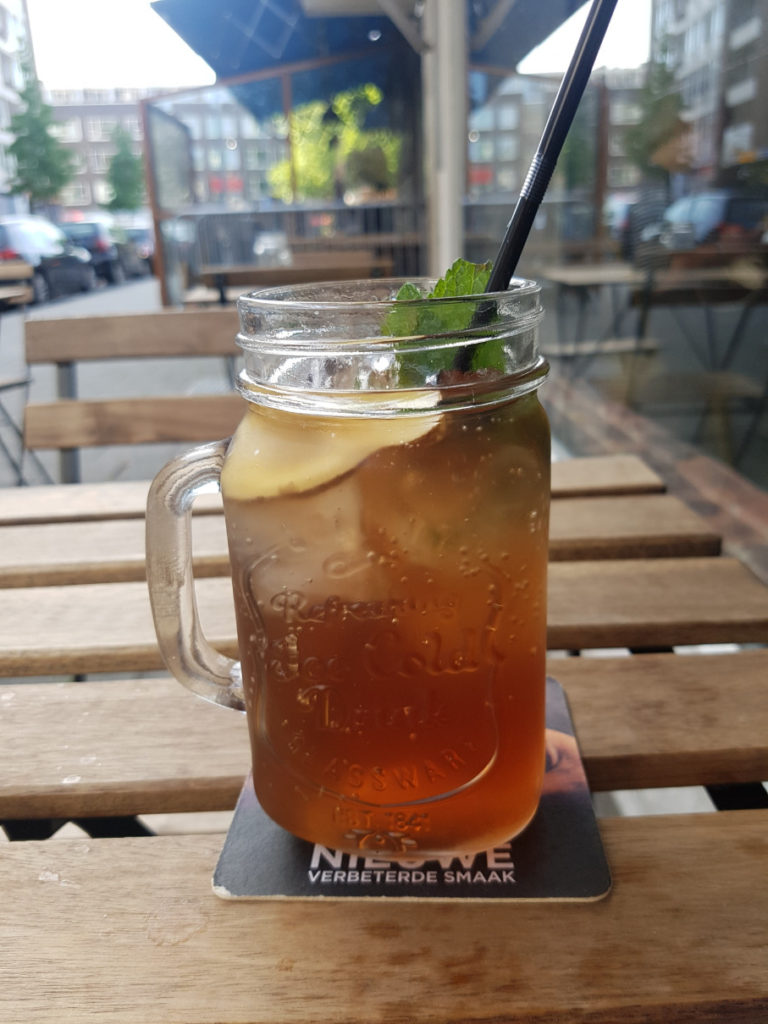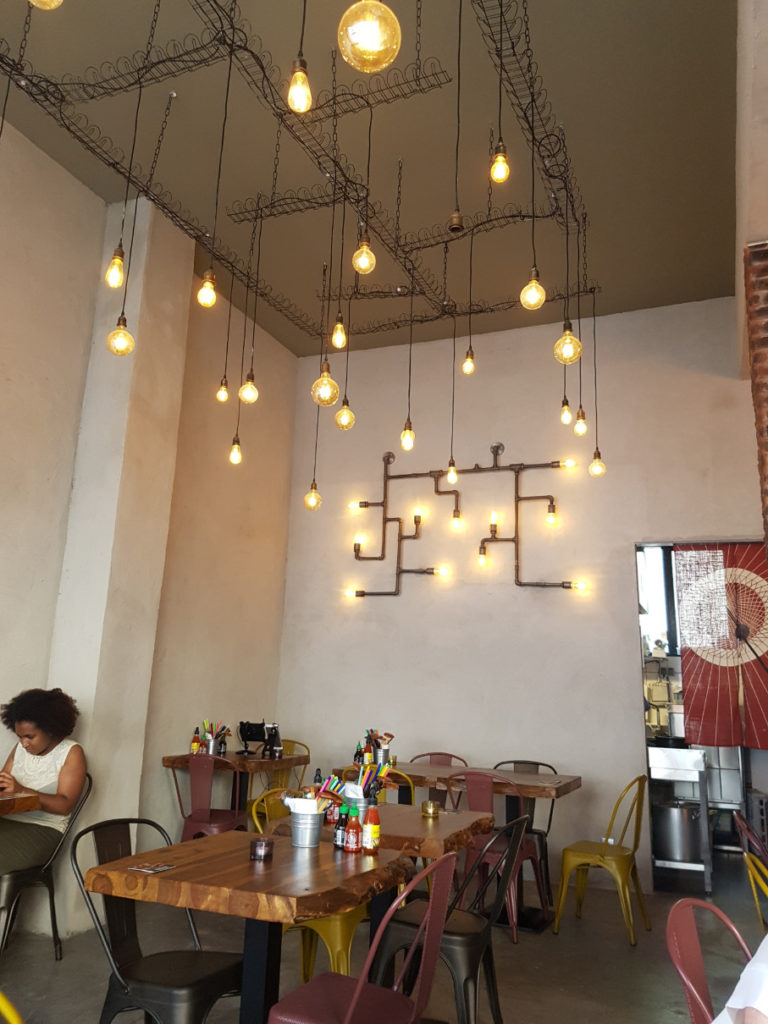 Their Laksa's, Pho's and dumplings taste even better when you find out that they've got pensioners working in the kitchen. The owner told me they wanted to fulfill a social role and 'profit' from all the knowledge of the older generations – this way everybody profits, and it's such an ingenious way of thinking that it makes you wonder why there aren't places doing this.
Address: Botersloot 18A,  Rotterdam
Hotspots in Rotterdam: Biergarten Rotterdam
Fair enough, the Biergarten in Rotterdam can hardly be called a hidden gem of Rotterdam. For years now this urban garden next to Rotterdam Central is one of the places to be. Many of you probably have been there once or twice, pounding away those half a liter beers with your colleagues after work, and why wouldn't you? I mean look at the glorious vibe present on a random Thursday: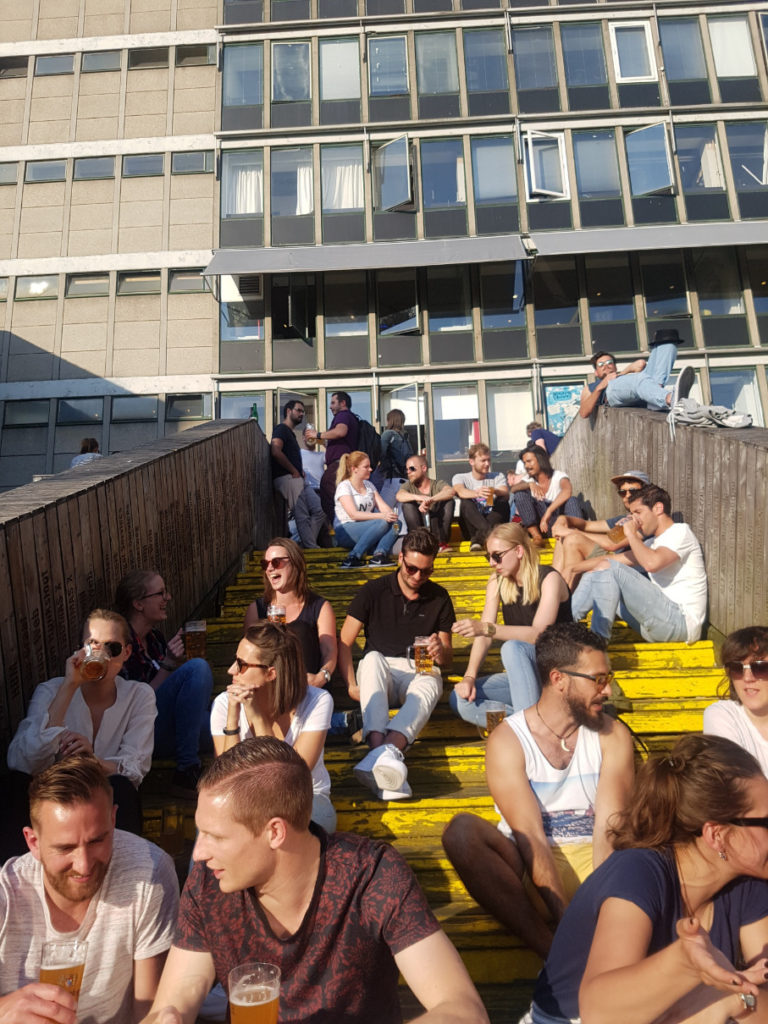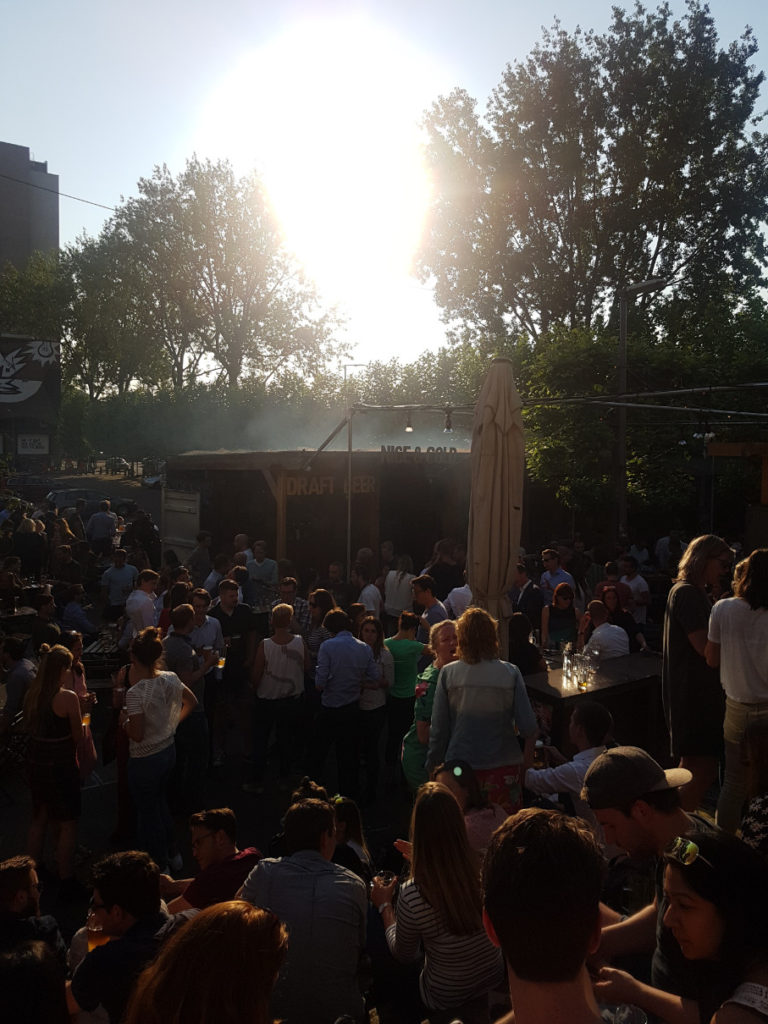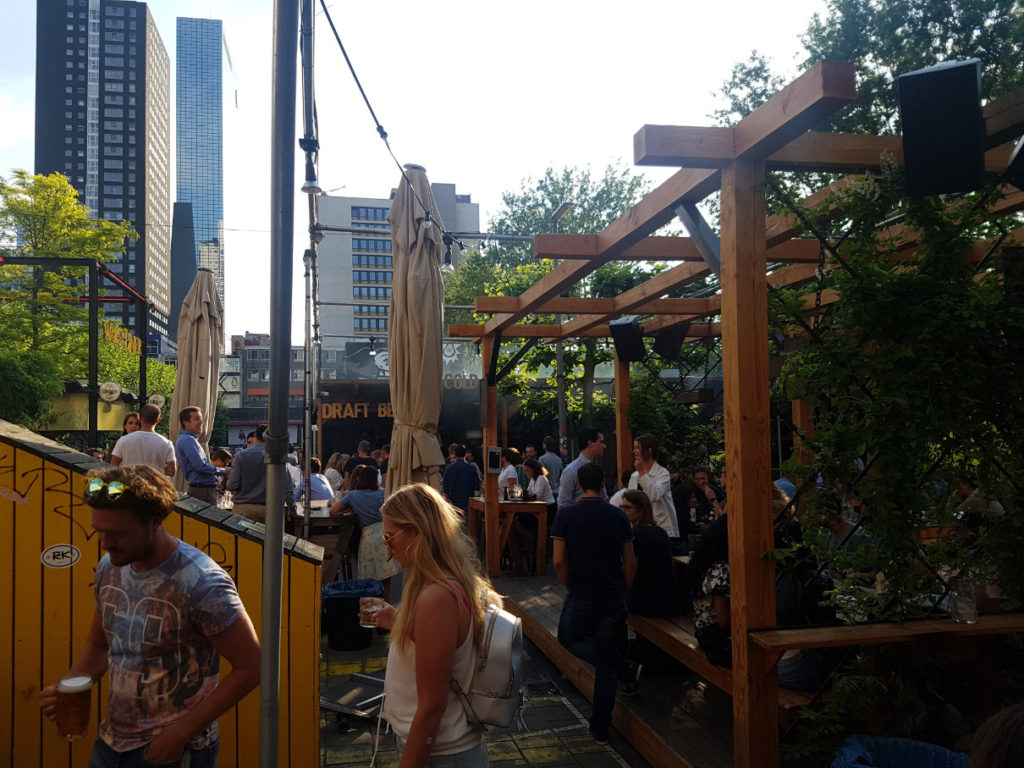 One would expect burgers and bbq-food to find their way to Biergarten's Menu, and yes they're nicely present – as well as some stews and salads. So a wide variety of choices available besides the obvious beers. But they had some pretty snacks as well, perfect to go with a beer. We tried the calamari, shrimp croquettes, and the nachos. Especially the nachos were something to behold, with pulled pork and cheese omnipresent! So come for the beers, but don't leave if you want something to eat.
Address: Schiestraat,  Rotterdam
Website |  Instagram | Facebook |
Know any hotspots in Rotterdam we should try? Feel free to tip us off!