Finding love at sea: Romantic activities in Scheveningen this Valentine's Day
People who say French is the language of love, only say that because they've never heard how you pronounce the Dutch word Scheveningen. The mere sound of it evokes feelings of romance, passion and memories of pure love… Well, even if that is not entirely true, the iconic sea-bound district of The Hague makes up for it with its outstanding sunsets, gezellige restaurants and numerous romantic activities to enjoy with your significant other. This vibrant Dutch town has a lot to offer when it comes to romantic activities in Scheveningen. With a little help from our friends down by Buitengewoon Scheveningen, we bring you 7 romantic activities in Scheveningen for this next Valentine's Day.
Romantic activity in Scheveningen #1: Breathtaking sunsets
I would lie if I say that I have never taken my dates to see the sunsets down by Scheveningen. It sounds cheesy, I know, but just look at the picture below: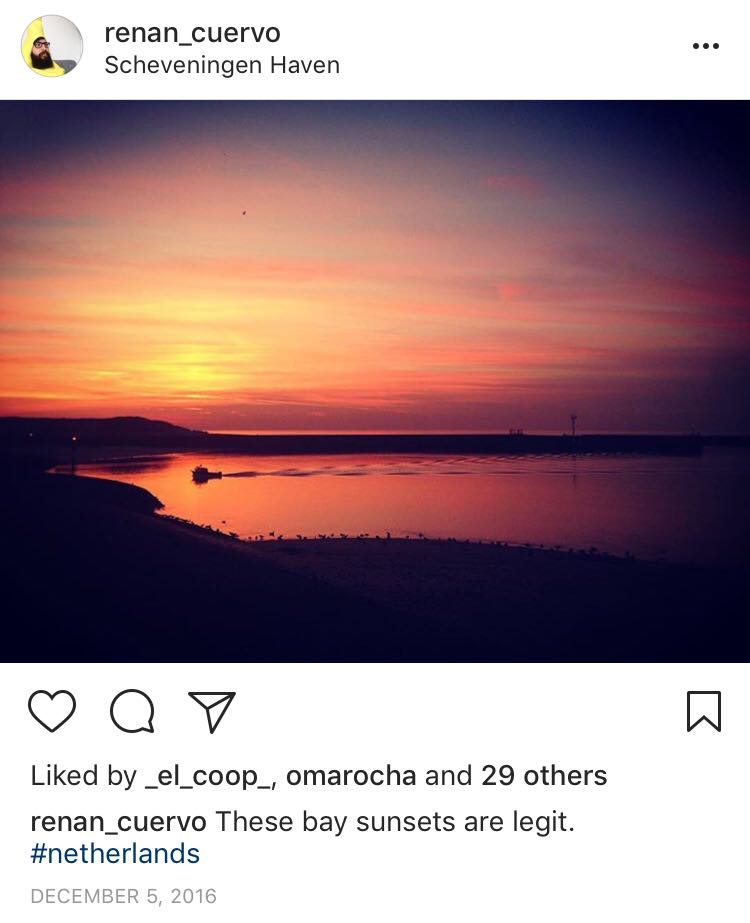 It's easy to understand why, though. The ocean's reflection and the departing/arriving boats in the harbor of Scheveningen, make for an amazing view to enjoy with your date. Even if the temperature is still pretty wintery, take it as an opportunity to take a blanket with you, and enjoy the view.
Romantic activities in Scheveningen #2: A walk down the pier.
There's something very alluring and romantic about Scheveningen's pier at night. Aside from the periodic screams of pure fear that come out of the pier's famous bungie spot, the pier is the perfect venue for a romantic walk with your lover. The live music of the many restaurants along the pier, the ferris wheel and the abundant food kiosks, make this area ideal to enjoy on February the 14th. After having dinner and enjoying the sunset, why not take a trip on top of the colourful ferris wheel?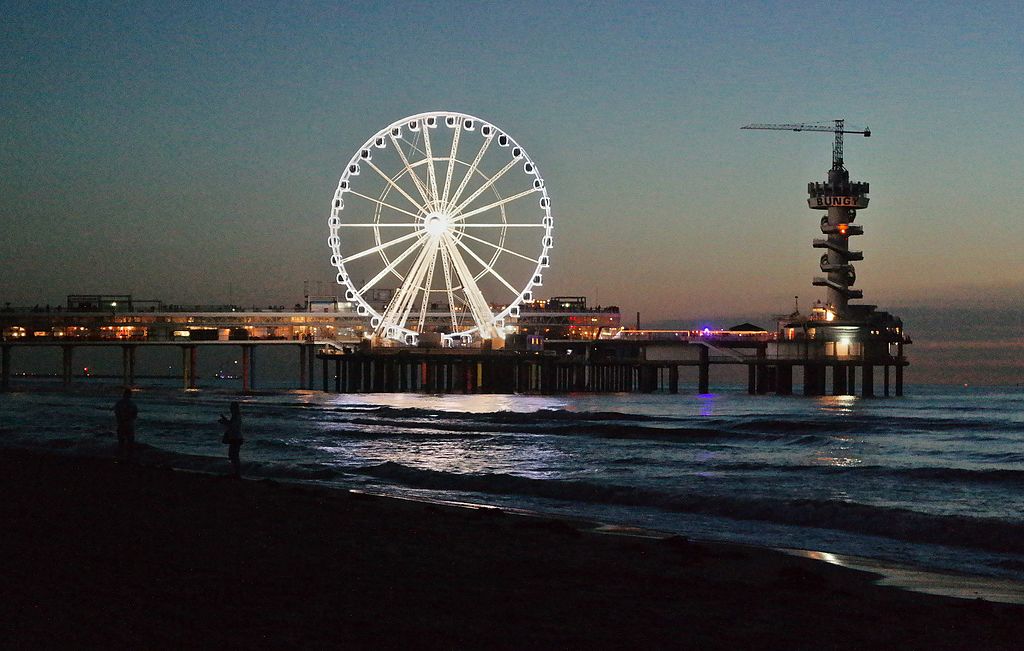 Romantic activities in Scheveningen #3: Dinner with an aquatic view at Sea Life.
Few thing are more romantic than having dinner while a shark swims above your head. If that's your idea of a romantic dinner, than a reservation at Sea Life is just the thing for you. The beach-bound aquarium of Scheveningen is home to a diverse number of sea creatures. A long see-through tunnel lets you take a walk while turtles and mantas swim above you. And on Valentine Day's evening, they are hosting a reservation-only romantic dinner.
Turtles will cheer you on throughout your date.
On February the 14th, Sea Life offers an exclusive 3-course romantic "underwater" dinner. Reservations will be held until a specific capacity is reached, and only 3 VIP tables will be available under the see-through tunnel. So if this catches your eye, be sure to check out the menu and/or quickly reserve on Sea Life's website.
This is certainly one of the most uniquely romantic activities in Scheveningen on our list!
#4: Tropical Valentine.
If there's one thing that will be missing this 14th of February, it's probably gonna be warmth and hotness. No, not that kind of warmth and hotness, more like literal warm temperatures. Thankfully, tropical, Latin and Caribbean dance performances and workshops will be there for you to heat things up.
This could be you attempting to dance salsa… think about it.
Places like the Grand Hotel Amrâth Kurhaus will host performances and workshops during V-day and on Saturday 17 and Sunday 18. So put on your dancing shoes and head over to this tropical opportunity down at Scheveningen.
Romantic activities in Scheveningen #5: Music by the sea.
A fool-proof plan for a perfect Valentine's Day day would certainly include romantic music. Who doesn't fall in love with a good violoncello addition in a symphony? Head over with your partner to the iconic Zuiderstrand Theater on February 14th to have a music-filled date.
This event promises a repertoire full of romantic pieces, themes that evoke life by the sea and Scheveningnen's history. This musically-inspired element should definitely be considered by anyone who wants to enjoy an evening full of emotion and beautiful melodies. What's more, the area around the theater is filled with a beautiful dune-filled scenery. So get your tickets soon at the Zuiderstrand Theater's website.
Romantic activities in Scheveningen #6: Message in a bottle contest.
Are you and/or your partner hopeless romantics and have an ease with words? Well, drop by The Hague's city center and write your heart out to try and win several romantic prices! We all know in this day and age that romance is in danger of going extinct. So the organisers of Feest aan Zee – 200 Jaar Basplaats are making a 'message in a bottle' contest to solve that!
Write your heart out!
Two wooden trees will be placed in The Hague's city center, where people can hang love letters inside bottles. The most creative and romantic letters could win an all-paid stay at the Grand Hotel Amrâth Kurhaus and other prizes. There are no limits on how creative the messages/letters can be, so be sure to participate from February 8 to February 11. The letters will be read out from February 8th by radio-host Dr. Love on 'Den Haag FM'. He will also announce the winners on Valentine's Day.
Romantic activities in Scheveningen #7: Wine tasting class with your partner.
If you're more into having an educational date this Valentine's Day, why not take a wine crash course?
"Wine tasting? Wine not?"
The Wijnstudio at Frederik Hendriklaan offers a one-day intensive wine tasting course. This offers the perfect opportunity to have an educational yet fun experience with your date. And drink some wine on the side!
Do you know any other fun and romantic activities in Scheveningen? Let us know in the comment section below what they are!