Oh Holland, little beautiful country! For years now all of you Dutch fans out there have been massively clicking the like and share buttons of our Facebook page when we shared pics of Dutch scenery. Rotterdam's urban awesomeness, Amsterdam's classic canals or a picturesque little church in the Dutch countryside. It doesn't matter, we loved it all!
So we teamed up with Roy Poots and worked on this post to bring you 10 of the best and most amazing pictures of the Netherlands. Enjoy! (and feel free to share the beauty of the lowlands with anyone still doubting if the Netherlands is worth a visit)
Let's start with a classic:
1. Kinderdijk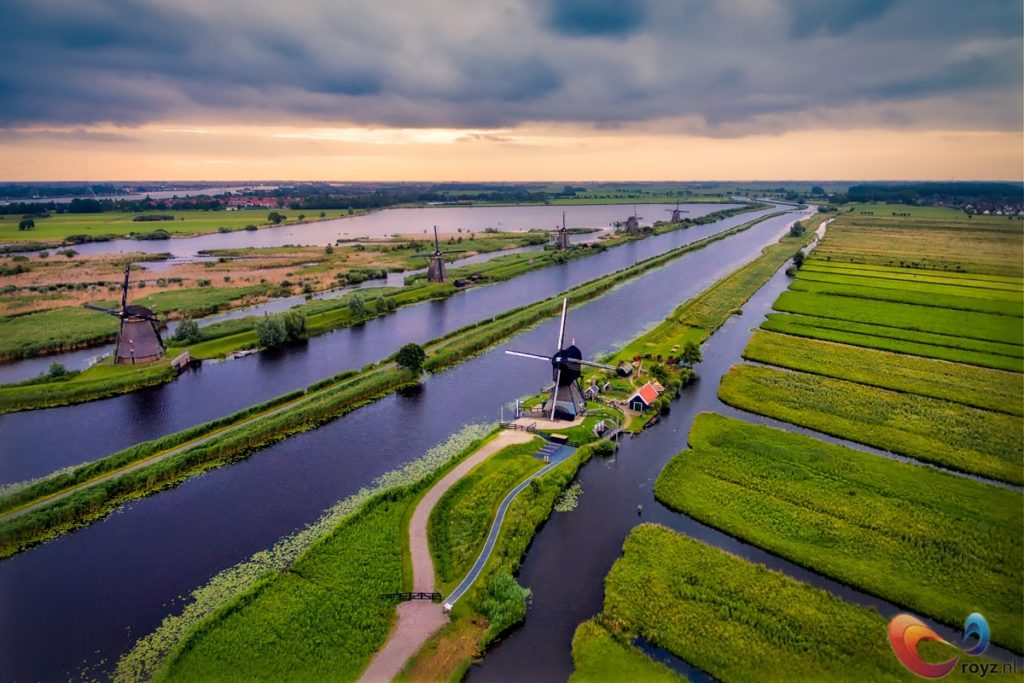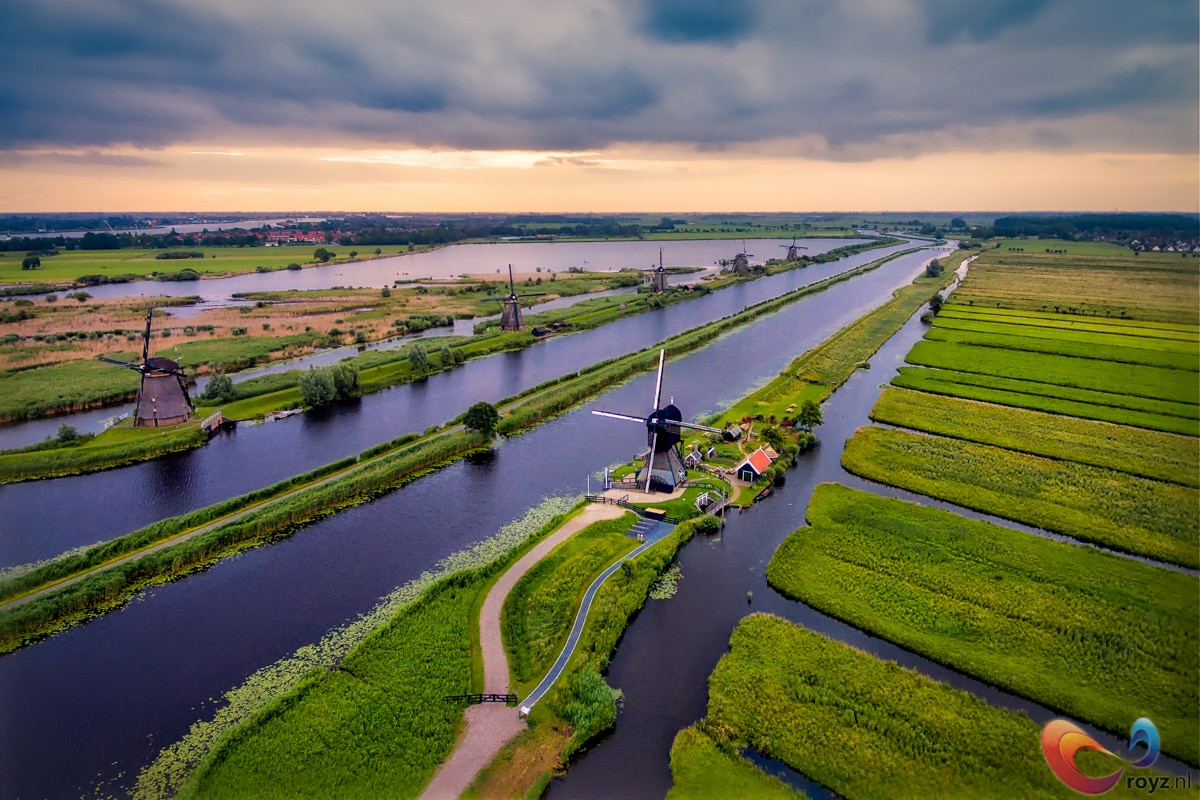 Near Rotterdam, 19 monumental windmills make up the quintessential Dutch UNESCO heritage site of Kinderdijk.
2. Rotterdam
Speaking of Rotterdam, here we see an amazing shot of a cruise ship at night in front of the 'De Rotterdam' building by Rem Koolhaas.
3. Zeeland
Famous for it's Delta works in our everlasting fight against the water, Zeeland's infrastructure and scenery also delivers some crazy coloured visuals!
4. Scheveningen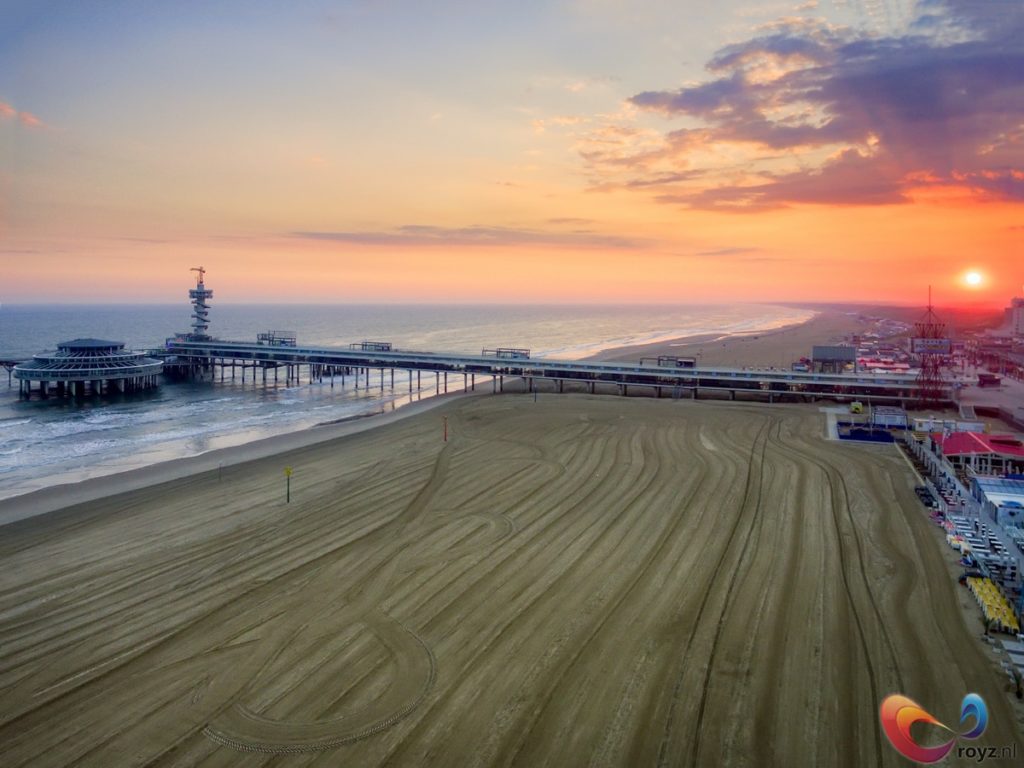 This beach town near The Hague with the unpronounceable name for non-native Dutch speakers  with its famous pier brings you a Los Angeles-like sunrise. (WOW!)
5. Snowy Holland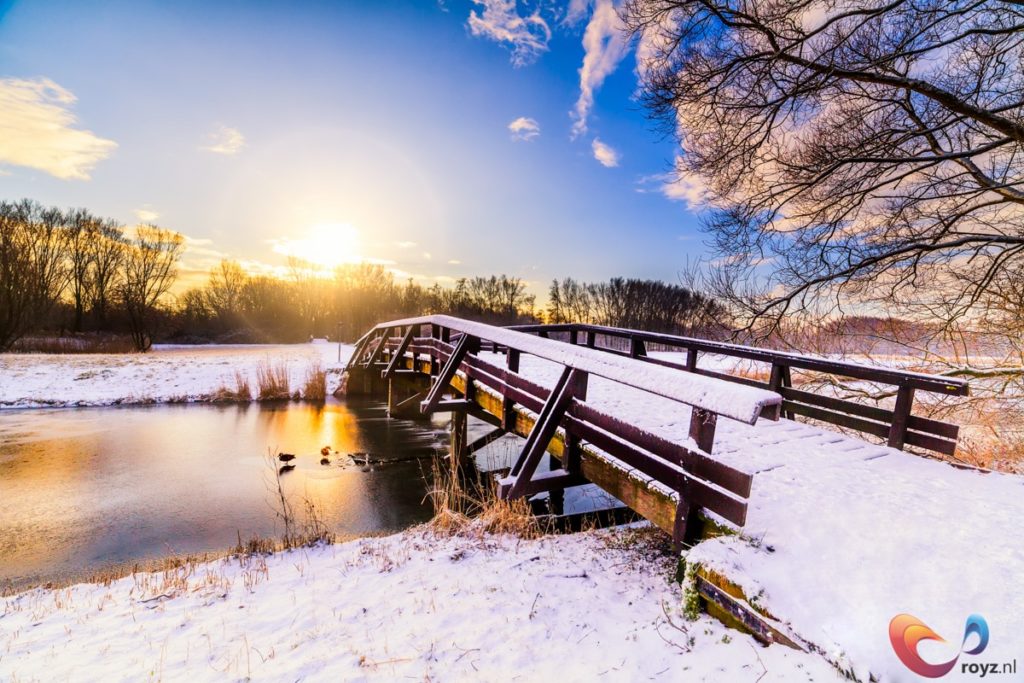 It doesn't snow that much in Dutch winters, but when it does… Oh boy <3
6. Delft!
The classic Dutch town of Delft offers you a little looksie into the better parts of the Netherlands of 400-something years ago.
7. Kootwijk
The old radio station of Radio Kootwijk in the Gelderland province is kind of a hidden gem of the Netherlands. Hauntingly beautiful!
8. Utrecht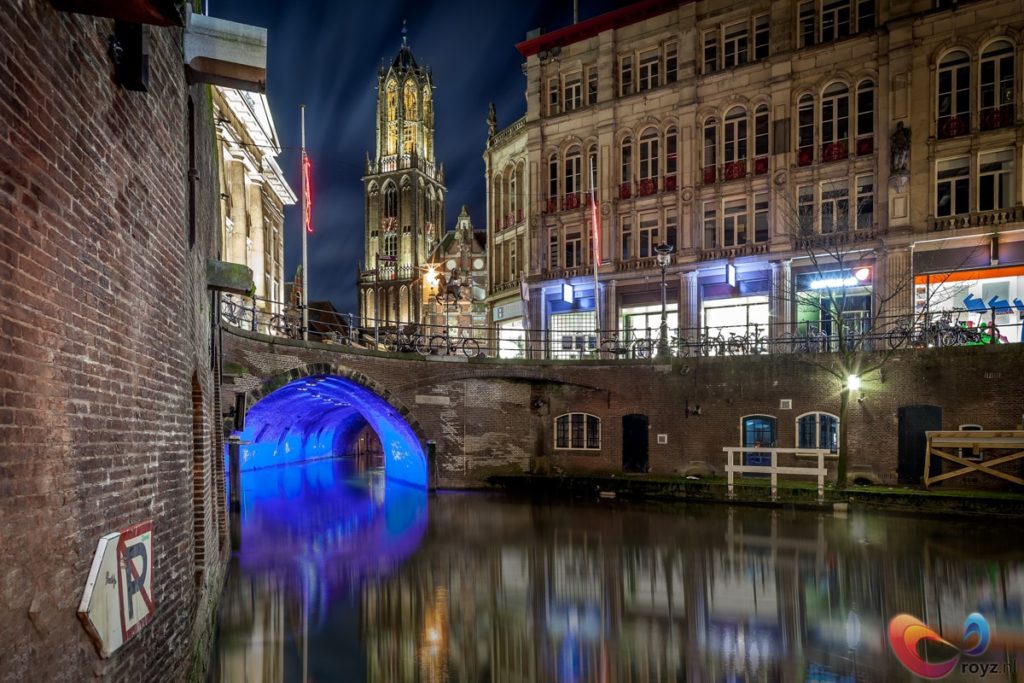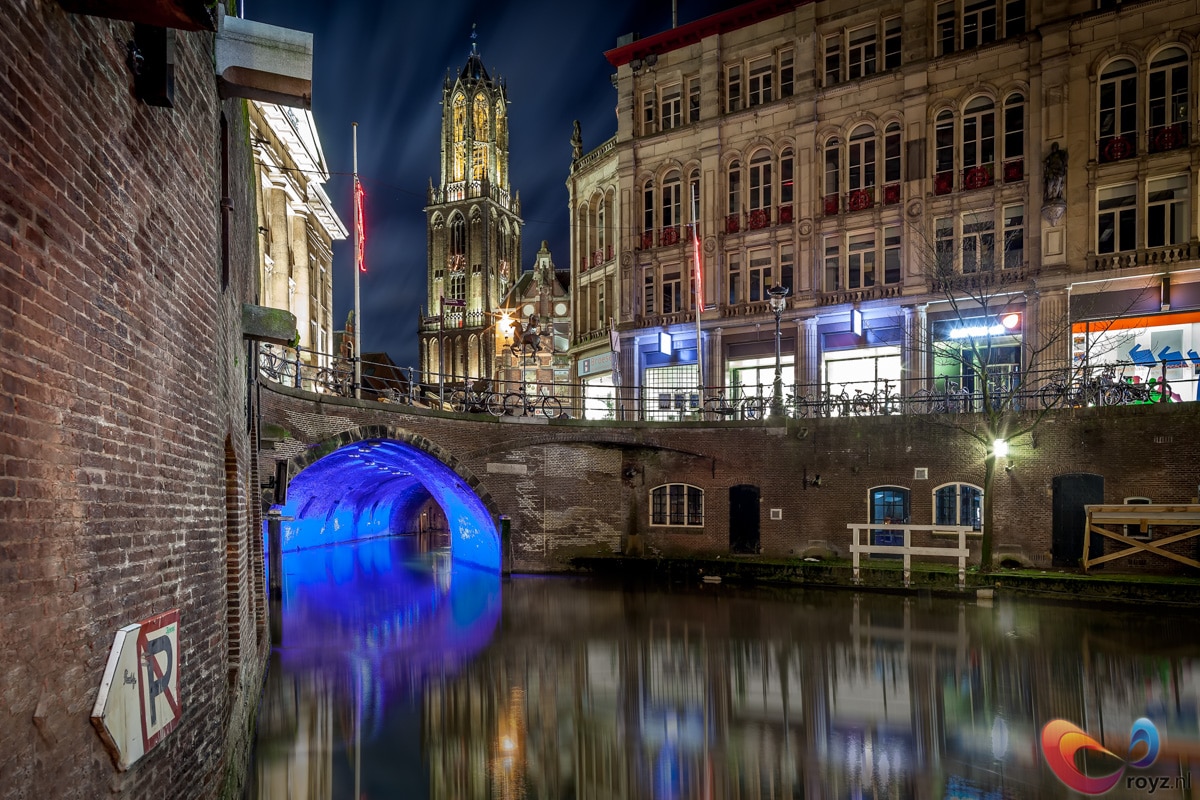 This city in the center of Holland has everything going for it. Utrecht has the classic canals (some say the best ones in the Netherlands), the magnificent Dom tower and a vibrant student community – all making it one of the best places in the Netherlands to live.
9. The Flower Fields
Can anybody ever get enough of these postcard shots of the flower fields that, come spring, people are flocking to? (Here's how to get there like a true Dutchie -gratis)
10. Amsterdam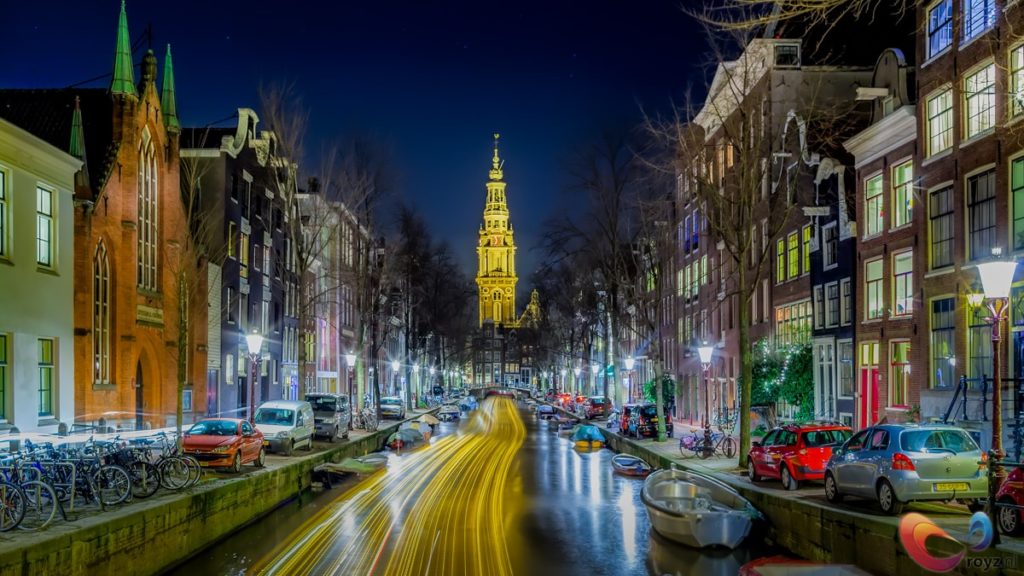 Last but not least obviously. Amsterdam! Our capital is so photogenic that we just had to cheat and give you three pictures instead of one. (Well, I guess no one is hurt by that little lie).
Missed any beautiful spot from the Netherlands in this article? Share it with us in the comments and we'll work on a sequel! 🙂
And if you can't get enough of Roy's great work, be sure to follow his FaceBook page!
and for more classic Dutch sights, the DutchReview Instagram account is also a good one to follow obviously 😉