Being the classic example of a high school exchange student that I was, I got acquainted with the sport called football. Wait, American football that is. I attended a pretty large high school and the Friday nights of the fall semester were all about football. I loved it, the atmosphere, the popcorn, the cheerleaders and football players, it was just like the movies. Except for one little detail – I didn't understand a thing about the game. I was constantly sounding like the American equivalent of one of those annoying women in the Netherlands that don't understand offside (I obviously do) because during the American football games I was constantly saying: 'Why are they running that way? Shouldn't they go back? Was that good? Where's the ball? Why are they stopping – AGAIN? Why are there so many players not playing?' After a couple of minutes, I decided to just go with it (to save myself some friends to watch the game with me) and just cheer when everyone else was cheering. In the end, I told myself I totally understood everything (but to be honest, I only know that you should get the ball over the last line, that's it).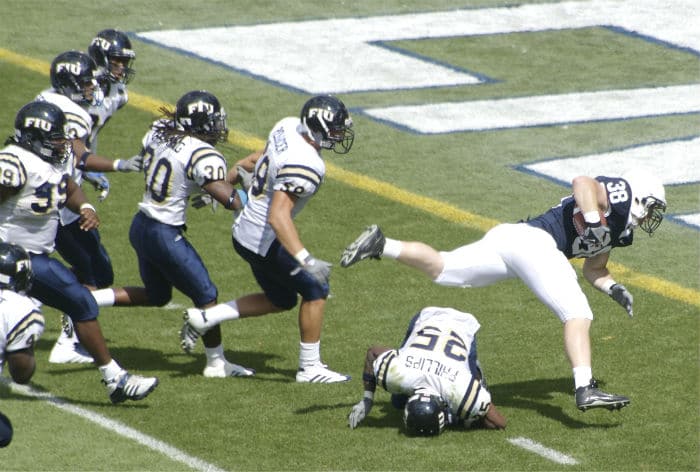 I absolutely love soccer. Or should I say football? Well, I'll call it soccer to make things a little clearer. My mood on Sundays is definitely depending on if Feyenoord is going to make me happy. In the US, people were often surprised about my lack of knowledge of American Football and my love for soccer. Soccer was often seen as 'boring'. Still, soccer gained popularity in the US and especially women's soccer during the Olympics, where team USA won the gold medal last year. But it is nothing like the soccer culture of Europe and South America. It makes me wonder, why is the most popular sport in the world, not something Americans stay home for?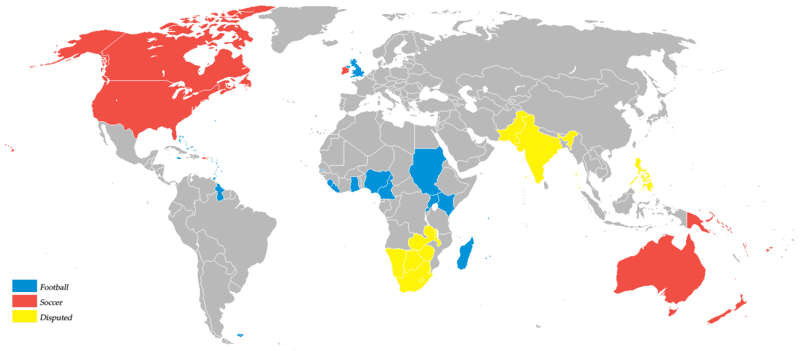 Why don't Americans like soccer?
The question 'Why don't Americans like soccer?' is one that boggles the minds of countless people around the world. Seriously, Google 'Why don't Americans like soccer?'. I did, and I came across numerous theories that sounded like they could explain this phenomenon, but there was not one definite answer.
One of the reasons often brought forward by Americans is that soccer is boring. A game that ends in a 0-0 score can't be exciting! American football and basketball have constant scoring opportunities and could never see a 1-0 score. Soccer supposedly takes too long and is not exciting. As a European, I frown upon hearing this. Of course, one game is more exciting than the other, but there is so much more to the game than just scoring. If you think soccer is boring, you 'just don't get it', according to what Europeans think. The internet has given tons of reasons for this, all boiling down to the fact that Americans more than any other society are living with expectations to be constantly entertained, and do not have the patience to sit out an entire game without the excitement of scoring all the time.
http://www.youtube.com/watch?v=sYUa7DpPses
The Simpsons are always scientifically solid right?

Another reason, mostly brought forward by Europeans, is that Americans don't like soccer because they are simply not that good at it and they only like to watch sports they are (one of the) best in. On the one hand, this could explain the relative popularity of women's soccer in the US. In the Netherlands, women's soccer is just starting to gain some popularity but it's nothing close the popularity of men's soccer. In the US, it is popular especially after they proved to be the best in the world. But on the other hand, popularity and skill might go hand in hand. In the Netherlands, little boys dream of being the next Cruijff, and they strive towards this dream because of the popularity of soccer. In the US there might be tons of talented soccer players walking around that never put their abilities to use. This is a typical 'which came first, the chicken or the egg'-discussion, is there talent because of popularity or popularity because of talent?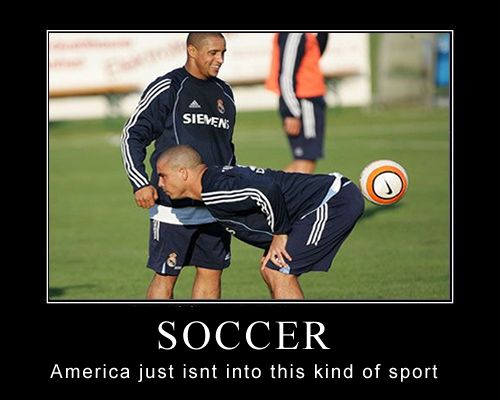 The thing that makes the world go 'round: money
The most probable reason I came across during my search on the internet was probably the thing that makes the world go 'round: money. A soccer match is 2 times 45 minutes, during which the game might stop for a little while as a result of an injury or a substitute entering the field, but the clock keeps on ticking and the game doesn't stop. If you ever watched television in the US, you might have been surprised of the number of commercial breaks during a show. Or if you watch Dr. Phil in the Netherlands you might be surprised by the number of times Dr. Phil looks into the camera and says 'we'll be right back' after there was just a touching and emotional moment where Emerald was crying over her cheating husband and you are considering yourself lucky that you live in the Netherlands and you have a 75% chance that there won't be a commercial break so you can find out right away what kind of dirty stuff Shawn did while Emerald thought he was working. Or maybe that's just me.
But you also know that the commercial breaks in the US are much shorter. Perfect for a quick grab of a drink or a bathroom break, while Dutch commercial breaks take so damn long that you can prepare a pizza in the meantime and you will suddenly forget what program you were watching in the first place. Well, I'm getting off track here. My point: American football stops a lot for whatever it is they are doing, and American TV loves it. This is why the most talked about moments the day after the Super Bowl are the commercials during the breaks and not the team who actually won. Soccer is not that popular and it can only gain popularity when it is shown on TV. But the American network bosses are not that interested in showing something you can only have 1 commercial break in after 45 minutes. And thus it will not be watched by the public.
But this might change! NBC will start showing premier league football (soccer) and announced it with a hilarious commercial showing an American soccer coach in England and showed that whatever sport they love; they are in any case very good at making fun of themselves.
(And if you want to see a little less eloquent discussion about which sport is the best and why, just look at the comments. Got to love people that argue on YouTube comments)