Why Barn47 should be on your places-you-want-to-feast-at bucketlist
Ever got that feeling of having an almost unlimited appetite but don't know for what kind of food? The brand new Barn47 in The Hague might just solve that 'problem' for you. Long story short, it's a foodcourt deluxe where you can eat as much of their delicious offerings as you like and are physically able. But there's so much more to it than that!
What's Barn47 exactly?
Barn47 is located on the outskirts of The Hague and it's a restaurant, partyplace, gourmet- experience, foodmarket and generally chill place rolled all into one. The founders went for the experience and feel you always get with those epic foodhalls in Madrid, Kopenhagen or Bangkok – doing it by combining flavours from all over the world and bringing all these delicacies to you for a fixed price.
Once seated you can venture to the foodstalls and order anything you like and bring it back to your table. And yes, you can order just as much as you like and there's no time-limit or anything, quite Un-Dutch all of this and nowhere did it get tacky as other all-you-can-eat places. The staff also does a good job in making you feel welcome and relaxed.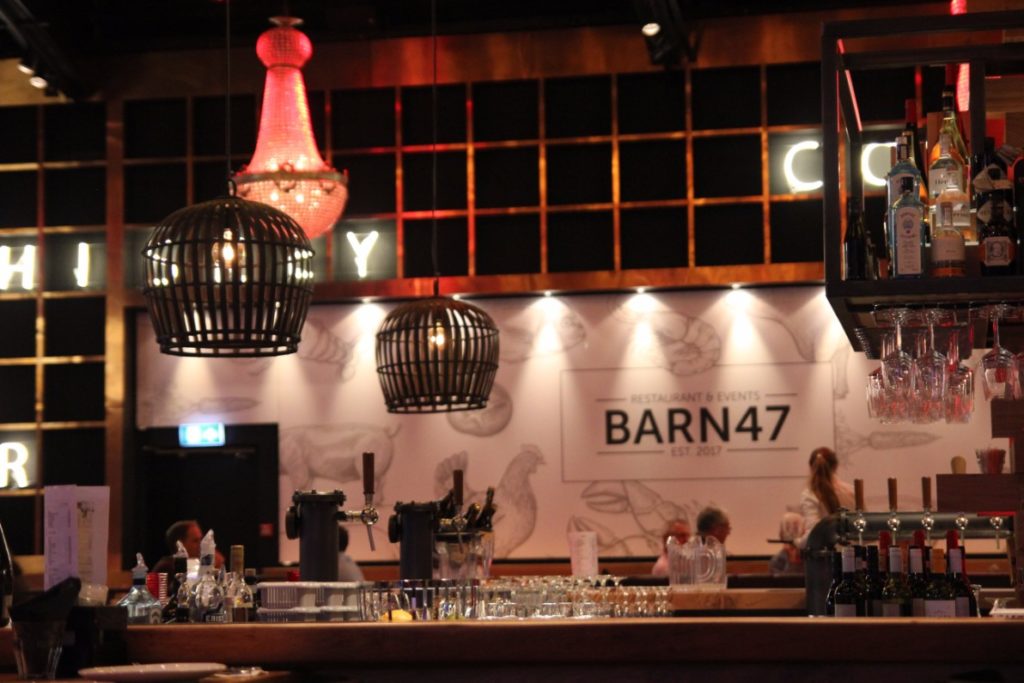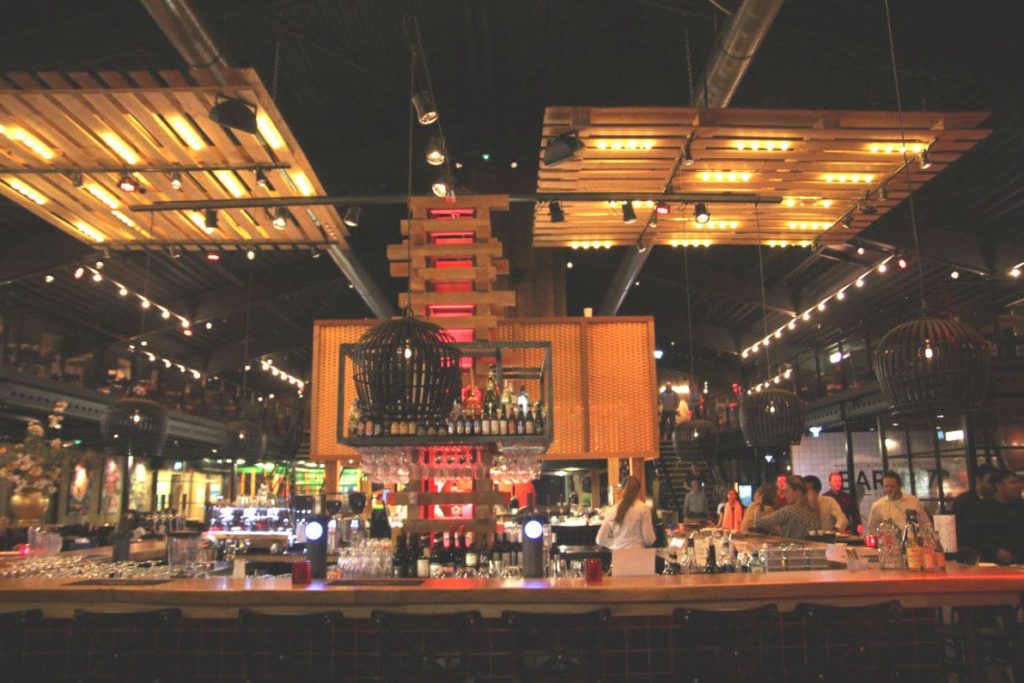 Did I mention the place is looking really sharp? Barn47 is beautifully decorated with luxurious leather couches, trendy accessories and fancy red chandeliers. It totally works together and it's still cozy, which is kind of unexpected since the place is pretty massive. However, the absolute stars of the place are its food stalls and their chefs!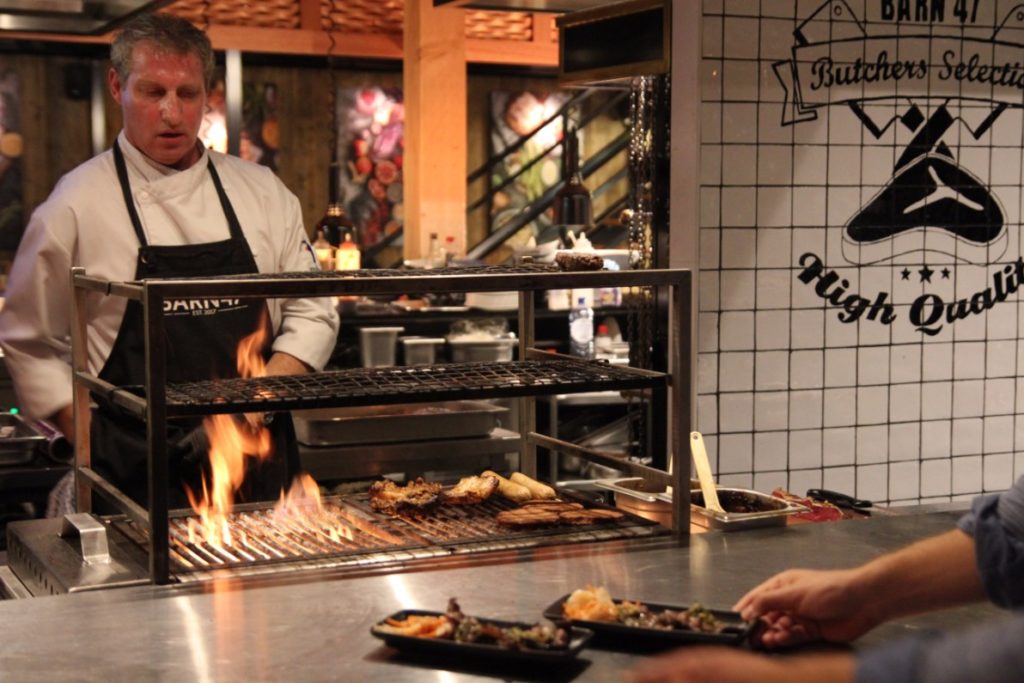 The Foodstalls of Barn47
It's only a foodcourt when there are loads of foodstands to choose from, and Barn47 has this aspect done spot on. The stand brings a lively atmosphere to the place and you can see what they're cooking, which in my opinion is not only great because everything you eat is fresh – but also because you can see what you're about to order (no problems with a menu you can't read here!).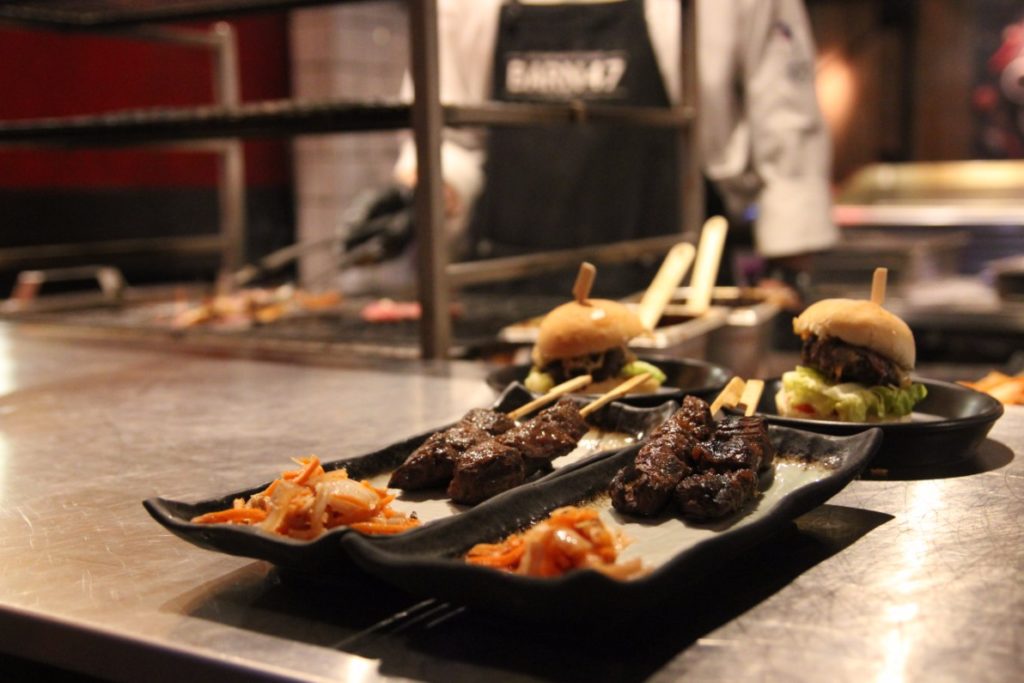 And there's plenty to choose from: Mexican food at El Cucina, Pizza's at the Woodstone Kitchen, Barn's Butcher grills some of the best meat ever (picanha!), the Asian pork belly at the Asian Bar and please don't forget to eat some gamba's at the Fish Market. That's only half of the available options since there's also a kid's corner, a salad-bar-deluxe and even an 'automatiek' at which you can get 'kroketten uit de muur' – making us DutchReview folks very happy.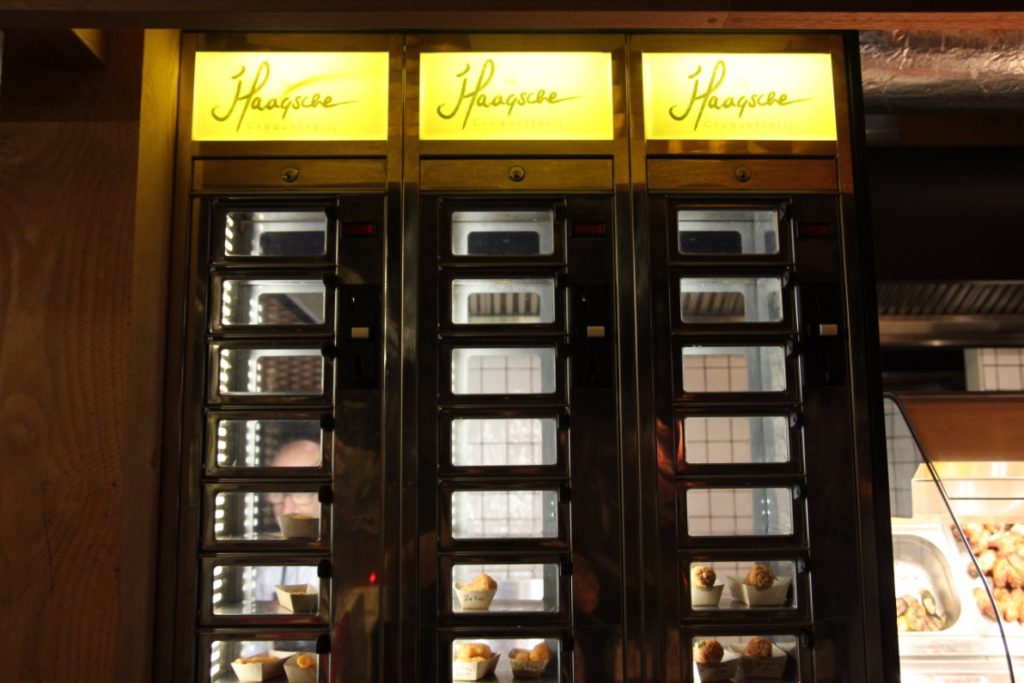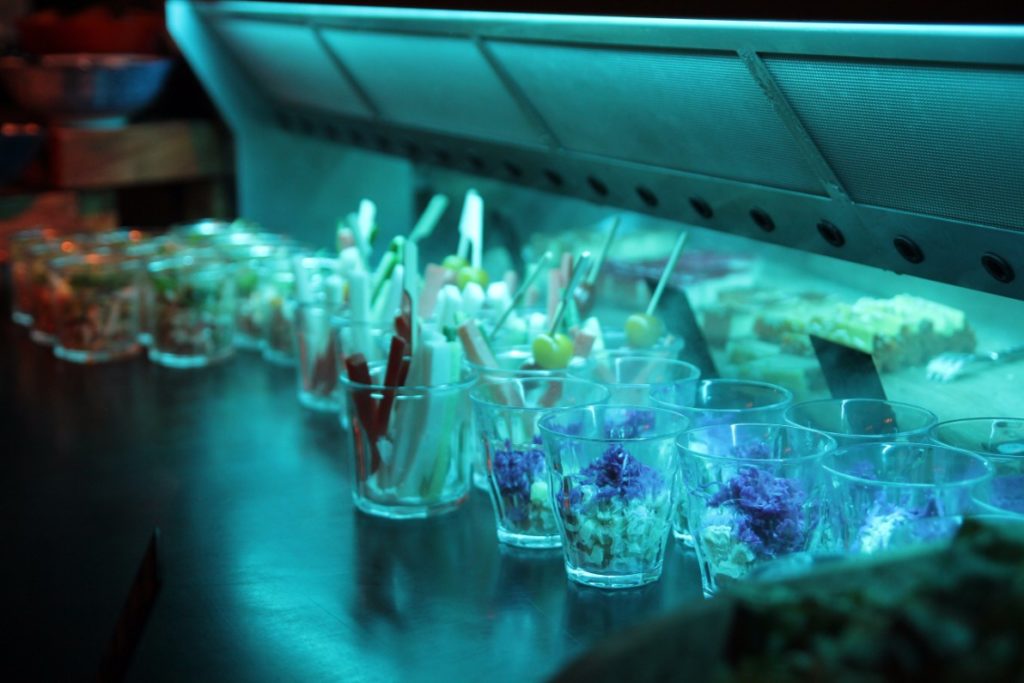 As usual, pictures do a way better job of telling this story: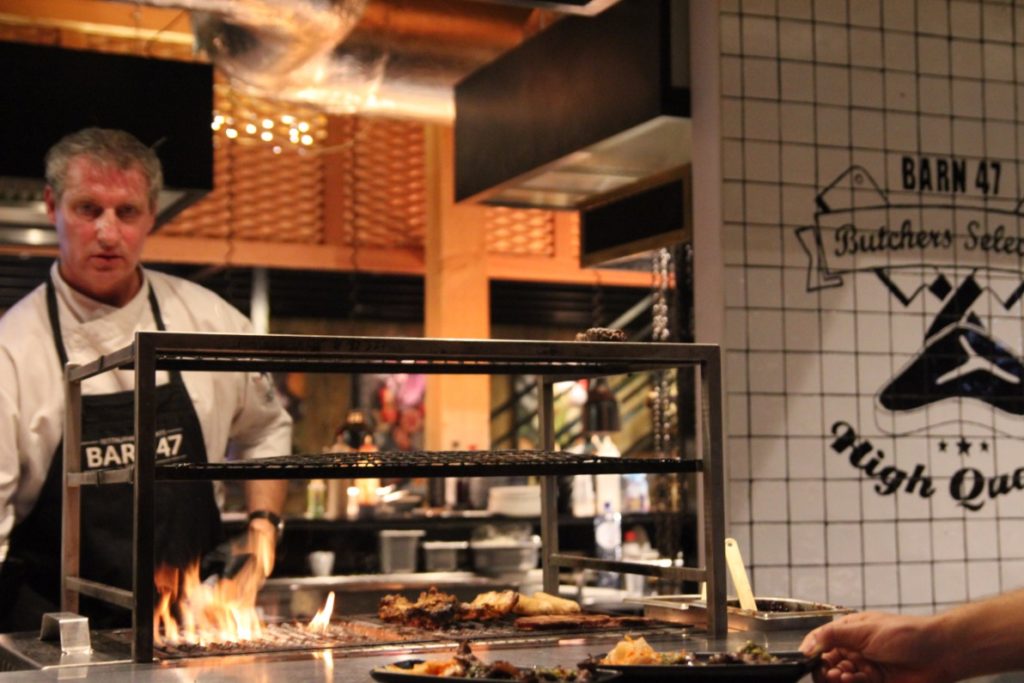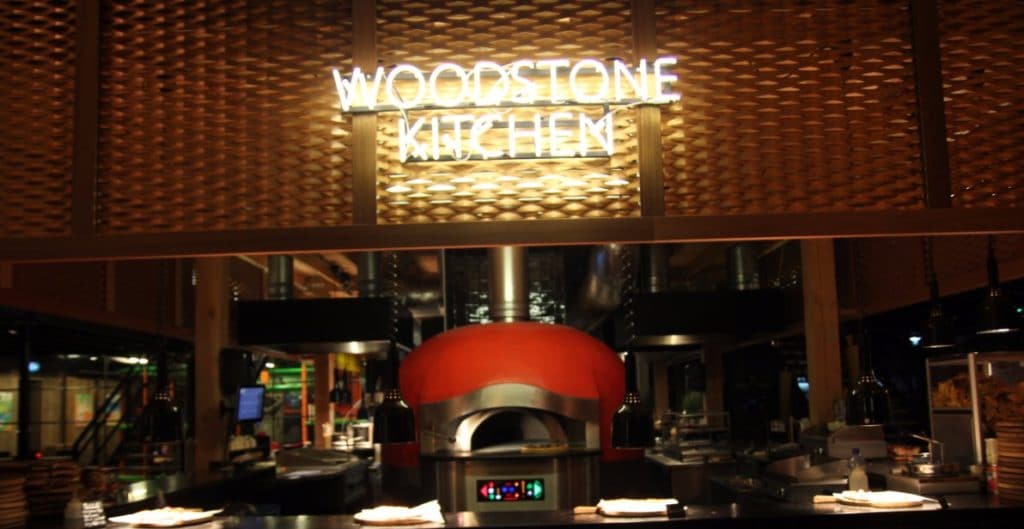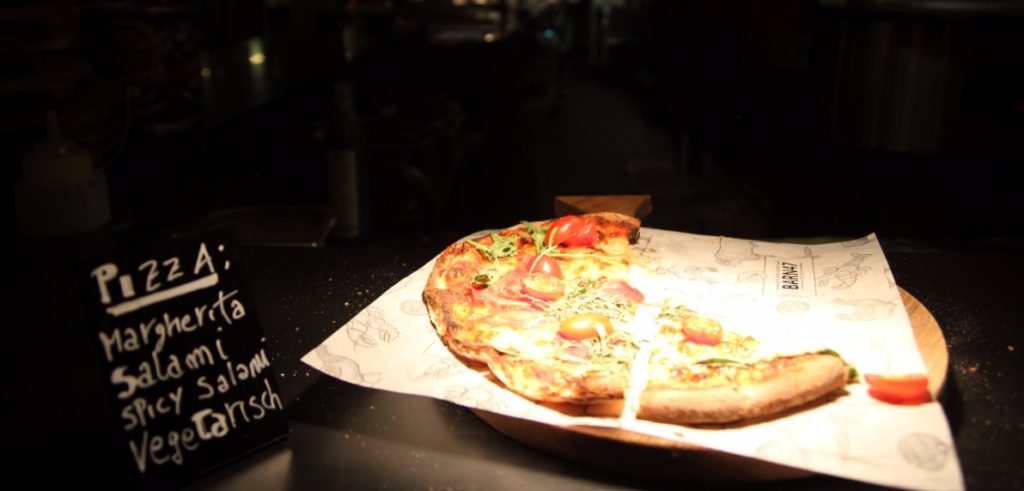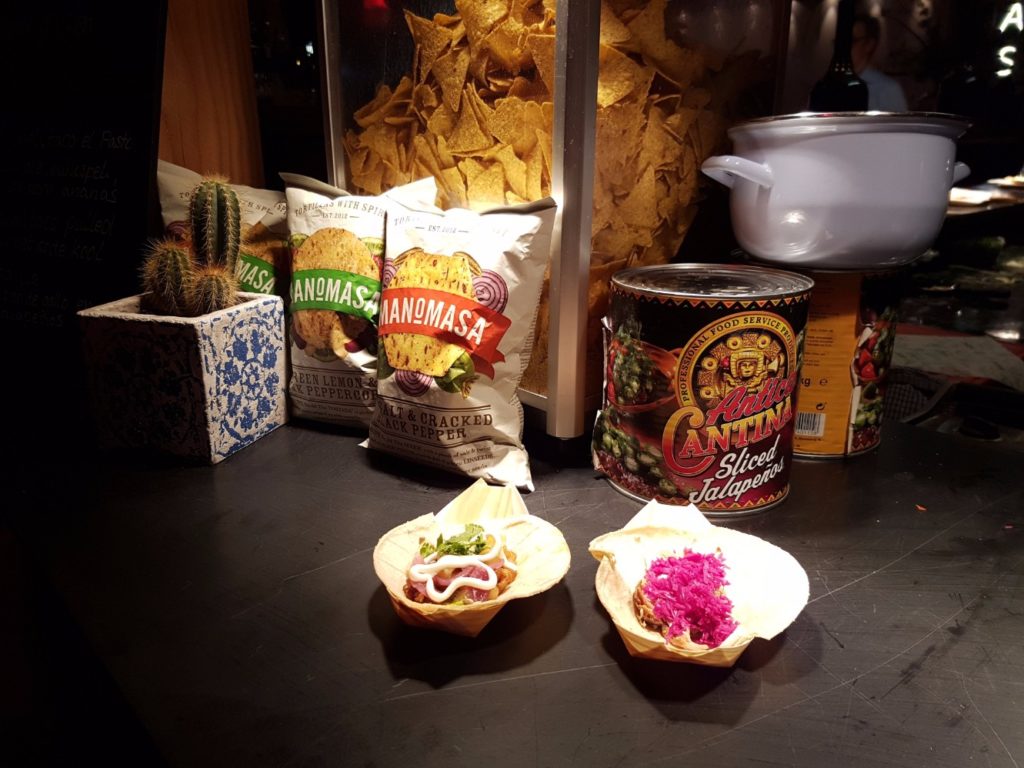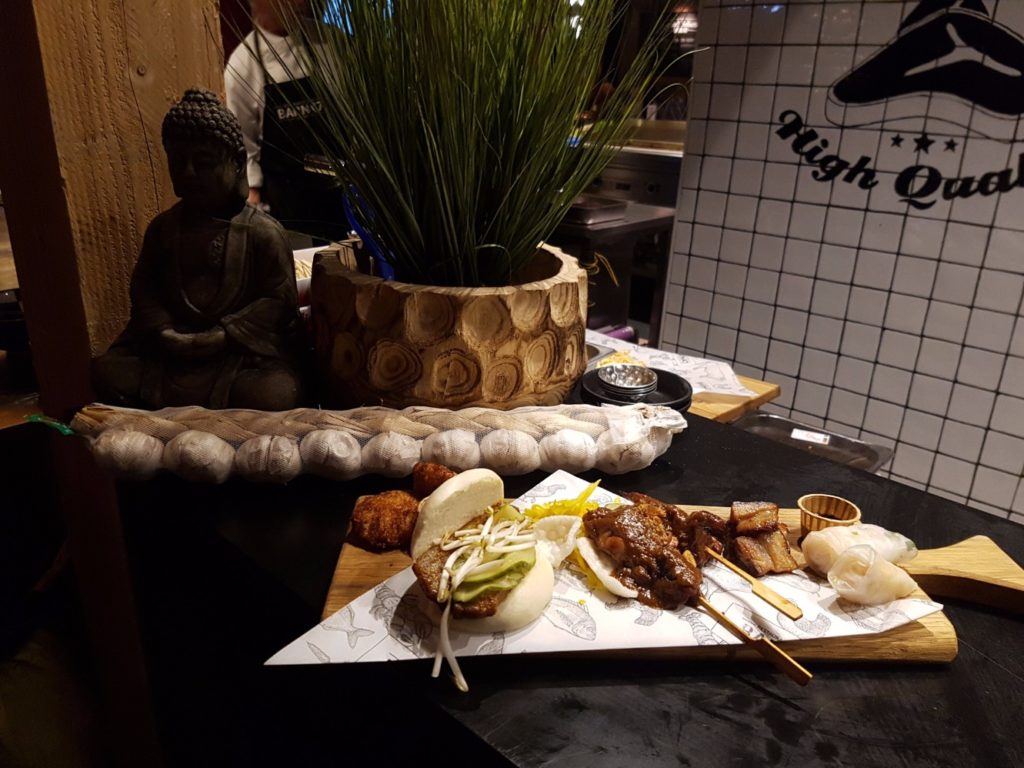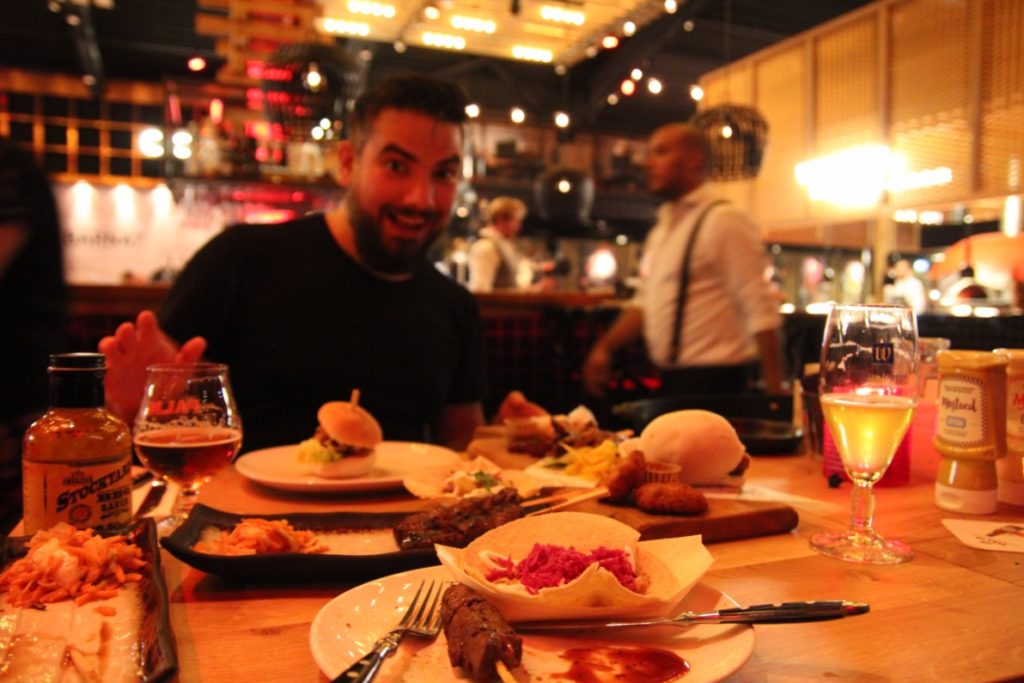 That's it? No, we need to talk about the dessert options, because any place that offers you unlimited cheesecake, white chocolate mousse or the possibility of creating your own dessert with a zillion topics can't go unmentioned.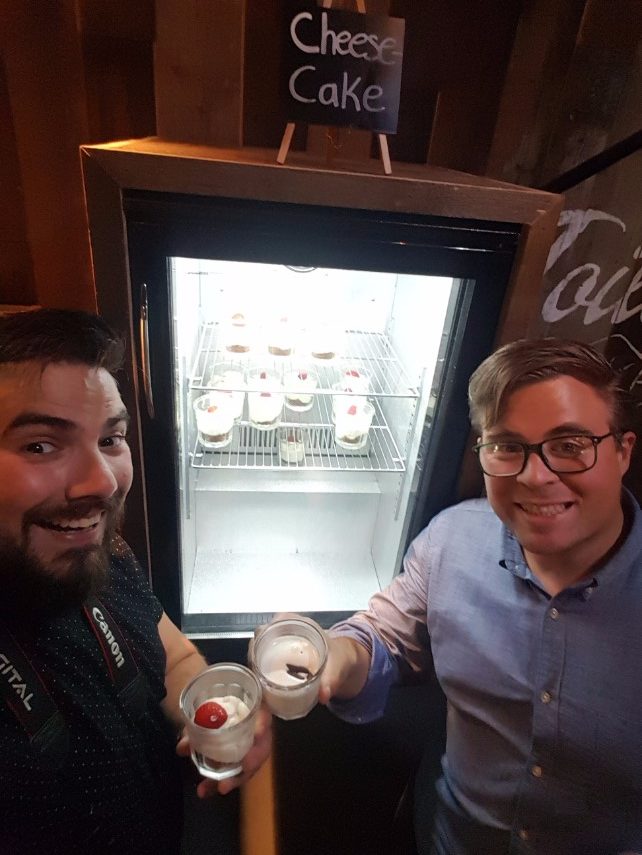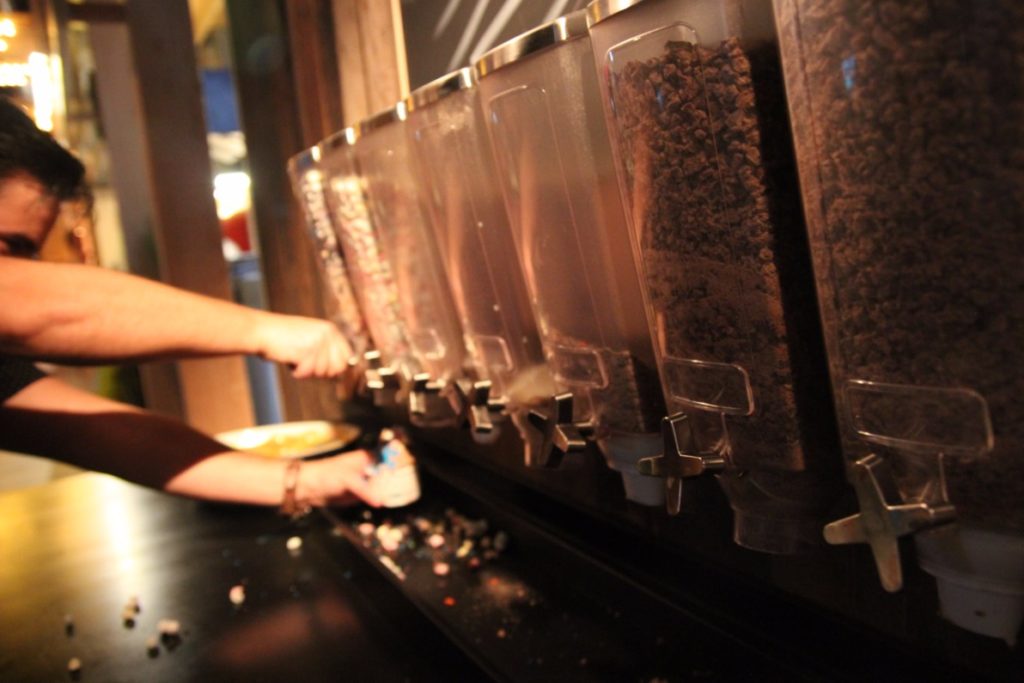 More than just eating
There's more to Barn47 than just dinner. First of all, they have special attention for the little ones in their kid's corner. So besides food your kids will like there's also a little playground there for them to do their thing (playing) while you can finally do your thing (eating, chatting, drinking wine and gin-tonics).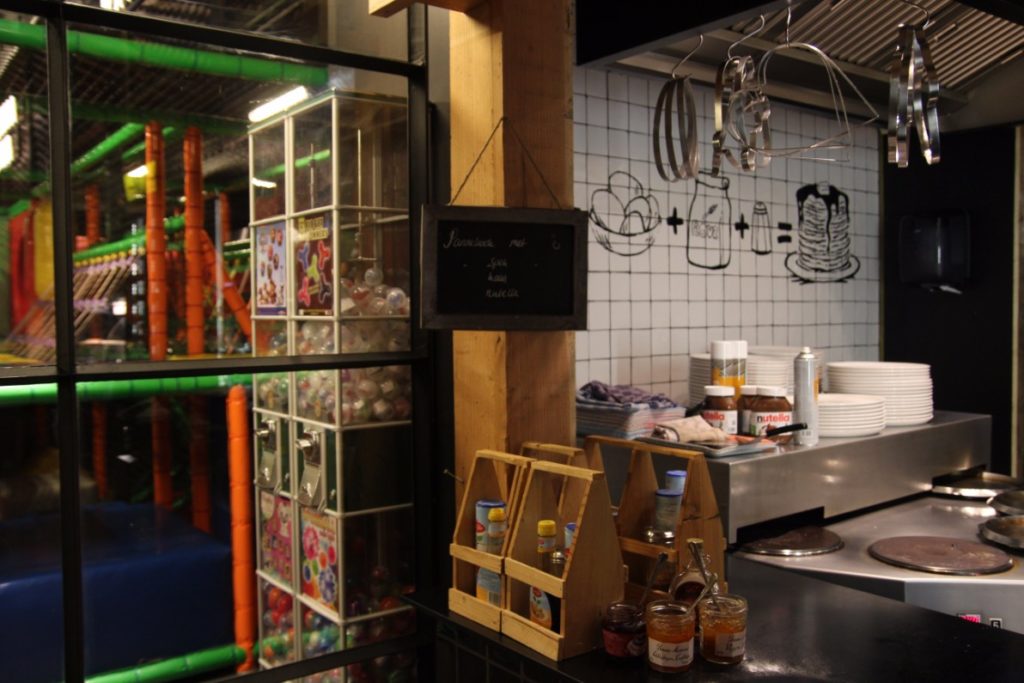 Luckily the kid's corner is far away from most of the tables, so it's not a nuisance if you came to party and play – things that are also totally possible at Barn47 – either with a sizeable group of friends or co-workers. Or whenever they have a party-event (better check the Barn47 FB-page for those)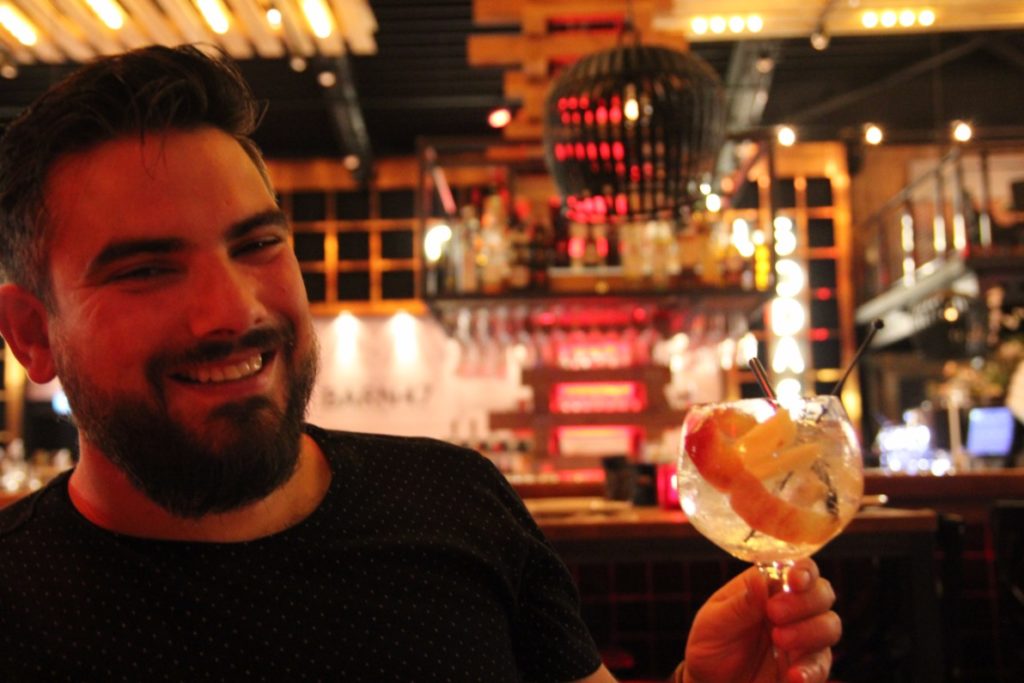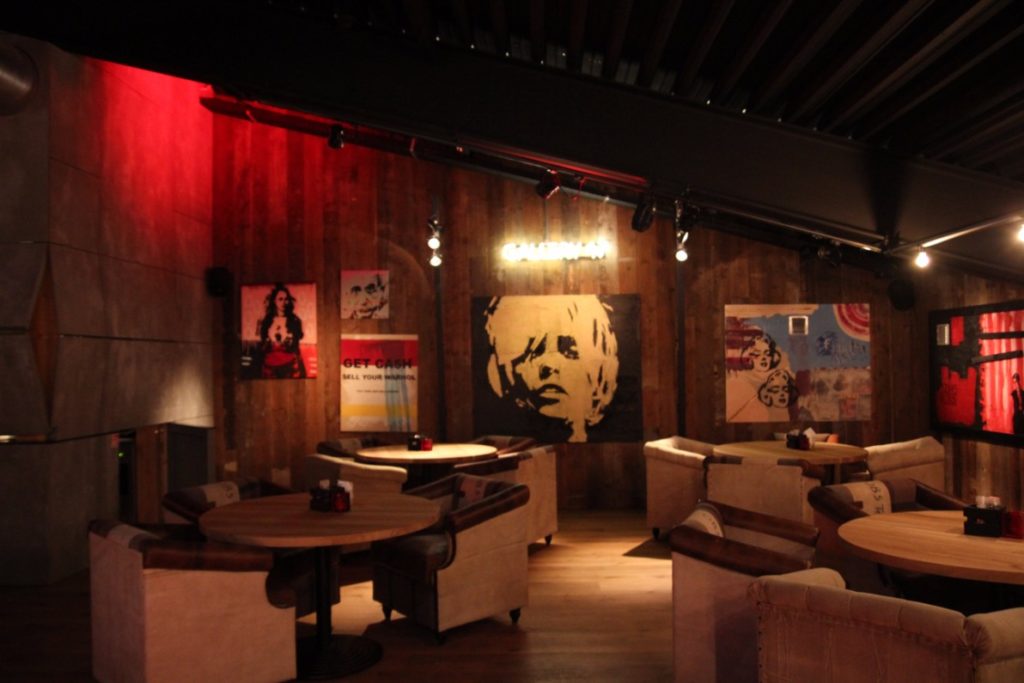 How to get to Barn 47 (and that kind of info)
Prices are extremely affordable, during the weekdays it's just 24,50 euro for eating all that goodness. Friday – Sunday are also just 27,50. So yeah, gourmet food hall stuff but not those prices! Kids can eat for less and brunch is even more affordable with 17,50 euro.
Barn47 is opened 7 days per week from 17.00 till 22.00, Fridays and Sundays even till 22.30. There's also the option of brunch on Sundays from 11.00 till 14.30. We arrived by car and recommend you do the same, with over 300 parking spots available there's enough space for everybody.
Address:
Poeldijkseweg 47
2544NS Den Haag
Website | Instagram | Facebook