Up until this day, I never saw reason to jump on the Justin Bieber hate bandwagon. Yes, his music is an awful travesty and his fan-base consists entirely of unsophisticated and impressionable children. He can't sing and he is the puppet of a music industry that only cares about money, whoopedy-freaking-doo! Until this day, I saw no need to beat on that dead horse. Until this day, I always saw more people hating Bieber than I ever saw anything from Bieber himself. After all, it's pretty easy not to expose yourself to things that make your stomach twirl. So until today, I never saw Bieber as something worth giving the most valuable currency of this day and age, which is attention.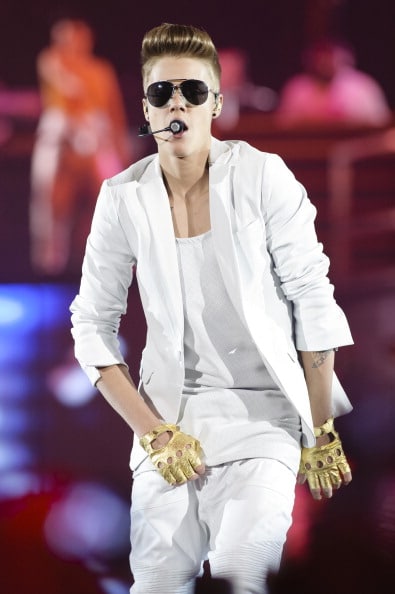 That is, until the day he decided to get his proverbial hands on rather sensitive Dutch history.
As most of you probably know by now, the Bieb has stirred up controversy over his entry in the Anne Frank museum guest book. Anne Frank, as we all know, has become an international symbol for the persecution of the Jews during World War II. Over the course of two years, she and seven other people hid behind a storage room in Amsterdam, while Anne kept a diary that would later be published by her father Otto Frank, the only one of the group to survive the war. Anne herself perished from typhus in a Nazi concentration camp after the family had been betrayed in August 1944.  After the war, the house was turned into a museum that now draws roughly a million visitors each year. The Bieb took the time to visit the museum while on a European tour, and after the visit, he left the following comment in the guest book:
"Truly inspiring to be able to come here. Anne was a great girl. Hopefully she would have been a belieber."
Needless to say, a shit-storm ensued over that last sentence and people the world over blasted Bieber for being spoiled and self-centered, whereas some came to his defense (not just talking about his fans). The fact that it's so easy to pick on the Bieb for this insipid action is by no means a reason not to do it. But aside from stating the obvious and pointing out that he wrote something that he should have known is gravely offensive to many people, I am more curious over the question what Bieber's real crime is. If you ask me, it's not a sociopathic desire to link a young person's death to his musical career, but rather: mind-boggling stupidity. Lack of brains, lack of thought. I sincerely doubt that Bieber thinks that the Holocaust is a small matter and I'm honestly inclined to believe that his entry in the guest book was a well-intended gesture of empathy and goodwill. I doubt that he is a bad person; he's just an incredibly feeble-minded one.
With that said, I hope that this current out-lash will not drown out the real message of the Anne Frank museum, which is the commemoration of the deaths of millions of innocent people in the Nazi death factories (be they Jewish or Gentile) and the warning for the dangers of totalitarianism.
UPDATE 17/04: One of my favorite vloggers, TheAmazingAtheist, commented on the same issue today. Check it out: