As a Dutch-American novelist who writes about Dutch characters and settings, I decided, not long ago, I wanted to spend some time chatting with Anne Frank. Maybe that was inevitable. I've been fascinated with Anne ever since I was a young girl. I've always wondered, if she had lived, what it would be like to talk to her. About the world. About peace. About Holland. About Israel and Palestine. About believing in the goodness of other people (did she still believe it?).
Luckily, because I write fiction, and can make up whatever I like, I was able to write a novella, The Wedding of Anna F., in which I could do just that. Or rather, I decided I would write a story in which a young graduate student (who happens to be Palestinian) interviews an old woman who is absolutely convinced that she is Anne Frank.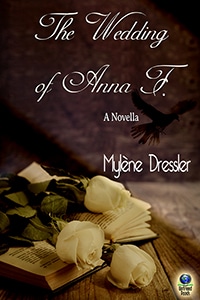 In my stories I love to throw people with different agendas together, and see what happens. But what I love more is to ask big questions, questions that seem to matter. How can we really hear each other's stories? Can we really bring together, "marry" people whose histories are so different, and are in such conflict? What does it mean to use a famous (and some think sacred) figure from history to try to ask such questions? Or just to tell a good tale?
Of course there have been any number of international writers who have used Anne Frank in their fictions, from Philip Roth in The Ghost Writer (1979) to Shalom Auslander in Hope: A Tragedy (2012). Some books (including my own and Roth's) approach their subject with a combination of seriousness and fancy, while making it clear they are in no way denying the reality that Anne Frank died at Bergen-Belsen. Others, like Auslander's, veer into foul-mouthed satire so sharp it makes readers squirm.
And of course, there is controversy. There is almost always controversy when any artist tries to approach Anne. The latest involves a new film, The Fault in Our Stars, based on the novel of the same name by John Green. In it, a young couple kiss in the Anne Frank House, but the filmmakers, according to some critics, err because they make no real attempt to address Anne and her life and death. Also this summer, pop star Beyonce had her photo taken in the Anne Frank House, and more commentary ignited across the internet. The lesson is always the same: approach Anne Frank with respect, and don't try to get into the frame with her.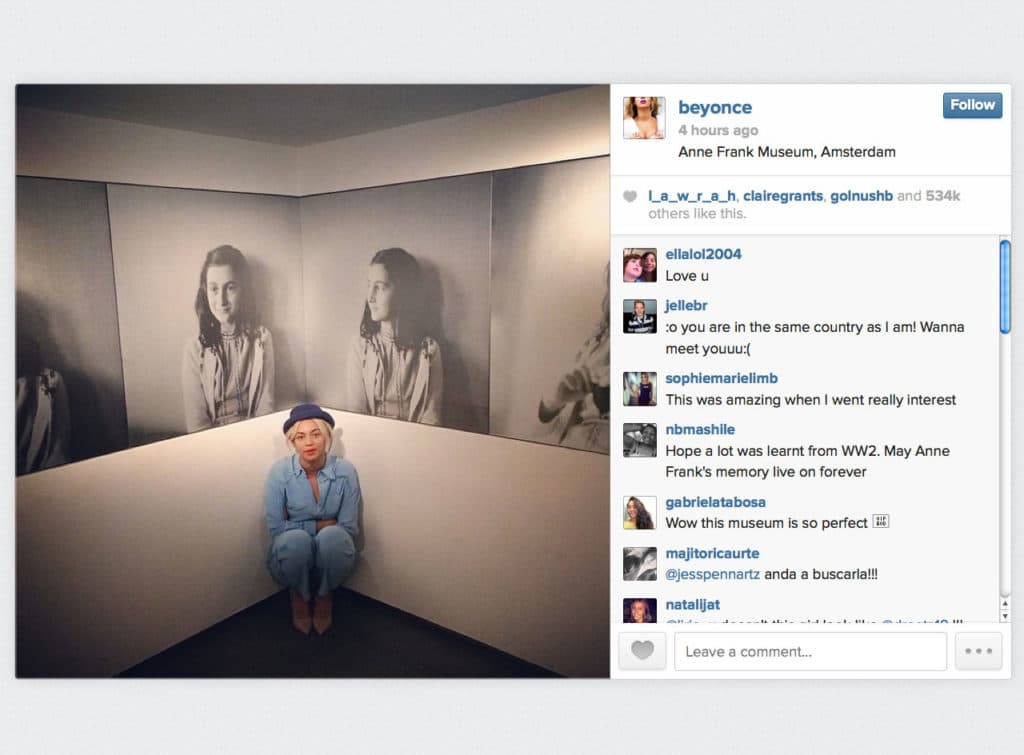 But it's the artist's job to move the frame. To shake it up, to turn it upside down, to ask what is allowed to be inside it, and what is forced to stay outside. If I, as a writer, decide I want to spend some time chatting with Anne Frank, what I'm really doing is asking readers to engage in conversations they might not be used to having–conversations that make them uncomfortable, certainly, but that might also ultimately lead, as they do in The Wedding of Anna F. , to a marriage of the unlikely to the achievable. In that, I have tried to take a cue from the spunk and nerve of Anne Frank herself, who wrote, "One gets on better in life if one is not over modest."
To that, I answer: Thanks, Anne, for the reminder. And I'll try to guess what you would think of people kissing in your house . . . just like you did.