Since a few months Holland and the rest of the EU are in the midst of an horse meat scandal, you can read up upon the scandal's latest episode right here.So there's fraud, bankruptcies and lots of animal sadness all around in this scandal. But hey, we're DutchReview, and we Dutchies always look for the positive side of such a matter.
February 2013 I will always remember as the month I found out that all along I was eating horse-meat during my collegedays. With my cooking-skills limited to package meals and my budget limited to whatever the government gave me, the freshman-me often resorted to frozen pizza, smac, canned soup and AH euroshopper frozen lasagna. Oh yes, that last one definitely was a favorite. For just one euro euroshopper lasagna filled me up with meat, pasta and cheese. Moreover it actually didn't taste that bad. What more can an eighteen-year-old, who has just left mommy, wish for?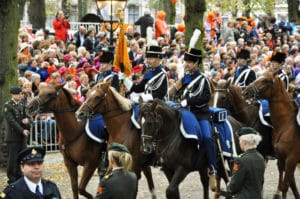 Almost ten years later I found out that euroshopper lasagna was actually of better quality than I thought at the time, because it's made of horse-meat! Not only do I find horse-meat quite tasty, it also makes me feel a lot better about eating meat. Who wouldn't prefer to eat a mare who quietly has spend her days grazing in a meadow and being ridden by happy six-year-olds, over eating a chained-up cow that can barely stand on her own hoofs and rarely sees daylight, let alone eat fresh grass? Yet we are shocked and appalled that we didn't get what we were promised, even though what we got was actually better than what was promised. Shouldn't we feel happy that there was at least one product in Ikea, the 'Köttbullar'-meatballs, that turned out to be better than it looked in the catalog? I guess not, because it seemed that secretly only Black Beauty-lovers were working at Dutch newspapers and channels past month.
If you also share this teenage repulsion towards horse-meat, than beware! Horse-meat is in a lot more Dutch food than you would think… Ever ordered a delicious fatty 'kroket', 'frikandel', 'bereklauw', 'bitterballen', 'viandel', 'gehaktstaaf', 'mexicano' or 'carero' at 02:00 a.m. in a snackbar? Wasn't it just what you needed and didn't it taste gooood? Unless you explicitly ordered a 'rundvlees kroket' you were eating horse-meat! And not only that, you were also eating mechanically separated meat (MSM) of poultry and pork, not to forget the exquisite ingredient of pork collagen. Say what? Pork collagen, a.k.a. a fatty substance in a pig's skin. And MSM is, other than what you probably wasted your schooldays with, residual meat scraped of bones or from the meat-cutting machine.   Think about that next time you scroll through pictures posted on your facebook of cute little piglets and chickens.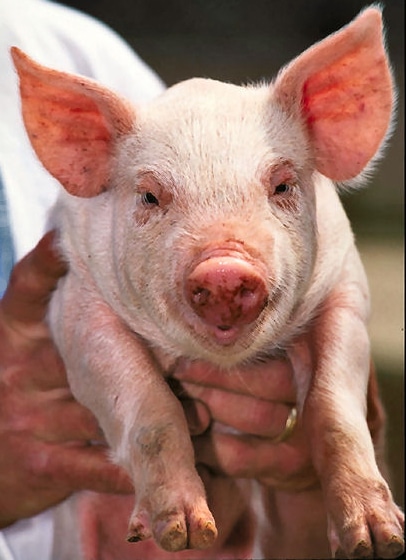 Now isn't eating them a lot worse than eating perfectly fine meat from an animal that had had a good life most of the time? Or do we need to offer ptss-therapy for everyone who still is a 'penny-girl' deep down inside? Bitch please, grow up.
(Reading to hard for you? Need to simple it down? Here's a movie on the matter)
[youtube=http://www.youtube.com/watch?v=_TRI9gIDg2M]