Greetings, readers of DutchReview magazine! It's that time of the year again: like a tarantula shedding its old exo-skeleton, DutchReview has taken on a new skin once again. DutchReview has come a long way since its inception in October 2012. Those were simpler times, though one might even say less aesthetically pleasing ones.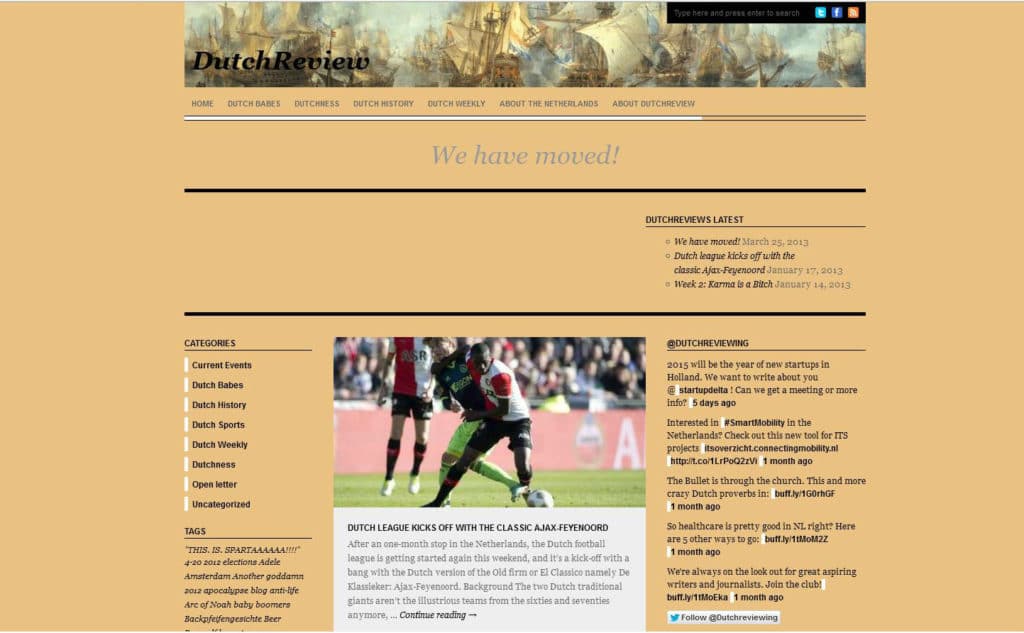 So what's new? The lay-out has been revised, with special attention going to readability on all portable devices. Earlier and persistent problems with accessibility and overly long loading times are banished to the depths of Internet hell, where they belong. What has remained the same is DutchReview's policy on Internet-journalism: articles that are both informative and funny, and opinions that are both bold and respectful. With a broad team of writers from Dutch soil as well as from abroad, we strive to bring a colourful mix of opinions on politics, current events, history, culture, events, and of of course all things typically Dutch.
Should you come across an article that makes you think: "I can totally do better than that!", then wait no longer, because DutchReview is always looking for fresh blood. Got a pen and know how to use it? Apply here today.
From the entire DutchReview staff, we wish you all happy readings!