Dreary men in cheap suits, political rabble rabble on the television, boring people giving away roses to random strangers and cities full of posters. On the 19th of March it's election time in the Netherlands. And guess what? Most of you can make a difference too!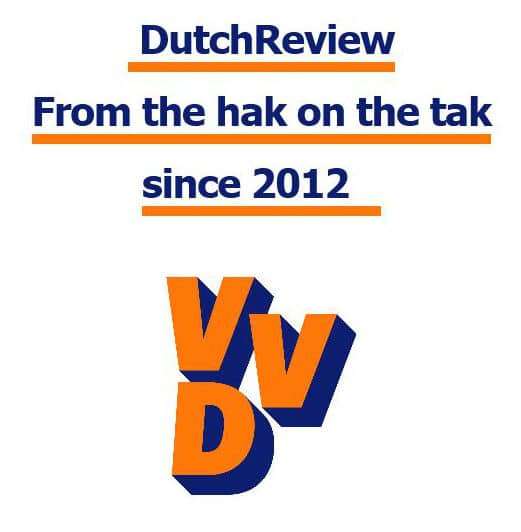 Elections, don't you Dutchies already have a new King?
Less than a year ago our new King, Willem-Alexander, was installed on his throne. But we like our bureaucracy and democracy like the show Mad Men: slow, complex, cheap tricks, dirty shots, multilayered and lots of talking about nothing.
Sadly, in our governmental system there's a lot less drinking, smoking and sexiness involved. We do have French phrases in our politics, though.
We are a decentralized and representative government. So there's no direct representation (just like in every other democracy in the world, someone else represents you in parliament) and it's decentralized in that there are several layers and centers of government – no big capital city calling all the shots here.
What's this round of elections all about then?
For a little country in which nothing appears to change quickly, we have an awful lot of elections. In order of relative importance there are the following elections: national/parliamentary, municipal, European, provincial (which also decides the division of seats in the Senate) and 'waterschaps- elections' which I could take time and effort to explain but are just as easily described using the following pictures.
Canals, dikes and 'baggeren': Waterschaps-stuff. It's what we Dutch are all about, people…
 This round of elections are to decide the municipal government. Simply put: who runs your town?
Why should I care stupid DutchReview! I can't vote anyway, eventhough I pay a huge amount of tax.
YES YOU CAN! Well, most probably anyway. First of all, here's a little website which should be able to tell you whether you can vote in the upcoming election. Anyway you probably should care at least a bit, as in most big cities there's an unprecedented neck-and-neck race as to which party will come out on top.  This is caused by several factors: widespread dissatisfaction with the national policies of the current coalition consisting of the PvdA (Labour Party) and the VVD (Liberals).
What's happening in all of these cities then?
First, Amsterdam: since most people can remember Amsterdam was run by the Labour Party (the PvdA of Diederik Samsom and Amsterdam mayor Eberhard van der Laan). This status quo is about to change as D66 (the Lib-Dems headed by Alexander Pechtold on a national level) are on target in many polls to beat the Labour Party and become the biggest party in Amsterdam. It would truly be an historic event if PvDA was no longer the ruling party in Amsterdam.
How about Rotterdam: It's the hip, up and coming city of the Netherlands and has just opened its new Central Station.
It also is the setting for a vicious and recurring electoral battle between the Labour Party and the right-wing orientated local party Leefbaar Rotterdam. PvDA has been plagued in Rotterdam by scandals connected to corruption and fraud. Leefbaar Rotterdam is a pretty right wing party, but not as xenophobic as the PVV, and stems from the days of Pim Fortuyn. Also, the Liberal VVD don't have much 'in de melk te brokkelen', but did put up a poster which goes against everything DutchReview stands for (but did bring forward this unintentionally funny poster generator)
And The Hague?
Ah yes, the PVV, one cannot write an article on contemporary Dutch politics and not mention Geert Wilders and his clique of Freedom-loving-Foreigner-hating comrades. The Party For Freedom (but not freedom for foreigners) only runs in two municipalities (The Hague and Almere) and is actually poised to win the biggest share of the votes in The Hague. We will just have to wait and see if his latest quote about "less Moroccans in the Hague" will work out. Just don't count out the PvdA in The Hague just yet.
Boring! DutchReview is an opinionated website right? Just get to the part where you tell me what to vote!
D66. Yeah, that came out pretty direct, right? Of course, who to vote for depends on your own principles and views. If you're a tree-hugger go for the Green Left party. You really love Jesus? Vote the SGP. Do you really hate muslims and love simple messages? Vote Wilders (or nothing if you live in a municipality other than Almere or The Hague).
But for the average DutchReview reader D66 is your pick. Yes, they aren't perfect. But they are internationally minded, have pragmatic solutions and always put education first. Also, we have seen the Liberal VVD and especially the PvdA screw up local governing often enough, it's about time that D66 is seriously considered.
I'm still not convinced. Why D66?
Besides wanting to see any other party than the PvdA in the leadership position in Amsterdam, D66 also is the natural antagonist of the PVV and our beloved friends of the hardcore SGP party. Sticking it to these parties should be a  convincing enough reason to vote for D66.
Also, D66 Amsterdam has local veteran expat hero Greg Shapiro on the list at #49! Here's Greg on the upcoming elections. Enjoy the free publicity Greg!
So this was part 1, about whether you can vote if your are a foreigner here and what to vote for. Stay tuned for part 2 – why Dutchies abroad should care about these elections.