Scheveningen Harbor! Lovely vibes, festivals, plenty of fishing (and fish eating) and a somewhat hidden gem of the Netherlands! Let's have a look at 7 awesome things to do in the harbor of Scheveningen.
First-time visitors may never know that the Netherlands has much to offer besides staple tourist attractions such as the Red Light District and banquets of psychedelics flowers. (For instance, did you know we have our own little Venice tucked away in the far North?). For those who do not feel like heading to the middle of nowhere, or who've had their fill of Amsterdam's depraved offerings, one favorite beach town of ours: Scheveningen and it's harbor may well be the best option!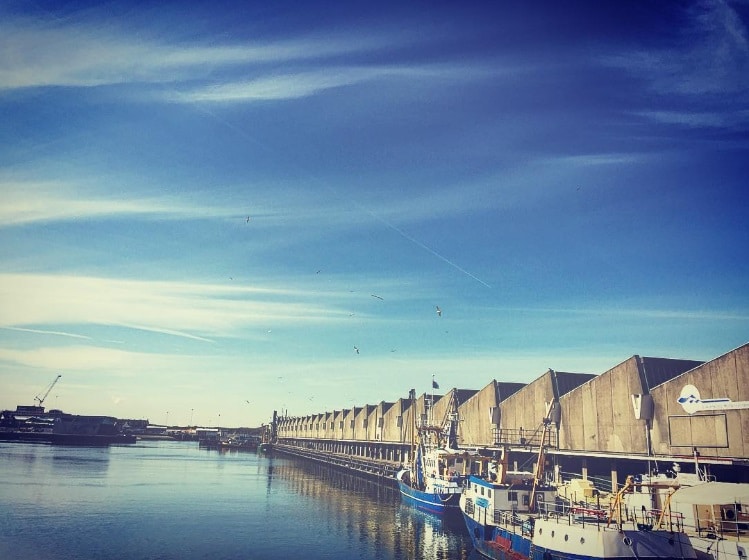 Scheveningen itself requires no introduction, having garnered lasting world fame as the town where the International Skating Union was founded in 1892. It's also where the notorious Sinterklaas sails into the low countries to dispense candy and reignite a yearly recurring discussion on racism. But what else is there to do in this quaint coastal district? We've already talked extensively about the beach and other highlights, so it's about time we start talking about the somewhat less illustrative, but oh so beautiful Scheveningen Harbor.
Scheveningen Harbor
The Harbor of Scheveningen also offers a large variety of entertainment for those looking for a day away from the city of The Hague or the standard Scheveningen beach experience. So we did all the 'hard' work and compiled this list of 7 things to do at Scheveningen Harbor.
#1 Eat some fish!
Why not go to one of its many fish restaurants? Many of the restaurants on offer in the Scheveningen harbor serve fresh fish, caught from the North Sea the same day as it's served to you! Or, if you or your significant other enjoy the finer things in life, Catch by Simonis offers a high-end dining experience that is well worth a visit.
#2 A day of fishing
Ever wanted to see what it feels like to be a Dutch fisherman? Make sure to pack a decent rod and your best surf fishing reel so you don't risk coming home empty-handed.
Who knows, you might be that seasoned sailor that will catch the dinner you and your friends will be eating later that night. More adventurous types may want to consider one of the speedboat rides on offer, taking to the salt water in more spectacular fashion.
#3 Go for some more fish at VISSCH
Can't get enough of fresh Dutch fish? We at Dutchreview can hardly blame you. True fish fanatics may want to go to the yearly VISSCH festival at Scheveningen. Where most Dutch festival involve copious amounts of drinks, the VISSCH festival provides attendees with a culinary experience, rather than an existential one. This year the seafood festival will take place on the 6th, 7th and 8th of October. Best of all it's free!
#4 The Yacht Club of Scheveningen Harbor
Feel like pretending to be as obscenely rich as Leo in The Wolf of Wallstreet? Well the Scheveningen Harbor has a yacht club where one can intimidate fiscal investigators with lobster and cash to their heart's content. It's open year round and has convenient wifi spots from which to share your terrible recreations of that one famous scene from Titanic everyone always re-enacts when on a boat.
#5 Flagday!
Flagday! when millions of starving Dutchman rejoice in eating the years' first catch of our world famous herrings. It's quite the event, with live music, big bands and cute little miniature ships to marvel at while eating delicious raw herring with onions. It's truly a must for tourists, if only because those who leave the Netherlands without at least trying herring will never be invited back. Frankly it's one of the reasons the Dutch are seriously considering leaving the EU. As our resident crazy blonde politician/grade school bully is fond of saying; either get with the culture or leave our country.
#6 Take a watertaxi!
Need to get around in the harbor of Scheveningen and not up for walking or a regular old taxi? Go for the watertaxi! Departing from the Dr. Lelykade this watertaxi will take you through the yacht harbor, the 'fish auction' and the 'Zuiderstrandtheater'. It's doing the routes from May till October – and best of all it only costs 2 euro!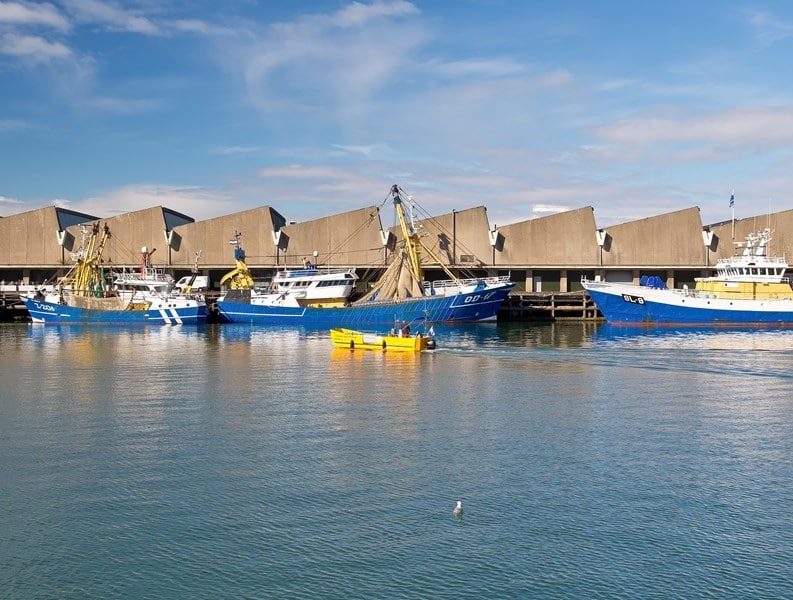 And last but not least:
#7 International Kitefestival
Those looking for some wholesome family entertainment may want to go to Scheveningen on the 23rd and 24th of September as the International Kite Festival will be held there this year! The most exquisite and special kites will be on display on the beach as Europe's best kiters show up to, well, fly kites. This international event of the year is not to be mistaken for the infinitely more interesting Kitesurfing. For those who prefer doing rather than watching, Scheveningen offers several excellent spots to go kitesurfing. There are even places, such as at Kijkduin, where they offer lessons to everyone.
Have fun at Scheveningen Harbor all!