It's Moving Time!
So you've decided to move to the land of milk and windmills. Oranje! By now you've probably realized you might have to give up some home essentials such as a car or fancy shoes. The brick laden slippery one way streets are not particularly friendly to either of them. When it comes to moving to a city such as Leiden, the Hague, or Amsterdam, many can get around effortlessly with just a bike. The distances are reasonable and the roads are accommodating. What is not accommodating, however, is actually finding a place to live.
Being a 11 year resident in the Netherlands, I have gained a fair share of experience in moving, buying, selling, and moving around the little city of Leiden and believe I am more than qualified to guide you through this frustrating journey. I'll go through the major steps in moving to the Netherlands and cover the essentials you need to get started off the right way.
Moving Time: Finding A Place
Perhaps the most obvious, finding a place is…well…necessary. Sure, you can crash on your old friend's couch for a while, but eventually you'll learn that the cozy domiciles are not always meant for too many people at once.
There are a few options when searching for a place:
You can join local Facebook groups/ communities specifically for housing advice and, sometimes, good leads to nice apartments.
You can consult a local realtor in the city you will be settling in.
You can search on funda.nl or pararius.nl for all available listings. (which will ultimately bring you in contact with the realtors)
You can search for accommodation via your university or employer. Usually universities will give priority to housing foreign students. But hey! That's most likely you!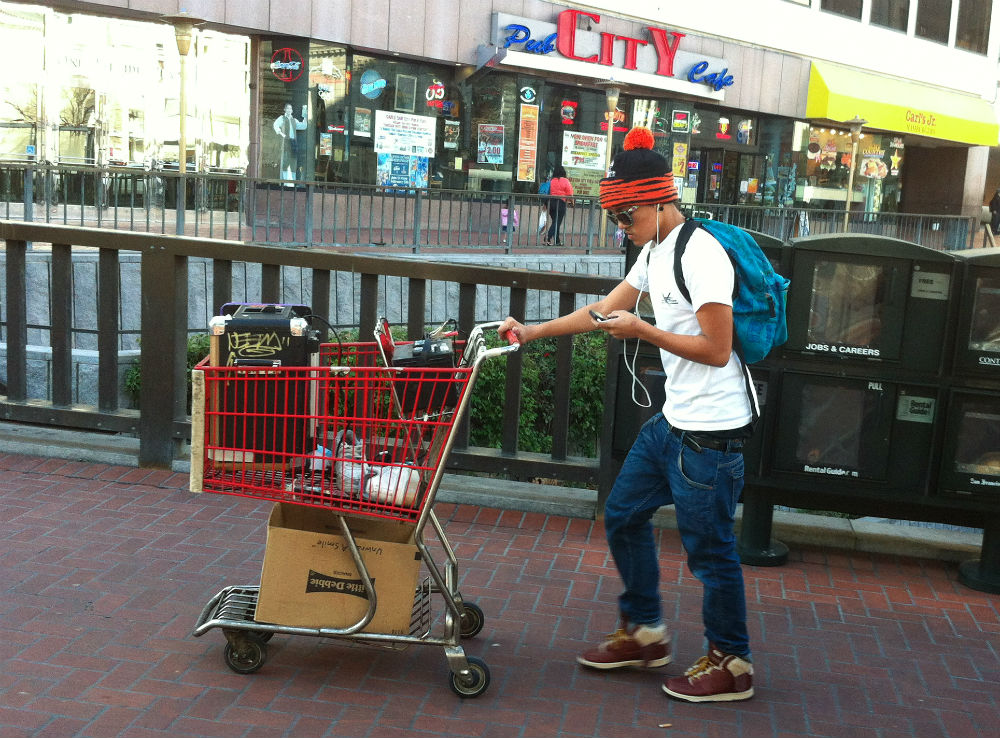 Websites such as marktplaats.nl and kamernet.nl should be avoided as most offers are in Dutch, and in my experience they tend to ignore messages in English or any other language for that matter. Not to mention, these sites are the most likely sources of scams. (marktplaats is not all bad, I will explain later)
A word on Real estate agents/ makelaars:
In the past, makelaars would commonly ask for commission for their outstanding service in helping you find a place and contract. You'll soon realize that the outstanding service is somewhere between the clouds and their ears. It doesn't exist. Unfortunately, it didn't stop them from asking commissions of amounts equaling the first months rent (on top of 1 month rent and deposit = 1 month rent. thats 3 !%!#&@$% months rent!) THIS IS ILLEGAL and quite frankly insane. Yet people ponied up the cash because they are desperate for a place, and the market is high in demand. This perpetuated the practice to the point where almost every makelaar freely asked for that much commission, without doing much in return.
Nowadays, makelaars are changing their policies and charging no more than 300 euros admin costs (contracts, negotiating, making keys etc) to future tenants. If you are paying more than this amount, you are paying too much. Now back to the original program.
Aim for a place with suitable space for your needs and preferably with some furnishing, such as flooring and curtains. Avoid places that do not come with these essentials, such as a stovetop and double paned glass. If you are here for a fixed term (1 or 2 years), search for a place that comes with most of the basics. (or a place that physically allows you to move in there, but more on that in Part 2).
Utilities: Inclusief and Exclusief
Many apartments you find will be listed as "inclusief g/w/l or exclusief." This basically means utilities are either included or excluded in your rental price. You'll likely find that most places are listed as exclusief. Fear not, that amount will be disclosed at some point by the owner or makelaar. There are some cases where the owner will ask you to put the utility bills on your name. This requires you to search for and choose an energy provider, and sign a contract for x amount of years. If you are here for a short while, I wouldn't recommend these types of arrangements for convenience purposes.
Actually, if you want real convenience go for these guys, they're called Utility Provider. Without any charge they take care of the whole gas and electricity deal for you and come back to you in proper English on what arrangements are best to be made. (yes, you read that 'gratis' correct! They get a cut from the profits of the energycompany) So it's always a winner because you don't have to hassle with Dutch companies yourself. You can contact them for more info here.
Internet seldom comes with the apartment. You will have to venture out on your own to find the best deal. The major service providers often have deals including free installation or reduction in monthly fees. Choose the one that best suits you. Internet is also generally fast in Netherlands, so even the "slowest" package will still grant you hours of smooth Netflix sessions. The Internet providers also offer TV subscriptions. Many service providers that offer TV require you to take their internet as well. If you are like me, i.e. one who doesn't watch much tv, you'll have no issue just going with an internet subscription.
Take it all in. Let it marinate. See you in Part 2 where I discuss actually moving in your new huis.