So what are the striking differences between the Netherlands and Bulgaria?
There are plenty many things a newer EU member, formerly stuck behind the Iron curtain can learn from the big brothers on the West : ) But, surprisingly, it can go the other way too!
With no pretension for comprehensiveness, here are few things my present home, Netherlands and Bulgaria (the country where I come from) can teach each other for the betterment of both our great nations 🙂
Who knows, one day America may come second to us 🙂
Tough guys with dirty looks
Very often in Bulgaria, for  'good looking' is considered a man with clear affection to muscles and the relevant Chuck Norris look. "Don't mess with me", he tells you in just one glance.  And supports the statement with an overwhelming physical appearance.
I know some of the readers won't like it but let's be honest and admit Bulgarian, Balkan or just Eastern European guys love to look tough and bad. Why would otherwise there be a whole group on Facebook, "Squatting Slavs in tracksuits"?
In the Netherlands, this is (shockingly) different – guys still look very nice without them being a mountain of muscles. So, here's one thing to learn from the Dutch men – a sporty, balanced figure is just as good, for as long as it looks healthy and well maintained. No need for overdoing, chances are you will end up looking ridiculous, instead of good.
Shops opening hours
It still truly amazes me how is it possible for an economy to actually be booming since a good share of it – food and clothing trade –  is on a complete stand still after 6 pm and on Sundays. Not to mention how impractical this is – what normally working person can do groceries during office hours?! Bulgarians are a bit spoiled on that – we are used to most supermarkets, minimarkets, malls to work for about 10 hours a day surely at last until 7.30 pm. There is no such thing as a specially labeled avondwinkel, they all are!
Gladly, since a few years, the worship to the 6 pm rule vanishes little by little.  Big supermarket now advertise their opening hours are until 9 pm, there's a weekly koopavond in all Dutch cities, in the larger ones Sundays are as much of a shopping day as Saturdays.  That's how the cookie crumbles!
Something to learn from the Bulgarians here – it does add up to the local economy, and the tourist rates, it makes people feel more welcome.
The prices of common goods and public transport
…is yet another thing that shakes us from head to toes! The obvious argument that a more expensive transport equals a better one does little good. A meme I came across in one of the Facebook groups of Bulgarian students summarizes the situation pretty well: "That feeling when your flight to Eindhoven costs less that your train ticket". It takes some time to come across the public transport cards. But once we do, we keep our OV chipkaart better then we keep our ID – otherwise the price may come as far as 4 times higher than back home!
The same unpleasant surprise is another common item of high use in Bulgaria– cigarettes! A pack of the most popular ones in Bulgaria is often 2,5 times more expensive here. Plenty many of us have transported countless boxes of cigarettes "from home" either as a truly cherished favour to a friend or for ourselves, naively believing this will save us money. (come on, how long for the whole box for a truly devoted smoker?).
Obviously, on both fronts the Dutch example is far better. More expensive transport means a more secure and cleaner one and gives you the right to complain every time it's late or messed up. As for cigarettes – easy access to cheap pleasures equals easy access to very expensive health treatment. Need I say more? The price is a wonderful motivation to quit.
Looking at / turning after each other
Men to women and (!) women to men. I was used to it before. Now it strikes me every time when I go back to Bulgaria that EVERYONE is looking at and turning after everyone. People don't think it is rude or intimidating, nobody's objectifying you (ok, maybe a little), it's just the way they are. Waiting for you to get off the tram or passing you by on the street, people will look at your face and not above your head or at the top of their shoes. And it can be flattering as well, for both men and women.
It takes some time to get used to it, it may be awkward to some, but hey, it's much more of a real human interaction than staring at your phone at all times when in public, dear Dutchies 🙂
The food portions
Some years ago for a dinner meal in a regular, common restaurant in the Netherlands, you would get a tiny bit of something in the middle of the plate, decorated nicely. Fast food portions were no different – half grown versions of the doner or the Big Mac like they were harvested a month too early! When you order a salad, you want a SALAD not a slaatje. You go out to feed yourself, not to taste samples, right? Food portions in Bulgaria are large by rule which makes us a bit demanding on this too. But with good right!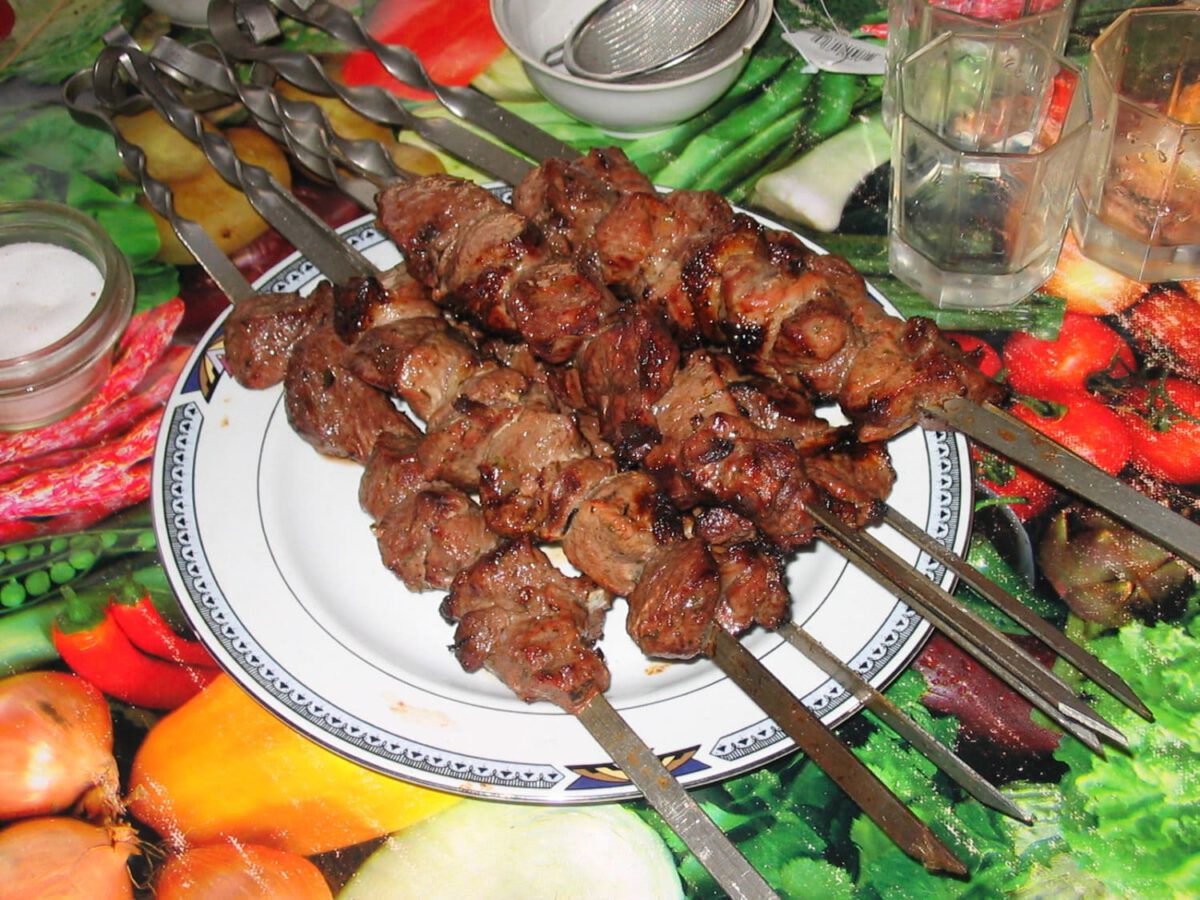 I am not being very honest here because the Dutch changed on that big time. I guess due to the whining of foreigners and tourists and the big competition of traditional-something restaurants popping everywhere. That's good, now stuffing yourself with bread and butter from the tiny basket served with any meal here, to feel your stomach full is not needed anymore : )
The internet
When I moved to The Hague, I had to wait for a week for my internet to be installed. A week! After lots of trouble with the connection and number of calls, I was explained that usually, they don't respond to complaints about crappy wifi (?!) but they will for me (I felt special!).
When the guy came, he told me that the connection may be poor at times and gave me two reasons:
a) There are many other users. This pretty much sounds the same as if when everyone on your building lights a lamp, your lamps will provide less light.
b) I maybe have too many metal-containing objects around the modem, perhaps including in the laminated floor (change it maybe? for the sake of good internet).
Here's something to really learn from Bulgaria – internet installation never takes longer than 3 days, unless you live on a mountain peak. Wifi free zones are available at all spots in big cities and average speed of broadband connection is 32.1 Mb per second. And no, you don't need to switch to a cable because two of your neighbors exhaust the wifi on Netflix 😉
Biking everywhere
This is something an average Bulgarian who just came to the Netherlands will find hard to chew.
Most Bulgarians see bikes in two ways – its either children's entertainment or exercise for athletes. They've dropped the pedals as early as 13 years old to never come back. It's not for transport, we have cars for that. Plus, how do you bike with business shoes? What about your hair at this weather?
Well, you learn : ) Just as you learn how to drive a car with business shoes or how to protect your hair when walking in the rain.  There's nothing degrading or childish, you don't circle for 15 minutes to find a parking spot to pay 5 euro /hour.
[embedyt] http://www.youtube.com/watch?v=ZMv3OB6XHvQ[/embedyt]
The widespread biking is one of the big reasons why the air in the Netherlands is so very clean. It's ecological, cheaper than a car for using or maintaining (far cheaper!) and – wait for it – healthy!
Yup, big portions and too much of the "home" cigarettes won't get you too far  😉