Rotterdam is coincidentally not mentioned in the top-lists of many trip-advisors. The spectacular industrial scenery is unique, and together with new icons of modern architecture such as the Central Station it makes for a must-see city.
After the  success of "the Amazing Netherlands in 10 pictures" we are more than happy to team up once again with Roy Poots and give you a glimpse of what to expect when you're visiting the Netherlands' most daring and cool city: Rotterdam!
So what's on the menu?
SS-Rotterdam
After sailing the seas for 40 years this steamship is open for the public since 2010. The stationary role assumed by the ship after her sailing years is everything but passive though. The ship hosts a hotel, restaurant, and several conference rooms, and provides guided tours for the public, and she also makes for one helluva object for pretty pictures as you can see:
Maasvlakte
Being the largest of Europe the port of Rotterdam is one of the city's biggest selling points. The hard-working mentality of it's people originating from harbour labour is shown in the enormous industrial area the Maasvlakte. The 24-hour work economy offers some beautiful nightly pictures.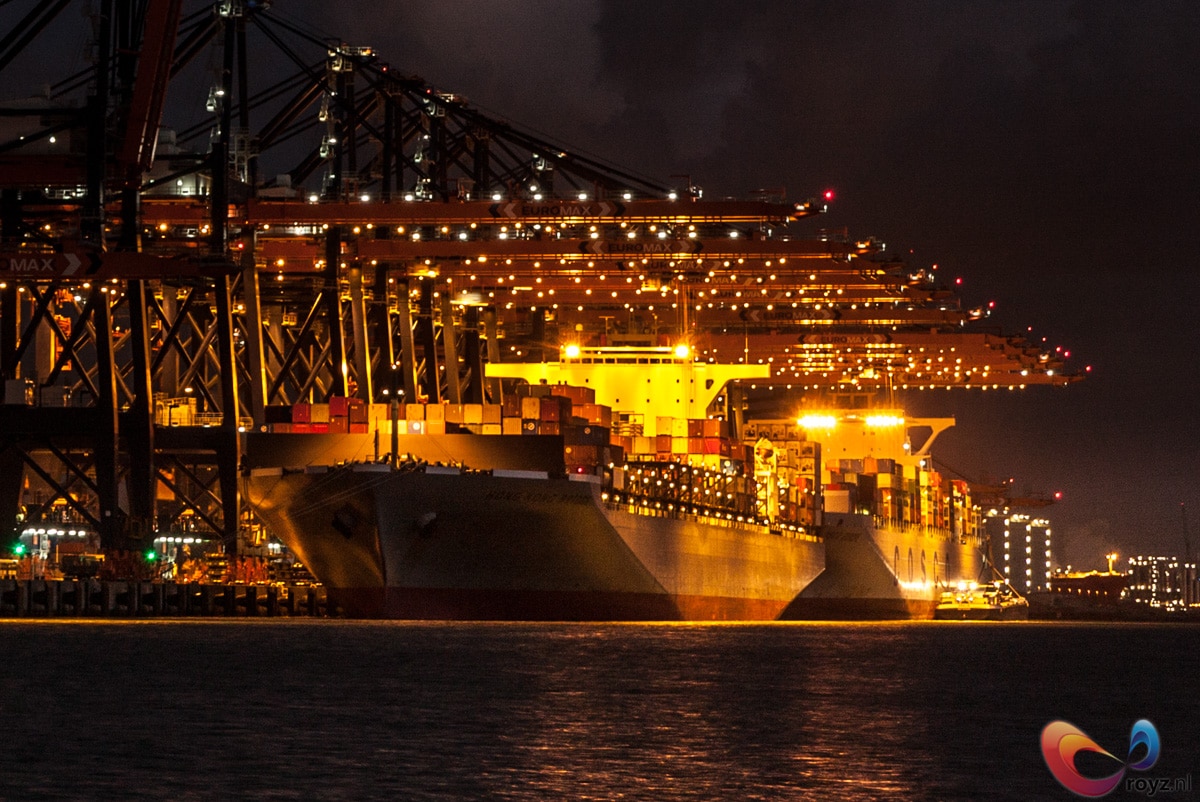 Liking this article? Be sure to follow DutchReview on Facebook in order to not miss out on any other good stuff!
Delfshaven
This area in the North of the city shows an image of Rotterdam you don't see very often. Due to bombings in the second world war there aren't a lot of historical buildings left, but Delfshaven saves the day if you're looking for a historical view of the city.
Erasmus area
In the heart of the city crossing the river the Maas is the Erasmus bridge. The bridge provides a beautiful skyline since it's opening in 1999. The Katendrecht-area on the south side of the city is an upcoming neighbourhood with lots of bars, restaurants and the largest theatre of the city. (read more about the gentrification of Rotterdam)
Central Station
After ten years of construction Rotterdam Central station was officially opened in 2014. The entrance of the city by train became a real eye-catcher and fits in the industrial architecture of the city beautifully. This highly modern design is a perfect reflection of the cities spirit that is fast, hard-working and a little against the grain.
From above and beyond
What's better to tie it all together then some aerial shots of Rotterdam?
Want to see more of Rotterdam? We've got plenty of options for that. There's Roy's FB-page and of course our Instagram:
Feel free to tag, share, shout out, cat-call and telegraph your best pictures of Rotterdam to us!
Still want to see more of Rotterdam? Here's a nice entry on how Rotterdam is fast becoming a smart city or here's one how Rotterdam can be very ugly at the same time as well.