Why should I visit Rotterdam?
So maybe you've toured Amsterdam to death and looking for another large city to explore. Maybe you want a day off from picturesque canals and windmills (I doubt you're actually bored of that). Looking for something new? Something more unusual? Well, then Rotterdam is for you.
Here are 5 reasons why you should get on that train to visit Rotterdam right now.
1) Rotterdam is not a conventional Dutch city – it's so modern.
Due to its war-torn history, Rotterdam was basically built up from scratch. This meant that it was an architects playground. As a result, it hosts some impressive sights such as Rotterdam Centraal Station, De Rotterdam, the Cube houses, the Markthal and the Erasmus bridge (and many more)!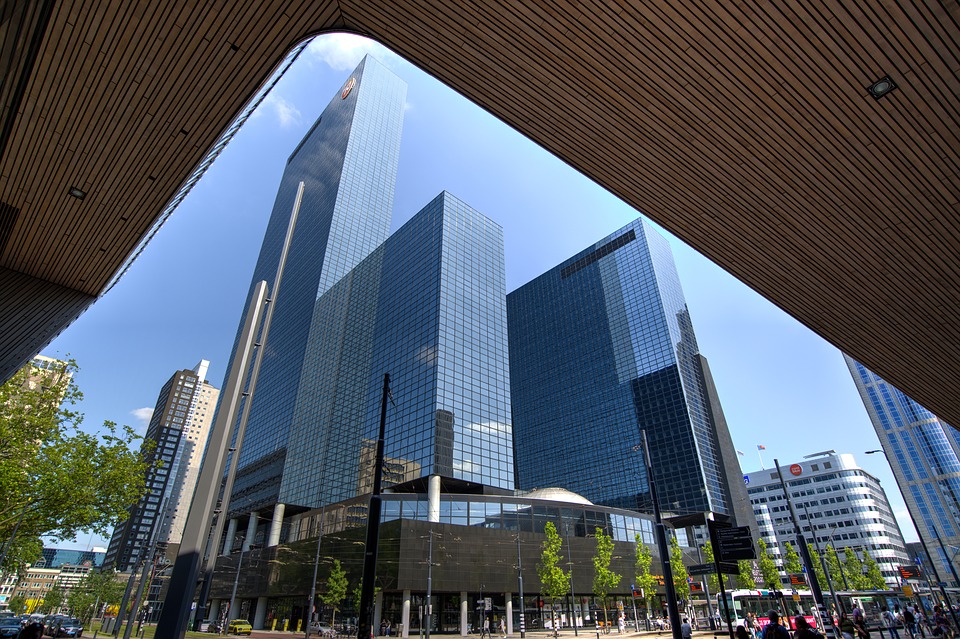 Not only is this good for your Instagram feed when you visit Rotterdam, but you generally won't see anywhere else quite like it. It leaves you feeling pretty impressed.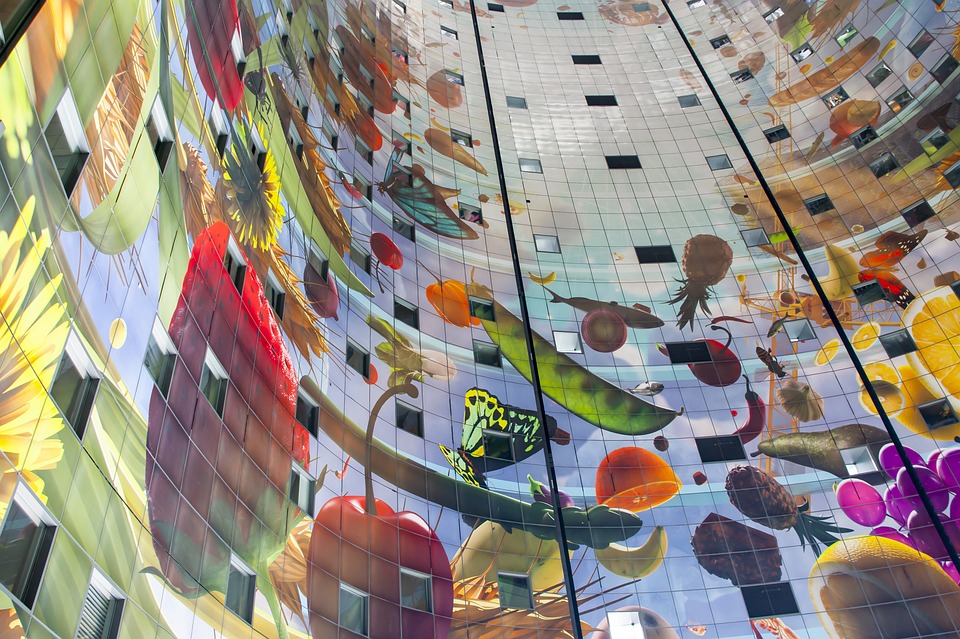 2) Rotterdam has a great night life and hosts many different events and festivals.
Rotterdam holds may large and small events throughout the year (and it probably would take me a year to list them all). They range from larger events such as The Flying Dutch festival, to smaller events such as Blijdorp Winter Festival. Other music events such as North Sea Jazz are popular. Rotterdam also has more than just music events… many food festivals exist in Rotterdam, such as Festival TREK. Other events such as World Port Festival and Parade Rotterdam take place within the city. I could go on and on.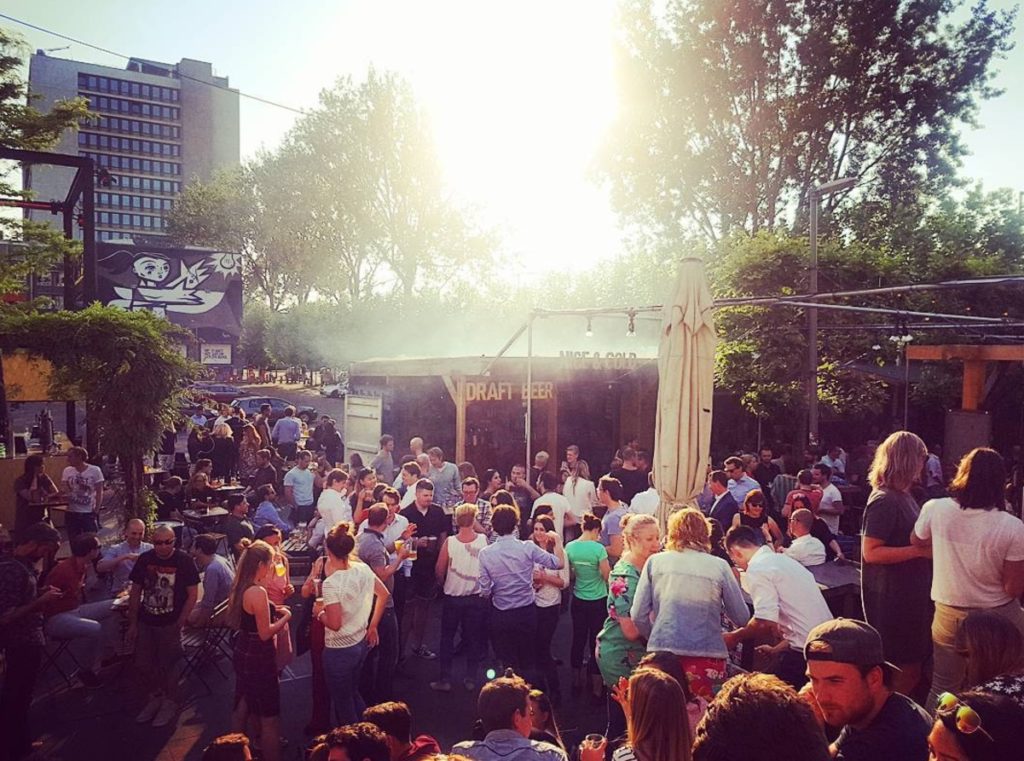 Rotterdam also has some impressive cocktail bars and club venues. For example, Rotterdam's worst kept secret, the Suicide Club, serves cocktails and food on top of a skyscraper overlooking Rotterdam Centraal Station and it's pretty impressive. Clubs include Toffler, a venue held in an old subway and Maassilo, which is an old warehouse in Maashaven. Again, the list is endless.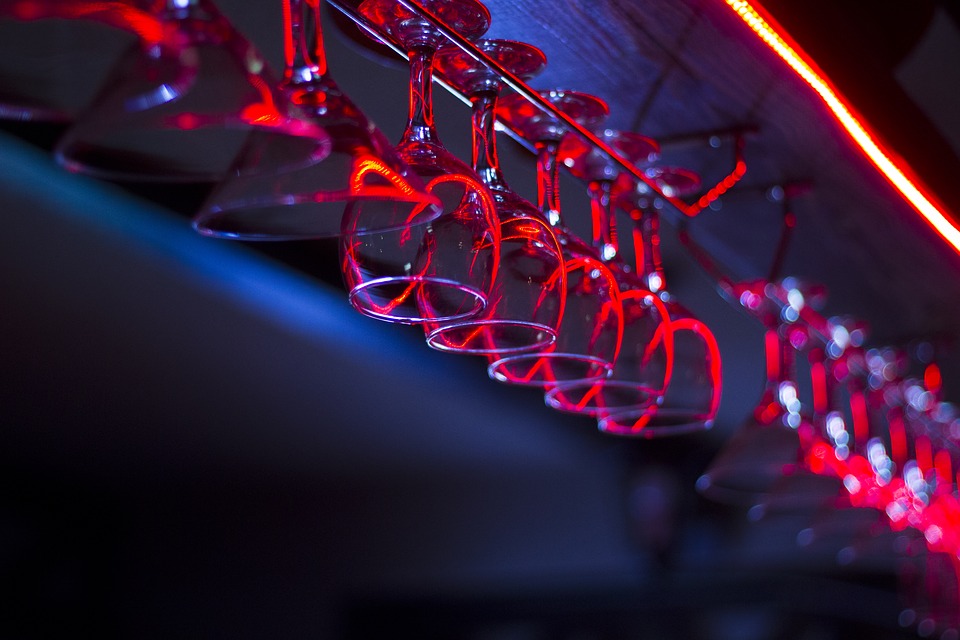 3) Rotterdam is a hub for sport fans.
Rotterdam is not called the City of Sport for no reason! One sport, Football, is massive in Rotterdam. Okay, okay, so Rotterdam isn't doing so well this year – but last year Rotterdam's Feyenoord team won the Dutch league (Eredivisie). It is also the only city in the Netherlands that has 3 teams in the first division, so there is no shortage of watching a good game when you visit Rotterdam.
Rotterdam holds the ATP World tennis Tour at Ahoy and also the Rotterdam Open. It also holds it's own Rotterdam marathon and Bridge Run. If you haven't had enough of cycling already, Rotterdam also has a 'Sixdays' event, showcasing the some of the fastest cyclists in the world.
4) Rotterdam has lots of museums.
So, this is probably the millionth time you've seen a picture of the iconic Rotterdam Cube Houses online… so why not see it for yourself when you visit Rotterdam? Although most of the cube houses are privately owned, 'de Kijk-Kubus' is a small museum showing what it will be like to live in a cube house – it's definitely unique.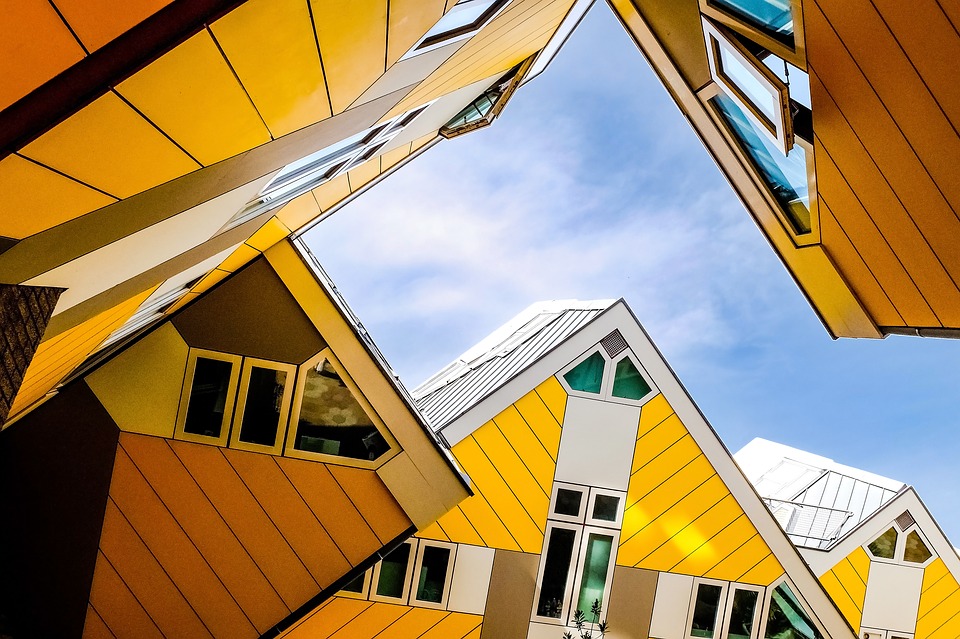 If history is more your thing, then the Maritime Museum might be more up your street. This museum is dedicated to the naval history of Rotterdam.
There are many other museums such as Museum Boijmans Van Beuningen (art gallery), Nederlands Fotomuseum, Natuurhistorisch Museum Rotterdam and many more.
5) Rotterdam is really diverse.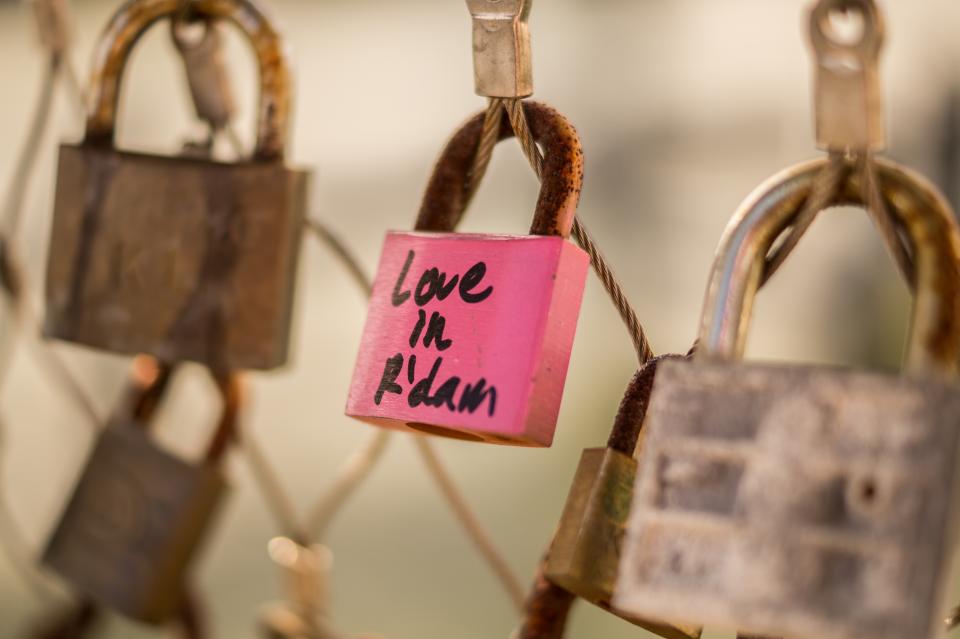 Being the second biggest city in the Netherlands, naturally Rotterdam is a hub for cultural diversity. It attracts visitors from all over the world (and some of us never actually leave). This includes 178 different cultures combined, to be exact. In July, Rotterdam holds an event to celebrate this diversity called 'Rotterdam Unlimited.' This includes summer carnivals and parades, a diverse range of dance and live music genres and a world food market. In September, Rotterdam also holds its sexual diversity celebrations.
Have I swayed you to visit Rotterdam yet?
Don't forget to put Rotterdam on your next visit list. You won't be disappointed!
Hey there! Be sure to follow DutchReview on Facebook in order to not miss out on any other good stuff!