Today we are all witnesses to one of the biggest natural disasters to have come over Europe in the last decades. At the moment of writing, the ongoing havoc caused by the flooding in the Balkans has already killed at least 55 people, while causing thousands more to flee to safety. The Bosnian president Izetbegović has called the catastrophe "the worst thing the country has faced since the civil war." To make matters worse, the pressure and movement from all the water is displacing the many land mines that have remained in former Yugoslavian soil after the civil war that was fought during the nineties.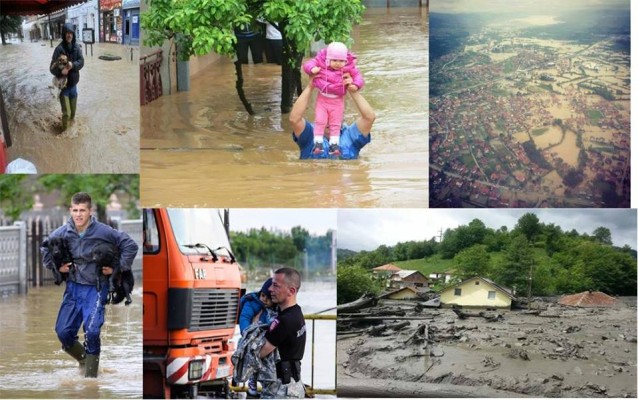 The images of the flooded areas and the despair of the people who are displaced or even trapped should resonate in the minds and hearts of every Dutch citizen, because we also have a history of natural disasters. On the night of January 31 on February 1st, 1953, a lethal combination of high spring tide and hurricane winds proved to be too much for the Dutch dikes and huge areas were flooded. Internationally known as the "1953 North Sea Flood", every Dutch(wo)man knows this horrifying event as the Watersnoodramp.
Some of us living in The Netherlands right now are only here because the huge amount of aid giving to us helped to save the life of a grandparent in 1953. This week, Dutch Minister of Foreign Affairs Frans Timmermans has already promised that our country will donate € 500,000,- to those in need. But you can help as well! So please donate today and lend a hand to the thousands who are displaced, or even trapped, or mourning one of the dozens of people who have already lost their life.
Please donate, and thank you for being awesome!
http://www.thehague.mfa.gov.rs/#Dutch
http://inserbia.info/today/2014/05/floods-in-serbia-direct-donations-via-paypal-enabled/