The Netherlands, as one of the happiest country in the world, as well as a wealthy and dynamic one too – not to mention the pretty architecture and beautiful landscapes – is becoming one of the most attractive countries to live. The fact that everyone seems to speak English also makes life as an expat VERY easy. Therefore, it is no surprise that a lot of international students come to Dutch universities.
Dutch universities, ranked amongst the top universities
Even though rankings differ, one thing which doesn't change is that many universities in the Netherlands are ranked amongst the top 300. Just to name a few: Utrecht University, the University of Amsterdam, the University of Groningen, Leiden University, Delft University of Technology, the Erasmus University in Rotterdam, Maastricht University… Good universities with courses in English, what else could students ask for?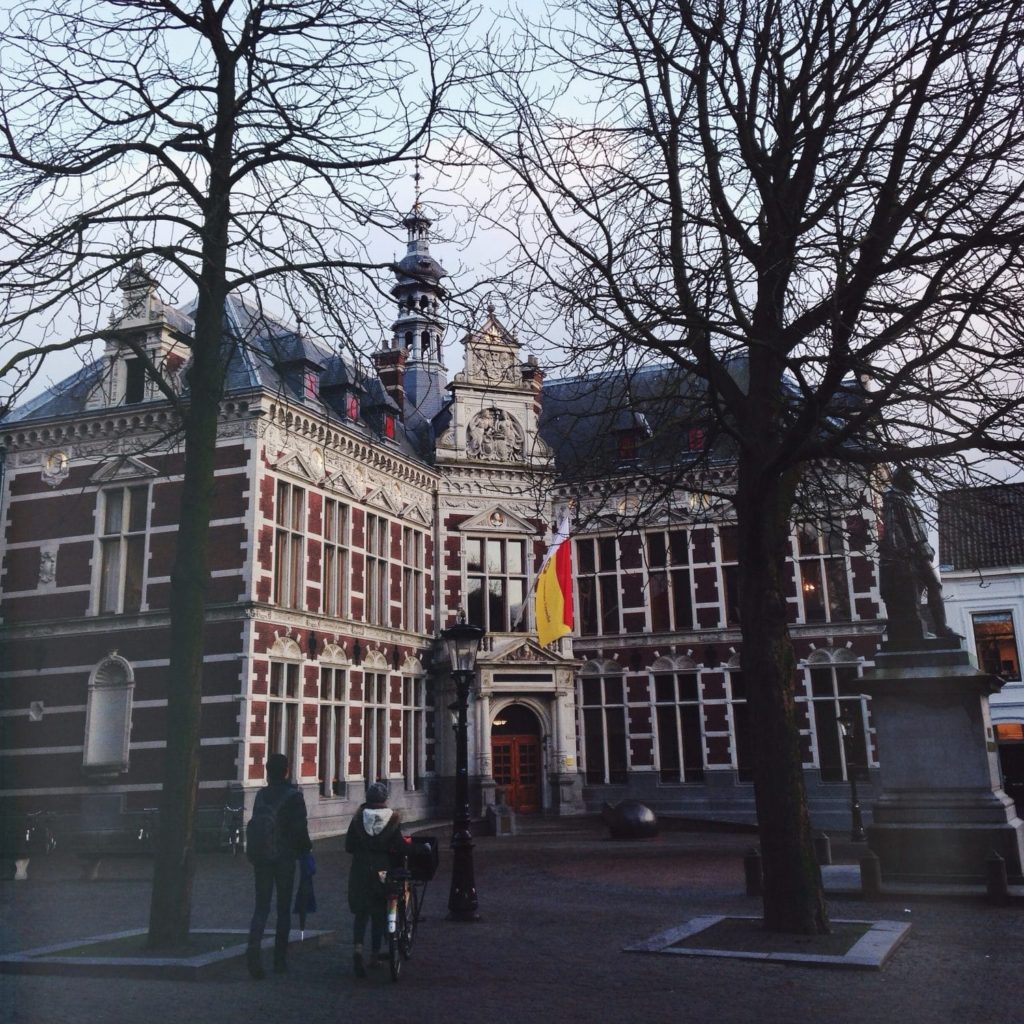 Regardless of the degree you want to take, be it Humanities, Life Sciences, Mathematics, Geology, Sustainable development and so on and so on, you will definitely find what you're looking for in the Netherlands. Of course, the good level also comes with a nice level of work; you have between 8 and 12 hours of classes a week, however you can also go home with a dozen of papers to read and study. But professors (that you can call by their first names!) manage to give you everything you need to succeed; the slides are clear and definitely reusable to study for exams, they tell you what they want and how they will grade, and moreover – if you happen not to pass – they will arrange several retakes for you. They are not here just to teach you; they also want you to succeed. Which can only be appreciated.
Grading
Grading goes from 1 to 10, but 10 are supposed to be very rare. Why? Because 10 means perfection, therefore 10 is for God. The saying is that 9 is then for the professor, so 8 would be the best grade you could get. But it also depends of the field of study of course; in sciences you are right or wrong, so if you are 100% right then you can get a 10. And professors do give some 9's!
Oh and, for the exchange students, I know when you left your home university everyone told you that "Erasmus students have the easy life", well it is not true. Mostly because courses are in English so it is not the mother tongue of your Dutch classmates either, and also because equality is a very important principle in the Dutch culture. So no free passes for you foreign exchangies here!
Student life
If you're a new student here, do not worry if it sounds like you will spend your time locked in with books. Even though students have to work hard – while getting used to a new country and homesickness for international students – the student life is also quite nice in the Netherlands. Universities tend to be big, meaning that there are A LOT of students. And many go out at night, organize student parties and trips – especially for international students. I can only recommend checking the Erasmus Student Network at least for the first days/weeks as it helps you get to know other exchange students and they will organize nice trips across the country. And you also have many very good festivals throughout the year!
Biking also makes going out easier since you don't have to worry about catching the last metro or the last bus; you go home anytime you want. Even though drunk bikers can be as dangerous as drunk drivers, so be careful on your bikes people!
Studying in the Netherlands: Cultural life
Student life is not only studying and partying. Because it is a small country it is very easy to go from one place to another by train. You can go spend a day in Amsterdam and then go home at night – and for the party people, there are often trains during the night too. You can pretty much go spend a day in any town; a lot of people go to Maastricht for Carnival and then go back home at the end of the day. And during the summer – yes there are warm and sunny summer days in the Netherlands – you can also go spend a day by the sea in just a few hours.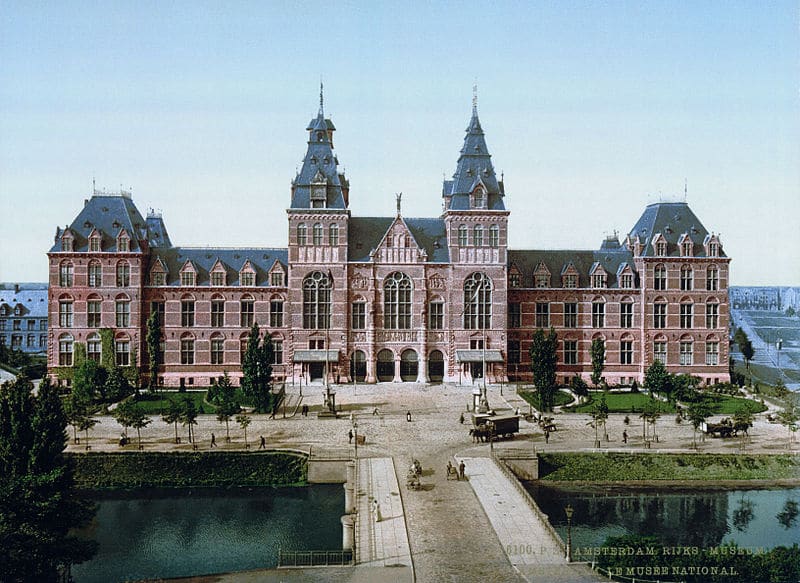 Museums are however a bit expensive and there is rarely a student discount, but there is one golden ticket: the Museumkaart. It is 60€ and with this you can enter pretty much every museum in the Netherlands. With just the ones on the Museumplein in Amsterdam it already gets interesting. There is way more to the Netherlands cultural life than coffee shops and red light districts and it would be a shame to miss it!
Learning Dutch
Last but not least, learning Dutch is a very good idea when studying in the Netherlands. Even though people, especially at university, speak English, it is very useful to speak Dutch. First of all it is part of the culture and can make everyday life easier, but it is also nice to understand when your Dutch classmates speak with your professor and yet you can't understand a word. Even though the joke did sound funny, it won't get you anywhere if you don't understand it!