Summer might be over – but visiting a beach club in Scheveningen is always a good idea!
We know that winters can be tough. Temperatures plumbing down, dark clouds are here to stay and the shorter days with no sunlight can really bring you down. So, to fight the winter blues and get back to your cheery summer self by planning your next trip to our favourite beach town Scheveningen! With the relaxing sound of the waves and a fire cracking beside you; how can anyone say no to this perfect display of the famous Dutch gezelligheid? Dutchies are one of the happiest nation for a reason, they know how to chill!
While most of them are closed there are still a number of beach tents open. Let's see where you can go for those cozy winter vibes on the beach of Scheveningen!
Aloha
Imagine that you're slowly venturing back from the Scheveningen Harbor. It's cold, you relish the idea of a warm tropical holiday bar while you climb over the famed blocks of Scheveningen.
And there it is like a fata morgana: Aloha! Besides the surfing vibes it also has a surf shop attached to it and you can even follow surf classes in the winter there!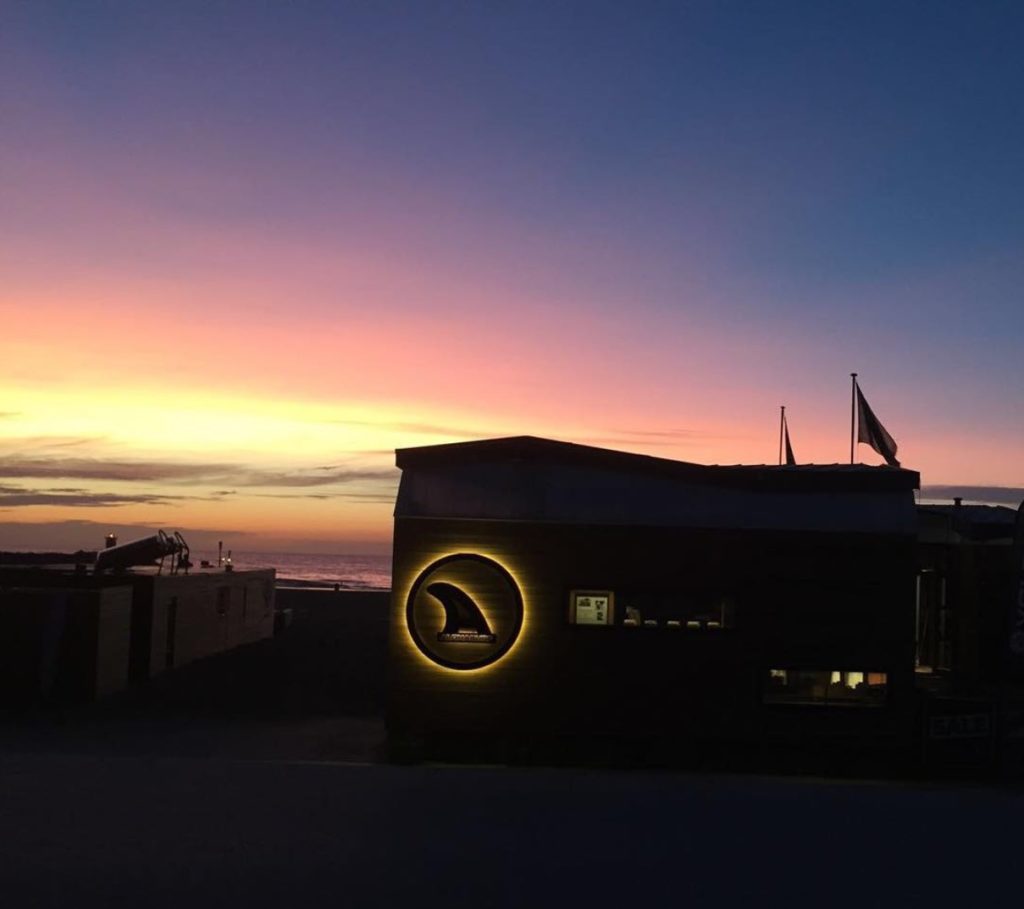 The kitchen uses fresh and mostly organic fair trade products.A 'bakkie', or of course a hot chocolate with fresh banana bread? Everything is possible in the cozy living room of Aloha.

Hart Beach
Walk a door further and there's a very different cozy living room, one where you can do cheese fondue!

Hart beach features a warming fireplace for you to enjoy your hot cocoa or glass of scotch after a long stroll outside. More hungry than thirsty? Besides 'kaas-fondue' there are plenty of other items on the menu,
For years now Hart is open during the winterdays, check out their website – they've also got Christmas brunches and plenty of partying going on.
Also if you're not already an avid surfer Hart Beach, in particular, is where to pick up this cool sport. It also is somewhat of a surfing village inside Scheveningen with camps, courses, possible parties and everything else you could want to learn and enjoy surfing.
De Waterreus (or in English: the Water Giant)
De Waterreus is the ideal place to eat a delicious bite and drink something by the sea all year round.
It's also the location to celebrate something. Bachelor party, wedding, company outing, teambuilding: at this beautiful beach location they can bring life to every kind of party – even during the winter days.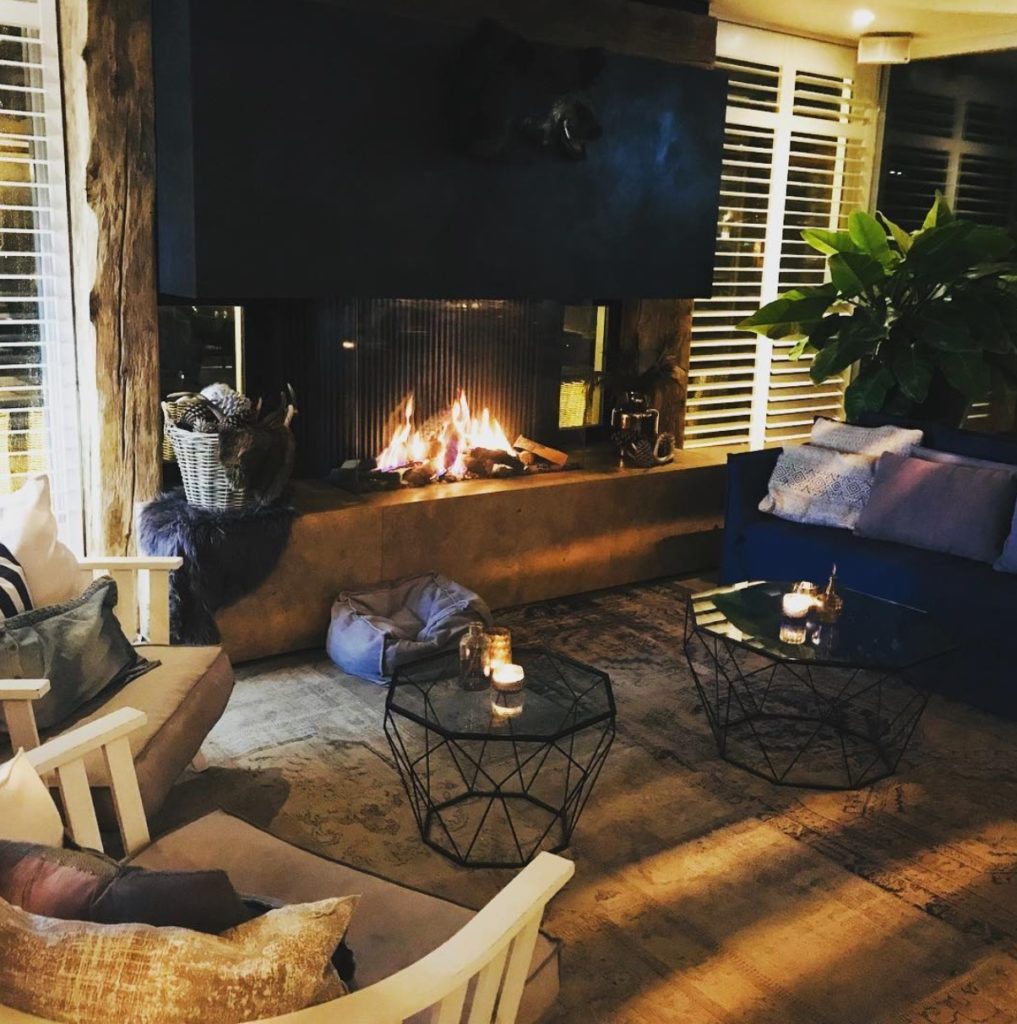 As you can see the Waterreus might not do the 'surfer' theme but has a funky interior going on. Their menu is delicious and can also be enjoyed at their cozy terrace during the wintertime.
The pier

Not officially a beach tent, but how we can we not write about the Pier!
It was reopened bigger and better in 2015 and quickly became Scheveningen's buzzing heart once again. Besides an amazing ferris wheel it's now also possible to stay the night at the Pier, bungee-jump or take the 100mph 'kabelbaan' down to the beach.
This ferris wheel is over 40 metres high and has 36 closed gondolas with air conditioning, including one luxury VIP gondola with a glass bottom. From the ferris wheel visitors have a panoramic view of the sea, the beach and The Hague's striking skyline.
Also have you ever been inside the Pier? When they redid the whole thing a while back  it's full of nice stuff to see and delicious stuff to eat with plenty of trendy burger- and seafood spots to visit.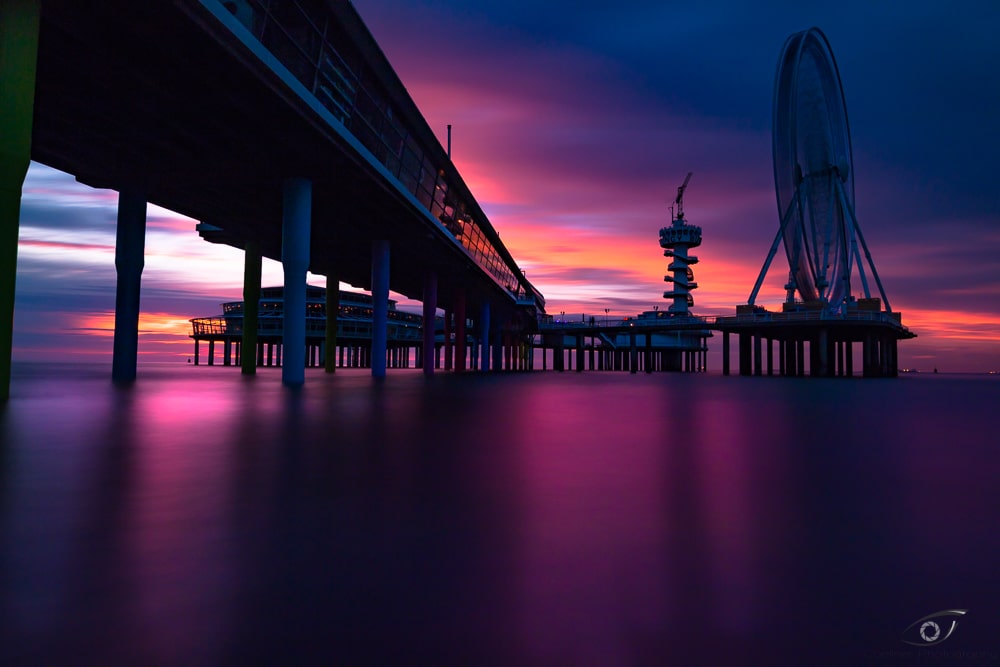 Want to take a dip in the North Sea but think it may be a bit too cold for comfort this time of year?
Right at the end of De Pier lies the Floatcenter. It's like a one-person pool pod where you can simply open the doors and turn the lights on or off yourself. And trust me, after a while you'll feel as if you're on another planet. In a way one could make the argument that walking in nature, admiring far-away beachside huts and floating carelessly in a private pool pod make Scheveningen in the winter more or less, the opposite of Scheveningen in the summer.
Anyways, plenty of reasons to visit a beach club in Scheveningen during the winter. And we haven't even mentioned the New Year's Dive!