Mind you, English can't always be the universal language
1: Let's start with our toughest crusader, ladies and gentlemen : the kapsalon. Or the ultimate spot for universal fountain of miscommunication. Getting lost in translation (especially with the cm length when it comes to cutting) is what hairdressers all over the world do best, so let's not get messier with our precious locks when adding the Dutch language factor into the mix.
Oh, and pro-tip. Treatwell can help you out with finding a decent salon where they speak at least a bit of English and will make your haircut a succes!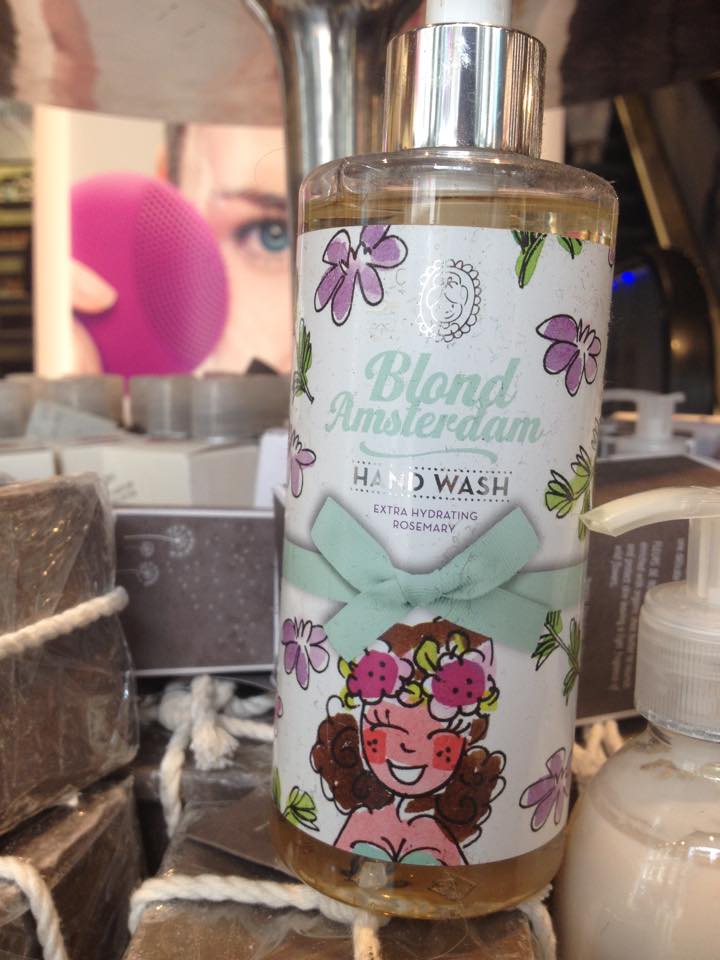 2: Be Las Ting Dienst (repeat 30 times) aka the superb phone conversations with the national tax services. Life-saving tip : call directly the English-speaking line to avoid that cringing « Yes m'am, I can speak English, but I'm legally not allowed to ». True story. Let's master the superb quality of any customer service related conversation in the NL / red tape (or shall i say orange tape?)
3: Because even if Onno, Menno, Remco and co are probably talking a lot of crap in them Bruincafés (I have a genuine strange fascination for them, I mean, the bruincafés), admit it, you too were burning to know what this chaotic "hzoeifhogzeiHFozihefozefg" was all about.
4: Restaurant menus are sometimes poorly translated. Ahem, that was even a huge understatement. Take a closer look, if I'm not mistaken, your Dutch-speaking mates whimsically have to choose between more lekker options to put on their plate…
5: Foreign magazines are such a rip off ! Let's become Dutch and kill two birds in one stone by saving money in any possible ways while reading in Original Version.
6: When going through the drastic nightmare of looking for a decent room and the ad says (right at the bottom, otherwise come on; that would ruin the groove) « Dutch speakers only ». Ouch.
7: Because whenever some crazy fietsdriver shouts some outrageous blablabla insults, you, yes you, would have known how to reply, needless to say, in true local style. I'm afraid my pre-school level didn't get me far that time I tried my luck. Swearwords have to be useful for real !
8: We're so sick of that annoying uncle/friend/ex/insert-name-of-a-random-person-here, who, while on a relaxing vacation in your home country, will always cherish the opportunity to publically lash out that lethal so, how's your Dutch going so far ? You've been there for a while now, haven't you ? Grrrrrr
9: Or that time when my pants learned the hard way that what the neighbors actually meant was wet paint.
10: You're still trying to figure out a possible meaning for that joke the other day at lunch…or the crunchy parts of that episode of Dagboek van een call girl , zonder subtitles, natuurlijk.
11: We're not renting on the tricks of the Hungarian or Finnish grammar here, so it shouldn't be that hard getting beyond the Jip and Janneke phase, uh ?
12 : Whatever he/she said in his/her sleep will remain gone in the drain for centuries and centuries. Even google translate won't save the day, Sherlock, since you can't even reproduce that combination of sounds nor figure out how to spell it. Sigh.
13: Sure enough, everyone thought my Ik ga naar de WC was endearing and funny, but that, helaas pindakaas, was once upon a time. Don't we all want to be able to discuss deeper topics at some point and show off a more intellectual side of ourselves?
There are so many more but right now, I must say I'm a bit lost for words. Boy, if only dictionaries were edible and the word flow would come on its own all the way up to our brain…Keep on munching that Gouda, you never know.
Doie doie (absolutely love that expression, it sounds like "douille' in French, mostly used a slang for "to pay")
Don't worry if these words sound strange or don't roll off the tongue naturally. These things take time, properly learning Dutch will also be a vital asset in winning over employers.
Like this video? Want to improve your language skills and start learning Dutch? Then head over to Bart de Pau's YouTube-channel  (Learn Dutch) and get started