By Verónica López – The Rotterdam Review
Let's face it, the weather hasn't been outstanding yet. Us humans living in the Netherlands have been waiting for so long for the Spring and Summer, that it seems impossible for the seasons to be right this year. Or at least that's what it is said, because apparently this will be the coldest year since 1816. So, since we don't have hope we have to enjoy every sunny moment that mother nature is willing to give us.
In the Netherlands the sun brings the best out of people, and out of the cities too. For example, take Rotterdam, Netherlands' second largest city. Rotterdam is very serious when is cloudy and rainy, but when is sunny and the temperature is mild enough to let you eat outside or walk around, Rotterdam becomes a delight.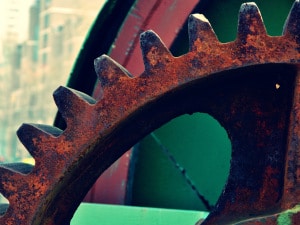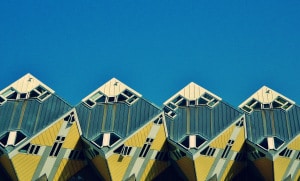 Usually when you're living in your native country, you don't really pay attention to the environment or the little details that surround you. Now when you start living in another place you try, at the least, to explore your new environment. And that is easy to do when you live in a small country such as the Netherlands.
Anyways, Rotterdam is a very special city, that you have to visit in order to understand it. Before visiting I had a misconception about it. Rotterdam is the most different and modern city I've ever been to in Europe. It, honestly, doesn't look like an your usual European city, at all, rather it looks like an American city.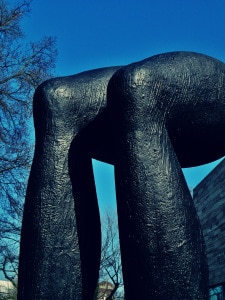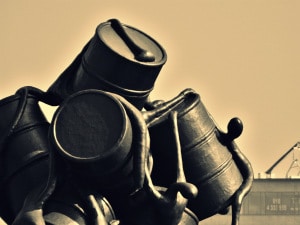 Rotterdam is home to the largest port in the continent and the third in the world; it is also home to one of the most successful football teams in Europe, Feyenoord. In 2001 it was – along Porto – the European Capital of Culture. It was also one of the cities that suffered the most during the Second World War, when in May 1940 the city was wiped out and architecturally redesigned by the Luftwaffe (Rotterdam Blitz), and then again by the allied. The entire city was destroyed.
That's why the city is so different and very modern, almost no historical buildings were left. The streets and sidewalks are wide – not like in other Dutch cities where everything is narrow – and the city itself is spacious (not like Amsterdam which everything is packed together, like in a tuna can).
Anyways, since the sun only shines sporadically in the Netherlands, the municipality of Rotterdam decided to invest 2,5 million in a 'city-initiative' to brighten the place up (and because fighting poverty and stuff like that is boring). The idea was that an election should take place between 8 civilian initiatives, all Rotterdam's citizens were invited by good ol'regular mail to cast their vote. Initiatives ranged from a new ice skating hall to new playgrounds, that kind of stuff. There was also the whacky thought of promoting 'Rotterdam World Wide' on the, you've probably guessed correctly – the World Wide Web. Not an idiotic idea, you would need an hashtag, website and someone who could carry out the project. Could be done for 5k, not nearly 2,5 million.
Well guess what, after a whopping 8% of the population voted, the Ice-skating hall had won. Sure it was only 8% of the people paying for it who voted, and of that 8% only another percentage voted for the Ice-skating. But hey, that's the best form of governing we can come up with, democracy.
But the Ice-skating hall needed only 2 million. So what to do the remaining 0,5 million euro's? Spent it on education? Screw that! They gave it to the number 2 in the contest, or wait too logical and non-corrupt, they gave it to the number last. Which was of course the RWW initiative with a whopping 681 votes. Actually, it was the  blanco (abstaining) voting which got in last with 616 votes. Yeah that's right almost as much people took the trouble to cynically vote for nothing than there were supporters for the RWW initiative.
They should have just given it to Feyenoord.
Now, Rotterdam is not a city for everyone. If you ask around, some people might tell you that they don't like it, other will say that they do. I personally loved it, and recommend it to anyone with an artistic vein, at least to visit it once.
UPDATE, June 9th: The organization behind the RWW has decided to refuse the subsidy for the initiative due to the widespread controversy surrounding it. – DR staff
Text and photo's by Verónica López (And Abuzer van Leeuwen on the Rotterdam City Initiative part)