For some of the internationals around here, elections in the Netherlands are a good time to reflect on their home countries' voting systems. And very often to come to the conclusion that these are too restricted and overly regulated.
The Dutch are "doe normaal" in everything, voting including.
Places to vote
The Netherlands does not have electronic voting, mostly due to a bad experience in 2006. So, voting here happens at polling stations or by mail, if you are a Dutchie officially living abroad.
In many countries, a polling station is a state/municipality regulated place with special security during the election day and prior to it. Which means that the voting only happens in institutions – schools, municipal centers, municipality buildings itself, because only then a rightful and honest process can be guaranteed by the state.
The Dutch are much less formal – voting stations are set in schools, municipality centers, but also private bookstores, towers, windmills, and even someone's house. The general rule states that you need to have a voting station within a certain proximity from your registered address. In many places with few inhabitants or without suitable centers, instead of not opening a section (as it happens in other countries and people are forced to travel to other villages), the Dutch election system allows for someone's living room to serve the purpose. And that's perfectly fine.
In de huiskamer van de familie Westhoff in Marle is het kleinste stembureau van Nederland https://t.co/yGRW0wvvWH pic.twitter.com/r91X1v6Cga

— Trouw (@trouw) 6 april 2016
The voting day
The Big Day in many countries around the world is always on a Sunday. The most common reason – elections in a given country happen since times when all other week days were working, often people back then had to travel a long time to a polling station.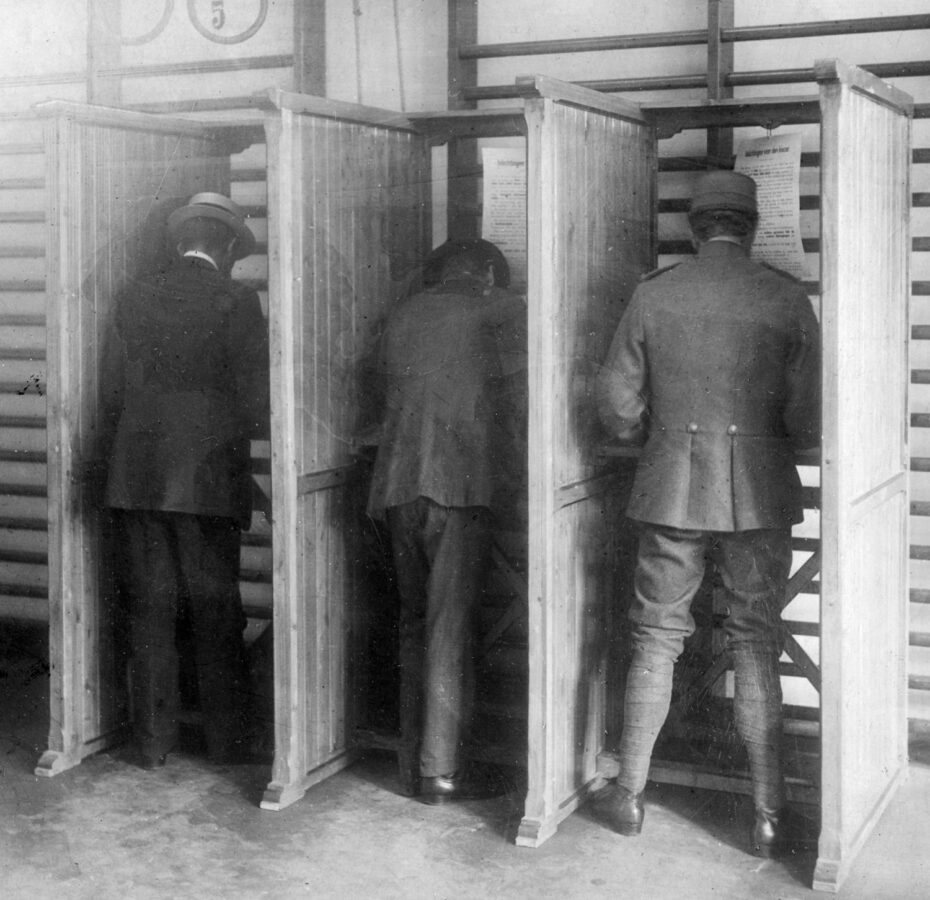 Today the Sunday-only voting is still well observed within the EU states with the assumption that citizens need to make use of this right, or, so to say, have very little excuses not to vote (such as working or studying). The Dutch national elections happens on a Wednesday and this doesn't interfere with everyday life and work at all. Whoever doesn't want to vote, will always find a reason.
Restrictions prior and on the voting day
In the Netherlands, as compared to many other countries, there are none.
In a fair amount of places around the world, including several EU members, alcohol is not to be served, sold or consumed in bars one or two days prior to the election day. It is believed that this ban will ensure fair and peaceful voting. The truth is that people used with such system also know how to bypass it – usually by hoarding bottles some days before. Just for the sake of it.
Campaigning or, announcing in public, any sort of prognosis/results a day before the elections up until the closing of the polling stations may result in serious fines and official prosecution in quite a few countries in the world. This is the so-called rule of the election silence – providing time for the voter to reflect on his/her options and decision.
The restriction on announcing results is particularly hard for the media. But some journalists always find very creative ways around the rule – they announce charts with most popular songs/books/movies of the day and choose titles that obviously reflect the names or the philosophies of the parties.
The Dutch need nothing of this. Everything operates as normal, shops work with their usual hours, alcohol is not banned, people find time to both vote and go to work. Campaigning is still going on – after all, every chance to round up more supporters needs to be squeezed out. It's voting, not a religious exercise. If you will be influenced by information on who is temporarily in a leading position, then chances are you will be influenced by it on any other day too.
A friendly reminder
Regardless of what voting system you are used with, if you have the right to vote today in the Netherlands, do so! And while you vote, think about the values and social obligations this country stands for and is famous with. It's not xenophobic extremisms, neither is allegiance to foreign ideas. Its temperance, tolerance, equal opportunities, innovativeness, and hard work.