How the THIS IS HOLLAND experience might be just about the quickest and awesome-st way to fly through our little country
We literally have articles telling you to see more of our fair little country than just Amsterdam, but sometimes time and budget doesn't allow for venturing out of the capital. And sometimes there's a new and awesome way in Amsterdam to get an impression of the Netherlands and enjoy the living daylights out of it. So we hopped on that little ferry for a quick and romantic passage to Amsterdam North to enjoy the wonders of THIS IS HOLLAND.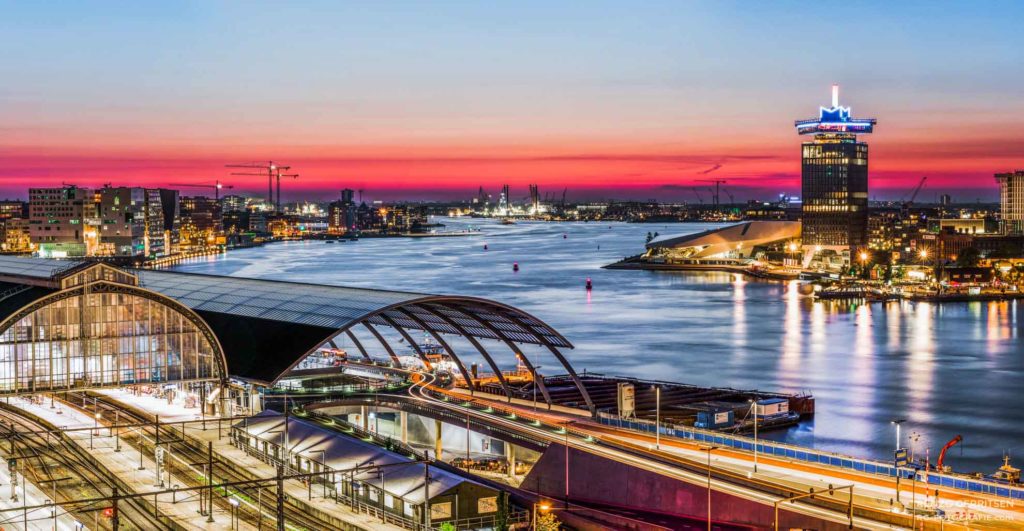 After a few minutes on the ferry and a few more walking we stumbled onto the new magnificent building of THIS IS HOLLAND. It's a sort of bee-hive-from-the-future and it really stands out from the other buildings there, which by itself is an achievement since it's neighbors are the EYE filmmuseum and the ADAM Lookout tower.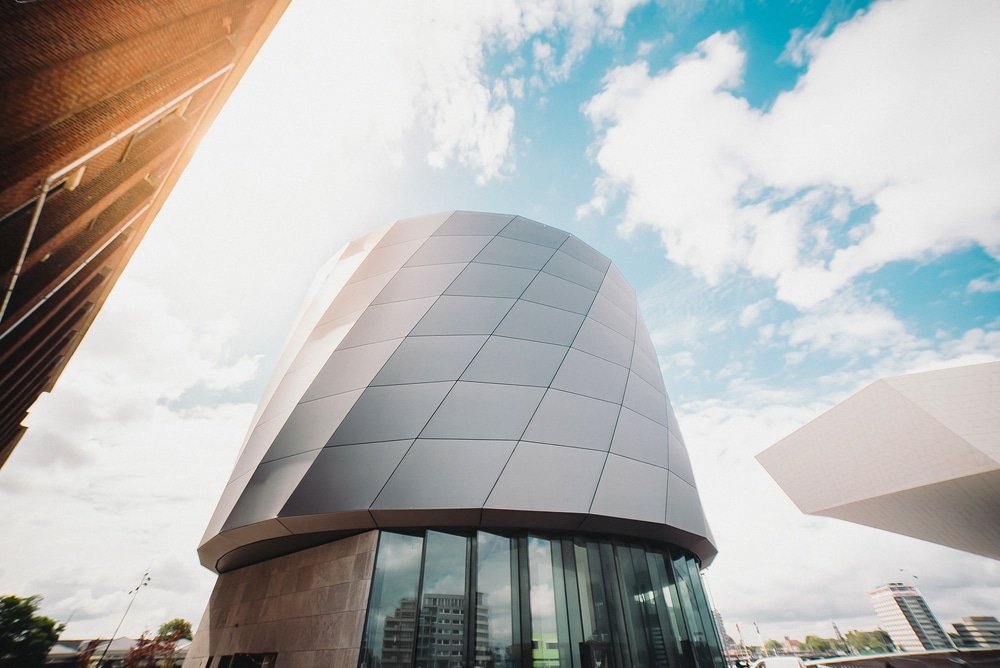 What is This is Holland?
There's a lot going on inside the THIS IS HOLLAND building, but the absolute showstopper is, of course, the Flight Experience itself so let's go straight to that. In a way it's a combination of going to the movies combined with a 'feel good coaster' and it's damned hard to write up what's exactly happening here (and not use words such as 'wizardry') but here it goes.
When you enter the Flight Experience, it's relatively dark and you just buckle up in a seat waiting for the ride to start.
It wasn't a ride
It was more than that I can tell you
The seats get moved into the air and you're off! The giant curved screen takes you onto a flight through the best of the Dutch scenery there is. We're talking about all the scenic views that the Netherlands is known for and many other beautiful details you wouldn't otherwise come across.
But it isn't just that. When you start flying towards the famous Deltaworks at the Oosterschelde or above the chilly scenes of ice-skating through the Dutch countryside you're suddenly hit by the forces of nature coming right at you. The cold wind in your face, the lovely warmth of the sun when you're flying over a Dutch beach during the summertime and a bit of rain coming in from the side (it's the Netherlands after all) – it's these effects what make this an unparalleled experience you don't want to miss out on. Heck, when you're flying through the flower-fields or above the Dutch Veluwe you can actually smell the flowers and lavender – how cool is that?!
The first 5D cinema in the Netherlands
All of this wizardry is in effect the first 5d cinema in the Netherlands (there's only another one in Germany somewhere, so it's pretty unique). When I asked them how they did all of this I gotta say I was pretty impressed. The 19-meter dıagonal screen has projections on it captured by a 6K Fish Eye camera. That's a camera so heavy that they couldn't use drones to film it but had to resort to good old helicopter rides.
Their choppers went as low as 3 meters to capture all that footage – so there's how you know there is no trickery involved when you're flying really close to the virtual ground. It actually caused quite a stir in Amsterdam when the helicopter soared above the city's canals so closely.
Oh, and did I mention that you're minimally 10 meters in the air? I almost didn't notice because I was distracted by all the awesome images in front of me. All in all a pretty epic ride!
(Nothing to be afraid of by the way, it's thrilling and adrenaline alright but also fun for the whole family, it might be wise not to take the littlest ones with you – I thought I saw something about being at least a meter tall -1.02 meters to be exact! Yes we checked that!- to be able to enter the ride)
What else is there going on at THIS IS HOLLAND?
Like just having your mind blown with Dutchness isn't enough! Well lucky you then, because there's some good fun to be had at THIS IS HOLLAND. It all starts by getting your picture taken against a quintessential Dutch background of your choice, in order for you to make fun of me – here it is: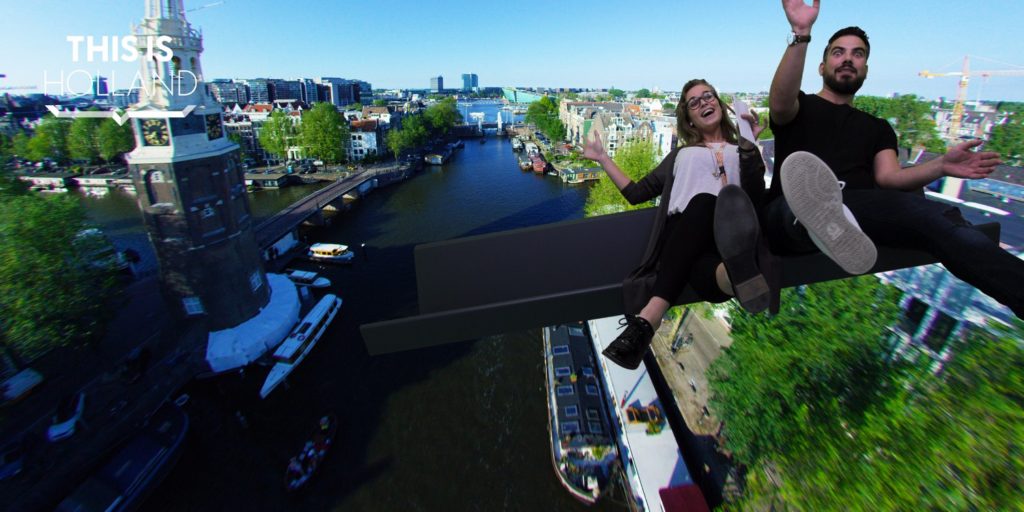 There's also a pretty spectacular movie about the history of the Netherlands (with Peter Lusse! Dutchies will know who he is) to be enjoyed, tons of interactive displays like fun quizzes about the Netherlands – all done in a tasteful and fun manner for all.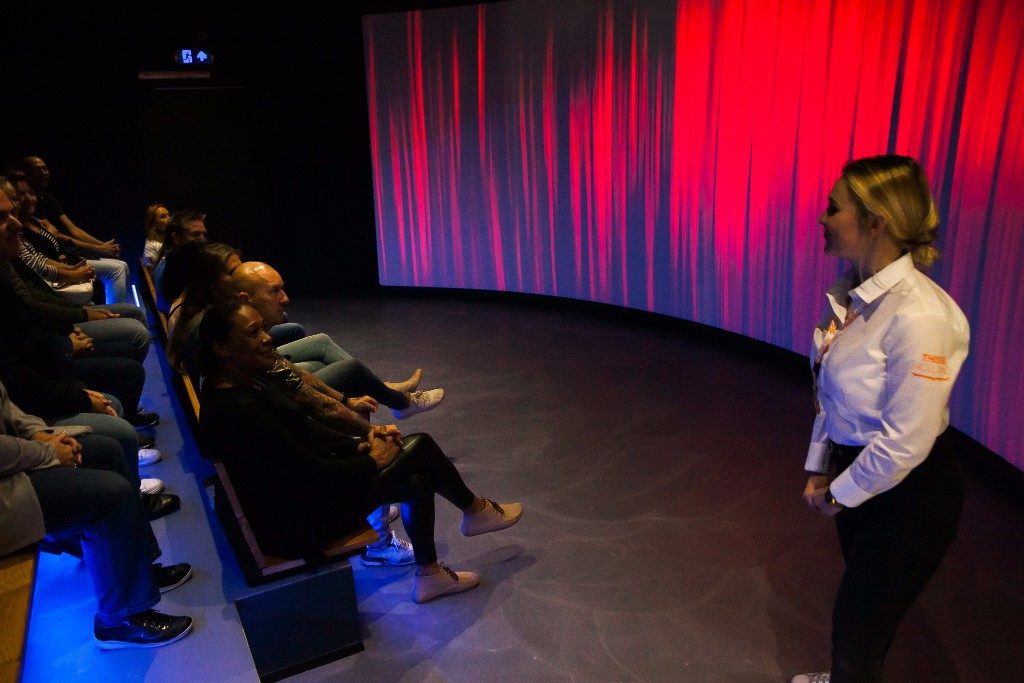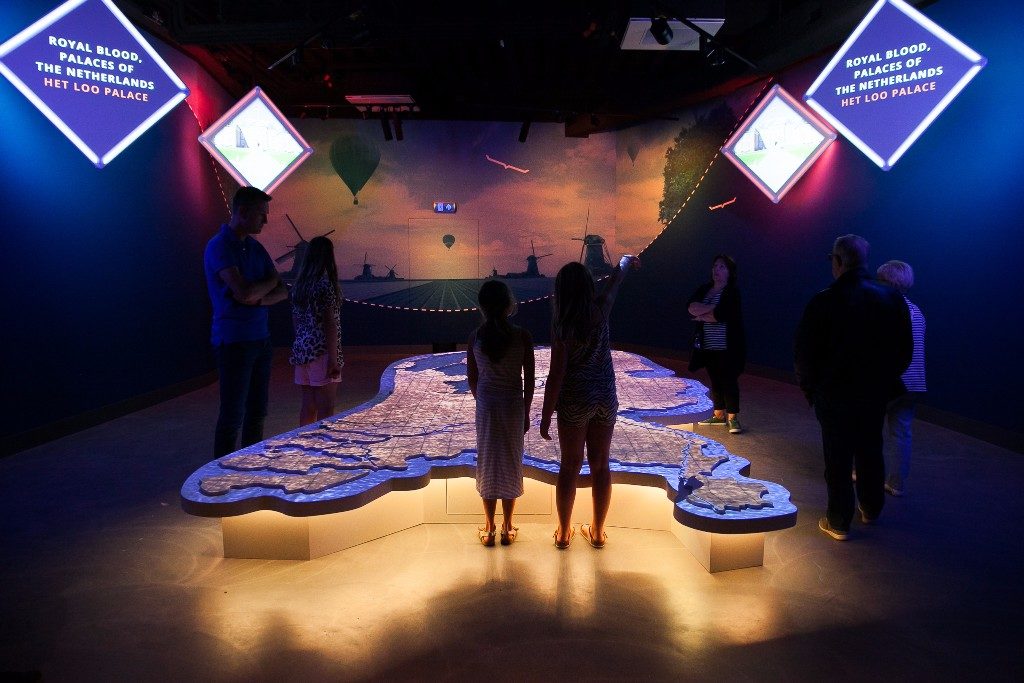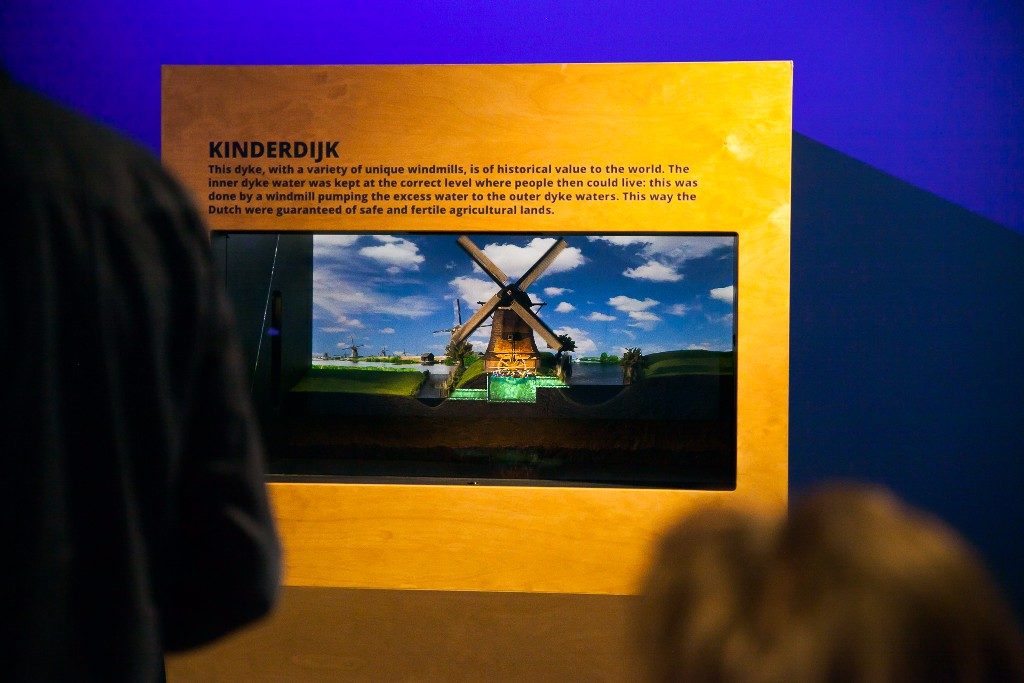 This is Holland – Worth the ride?
The Flight Experience is surely worth that little ferry trip to the other shore of the IJ (that whole area by itself is actually really worthy of visiting – especially since a year ago). Oh, and for you non-Dutch speakers out there, THIS IS HOLLAND is actually one of those attractions that puts English first! (but you can enjoy the show in Dutch as well and if you want to make sure; they have German, Spanish, French, Chinese and Japanese subtitles too) So it's also nice to take your visiting foreign friends there.
Enjoy the ride and feel free to tag @dutchreview on Insta when your visiting!
THIS IS HOLLAND
Address:
Overhoeksplein 51, 1031 KS Amsterdam
Website | Instagram | Facebook
PS. Word to the wise! You can combine a trip to THIS IS HOLLAND and the ADAM Lookout tower right next to it and enjoy a discount, here's the link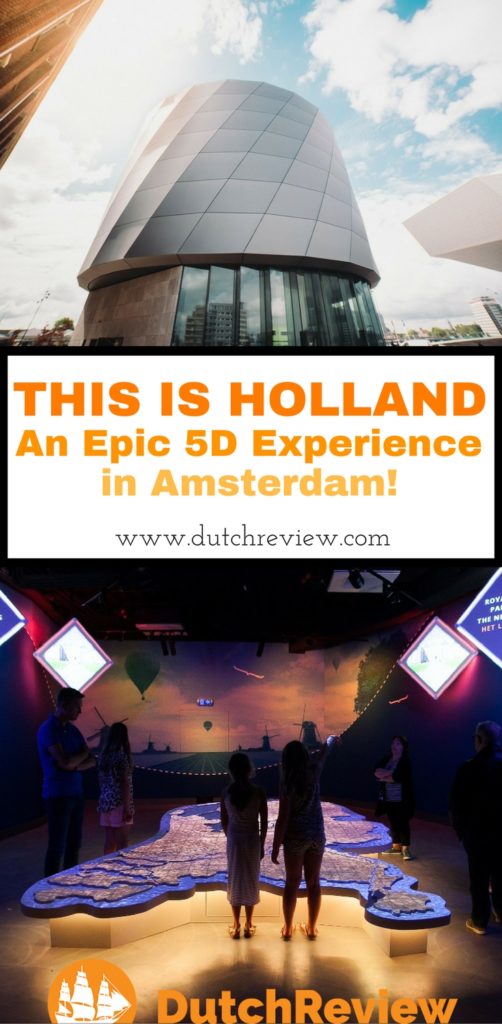 * We worked with THIS IS HOLLAND on this article, thanks for having us guys! It was an awesome ride!