*"just get me that free Dutch Television you promised DutchReview!"
Want to find out if 'Zondag with Lubach' is good for learning any Dutch? Or want to fit in with your Dutch co-workers and discuss 'Boer zoekt Vrouw' (+4 million viewers) the day after with them? Or do you just want to catch up on the apparently less important things of life like the the Dutch election debates (1.5 million viewers, aired at the same time as 'Boer zoekt Vrouw' – damn right we got our priorities straight!).
When Dutch TV kickstarted an international meme:
https://youtu.be/ELD2AwFN9Nc?t=16s
Dutch Television for free?
KPN rolled out an app called KPN PLAY which lets you watch television online (because 2017) through anything like your mobile, tablet and smart-tv (I like the mobile-chromecast combination the most). And good news for all you expats out there trying to blend in, they also just launched this English page on it – also offering the first month for free. And as you know, if there's one thing that is truly Dutch it is loving free stuff.
You'll get 23 channels (hurray, 24kitchen!), can watch it everywhere, just cancel it every month and whenever you want (Dutch law is quite firm against subscription shenanigans nowadays ) and there's a recording function for when you can't decide between 'Farmer seeks Wife' and 'Sunday with Lubach'.
And of course there's nothing better than immersing yourself in a native tv-culture during the election period.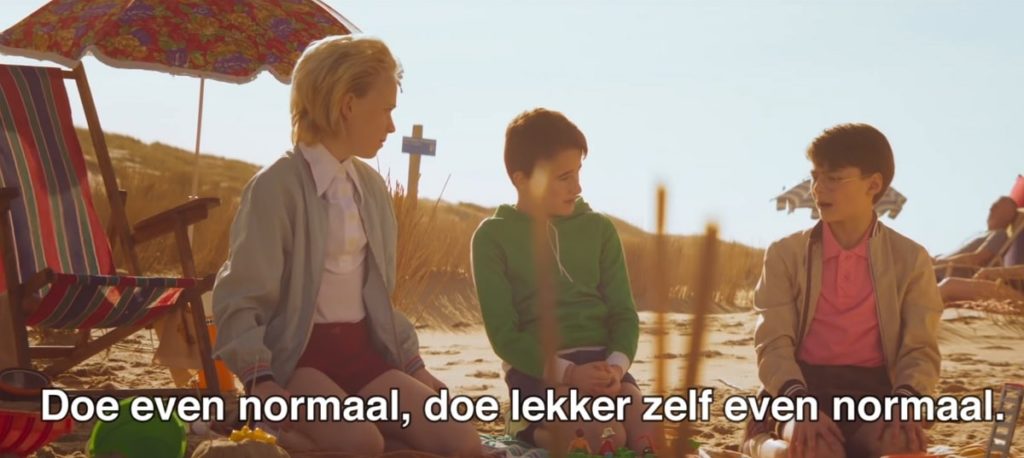 How to get Dutch Television for free:
It's rather simple, go to this KPN PLAY page – register with KPN (just leave your email, you know how that goes) download the app and happy watching! It's not completely free, you have to pay a whopping 0,01 eurocent from a bank-account. If you're really set on not paying, no worries, KPN will send you an email a week before the free subscription ends – so you won't be stuck to anything.
The app is still in Dutch, but as long as you know that 'afspelen' means play and 'kanalen' is 'channels' you should be alright. Bummer is that you can't use the app anywhere else in the Netherlands due to incomprehensible copyright issues.
Let's us know when you've downed an played PLAY! Oh, and when you've watched all the 'John Williams' programs and everything else on Dutch telly – please let us know what you want to have reviewed 😉