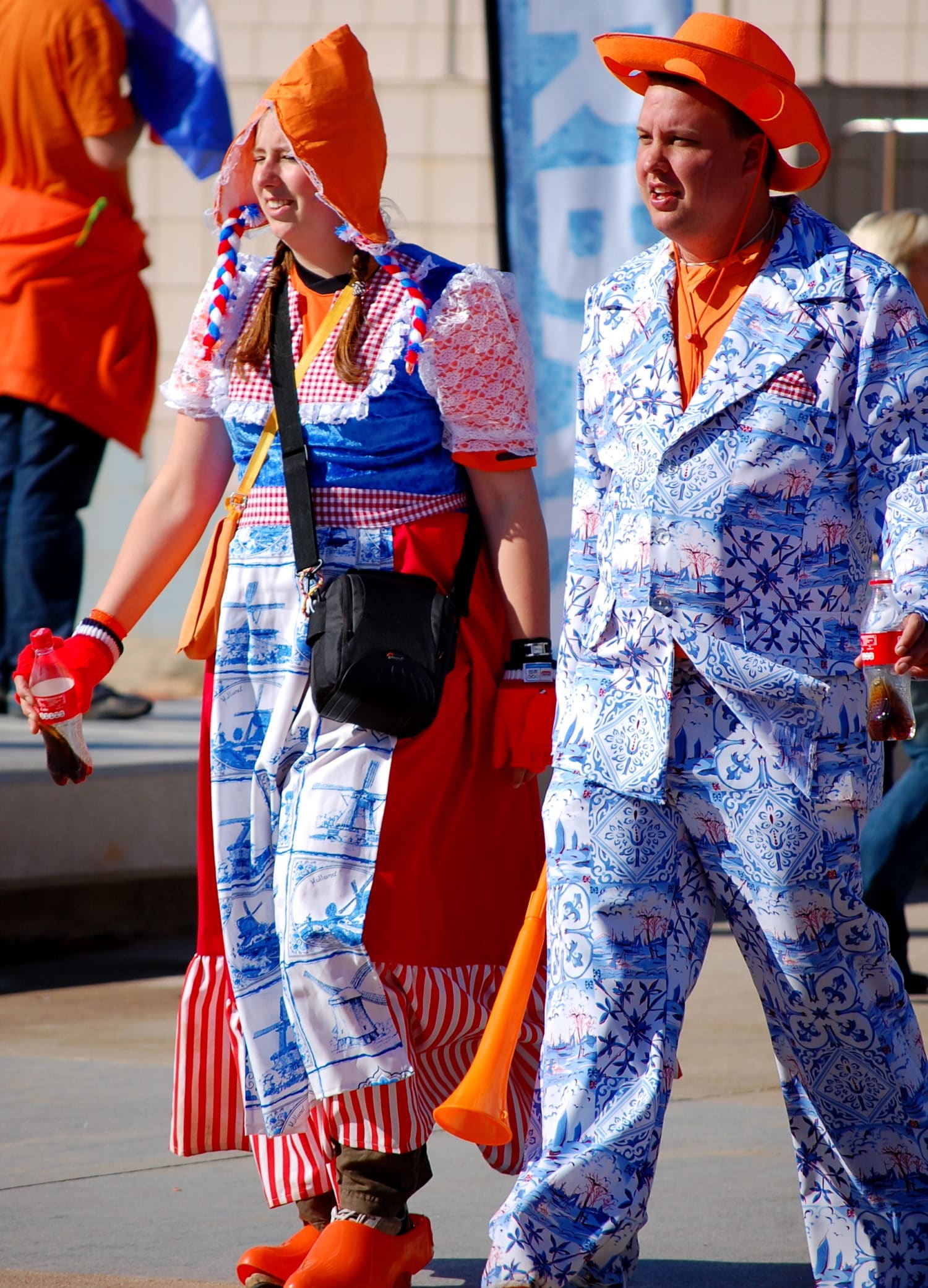 Let me start off by apologizing in advance for some cheeky stereotyping that is going to happen here talking about Dutchness. May the Dutch forgive me. The good thing is, that Dutch people have the reputation of being open-minded and fun-loving, so let's keep it "gezellig" and discover what makes the Dutch so Dutch in the land of tulips, windmills, cheese and flat landscapes as far as the eye can see.
The biking Dutchman
This is the preferred vehicle of many in this country – no matter the weather condition – and without it you are just a poor pedestrian/tourist trying to jump out of the way of cyclists on a mission to go from A to B as fast as possible. So join them because u can't beat them or simply train your reaction skills. 3 points
"Gezelligheid" above everything else
Now we are talking. If Dutchness means to enjoy some drinks and snacks in good company and a cozy atmosphere, then sign me up for it. "Lekker borrelen" after work to chat with colleagues and friends is a favorite activity of the Dutch and for sure not a very difficult task to take on by any foreigner to adjust to the Dutch culture. This is also a good opportunity to try Bitterballen, a highly popular Dutch snack from the family of deep-fried foods. Just dig in, grab a drink and chat the night away! 2 points
Being direct vs. being rude
This one is a bit tricky. You can see it from two different angles. Some call the Dutch open and very outspoken and some may say they are brutally honest to an extent where it might be offensive. Fact is that in most cases you won't have to guess what they are talking about because they will get their point across very clearly. For some cultures this might need some getting used to but in the end of the day it is a quite efficient way of communicating. Just saying. 1 point
Dutch men or the difficult quest for romance
Ok, something for the ladies. Have you ever been in a bar full of Dutch guys with the feeling you could be naked right now engaging in an exotic dance and they would still not lift one eye from their beer? Yep, been there. Dutch guys are not known for their flirting skills. Nor for their gentlemen-like behavior. If you go on a date with one of them, don't forget your wallet because most likely they are following the 50-50 rule. I pay half, you pay half. On the plus side, they are in general quite tall and well-built. Can this compensate for their rumored clumsiness in the romance department? Maybe. 1 point.
Peculiar food
I am probably not the only one that was stunned when stumbling across some pretty interesting food habits in the Netherlands. Without doubt, the Dutch have a tendency to mash the hell out of something (stamppot: mashed potatoes and vegetables in all variations) or deep-fry the life out of something (kroket, bitterballen, kaasstengels, etc.). What's more, their burgers come in machines (FEBO) and their herring (Hollandse Nieuwe) loves to be eaten held over your head covered in raw onions. To top it off, let me sprinkle tiny pieces of chocolate (hagelslag) on your sandwich. You ask me why? Chocolate sprinkles on bread? Because we can! 2 points
Chasing the sun
The Dutch are a nation of travel-friendly and mostly language-savvy people. And they are right to do so. With a Dutch summer that often seems like autumn in disguise, it is wise to pack up and chase the sun. And with that, it is also time to leave the down-to-earth, sober attitude at home ("Doe normaal, dan doe je gek genoeg"). Plus when you are back from your holiday adventures you immediately have a topic to talk about at your lunch break, which adds to your level of Dutchness. 2 points
While some of you might have difficulties agreeing with one point or the other, others will nod enthusiastically throughout the whole article. In any case, have some fun adding up the points you collected on the way and I will leave you with the results as well as the obligatory three kisses. Doei!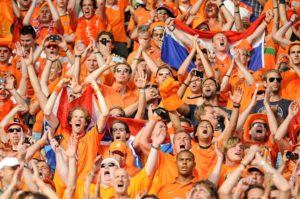 11 – 8 points. Oranje is your second name
Congratulations! You are mastering the art of double biking (biking while pushing another bike next to you) like a native Dutchie and have no difficulties eating bread for breakfast, lunch and dinner. As soon as the canals freeze in winter you are there to christen the ice with your skates. Helemaal geweldig!
7 – 4 points. You still pull a face when biking through the rain but at least you are biking
You enjoy watching football and cheering for the "Nederlands Elftal". Very good. Now try to incorporate some serious agenda planning and your level of Dutchness will go through the roof.
3 – 0 points. According to you a kroket is a little beetle inhabiting the Amazonian rainforest
You are in serious need of some Dutchification. Make a trip to the Rijksmuseum or have at least a cheese sandwich once in a while. It wouldn't hurt to add an orange t-shirt to your wardrobe for the next celebration.