It is that time of the year again! Weed article! A new drug legislation seems to be about to pass through parliament, so I thought it was a good opportunity to talk about a very not taboo topic in this beautiful country: cannabis.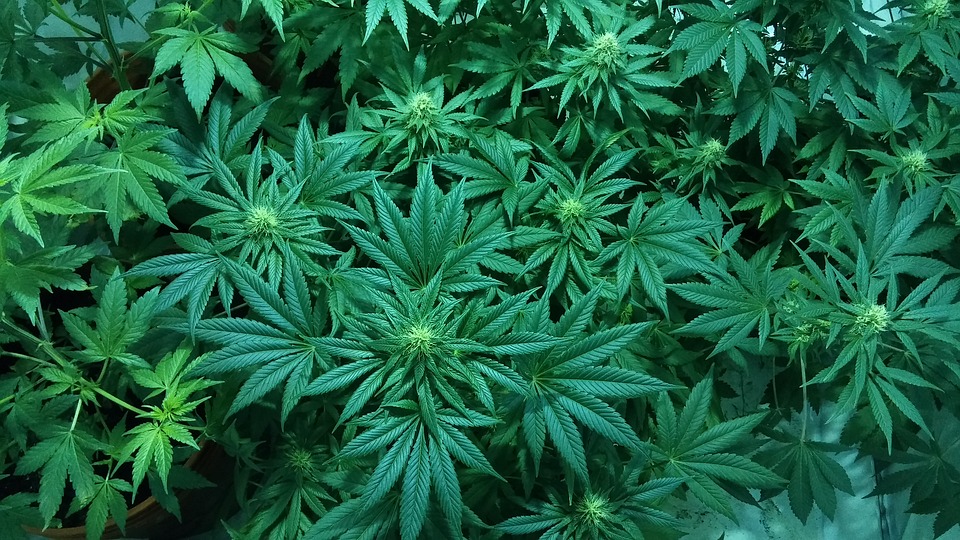 Tolerance does not mean legal
If there is one thing the Netherlands are famous for, it is weed and coffee shops. Walking the first 100 meters after Amsterdam Centraal will tell you that: coffee shops every ten meters. If tourists come from all over the world to have a look at that (and all the beautiful things you can do in Amsterdam – it would seriously be a shame to go to Amsterdam and spend your days at a coffee shop), not all of them know what the actual legislation on cannabis is. And to be honest, not all the Dutch either. So here is a recap of what you need to know!
Unlike what people think: weed is not legal in the Netherlands, but it is tolerated. The Dutch government just chose to turn a blind eye of what is happening. They call this "a crime without a victim", so there is nothing to prosecute. It is only in small quantities though: a person can only have 5 grams of cannabis or 5 cannabis plants (at home that is, no walking around all day long with 5 plants you stoners).
Coffee shops also have to respect limitations; they cannot sell hard drugs, they cannot advertise, they cannot sell large quantities (over 5 grams) in one transaction, and they of course can't sell cannabis to minors. There is also no alcohol in coffee shops. Outside Amsterdam, only Dutch residents can actually enter coffee shops officially, but truth to be told; they never ask your BSN number.
Towards a new legislation?
One of the problems of the current legislations (which has however little impact on drug tourists that are still very happy to come to the Netherlands) is that even though selling cannabis is tolerated, growing it is forbidden. So coffee shop owners actually risk being arrested to then sell a product that it is okay to have. Does it make sense? Not really. Many municipalities and politicians are actually calling for a new legislation in which cultivation of cannabis would be legal. This new law would also mean quality controls on the cannabis: indeed, it turns out that many people have no idea what they are smoking. Meaning that what they are smoking is definitely no good – and not in the 'I'm breaking the law' that makes coffee shops so attractive abroad way.
It wouldn't be 100% legal in case of this new legislation, it would rather 'allow' the municipalities to keep oversight of all the cannabis cultivation needed for the local coffeeshops. So that famous white widow export would still be a criminal activity in the Netherlands.
Making cultivation (semi-)legal also means a lot of improvements for the environment, public health and human rights – if you please. Indeed, weed cultivation is linked to criminal violence, pollution, and the spread of legionella bacteria. So following that research, legalizing weed cultivation will only make the Netherlands a better place! The government is still against this legislation though, as there is no proof that this would reduce crimes.
Are coffee shops & cannabis consumption a real thing in the Netherlands?
When I told people I was moving to the Netherlands, everyone was "Oh I know why you're moving!" *wink wink*. Yet, it is not that much of a big thing in the Netherlands. You have hundreds of coffee shops in Amsterdam, yet you have less than 20 in Utrecht. The Dutch actually smoke less weed than in many other countries. So why are coffee shops so famous and many of them always full? Two words; drug tourism. Apparently, a third of tourists in Amsterdam go to a coffee shop. You can only imagine how much money this is bringing to the city of Amsterdam… and therefore why they want coffee shops to still work.
Of course you do have Dutch people – and of all social classes, seriously – going to coffee shops to buy weed. But you have plenty of ways to become Dutch besides drugs consumption, so do not miss it. And if you want to follow that path; remember there are some behaviours that make the difference between us, tourists, and them, the Dutch.