It's international Women's day and I find myself pausing to think about the women I know, the women I meet in my daily life and at work. Are we content with our lot? Four observations spring to mind about women in the Netherlands.
Women in the Netherlands: The confident teen
In seems that today's primary school environment is particularly suitable for little girls. The emphasis on working together, communication, sharing and talking about feelings is ideal for girls to blossom and build up their self-confidence. Little boys, on the other hand, have to work hard to control their boisterousness and competitive urges, which are frowned upon by the primary teacher, who, according to CBS statistics is 87% likely to be female.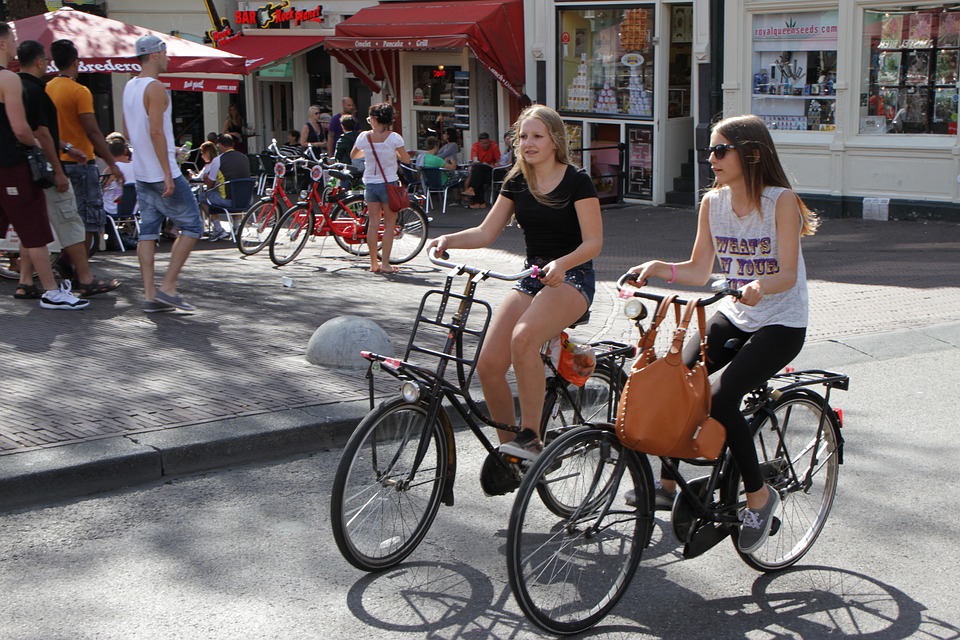 In addition to this head start, of course here like everywhere else on the planet, girls mature quicker than boys. Growing up with our liberal western attitude to gender equality and girrrrl power, with access to an endless variety of beauty products and attractive clothes, adolescent girls in the Netherlands look good and feel confident. When it comes to budding relationships and discovering sexuality, the girls are way ahead and very much in control.  This certainly isn't something you could say for all cultures.
The natural mother
It starts with the way babies are brought into the world here. In no other country will you find such a down-to-earth approach to birthing. The Dutch have the highest rate of home births in the world (although this is currently declining – but that's a whole other story) and a general confidence in the natural order of things when it comes to breastfeeding and baby care.
The cycling diva
In the Netherlands, and particularly in the cities, you can get almost anywhere you want by bike. You can do your shopping, transport your children, walk your dog… And nobody judges you for what you wear while you are going about your business on your bike. You see women in short skirts and high heels, long flowing skirts and boots, women dressed up for work or dressed down for clubbing, women clad in unflattering bulky rain trousers or wrapped up in long coat, scarf and woolly hat –  as long as its practical, it doesn't matter what you look like. Very liberating.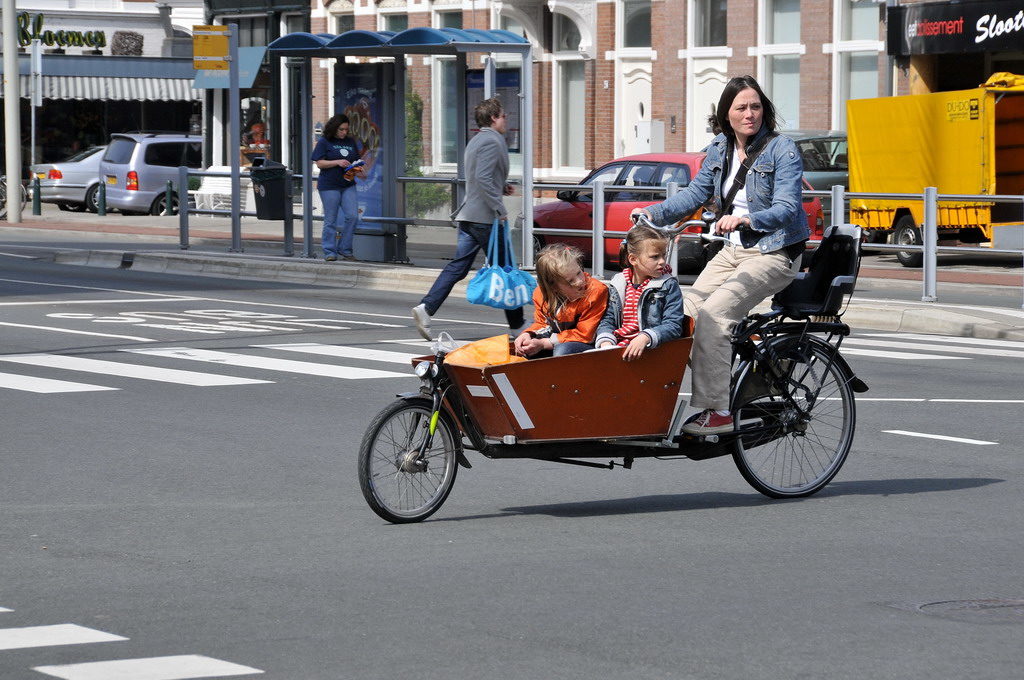 And then there is the mama-bike. The image of the mother with one small child in a seat on her handle-bars and a slightly bigger child on a seat on the back is, to me, the ultimate image of a strong, independent woman in the prime of her life as a woman and mother. Don't worry fathers, you look good on the mama-bike too!
The well-balanced part-timer
And the third observation that springs to mind when I think of the women around me in the Netherlands, compared say, to my friends in the States, is the fact that most of them are happily working part time. It's not that women in the Netherlands are not career-driven or ambitious. It's not that they don't get the same career opportunities as men. And even though the macho sexist does exist here too and rears his ugly head from time to time in the workplace, I think it's fair to say that most Dutch men are feminists or at least they try to be.
So why do most Dutch women work-part time? Statistics show less than 10% of them are in full time employment and 62% of women working part time don't have young children. It seems that despite equal chances in the workplace, despite incentives to get more women to work full time, most women here really just prefer part time!
Room for improvement
The down-side of this is that women's position in the workplace, in politics and on the higher rungs of the corporate ladder is not very strong at all. In fact there is a distinct lack of female representation in leading positions. So although the Netherlands is generally perceived as an egalitarian country, and there is, rightly so,  a general feeling of contentment with our lot, it seems there is still room for improvement.
So would anyone else care to share what springs to their mind when they think of women in the Netherlands?